Want to check out the MAC Fix Plus Setting Spray dupes that are as good as high-end ones? Read on.
Whether you find a setting spray essential or not, influencers and makeup artists swear by it. This is because you might be a pro at defining your eye with the perfect winged liner, or you might lay out a flawless base.
Extreme weather conditions can make your makeup prone to flaking, smudging, or caking. This is where a makeup fixer or a setting spray comes in. A makeup fixer is one such product formulated with unique ingredients, and the composition is such that it holds your makeup the entire day.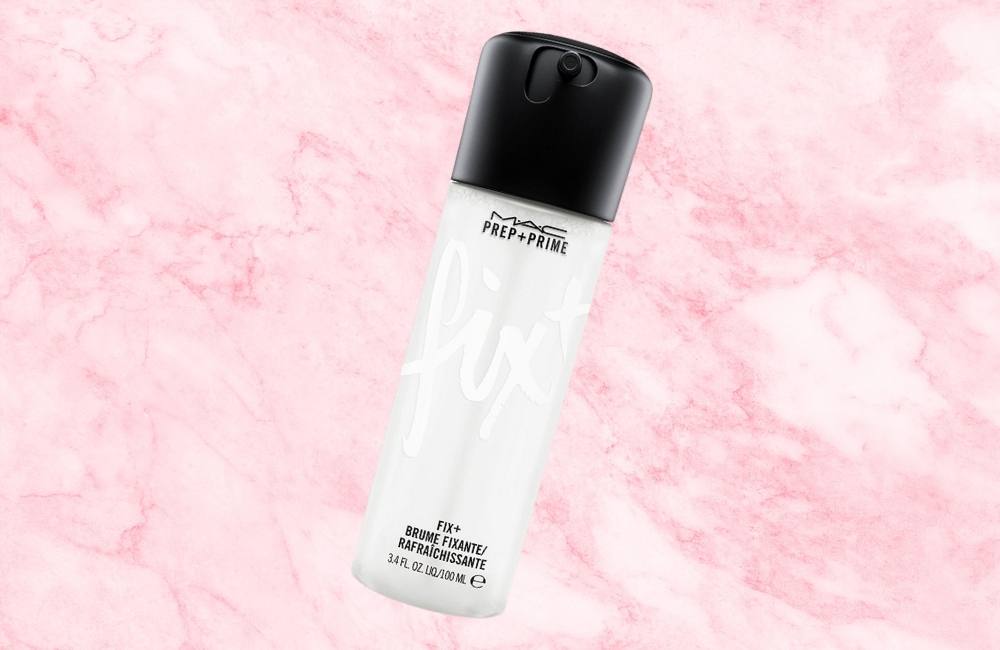 Where makeup is used to enhance our natural beauty, not all of us can buy such expensive makeup products shown by influencers and YouTube stars. Before we check out MAC Fix Plus Setting Spray dupes that will not punch a hole through your pocket but will give the same benefits, let us know the hype about it.
MAC Fix Plus Setting Spray Review
When it comes to makeup fixers, MAC Fix plus is the most popular one in the market. It is used by makeup influencers and makeup artists. It is a wonderful product, but the only downside is that it is quite expensive and is not handy for many. This is why we bring you some affordable dupes for MAC Fix Plus so that people can enjoy similar benefits but at an affordable price range.
But before we move on to the list, let us first review MAC Fix Plus so that you can better understand what to look for in your makeup fixer.
MAC Fix Plus is a watery mist that is lightweight and transparent. It gently refreshes and soothes skin and while fixing makeup. It is claimed to be packed with minerals and vitamins. It is also enriched with the goodness of chamomile, cucumber, and green tea that provides a boost of hydration instantly, thereby delivering a soft sheen on your face.
The mist comes in a clear transparent package, and the good thing is that it comes in a spray form. The bottle has a lockable nozzle, so there will be no accidents. It is a multi-purpose setting spray, and you can use it for a variety of purposes. Since it comes in a spray form, it can be used anywhere on the go to give your skin a boost of hydration.
However, the product initially was not designed to fix makeup, but it was curated to prep the skin before makeup. Nonetheless, this product proves to be a great makeup fixer and can make the makeup last long. It also makes your skin look flawless.
It contains fragrance, which is quite light and refreshing. The MAC Fix Plus Setting Spray users even claim that it soothes and hydrates their dry and irritated skin. Not only this, it adds a natural radiance to the makeup.
When used before makeup, it helps the products blend into the skin seamlessly. It also enhances the pigmentation of eye and cheek products. The main highlight of this product is that it is non-acnegenic and is dermatologically and ophthalmologically tested. This means that people with sensitive or acne-prone skin can use this product with ease.
Ingredients
The ingredient list of this product is as follows:
Water
Glycerine
Butylene Glycol
Cucumis Sativus (Cucumber)
Fruit Extract
Chamomilla Recutita
Matricaria Extract
Camelia Sinensis Leaf Extract
Tocopheryl Acetate
Caffeine
Panthenol
Arginine
Peg-40
Hydrogenated Castor oil
Ppg-26-Buteth-26
Fragrance
Disodium Edta
Phenoxyethanol
Dupes Of MAC Fix Plus MAC Fix Plus Setting Spray
MAC Fix Plus is a miracle, plus the only downside is its price. It is sold at a price point of $29, which is quite expensive for teens and regular people. But ladies, there is no need to fret. We have got your back.
Here we bring some affordable dupes that can be used in place of MAC Fix Plus and will still provide the same benefits. So without much further ado, let us begin with the list.
Readers like you help keep The Beautyholic running. When you buy through links on our blog, as an Amazon Associate, we earn from qualifying purchases at no extra cost to you.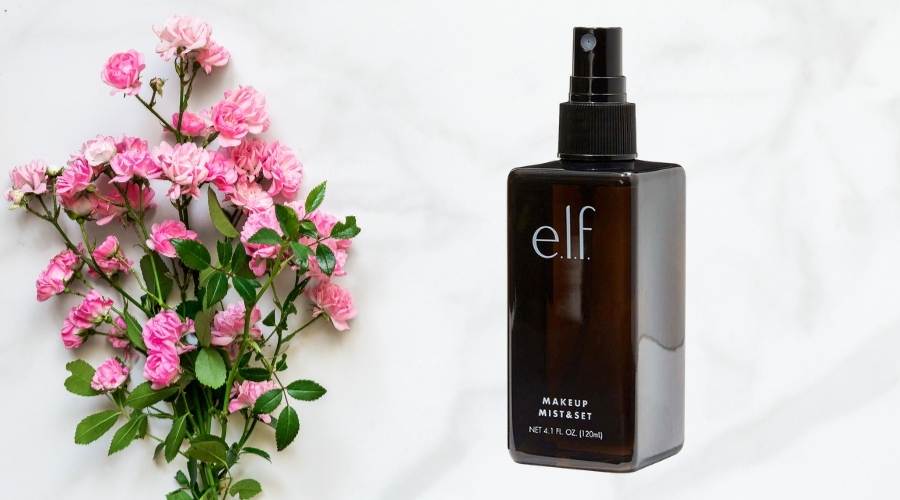 It is a powerful and compact setting spray and can hold your makeup firmly for the entire day. All you need to is spray this onto your beauty sponge or brush before you apply makeup. Doing this will allow the makeup to blend in smoothly and enhance the products' coverage.
The makeup mist is enriched with the goodness of green tea, cucumber, and aloe vera. It also has essential vitamins like A, C, and E. These ingredients make it a perfect fit for dry and sensitive skin as it is very hydrating and soothing. This is why it is a perfect MAC Fix Plus dupe.
While you are looking for face products, the hardest thing is to find something that will not disturb your face. Luckily E.L.F delivers this, and it is a makeup setting spray and a mist that is suitable for all skin types. The highlight of this product is its price, which is just $5.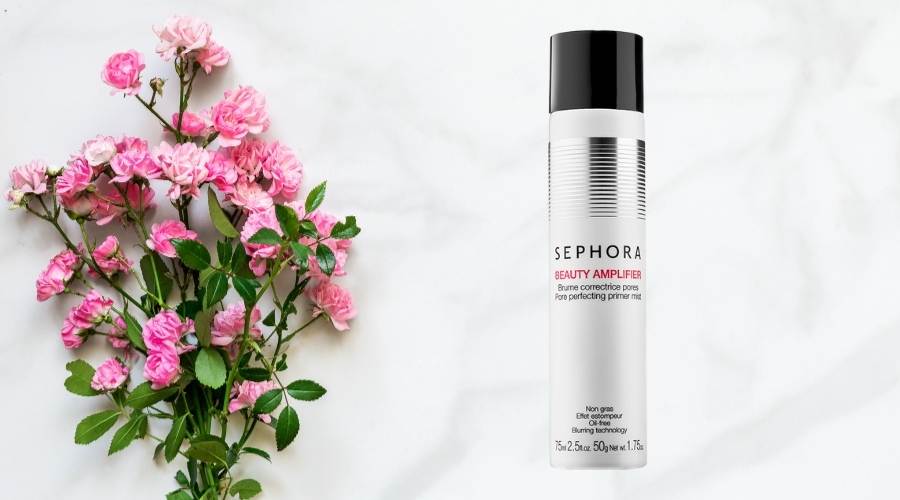 This setting spray is a multitasker truly. It is a wonder product that will make you feel like your makeup routine was so incomplete without this. Using this product gives a refreshed glow, and your makeup stays all day long. It also provides a clean, soft, and polished glow to your face.
Sephora Beauty Amplifier Setting Spray comes in a spray bottle, so you do not have to worry about touch-ups anymore. It is another MAC Fix plus dupe that is quite affordable, withholding similar benefits.
You can apply this anywhere and anytime for instant refreshment. The best part about this product is that it leaves no residue or droplets, so your makeup stays in place without smudging.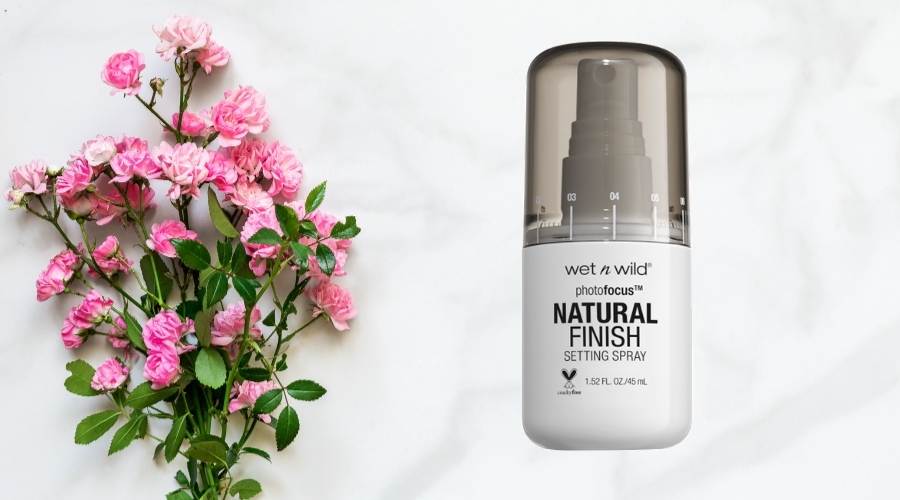 This setting spray by Wet n Wild is what we call picture perfect. This dupe promises no cracks, creases, or smudges in your makeup. It also claims to keep you glowing all day. The setting spray is infused with the goodness of aloe vera. Aloe vera revitalizes the appearance of your skin, thereby soothing dry and irritated skin.
This dupe is suitable for all skin types and is available at a price point of $5.49. The product is also free of any chemicals, parabens, and sulfates. It does not have fragrance, which makes it an ideal product for sensitive skin. It is a matte setting spray, and probably the best MAC Fix plus dupe you can find.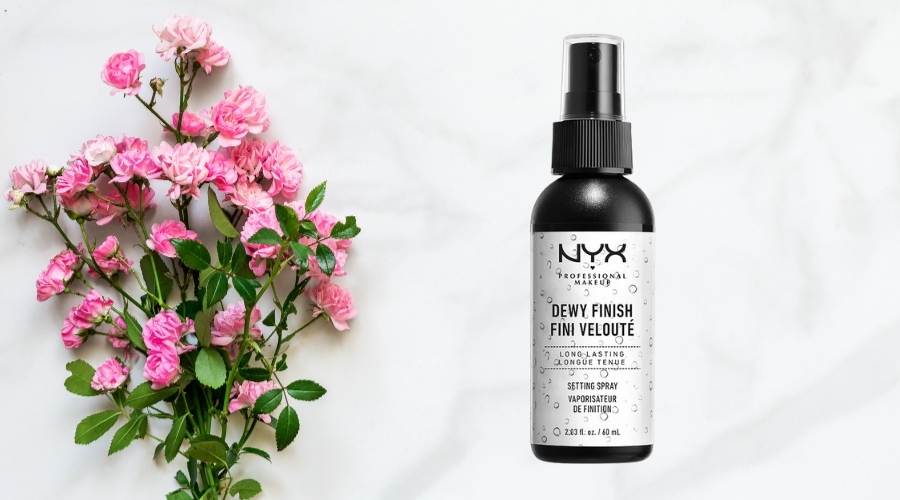 This is yet another MAC Fix Plus dupe as it is lightweight, and your skin feels like you have nothing on. This spray produces a light glow, and it also somehow accentuates your features. Regardless of the time, it makes you feel fresh and energized. It also makes your makeup last all day long and revitalizes you anytime, anywhere. It also comes in a spray bottle, which is another great reason apart from buying it.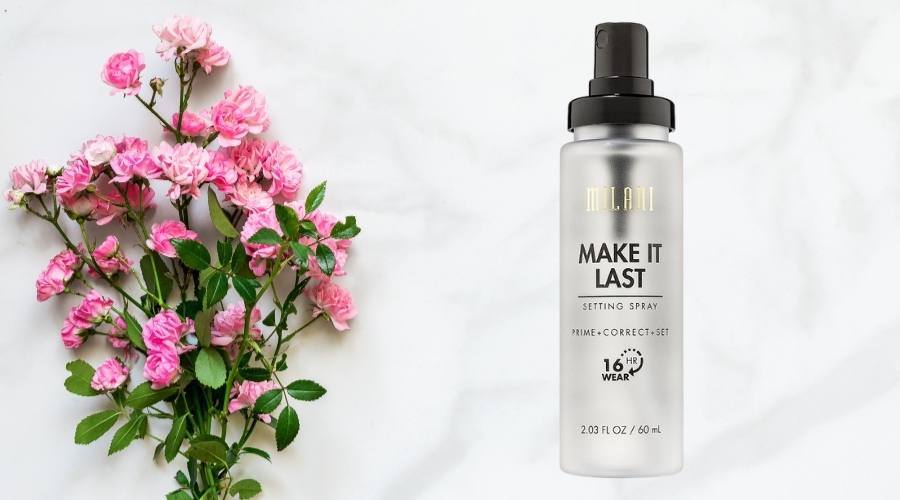 The effect and benefit of the product are in the name itself. The setting spray claims to last long, and it does. You can apply it anytime after makeup, and your skin will look flawless. It will have a natural sheen and make your makeup look fresh even though all you have done is a little touch-up.
The setting spray can also be used before makeup to blend in all the products easily. It is also a correcting spray, so it corrects any flaws in your skin or makeup.
Milani Make It Last comes in a spray bottle that looks quite sophisticated and makes it a close MAC Fix Plus dupe. It is a miracle product even for people with oily skin and is vegan and cruelty-free.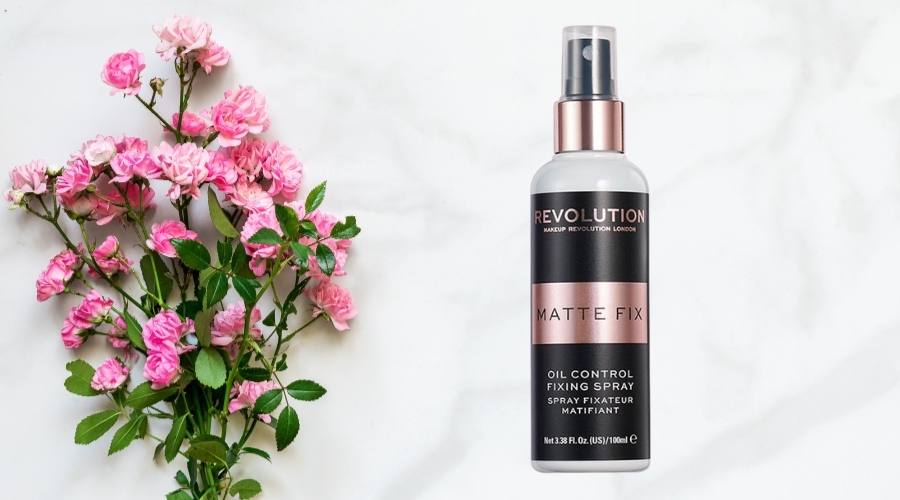 This makeup setting spray is a wonder product for people with oily skin. As the name already suggests, it controls the excess oil and sebum. This MAC Fix Plus dupe is heaven-sent and lightweight. It gives a matte finish and extends your makeup time while reducing the time of shine due to oil.
The setting spray does an impressive job for about 12 hours. It is a little expensive than other products on the list, but it is worth it. It makes your skin appear radiant and natural. However, it does have a strong fragrance that subsides after some time.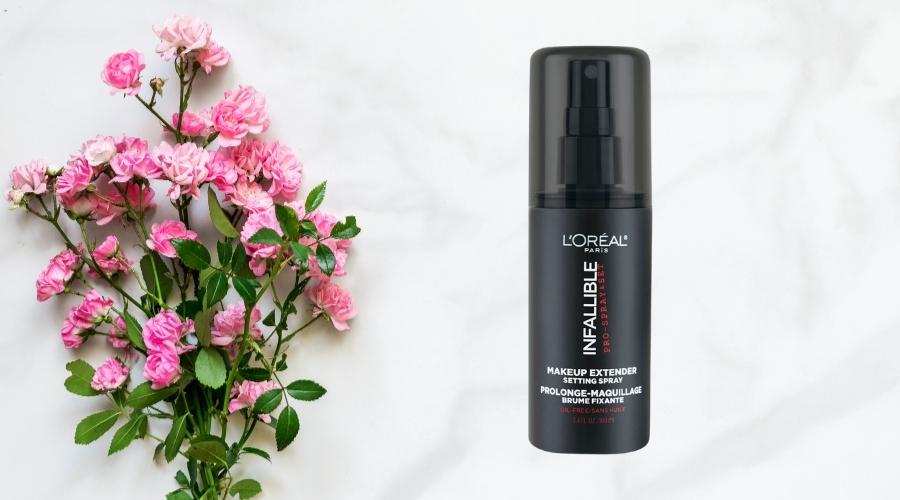 This is another product that is a little expensive, but it does deserve to be on this list. This setting spray is great for oily skin as it does not cause any irritation. It gives a very natural sheen to the face and also makes the makeup look very fresh. It is also lightweight and oil-free and allows your makeup to endure every extreme weather condition.
The best thing about this product is that it is dermatologically tested and is infused with the goodness of aloe to soothe irritated skin. However, if you spray this mist a little more, then you might see little clumps in your makeup. So a little goes a long way.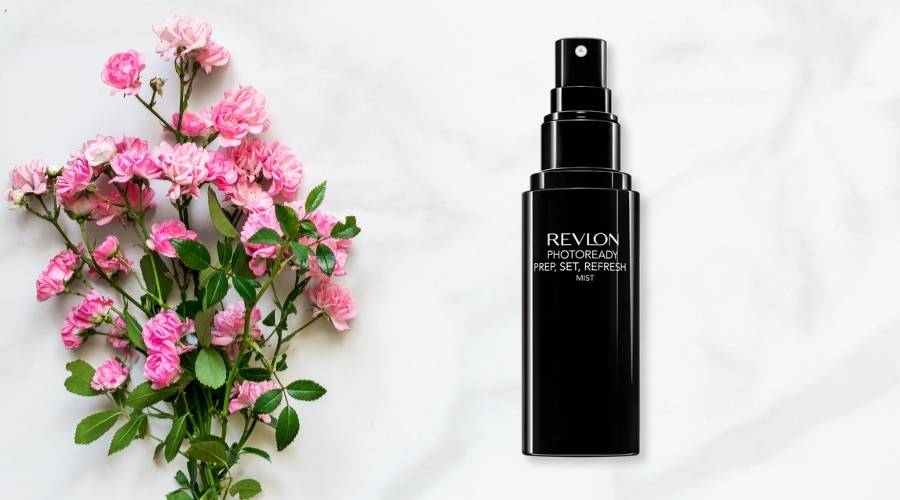 This is a professional makeup setting spray and yet another MAC Fix Plus dupe. As the name suggests, this product is quite versatile. It can be used to prep, set, and refresh your makeup.
You can use it before makeup to work in all your products blend seamlessly. You can also use it after makeup to prevent smudging, flaking, or caking. Also, you can use it on the go to refresh yourself with a nice facial spray.
The setting spray is infused with the goodness of botanical extracts that are meant to hydrate your skin. It smells literally like cucumber, though, which is quite refreshing.
KIKO Spray Makeup Fixer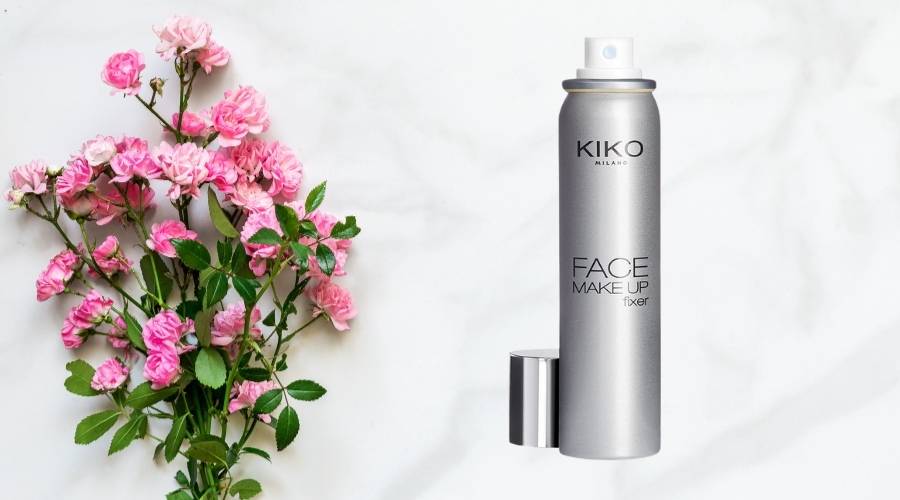 This makeup fixer is one of the best dupes for MAC Fix Plus. It is non-sticky and lightweight and is enriched with chamomile extracts. The setting spray is water-based, and it does not have any fragrance to it. It capitalizes on the beauty benefits of Korean skincare.
Since it is packed with Korean skincare goodness, it is a great option for sensitive skin people. KIKO Face Makeup fixer can also be used to prime the skin before makeup and make your products blend seamlessly. It is even comfortable to carry as it comes in a compact bottle. It is dermatologically tested and does not make your makeup look heavy.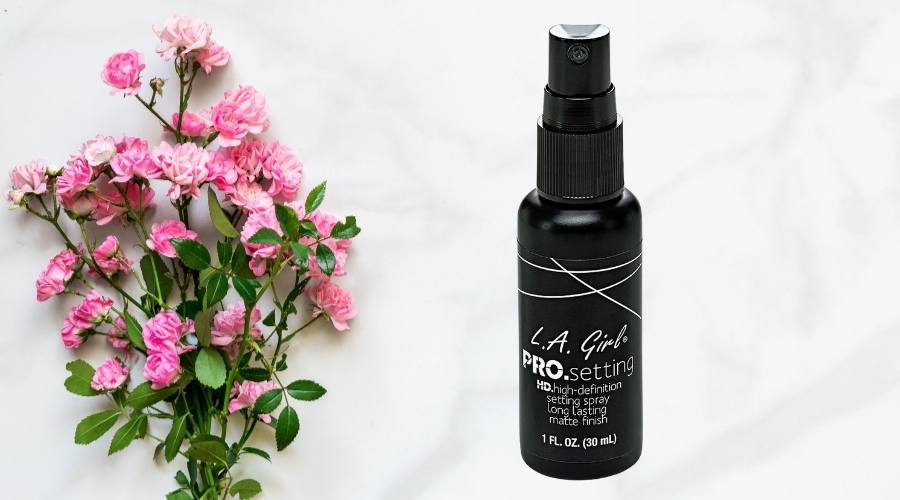 This setting spray is matte and lightweight, to begin with. It is a boon for oily skin types and affordable dupes for MAC Fix Plus. The product is refreshing and clear and makes the appearance of your skin super smooth. It gives a flawless look to your foundation and also makes your skin radiant. There is nothing but good to say about this product.
Faces Ultime Pro Makeup Fixer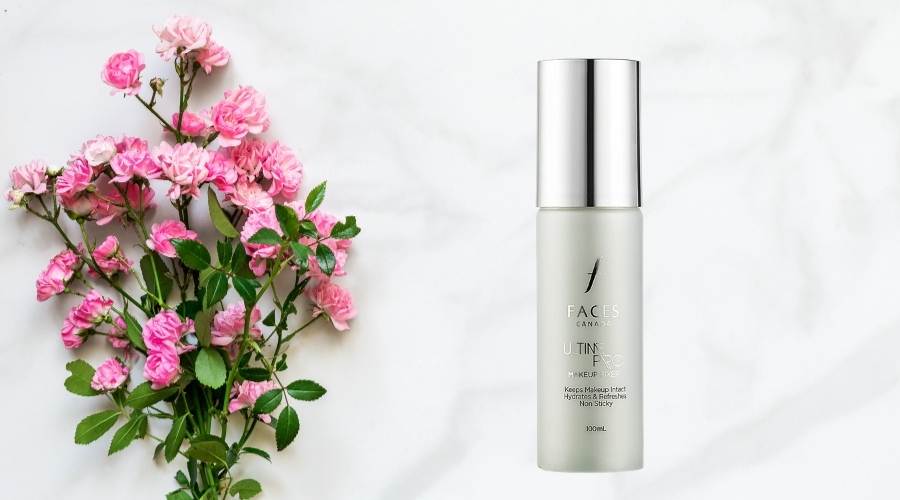 This makeup fixer is infused with the goodness of Hyaluronic Acid. For those with dry skin, this is a great product as Hyaluronic acid hydrates the skin and acts as a great emollient. It also has extracts of chamomile, Moringa, and caffeine.
The consistency of this setting spray is similar to the MAC Fix Plus. That is why it is one of the best dupes for MAC Fix Plus. Not only this, but it also has a very similar fragrance.
This fixer keeps your makeup intact, and it does not allow any smudging or fading to happen. It is also an antioxidant and can protect your skin from free radicals and the pollutants in the air around you.
Frequently Asked Questions about MAC Fix Plus Setting Spray
What does MAC Fix Plus do?
MAC Fix Plus is a binding spray. It is curated specifically to bind and settle into the skin of any makeup products. Sometimes when you use powder products on your face, then your face might look chalky. A few spritzes from this product bind everything and make your skin look flawless. It also nourishes and hydrates your skin, giving it a very dewy finish. So if you are looking for luminosity, then this is the product to go for.
Can MAC Fix Plus be used as a primer?
This product is generally a makeup fixer, but it can be used as a primer. Since it is formulated with such good ingredients, it acts as a hydrating primer before makeup. This product can also be used to spray the brushes to allow your makeup to stick and blend in your face easily.
Which one to choose – setting spray or powder?
Setting spray and powder both are great options for setting your makeup and increasing the longevity of it. But if you want to achieve that luminous glow on your face, it is better to go for setting sprays. This is because powders can often make your face look chalky and can cake very easily. Whereas setting spray can lock in everything, even the powder, to give a flawless finish. A setting spray can also enhance the pigmentation of your makeup products.
Final Word
While a setting spray is a must, the best products are not always affordable. We shared some affordable dupes for MAC Fix Plus that do not require breaking the bank but provides almost similar results.