Makeup is an essential part of a woman's life. But sometimes, due to excessive sweating, makeup can slide off, but as it is said, every problem has a solution. So, we have a solution, and it is called Wet n Wild Photo Focus Matte Finish Setting Spray.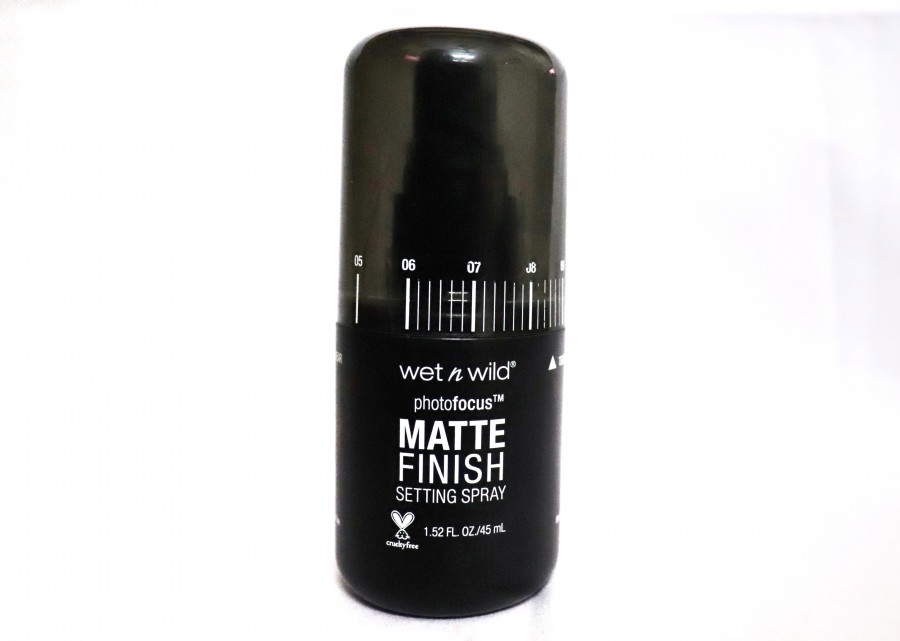 A makeup setting spray is applied as a last step of makeup to seal it. For lack of a better understanding, makeup setting spray is like hairspray for your face. But obviously, a makeup spray is formulated for your face.
For this, I have bought Wet n Wild Photo Focus Matte Finish Setting Spray, which keeps my makeup intact all day long.
About the product: This exclusive formula of setting spray extends makeup wear by preventing cracking, smudging, fading, or creasing. This provides you with a finished look for your makeup.
Readers like you help keep The Beautyholic running. When you buy through links on our blog, as an Amazon Associate, we earn from qualifying purchases at no extra cost to you.
Price: Check Price at Amazon or Amazon India or Nykaa
Quantity: 45 ml
Wet n Wild Photo Focus Matte Setting Spray Review
This setting spray comes in a black medium size cylindrical-shaped bottle with a sprayer attached to it. The bottle looks cute and easy to hold.
I spray this from a very long distance of my face as the product tends to dispense a little more than required. For oily skin, it might leave your skin over-hydrated. The effect it leaves is semi-matte but not completely matte.
I generally don't apply makeup regularly, but my makeup used to smudge before the end of the event whenever I did. One day, I complained about my problem with my friend, and she suggested Wet N Wild Setting Spray.
That was the last day that I complained about my makeup going all over the place, and now, when I apply this spray after my makeup, my makeup remains intact all day long.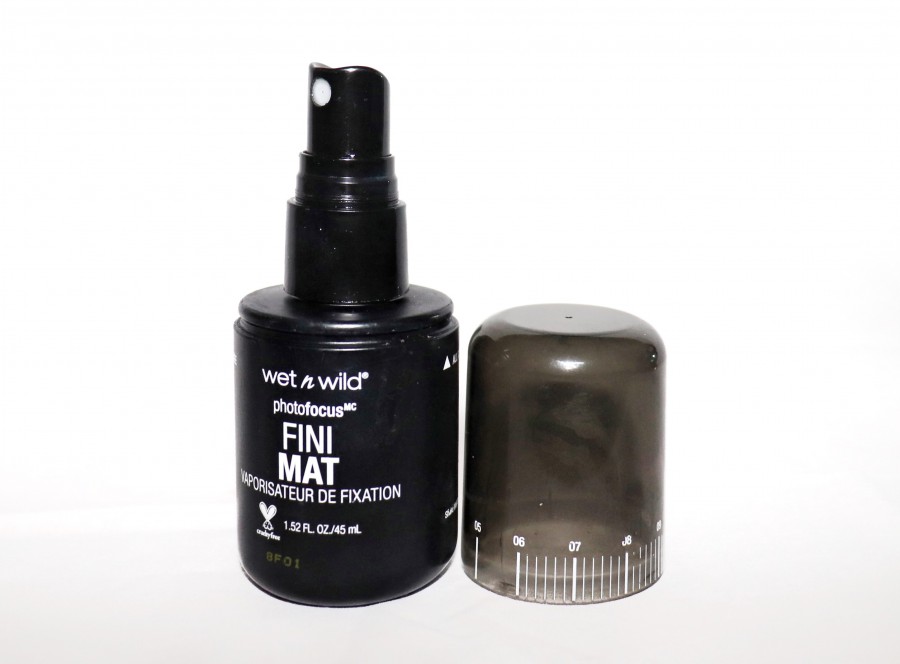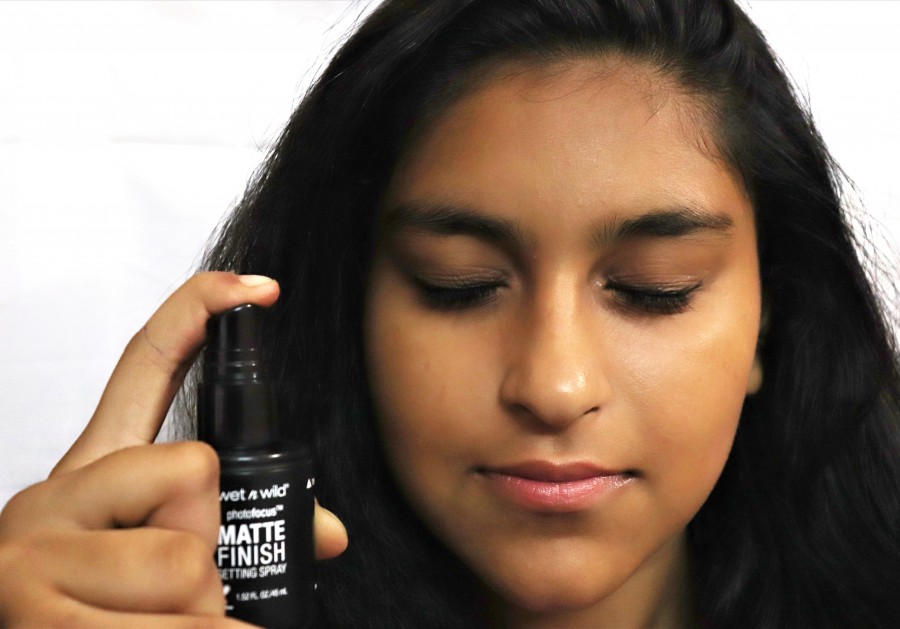 I don't have to carry my makeup along with me every time for touchups. This makes me feel so confident and tension-free.
Setting spray is not a necessary step in your makeup routine, but you can try it if you want your make to stay in its place a little longer than usual.
How do I use this makeup setting spray?
Apply your makeup as you would.

Hold the setting spray about an arm's length away, then spray and let the product fall onto your face naturally. Do not rub, and just let it set on its own.

T

he amount of pumps needed is one to three, which is usually enough. Lightly mist your face, avoiding drenching it.
Difference between a Setting Spray and Finishing Spray?
Most 'setting' and 'finishing' sprays have a similar goal – to make your makeup last longer.
A makeup 'setting' spray is formulated to be smudge and budge-proof to keep your makeup right where you left it. On the other hand, 'finishing' sprays are usually used to moisten the skin.
Therefore, finishing sprays are generally used to 'reset' makeup during the day to prevent any cakiness and keep it fresher for longer.
So while it may not increase longevity, you will need fewer touch-ups as the makeup stays fresh and hydrated, especially if your skin is dry while the setting spray increases longevity and suits all skin types.
Pros:
Keeps your makeup intact all day long

It suits all skin types

No smudging

No fading or creasing

Gives you a fresh look

Hydrates your skin

Suits on all skin type
Cons:
 I have been using this product for three months, and I haven't faced any issues with this setting spray. As I have tested on my face, which is oily skin, and on my mother's face, she has dry skin, and the result of both of us has been precisely the same.
Wet n Wild Photo Focus Matte Finish Setting Spray
Final Word
I think one should go for this product without giving a second thought. It will be helpful for those women who have to apply makeup daily because of their professional life. This is the best solution one could ever get, and I have got too. The cost is not too high, and it lasts for more than months. So you don't even need to spend money regularly.