\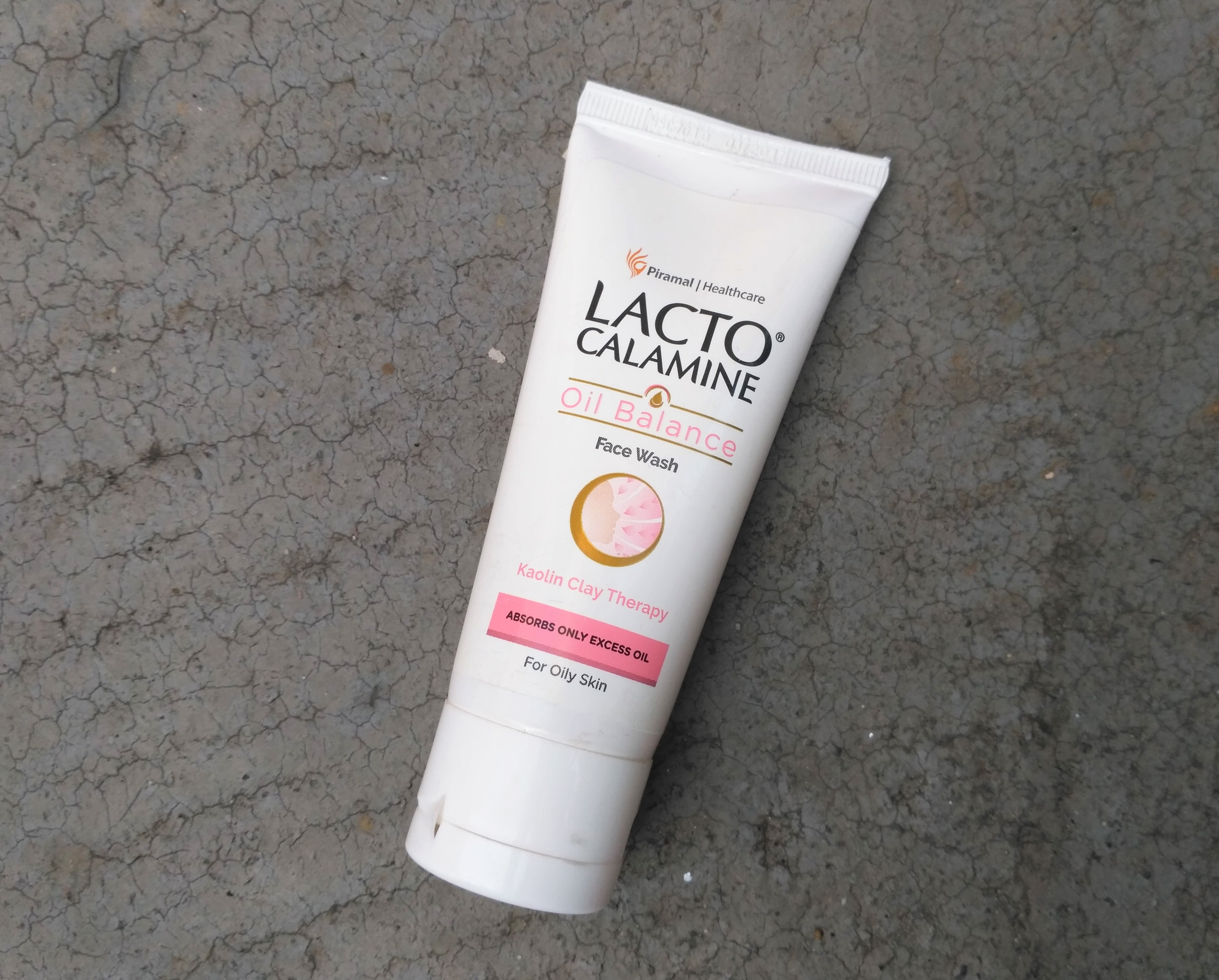 Lacto Calamine is an old and known brand in India for its famous 'Oil Control' lotion which has been a boon for oily skin. It was the first product I ever used from this brand and I loved it because of its light formula. I was pretty much impressed by it and when I saw Lacto Calamine Oil Balance face wash's review on a blog, I knew I had to get it. I'm using this for over a month and am ready to share my experience with it. I have oily skin so I had a lot of expectations from it. Did it stay as per my expectations or disappoint me? Know in my review!
About the product: Lacto Calamine Oil Balance Face Wash just not only cleanses the face but also maintains Oil Balance for up to 8 hours through its 3-way action formula. Kaolin Clay contains natural minerals that absorb excess oil without removing the essential nutrients from the skin, Glycerin retains the natural moisture of the skin, prevents drying, and Neem helps in preventing pimples by its anti-germ properties.
It absorbs excess oil and maintains the oil balance.
Absolutely gentle on skin.
Prevents acne and pimples
Readers like you help keep The Beautyholic running. When you buy through links on our blog, as an Amazon Associate, we earn from qualifying purchases at no extra cost to you.
Price: Rs. 80/- for 50 ml | Buy it here
Ingredients: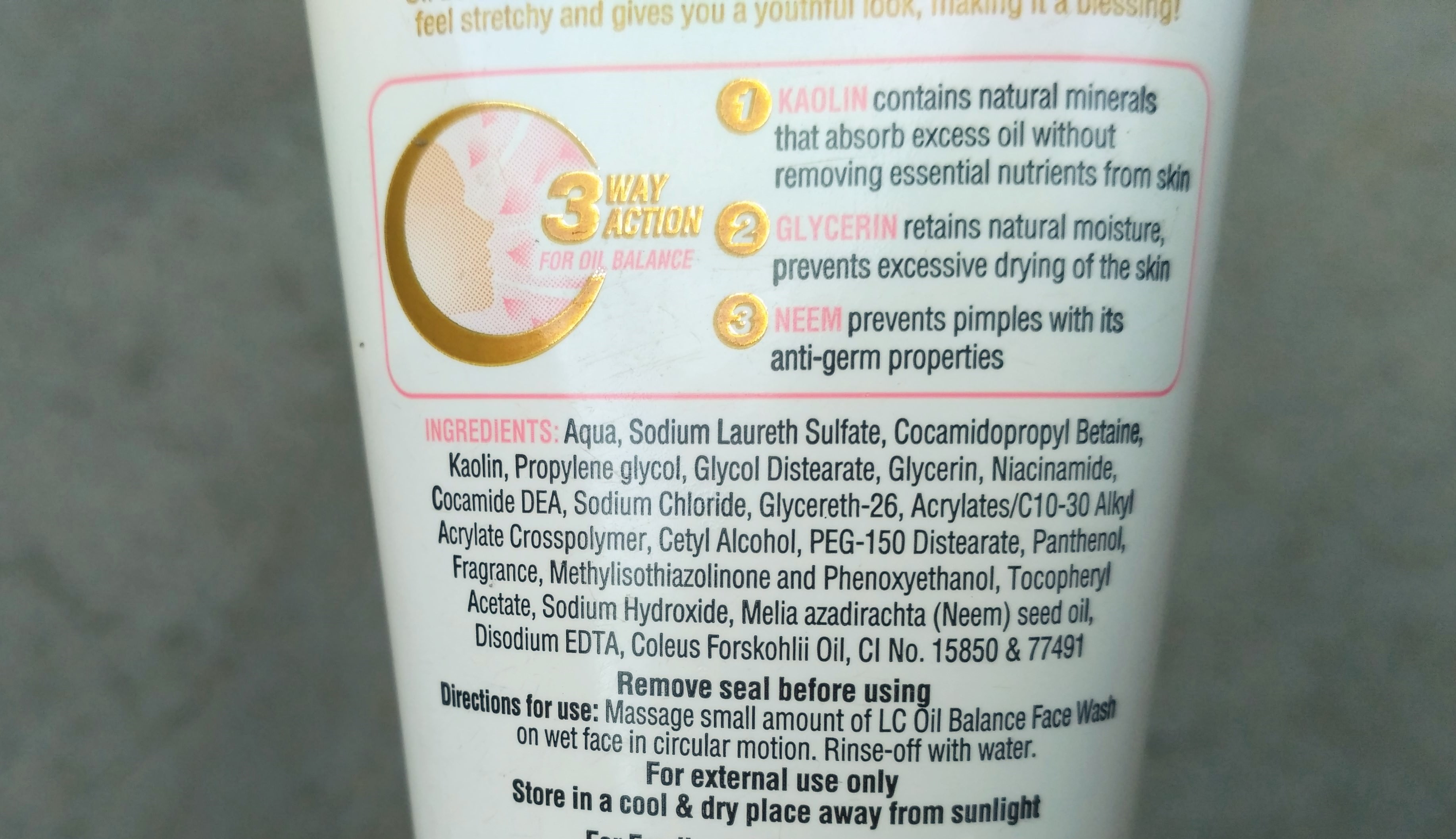 Lacto Calamine Oil Balance Face Wash Review
This face wash comes in a white soft tube with a flip-top cap. The cap is sturdy and shuts with a tick. Underneath the screw cap, the face wash is sealed with a silver film in order to make sure the product is unused. The overall look of this face wash is simple and appealing. Every time I squeeze the tube, the product comes out without any hassle. It smells light, pleasant, and is creamy in consistency. It takes a pea-sized product to cleanse the face.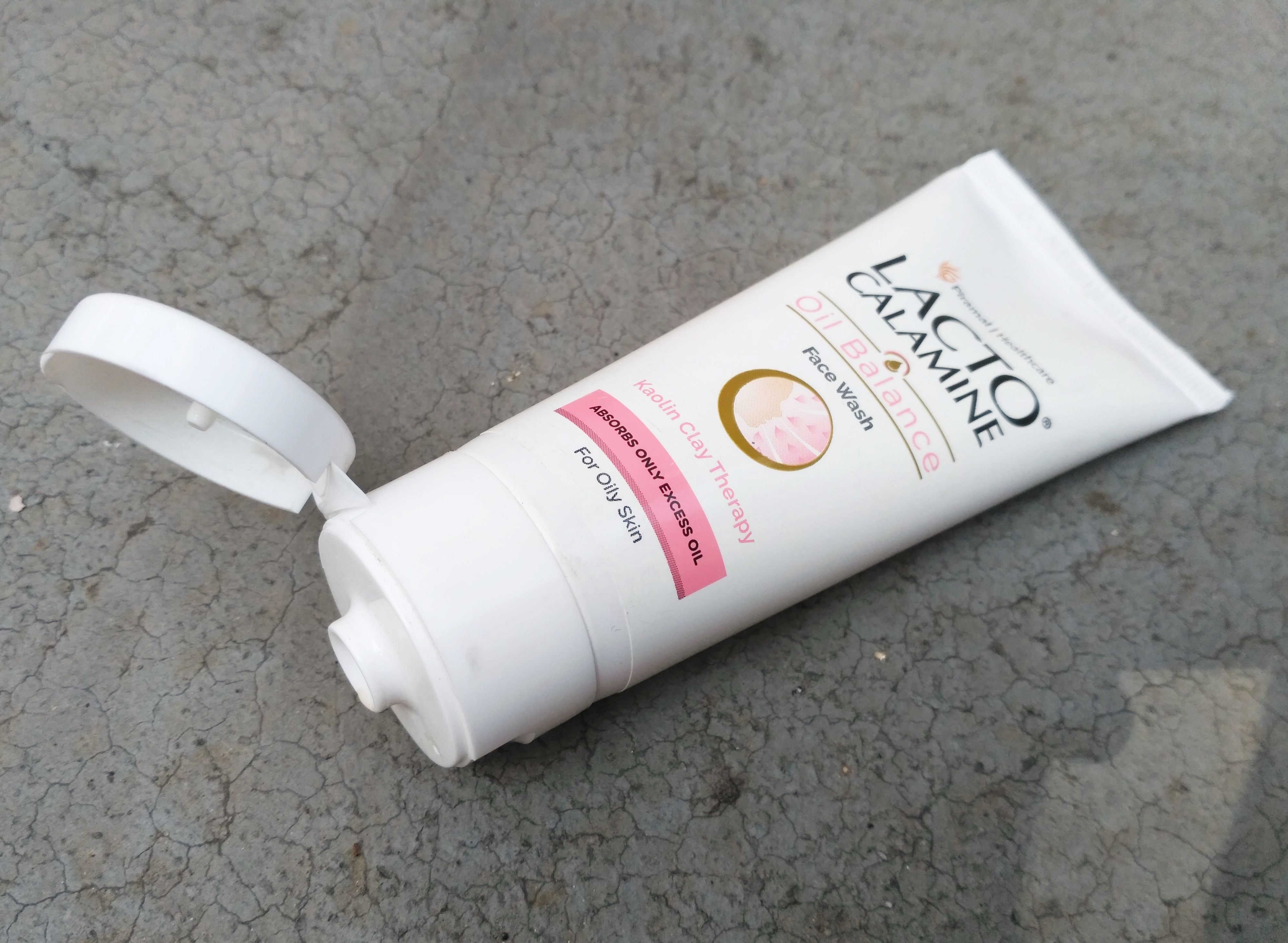 I expected this face to lather but sadly, it doesn't lather much. It's just psychology or what, many people prefer face washes which lather because they ultimately give a feeling of deeply cleansed skin. I'm one of those people. One thing more which I didn't appreciate was that it didn't get washed off easily. I have to rinse and rinse more in order to completely remove the face wash of my skin. Though it didn't leave any layer.
Now, here's the amazing thing: it left my skin bright-looking and radiant without stripping off my natural oils. It was because of the kaolin clay present as an ingredient. My skin felt incredibly clean and smooth to touch. Because of its hydrating quality, it will not only suit oily skin but normal, dry, and combination as well. I noticed that it prevented breakouts but when I got them, it didn't do anything to treat them.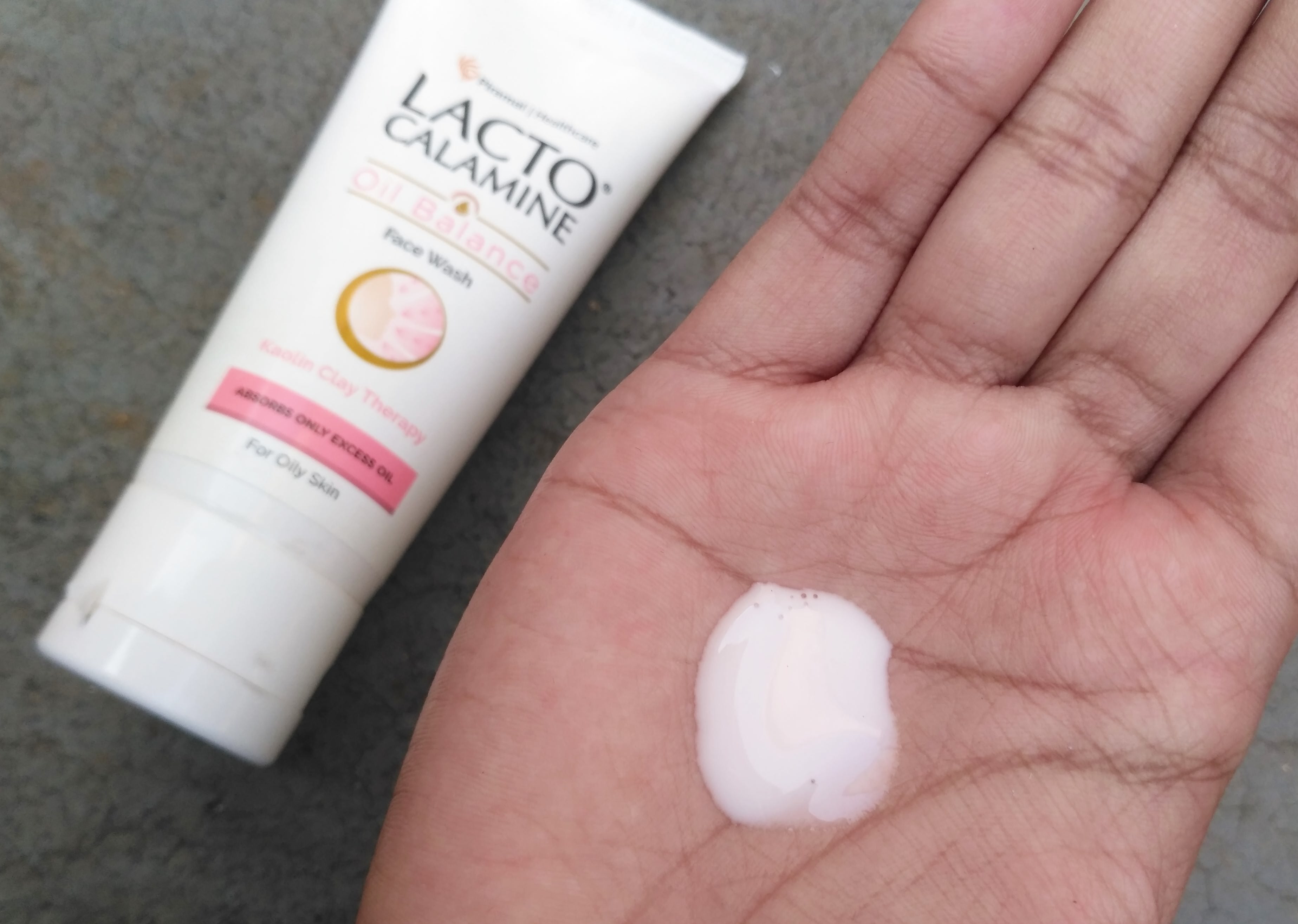 Pros:
Affordable

Leaves skin bright and radiant

Makes skin smooth

Doesn't strip off natural oils from the skin

Prevents acne
Cons:
Doesn't lather enough

Takes time to get rinsed off completely
Final Word: Overall, lacto Calamine Oil Balance face wash soothes my skin in summer and leaves it clean and glowing. Though it doesn't lather much and takes the time to rinse, I still like it for taking care of my oily skin. The pros of this face wash outweigh the cons so I definitely recommend this to every skin type especially for oily skin beauties here.
Rating: ⭐⭐⭐⭐
Have you tried Lacto Calamine Oil Balance Face Wash yet? Which face wash would you like to recommend for my oily skin?