Our oral health plays a big role in how healthy we are. Regular dental care not only helps keep our teeth looking great but can also keep us in good health overall.
Often, people visit the dentist less often than they should, or they may not know where to find the best dentist to meet their needs.
We will discuss the importance of dental care and offer some tips for finding a qualified dentist.
Okay, let's get started.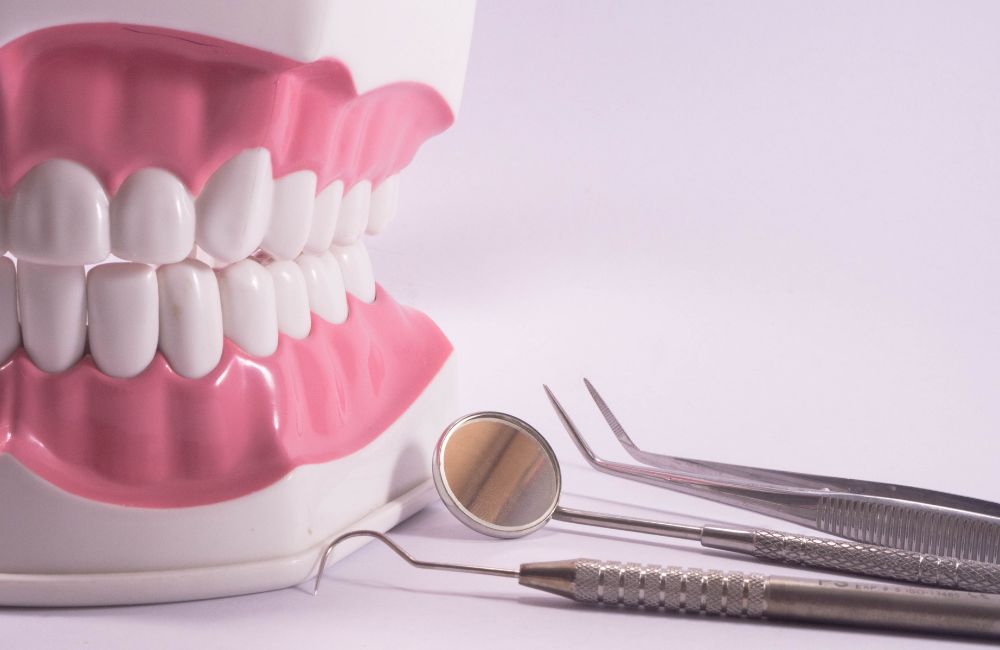 Dental Care: Why Is it So Important?
Dental care is often undervalued. Yet, good dental hygiene is important for overall health. Without treatment, toothaches and other dental issues can turn into more serious health issues.
A poor oral hygiene regimen can result in tooth decay, gum disease, and other health conditions. Children with tooth decay are more likely to suffer from cavities and lose their teeth, among other serious health problems. In the United States, gum disease is the leading cause of tooth loss in adults.
A dental problem may cause inflammation, which in turn contributes to heart disease, stroke, and other serious medical conditions. Regular brushing and flossing are key, as are regular dentist checkups and cleanings.
What Are The Risks Of Not Getting Dental Care?
Most people don't take care of their teeth and don't realize what risks they're taking. You can get heart disease, tooth decay, gingivitis, and more if your mouth isn't healthy.
Tooth decay
Sugar feeds bacteria that cause tooth decay. By producing acids, bacteria attack the enamel of the teeth, eroding it and causing cavities. Tooth decay, if left untreated, can cause pain and infection in the teeth and gums. Ultimately, it can also lead to tooth loss.
Gingivitis
Bacteria cause gingivitis, an inflammation of the gums. Untreated gingivitis can develop into periodontitis, a more severe gum infection that can damage the teeth's supporting tissues and bone.
Heart disease
Studies have shown that people with gum disease are more likely to suffer a heart attack or stroke. Plaque forming on teeth and gums can release toxins that can damage blood vessel linings. This increases the risk for heart disease. Furthermore, people with poor dental health are more likely to suffer from high blood pressure and high cholesterol levels, two risk factors for heart disease.
How to Take Care of Your Teeth
Healthy teeth contribute greatly to your overall well-being. You can develop heart disease, strokes, and even diabetes if you neglect your teeth.
Here are some tips to keep your teeth healthy:
Brush your teeth at least twice a day with fluoride toothpaste.
Floss at least once a day to eliminate plaque and bacteria from between your teeth.
Rinse your mouth after brushing or flossing. This will remove bacteria and plaque from your teeth.
Schedule regular dental checkups with your dentist.
Maintain a healthy diet that is high in fruits and vegetables.
Limit sugary drinks and snacks.
Be sure to drink lots of water.
By taking good care of your teeth and gums, you will enjoy a lifetime of good oral health. Moreover, you will avoid the pain and expense of dental problems down the road.
What to do in a dental emergency?
When a dental emergency occurs, you need to act swiftly. When you know what to do, you can minimize the damage and restore your smile.
The most common dental emergencies are a broken tooth, a knocked-out tooth, and a missing filling or crown. Here is what you need to do:
Broken tooth: apply a cold compress to the area to reduce swelling.
Knocked-out tooth: try to find the tooth and place it back in the socket if possible. When that isn't possible, soak the tooth in milk.
Lost a filling or crown: rub clove oil on the affected area.
Once you've tried these quick fixes, see a dentist immediately.
Finding the Best Dentist: What to Look for?
When it comes to finding the best dentist, there are a few things to keep in mind.
Ask family and friends for recommendations
If you know someone who has a great dentist, they may be able to recommend one to you.
Do some research online
You can read reviews of dentists in your area and find out more about their qualifications and experience.
If you live in Miami and need all-on-4 implants, for example, you can search for "all on 4 dental implants in Miami" to read reviews of local dentists offering this service.
Verify the credentials
The dentist should be registered with the General Dental Council and have up-to-date qualifications. Also, they should be able to share their experiences treating patients with similar problems to yours.
Ask about the treatments
Be sure that the dentist offers the treatments you want or need.
Ask about prices
Different dentists charge different fees, so it is important to find out how much you will need to pay before you schedule an appointment.
Bottom line
Maintaining good oral hygiene is necessary, even if it may seem like a chore.
When it comes to our teeth, the importance of dental care cannot be overstated.
Besides following these tips, the most important thing you can do to prevent tooth decay is to brush twice a day, floss once, and visit your dentist regularly for cleanings and checkups.