A passion for the beauty industry drives you, and you're good at it. However, you don't know where to start or how to begin because the beauty industry is a completely different field with a whole new set of skills. Does the ability to be successful in business depend on having a business degree or having fortunes in your bank account? 'No' is the short answer.
Anybody can start a business or be an entrepreneur, but it takes a plan and an undying passion for it. Starting a beauty bar requires the same. The following steps will guide you on how to start your own beauty bar.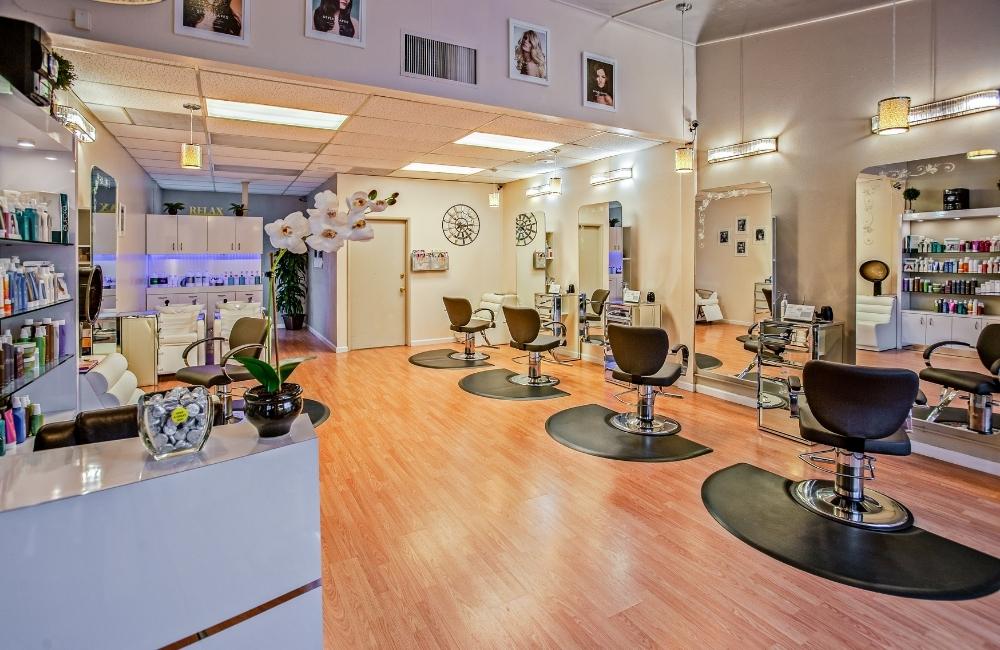 #1 Analyze the market first
The most important first step towards starting any business is learning about the market. If you want to start a beauty bar, you should analyze your competition first. This will let you know what services are in demand or trending.
You will also want to know many other aspects of a beauty bar – like the average cost of services, types of equipment needed, employee behaviors, or anything your competitors are lacking. By knowing all of these, you will be able to determine how much money or time you will need to start your beauty bar. Similarly, you might be able to come up with a unique selling point you can offer your clients.
#2 Conceptualize your idea
Clearly, your beauty bar will provide a range of services. From head to toe, a beauty bar needs to provide every service that meets a person's beauty needs. A beauty bar is a one-stop destination for all beauty needs, starting from hairdos and haircuts to nail coloring and pedicures.
As part of a complete concept, you can focus on the interior design of your beauty bar, but that's not all. You should also consider whether your employees will wear uniforms. If so, what kind of uniform? In the same way, you need to consider how your employees will greet clients—for example, will they offer coffee or water? When creating a concept, you must consider whether you will offer low, medium, or high-end services.
#3 Choosing the right location for your beauty bar
Choosing a location is an important part of putting together your beauty bar. You want to keep these things in mind when choosing a location:
Accessible: It is essential that you choose a location that is not too hard to access. Having parking spots makes it better. But you can also consider the possibility of wheelchair access.
Space: Will the space of the location will be able to fit all your pieces of equipment and furniture? Do you plan to have different rooms for the entrance and reception areas, and each category of services will have its own room?
Cost: Will you rent a part of the property or buy it? Finances are a deciding factor. If you live in St. Albert, you may want to consider St Albert real estate services to find the ideal location for your beauty bar.
#4 What do you need to open a beauty bar?
To provide different beauty services, you will need a lot of equipment. These range from something as tiny as a blackhead extractor and wax heaters to larger pieces of equipment like a moisturizing humidifier or shampoo chair. The list includes anything your workforce may need on a daily basis, such as an aqua guard or coffee machine.
When it comes to furniture, you can consider second-hand furniture. The reception room and service rooms will require furniture.
Another aspect of beauty bars that makes them unique and reliable is their products for performing beauty treatments. Whether it's makeup, waxing, or hair styling, have you considered the brands you want to use? Are those trustworthy? Although people have different opinions and preferences regarding various brands, beware of brands with a bad reputation or that is considered cheap.
#5 Hire your employees thoughtfully
A business like a beauty bar will require many employees or roles to provide services for clients' expectations. You can hire an individual or a group of staff at each role separately or hire skilled employees at one or several roles. Beauty bars typically require management, hairstylers, assistants, receptionists, manicurists, aestheticians, therapists, and electrologists, among other important roles.
#6 Put technology to work for you
In today's era, a business without an online presence will struggle to thrive. In the long run, you will need a website – where people can learn about your business and services. A social media profile can also be helpful for marketing and connecting with customers.
If you're tech-savvy enough, you can purchase management software, which will help you with appointments and discounts for your clients.
Final thoughts
Once you have learned the absolute basics of starting a beauty bar, you will be able to decide on where to begin. Make sure you analyze your competition, develop a solid plan, choose the perfect location, hire carefully, and make the most of social media to reach your ideal clients. Also, don't forget to choose an interesting name for your beauty bar.