Are you looking for healing crystals to amp up your beauty routine? You're at the right place.
When it comes to beauty, we all have different needs, which is why many believe in crystals. It is said that crystal can help one obtain healthy and beautiful skin inside out.
There are so many healing crystals for you to choose from according to your needs. So, today we are going to talk about a few of these crystals which can help us reach our beauty goals!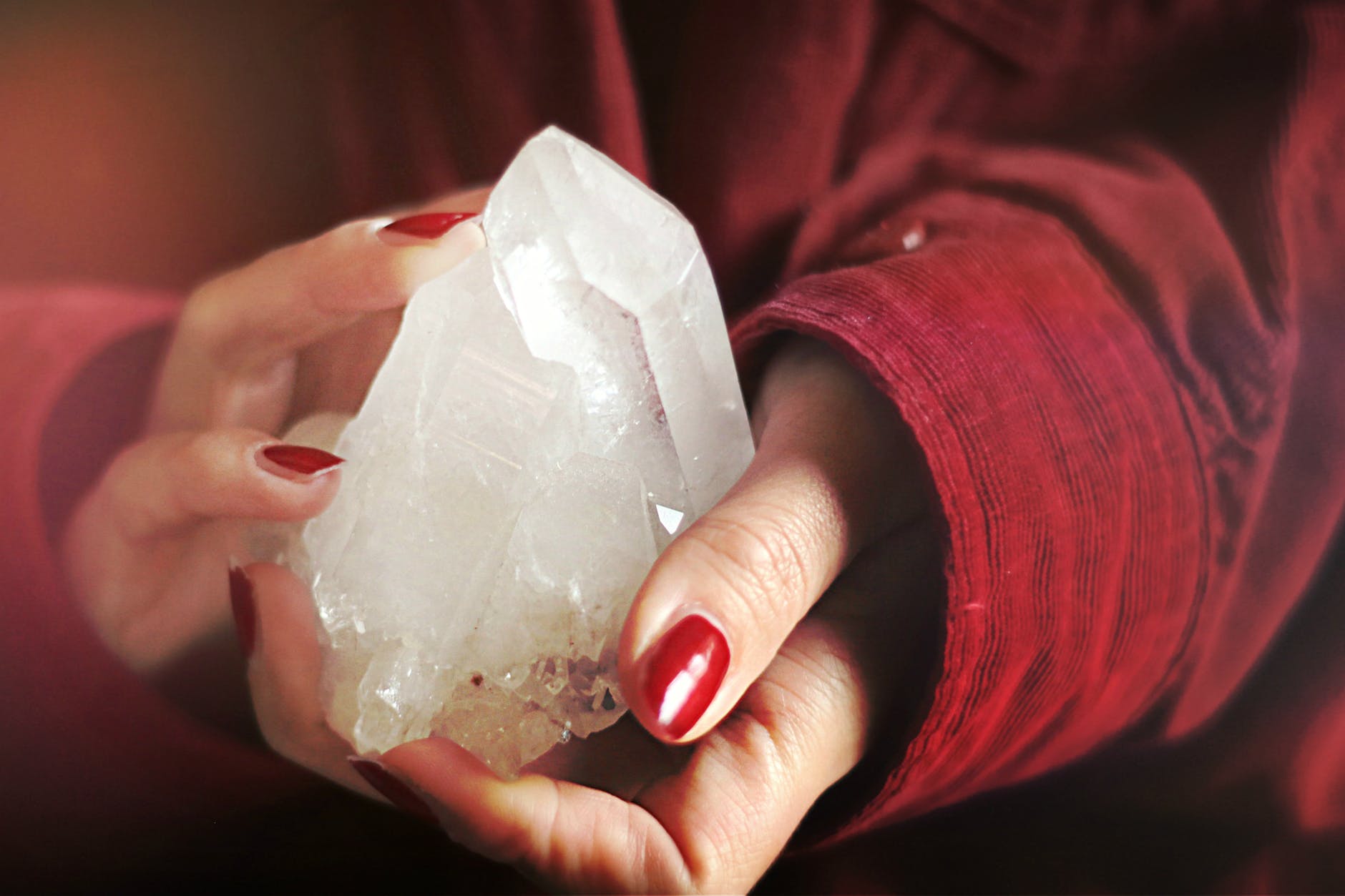 Healing crystals are used as a beauty tool for centuries. These healing crystals are infused with minerals that have powerful restoration effects both mentally and physically. Whether you believe it or not, these beauty crystals might have something to them.
Let's find out.
Healing Crystals for Beauty
Jade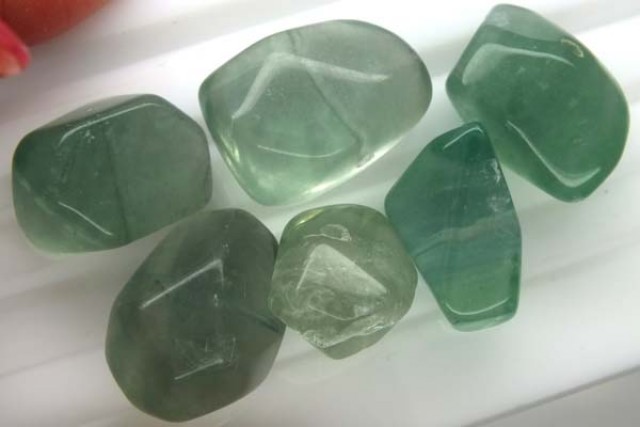 Jade gemstone has a calming effect on the skin. This stone has been popularly used in East Asia for medical use for centuries. When it comes to skincare, Jade is effective for smoothening wrinkles and tightening the skin. This stone is useful in cooling and calming the irritation and inflammation of the skin.
Apart from being a crystal that makes you more attractive, ade actually contains natural properties that strengthen the body's natural defense system. This stone can assist in fighting against skin bacterias that get underneath the skin and blemishes. This stone promotes the drainage of harmful fluids from the skin.
Rose Quartz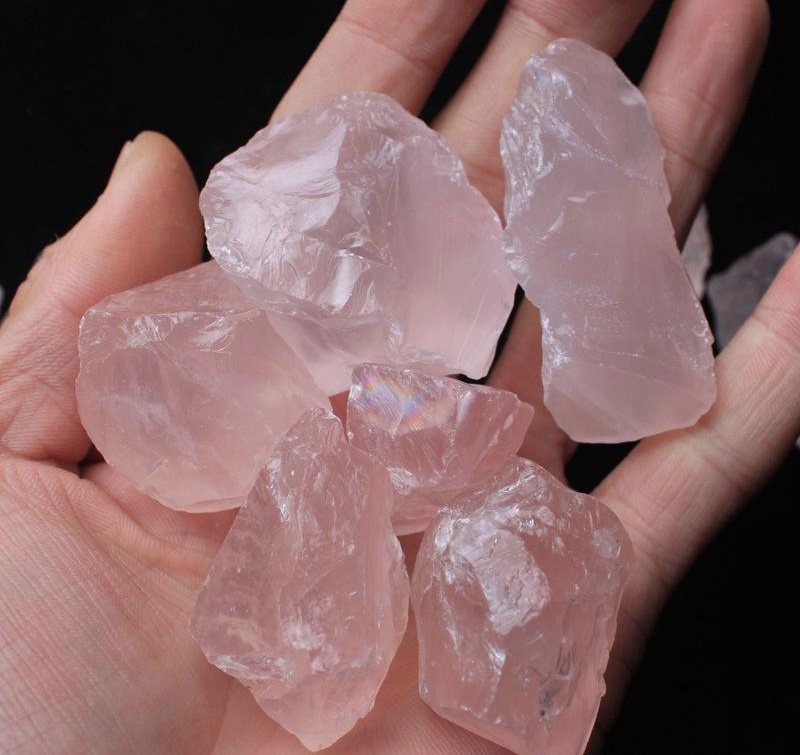 It's a stone of love that helps in manifesting beauty and youth. Ancient Egyptians strongly believed that Rose Quartz could be useful to help fight skin aging. This is probably because crystals consist of properties that reduce tension on the skin and encourage new cell reparation.
This rosy gemstone is made up of minerals like iron, magnesium, and oxygen, which assist in removing dead skin cells and reduce skin inflammation. Rose Quartz has always been linked with the Goddesses in a variety of cultures. This crystal is believed to renew the skin, leaving you with radiant, beautiful skin.
Red Jasper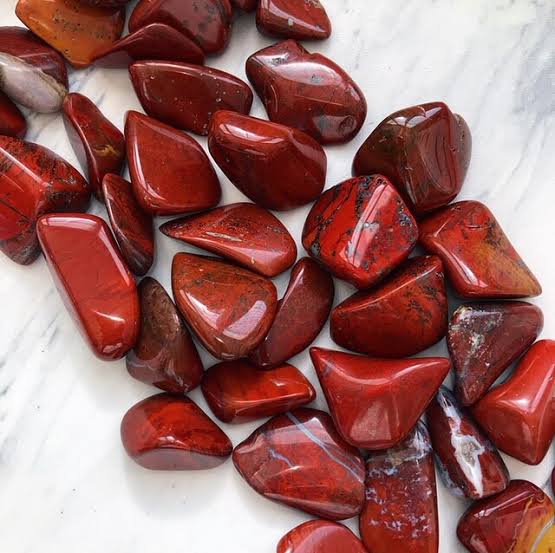 Red Jasper means 'The Goddess' because of nurturing power it withholds. It symbolizes beauty. The red color represents a healthy blood flow. Red Jasper has the ability to stabilize the circulatory system.
This healing stone is also beneficial to restore balance to the skin and aids in toning as well. Beauty experts recommend Red Jasper for skin issues like hyperpigmentation and dark spots. Red Jasper can stimulate your root chakra and aids in healing the entire body.
Clear Quartz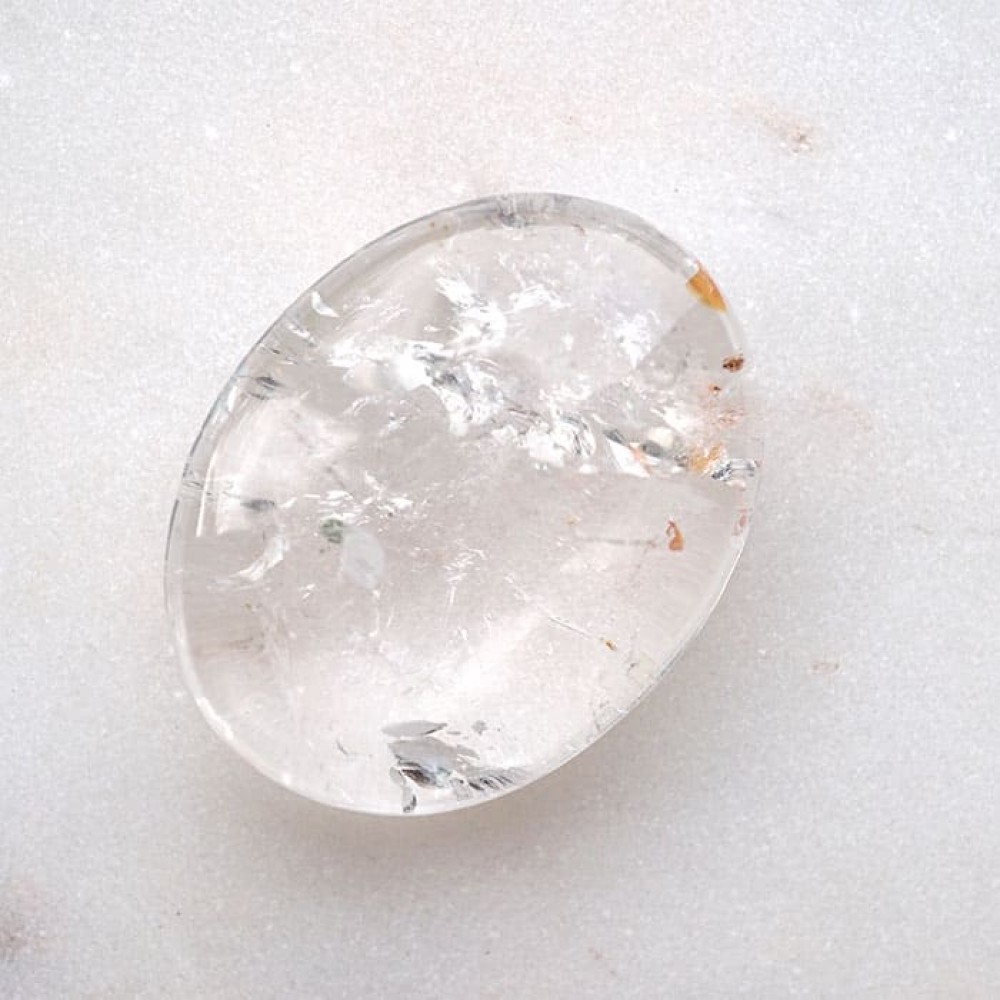 Clear quartz has a similar appearance to a diamond, and this gemstone contains properties that can make your skin feel and look like a diamond. Sounds tempting, right? Clear quartz has the ability to diminish puffiness around the eyes. It cools and detoxifies the skin, also reducing any redness and inflammation.
This crystal symbolizes clear thoughts, transparency, and a strong determination. It also aids in diminishing mental as well as facial impurities. When you use clear quartz with other gemstones, the powerful effect doubles up!
Amethyst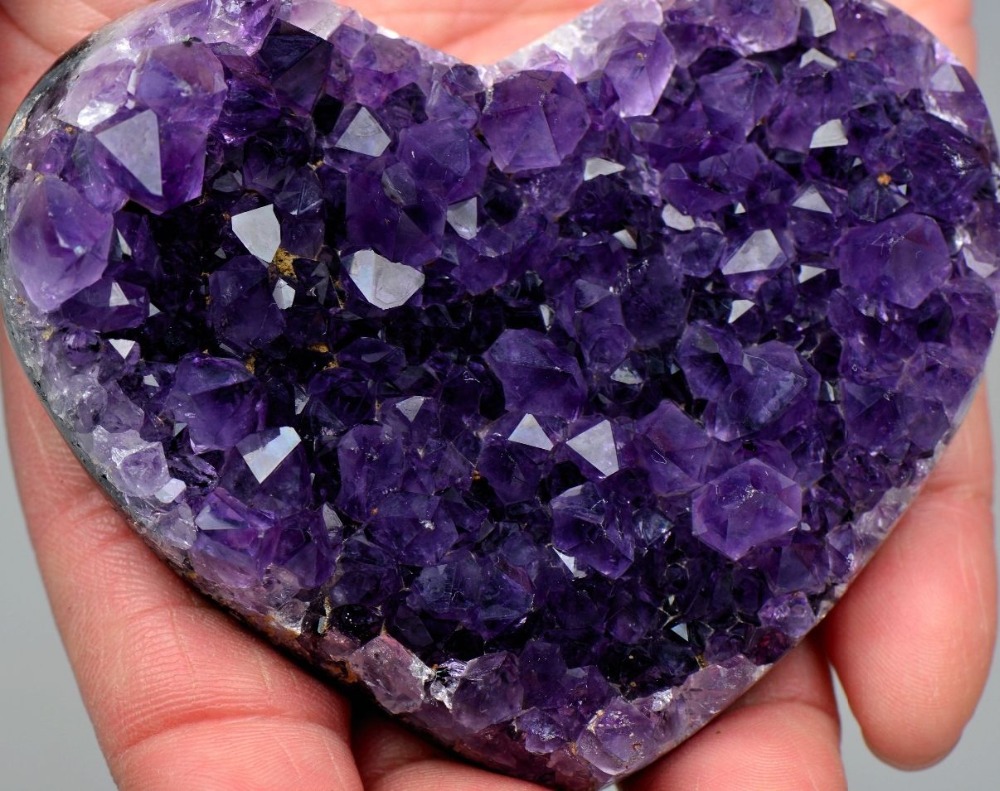 This is another popular crystal in deep lavender color. This crystal is highly effective in the purification of the skin. It controls the growth of harmful bacterias.
Amethyst can promote the regeneration of cells and aids in healthy blood circulation, which is extremely beneficial to fight signs of aging. Amethyst is the crystal that removes negativity and establishes natural intuition. Also, it gradually relieves one from stress.
Black Obsidian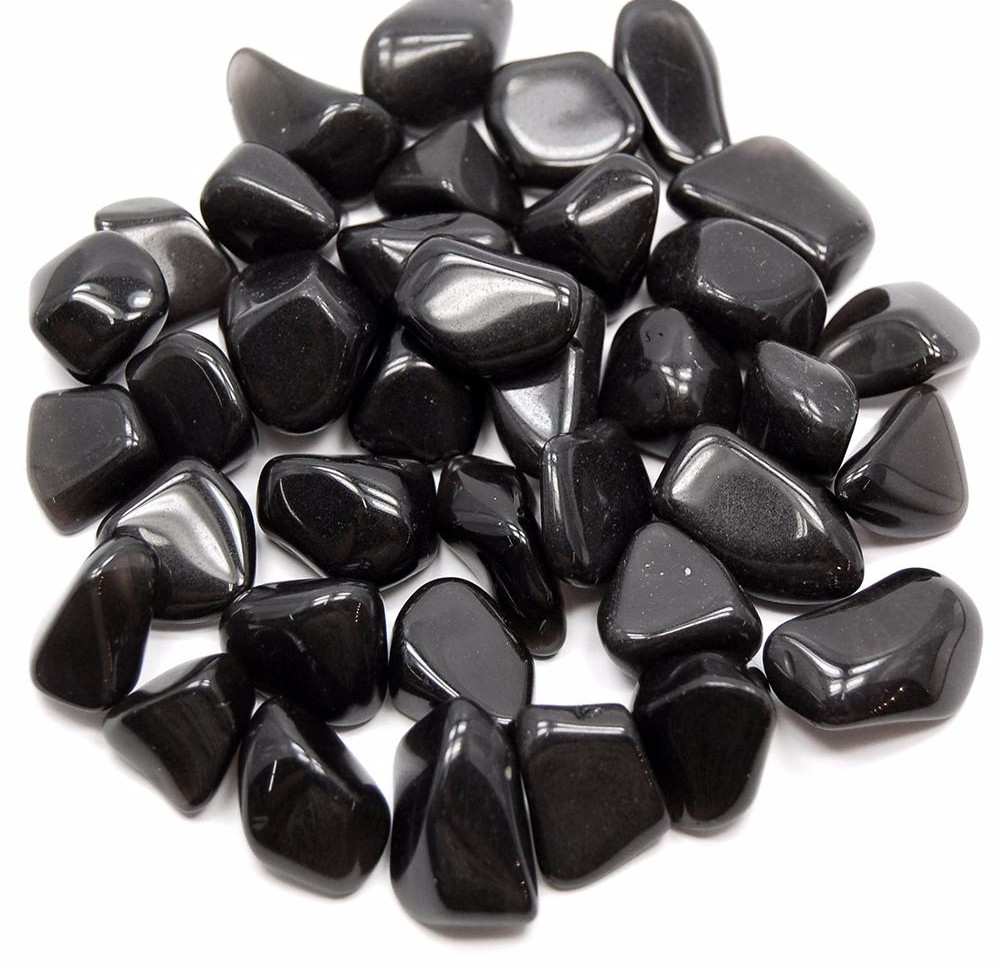 Black obsidian is termed the Master because of its strong color and effective detoxifying properties. People also love to call it 'mirror stone.' Obsidian is a fascinating crystal, and it has a jet-black color similar to a glass-like texture.
Obsidian aids in sucking out toxins within the skin. It also can release tension and ultimately purify the skin by eliminating all of the toxins from the skin. Obsidian is quite a popular crystal for curing negativity. In addition, it's a perfect crystal for one's overall well-being.
Blue Sodalite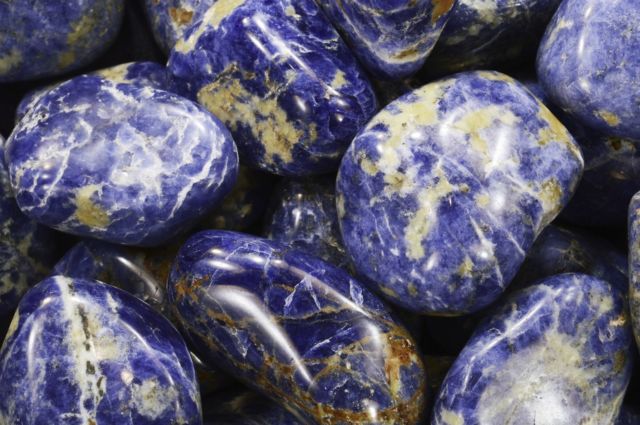 Blue Sodalite is a pleasing stone for most women, including me! All credit goes to its healing properties. Blue Sodalite regulates the endocrine system. So, when there is a hormonal imbalance affecting the skin, the use of blue sodalite may help in purifying the skin.
Blue sodalite helps restore hydration into the skin. Also, it fortifies skin cells and promotes overall healing. This crystal has the ability to aid with mineral deficiencies, too, a complete win-win!
Turquoise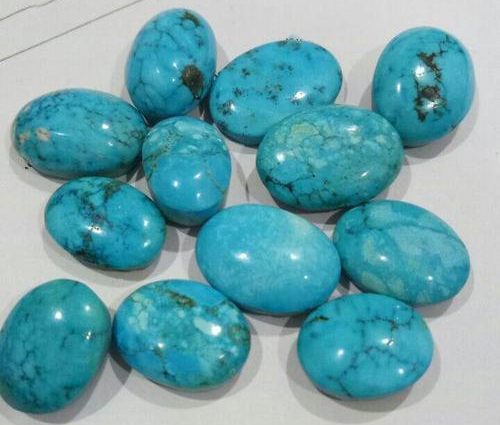 Turquoise is a master healer, as the gem lovers say. This turquoise-colored stone has a reputation as a good-luck-charm and multiple health properties. The mineral in this stone has been beneficial for positive thinking, wisdom, balance, serenity, and love.
It eliminates negative energy and aligns all the chakras. Also, it relieves anxiety and improves tissue growth as it has detoxifying and anti-inflammatory properties. Turquoise reduces acne and breakouts and soothes sore throats, clears the lungs, and eases joint pain. Oily skin beauties can give this gem a try.
Readers like you support The Beautyholic. When you buy through links on our blog, we may earn a small commission at no cost to you.
Beauty Crystals That Are Available at Amazon
I hope you add these healing beauty crystals to level up your beauty game and stay beautiful forever. Thanks for reading 🙂