Do you want to give something unique to someone remarkable to you? If yes, then no doubt whether she is your wife, daughter, friend, mother, or sister; she needs the best.
But, especially if she is a beauty lover, she needs something extraordinary. Makeup enthusiasts set the bar pretty high. Moreover, they probably have one of the best skincare, hair, makeup, or beauty sets.
Therefore, finding a gift item for them may be a bit overwhelming for you. But you may still want to shower affection through gifts. So, think about something that can surprise even a beauty-obsessed woman.
Here are some exciting gift ideas that can make makeup lovers instantly happy: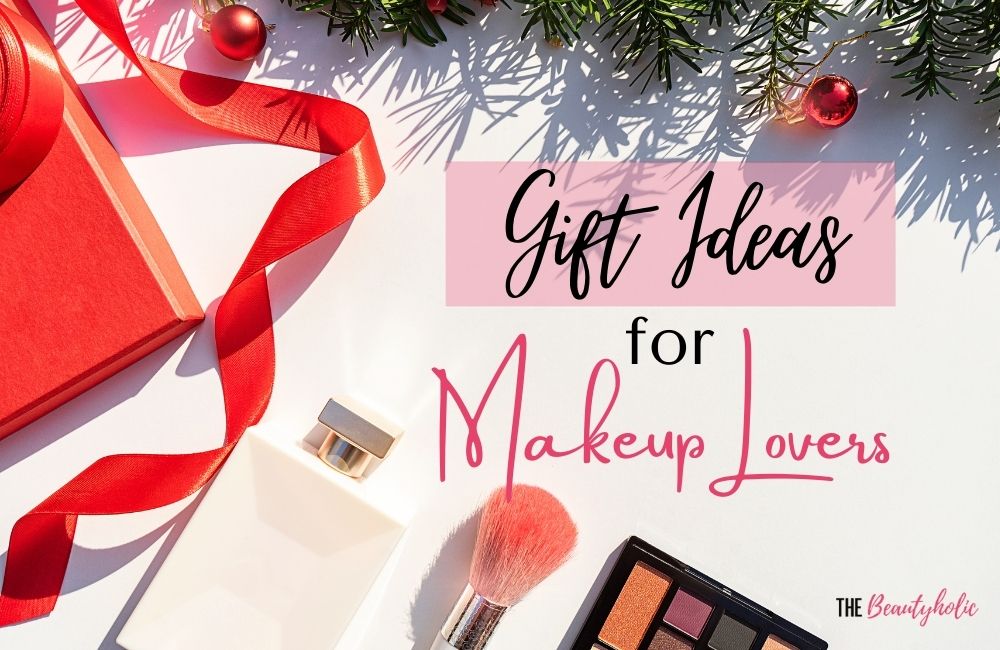 Makeup Mirror
While applying makeup, proper lighting is a must. Doing pretty makeup can be challenging without magnification or lighting. If you don't want your favorite person overdoing her makeup, then gift her a lighted makeup mirror.
It gives a giftee a clear view of her makeup application and lets her see herself from each angle. As a result, she will ensure her flawless makeup. Furthermore, the recipient of this tri-fold-lighted mirror will surely enjoy its connected features.
For instance, she can take selfies, make videos, adjust lights, etc.
Facial Masks
You can find a variety of masks online or on the market for different purposes. For example, hydration, skin tightening, detoxing, or preparation for a special event.
Therefore, facial packs are the perfect gift items for every makeup enthusiast. Moreover, they do not cost much and have various skincare benefits. So, purchase a pack of facial masks and wrap them in a beautiful gift box or wrapping paper.
It is an excellent way to give a person an experience similar to the spa at home. Of course, their after-effects are temporary, but a person will feel refreshed instantly.
Beauty-Inspired Wall Art
If you want to gift something to makeup enthusiasts, they would surely love beauty-inspired wall prints for their homes. But, of course, it should be something related to makeup or fashion.
You can also gift personalized wall art pieces that include a person's name, cosmetics, makeup brushes, etc. It is a perfect gift for her vanity or a dressing room and makes it look stunning.
You can choose a color or print of an art piece according to a person's personality to whom you are gifting.
Bluetooth Phone Holder
Women often take selfies after getting beautiful makeup done. So, a wirelessly operated beautiful phone holder is an excellent gift for makeup lovers. They can take a perfect selfie with this item for their social media accounts.
This holder contains ring lights that have some warmth modes for balancing the color while taking pictures. It is also known as a portable picture studio. While purchasing, make sure that it is compatible with iOS and Android devices both.
Gift Cards
One of the excellent gift items for a makeup lover is a gift card. It may be related to different brands. So, this gift card can be a good choice with discount offers whenever a person wants to shop.
It can also be a spa coupon; a person can get a spa from an excellent place and become relaxed and refreshed. A makeup enthusiast will surely like it.
Brush Set
When you talk about makeup, eyeshadows, lipsticks, or creams first comes to your mind. However, you easily forget about a set of tools known as a brush set. But, makeup brushes are essential for every makeup kit.
You can look for several brush sets of good quality at affordable prices online. In addition, many people like brushes made up of natural hair instead of synthetic brushes. They are durable and help in creating beautiful eye makeup.
So these are excellent gift items you should consider while buying a gift item.
Makeup Bag
All makeup lovers need a makeup bag to store their makeup or essentials properly. In addition, it helps the recipient to make their dresser clean by keeping the makeup in a purse instead of getting it scattered everywhere.
It helps to keep things handy while traveling. You can also gift a clear clutch so that a person can see the items inside without opening them. Plus, clear bags look pretty cool on the dresser.
Finally, its velcro patch adds security so that your expensive makeup items never slip from it.
Facial Steamer
Another unique yet helpful item you can gift to a makeup lover is a facial steamer. It makes skin smooth and prepares it for makeup application. It also helps a person in blackhead removal.
It is the best way to create a spa at home. The facial steamer releases a mist for some time, which makes you relax and unclogs skin pores. It is the best way to make a blackhead removal process painless and easy.
LED Compact and Mirror
LED compact and mirror is probably one of the perfect gift items for women who travel a lot. It is basically a compact mirror with built-in LED lights. It also has a magnifying mirror that helps to do a touch-up easily.
Moreover, you do not need to access a proper mirror for an entire-face touch-up. You can easily store it at the desk of your office or your car while traveling.
Gemstone Cleansing Soap
Gemstone cleansing soaps primarily come in the shape of gemstones like sapphire, emeralds, or ruby. They have a holiday-themed fragrance like alpine fresh, cranberry, or apple. It is an interesting and unique gift item for a makeup lover.
Final Thoughts
Consider any of these gift ideas for makeup lovers listed above for your loved ones; she will be delighted to receive them from you. It is an easy way to make a person happy by giving her makeup as a gift.