Beauty influencers are responsible for consumer engagement in digital marketing. Cosmetic companies need beauty influencers to promote their beauty products. Nail and hair care brands often work in partnership with famous beauty influencers. Fashion and beauty brands typically overlap for these influencers.
Remember, it can be challenging to choose the best birthday gifts for beauty influencers. Here are ten best birthday gifts for beauty influencer: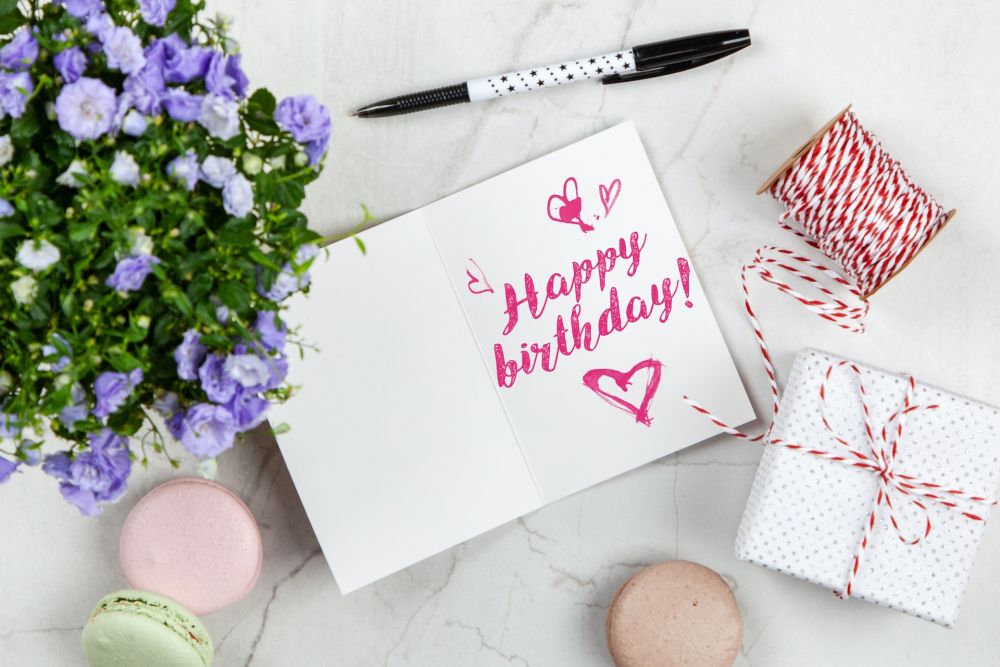 There is an extensive debate about the dangers of blue light. Digital devices emit blue light that can impact the health of your eyes. For this reason, blue light glasses are a suitable gift for bloggers and beauty influencers. Remember, influencers have to spend plenty of time in front of the screen.
Computer glasses can help you to avoid eye strain. If you want to give something stylish, feel free to choose special lenses to filter blue light.
Birthday Flowers
Birthday flowers can be the best gift for beauty influencers. You can buy the best flower arrangements at a discount with flower delivery promo codes. Choose from a collection of gorgeous flowers, such as daisy, Chrysanthemums, roses and lilies.
Flower arrangements include fresh blooms of your selected flowers. These will be easy and quick gifting options. You can send a sweet birthday message along with flowers in the form of a card.
Lip scrubs may be abrasive to hydrate and soothe your lips. KNC lip mask is famous among fans. These balms are infused with collagen, hyaluronic acid and rose oil to moisturize and plump lips. With the use of this lip mask, you can make your lips cute.
Succulent Station for Charging
Low phone battery can be a dreaded event for influencers. They don't want messy cords around them. For this reason, a faux charging station can be a good choice for them. This charger has four USB ports to power up different devices at once. It will perfectly fit in the background of an Instagram photo.
Photography Backdrops
The influencers use beautiful tables and counters for flatlays. Remember, flatlays are engaging in Instagram content. Influencers need impressive tables and counters. Feel free to use photo backdrops, such as vinyl options that are available in different sizes. For easy storage, it is easy to roll them up.
This collection has four pieces suitable for all skin tones. Parisian women's beauty inspires the product. Every product has multiple uses. You can change your look for a different day and night function. With precision highlighted, you can revitalize your eyes.
Ritual Hair Oil
For a beauty influencer, it can be a suitable gift. This oil is great for straight, curly, coiled and wavy hair. Ritual hair oil is a blend of apricot, sunflower and coconut oils. These are suitable to restore moisture, impart radical shine and tame frizz.
It can smooth flyaways and frizz while restoring the moisture of your hair. Moreover, it is suitable to protect your hair from environmental damages. The silicone formula treats hair by penetrating damaged hair strands and infuses the cortex with essential nutrients.
Selfie-inspiring Masks from Squelch Beauty
Squelch beauty is highly instagrammable; therefore, cheek and eye masks are famous among influencers. The cherry-shaped, dramatically large hydrogel masks are available with moisturizing ingredients. You can use these masks to protect your skin from aging.
These are ideal for sensitive skin because of aloe vera and cooling lavender oil. It is suitable for different skin types and contains ZERO parabens, perfumes and sulphates. It can be an exciting birthday gift for an influencer.
Balade Sauvage Body Cream from Dior
For beauty fans, this body cream can be an ideal gift. This body cream can intensely nourish your skin and offer pleasure and comfort. With its creamy and light texture, it can make your skin soft and beautiful. It contains natural ingredients to leave your skin delicately perfumed and moisturized. A beauty influencer will surely like this gift.
Hot Sauce Flesh Beauty Lip Gloss
For influencers, it will be an easy makeup for summer. Slick and shiny lip glosses are suitable for every color tone. The nude may vary from beigey pink to deep pink and deep berry to coral. It is easy to carry them in your purse.
The size and shape of its applicator sponge are perfect for depositing ripe color. For the best results, start at the middle of the lips and move the wand outward. In short, it will be an excellent gift for beauty influencers.
Why do you need a beauty influencer?
If you want to give the best birthday gift to influencers, you have to consider their preferences. Send a personalized card along with your gift. Influencers like to wear customized products. Some people feel themselves an actual expert in weight loss, dating or skin products. You can use your skills to create an exclusive product for a niche.
With the help of beauty influencers, you can build your online brand and increase awareness. Influencer marketing is growing at a faster rate as compared to digital ads. Remember, influencers have trust, credibility and relationships with their fans. People respect their recommendations and content.
Gifting beauty influencers can be beneficial for your PR. You can send beauty products, apparel, footwear, handbags, perfumes, and clothes as a gift. Remember, gifting influencers is affordable. If you have a limited budget for influencer marketing, you can consider a suitable gift.
Remember, you can build organic relationships with influencers by sending them unexpected gifts. Once they receive gifts without any expectation, they will comfortably share their views about these products. For beauty brands, it is important to send their cosmetics. They will test your new beauty products and share their feedback.
Make sure to consider the interest of influencers before sending any gift to them. Your selected product must be beneficial to them. Avoid sending them inferior quality products because it can make them disappointed. You can't afford negative feedback from these influencers. Remember, their feedback can increase or decrease your sales.