Fashion is something that doesn't remain static, it keeps on changing. Every year marks on the advent of some new trend in the fashion world.
Seasons are regarded to be the major player that helps to influence our choice of clothing, but we do get inspired by celebrities with respect to their choice of clothing and the elegance and grace with which they carry the outfit.
However, buying of clothes with respect to changing trends can turn out to be expensive all that you need to do is, to keep a track on the latest ongoing trends and rework with your existing wardrobe and you are ready to rock your outfit.
Let's see what all trends will be seen in the fashion industry for the year 2020.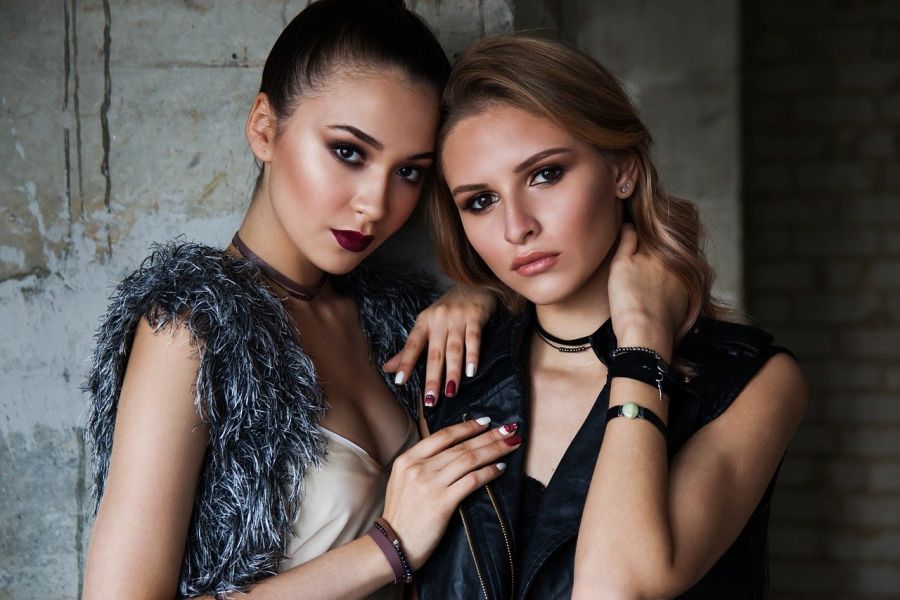 Summer-Spring Shorts
Shorts make it to the wardrobe of every girl.
Gone are the days when shorts were meant for summers, in the coming time shorts will be occupying your wardrobe for all the seasons to come.
Social networking sites are filled with influencers pairing their shorts with tops, blouses and long boots.
Despite adding a grace in your look, shorts provide comfort and helps in an easy relaxation of the body.
Following are some shorts that will be on your priority list for the year 2020:
Mini Shorts have been in existence ever since.
Mini Shorts can never go out of fashion, moreover, in earlier times designers used to make low waist mini shorts but now everything has changed drastically.
In today's time, mini shorts come with a high waist and sometimes it gives a look of a semi-corset.
Mini shorts can be worn for occasions like sports, parties and even business meetings.
Cuffed Shorts will be seen on the priority list of the designers by 2020 in different lengths.
The cuff offers an elegant design and it even makes a plain denim shorts look unusual and stylish.
Despite the scorching heat, knee-length shorts can be used to beat this heat.
Knee length shorts aims in providing a sporty look to the wearer.
The main reason for pajama shorts becoming popular is the comfort they provide.
Such kinds of shorts are made of materials like cotton and satin that provides ease of comfort.
Pajama shorts are free from all kinds of design complexities.
Summer-Spring Jeans
Jeans have been ruling the fashion industry since time immemorial. However, in 2020 designers have thought on recreating the magic of history by showcasing it through their jeans, the following are the different styles of jeans that tops the designers' list.
What's better than wearing your father's or your brother's jeans and recreating the 80's era!!
These oversized male jeans look extremely cool in your wardrobe and at the same time enhances your confidence.
Boyfriend style jeans will get along with a lightweight jacket and big shoulders or with multicolored geometric top.
The biggest advantage of wearing prewashed jeans is that the fabric can be saturated in any color and variations can be easily seen with respect to the texture and color.
Prewashed jeans can be worn easily with bulky denim jackets and turtleneck with animal print.
Ripped style jeans can never go out of fashion.
The thing that will gauge the attention of the wearer will be the long piping that will go along with the ripped style jeans.
There are no restrictions with respect to the width and the length of the jeans.
What the designers tend to focus in 2020 is the enhancement of shapes that needs to be highlighted.
Patterns can be used for tightening the hip area and waist.
Lines help in creating an incredible visual effect that looks appealing to the eyes.
Summer-Spring Skirts
Skirts are something with which the designers love to experiment. Combining Skirts with trousers will be one such trend that will gain popularity by 2020.
Materials, texture, and shapes are something that one needs to look out for in the year 2020.
Leather is the right fabric for all the seasons and occasions. Leather Skirts are completed with patches, fringes and contrasting applications like zips, pockets, etc.
A leather pencil skirt can be worn on any look.
Asymmetrical style Skirts with diagonal cuts and other cuts ends up giving a graceful look.
Addition of shiny and metallic material on the skirt will end up giving a charismatic look to the wearer.
Pair up a mesh style skirt with a long blazer that has 3-dimensional shoulders, waistcoat with a belt, a tunic or kimono dress.
A-Style Skirt is the most important part of a spring collection.
Plain or Monochrome Skirts, matching with blouses, crop tops and blazers helps in creating a perfect look.
Blouse Designs
Sober, Romantic and Extravagant blouses will be topping the list by 2020.
A blouse is considered to be an important part of a woman's life, it is suitable for any occasion whether it is planned or unplanned.
White color can get along easily with any color.
Whether you are dressing up for your business meeting or for a romantic date white will look extremely pretty. White blouses looks extremely comfortable and enhance a new level of confidence among people.
You cannot miss out on short-sleeved blouses for the upcoming year 2020. What makes short-sleeved blouses unique is its availability in different colors, styles, and patterns. Availability of blouses in a light color, with unusual print, embroidery and geometric prints will be on the rise of popularity.
The biggest advantage of using peplum blouses is that they create a soft and feminine look.
This blouse gives an opportunity to all the fashionable women to create a romantic and graceful look.
Peplum blouses can get along easily with short and long skirts, shorts and pants.
Nude or Transparent Blouses are in great demand.
The color palette looks quite blurred- classic white, beige and black color will look extremely graceful.
Accessories
A gorgeous outfit is incomplete without a fashion accessory that compliments the look. You don't need to go overboard with it and instead, keep it minimal.
Gone are the days when jewelry used to be tacky. Gold jewelry such as rings, anklets, and pendants are all the rage for 2020. They give you a classy and elegant look in no time. A piece of jewelry that doesn't cost you a bomb is all you need to elevate your outfit.
You might think of them a long-gone fad but they are actually not! With tons of tutorials on styling the scarf all over the internet, they are meant to be in your wardrobe.
Whether it's a pair of denim or your favorite little black dress, a leather belt has the power to transform your look. Not only this, it will accentuate your beautiful waistline.
Totes can be your best friend since they are capable of keeping in all of your beauty stuff. If you're looking for the fresh year vibes already, get yourself a striped, stylish-looking tote bag. Carry it anywhere you want; from beaches to parties!
The Bottom Line
Every day is a Fashion Show, Show and the World is your runway – Coco Chanel
Every new season brings with it the transformation that the fashion industry undergoes. This transformation is evident from the way women dress and carry themselves. It's really important for people to move in parallel with the ongoing fashion trends in order to match the pace with the ever-changing fashion industry!