Although everyone gets dressed every morning, dressing up is the trickiest and most frustrating morning activity. Most of us have stood in front of a closet full of clothes and still said: "I have nothing to wear." So be sure that you are not alone on this daily challenge. The following are some advice I have for you: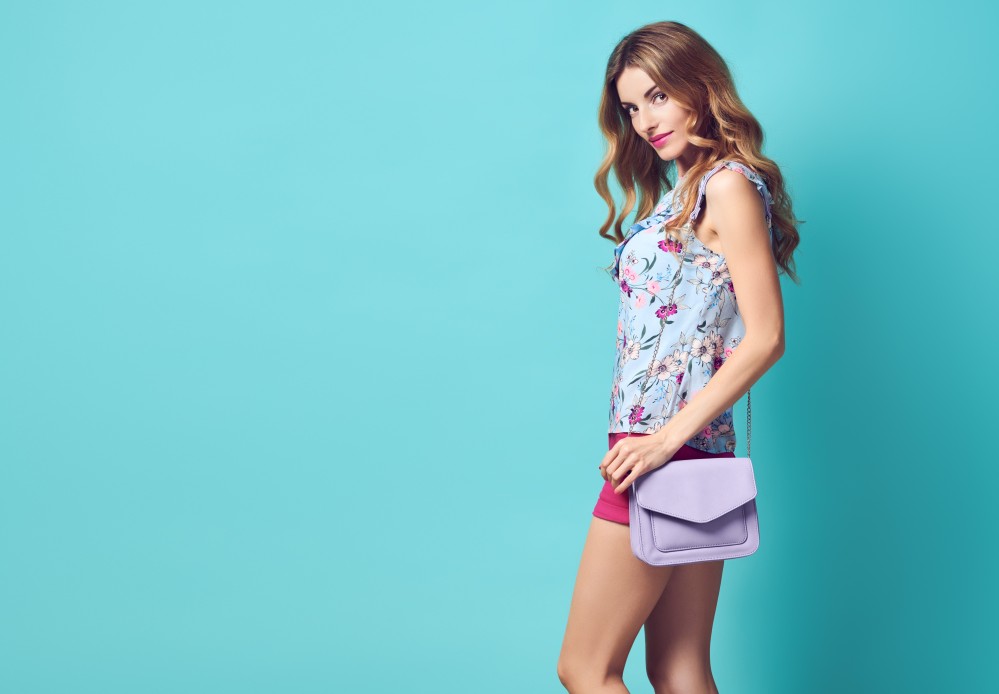 Balance the proportions
It is obvious that you want to show off the parts of your body that you are proud of, such as a slim waist or toned arms. The tricky part is knowing how to downplay the less beloved parts. A tactic that you can use is adding opposite volume such as wearing wide-leg trousers to balance the upper half that is wearing something fitted. You should not wear anything too oversized because this will make you look larger. Distraction is another tactic you can use. If you have a pear-shaped body, you can wear forgettable black pants with a bold scarf or bring focus to the upper part of your body.
Wear age-appropriate trends
There are probably grown-up versions of the styles you admire. Take crop tops, for example. You can wear a high-waisted skirt to avoid the cropped top from revealing the skin. You can also wear a crop top on top of a longer skin tight top to cover the stomach area.
You'll look slimmer if you wear the right bra size
The position of your breasts and how it rests on your chest makes a huge difference in how your clothes fit. There will be no bulging or sagging if you are wearing the right size bra. It implies that your silhouette will appear trimmer from different angles. The midway between your shoulders and elbow should be the target. You achieve the perfect appearance if the front center pan of the bra lays flat, the cups are not wrinkled or gapped, and the bra is not creating bulges. The perfect fit is achieved if you can squeeze two fingers under the band and it feels snug.
Do not be excessively matchy
Always try to wear clothes that enhance each other instead of focusing on matching (in the traditional sense). This can be achieved by choosing a simple color wheel. The colors that are opposite each other match perfectly. You can do this by fetching combs like navy blue of purple and orange and saffron. You can also diversify the color and texture of your accessories.
Selectively show your skin
You can focus on the cleavage if you are wearing a low-cut dress. With this, avoid bare arms and legs. Another option is a body-hugging dress with a sensible hem and neckline. A skirt that is a few inches about your knee will not raise eyebrows if it is not tight, but flared.
Spend more on staples
You should not break a bank to get the basic like button-downs, tees and jeans. There are plenty of quality options for the basic available at low prices. Don't go cheap on the staples when you can get something at higher quality that will last longer. For example, bargain cashmere will save you back $50, but the sweater will stretch out quickly and you will have to buy another one at the same price. It is better to spend a little more once.
Don't change your hair too many shades at once.
When a 45 year old woman suddenly dyes her hair green or blue, it doesn't speak out as trendy but more of a crisis. According to HairInsights Editor Chastine Levin, "Put some colored highlights in and do things gradually or you may turn people off with a shock factor."