If you've seen my Instagram stories, you'd be knowing that recently Glamrada selected me as a trial squad member and sent me Debelle Gel Nail Lacquer in 2 shades – Natural Blush and Bebe Kiss.
These nail paints reminded how I was missing out on reviewing nail paints on my blog. I'm not a nail polish junkie but time to time, I like to perk up my hands with them. It's my first time using a gel based nail lacquer. As exciting as it sounds my nails looked amazing after application too. So let's start with my review and nails of the day! ????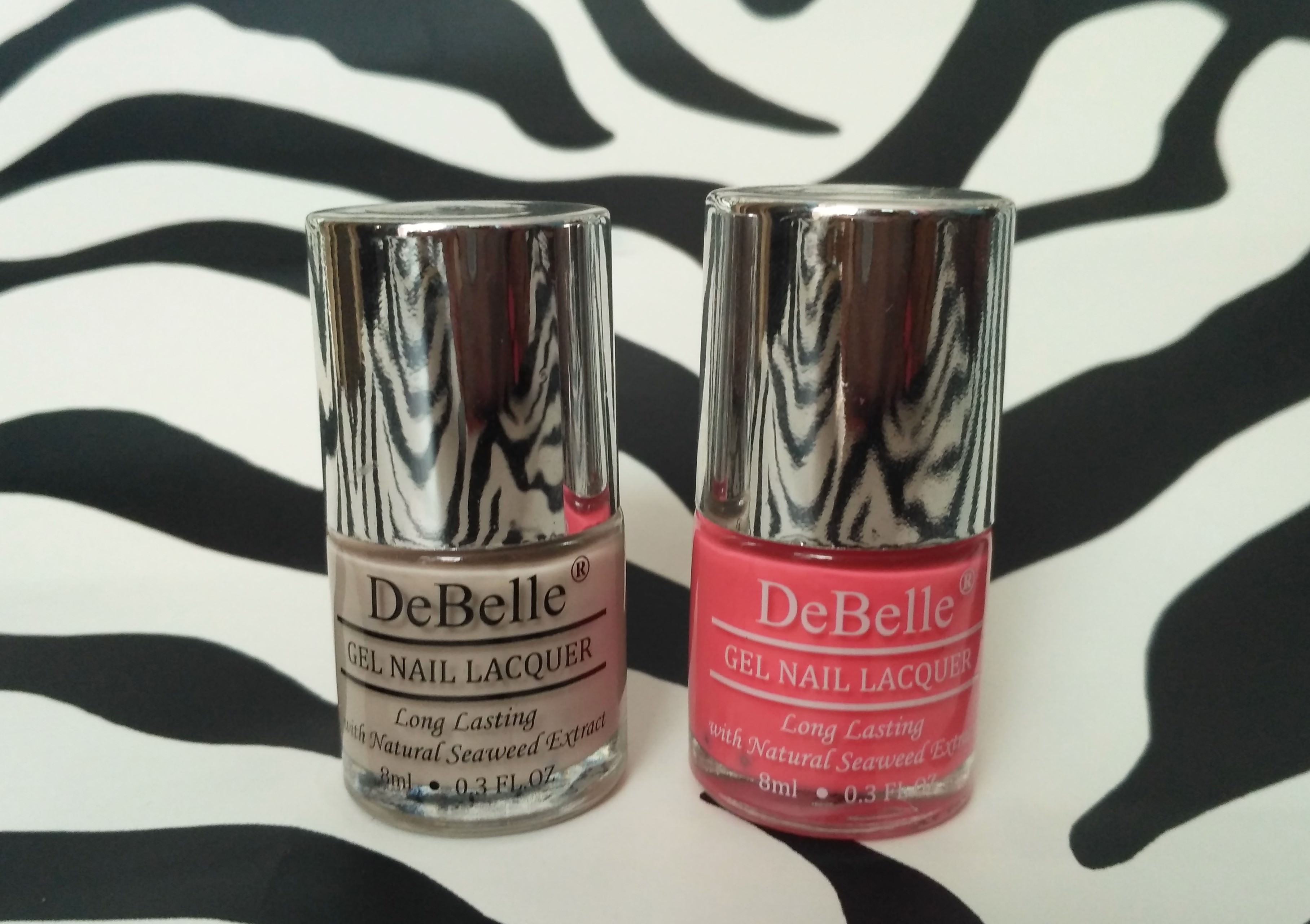 About DeBelle Gel Nail Lacquer:
This gel nail lacquer is from the house of DeBelle. It has a gel finish. Furthermore, it has a long lasting effect and contains natural seaweed extract. This natural extract helps in promoting nail growth and lets your nail breathe. The pigmentation of the product is high and thus gives full opaque coverage, mostly in a single swipe.
Price: Rs. 295/- for 8 ml
DeBelle Gel Nail Lacquer Review
It's not the first time I'm using a DeBelle product. A year back, I used and reviewed its Fairness Cream which I truly liked. So when I got a chance to try their nail polishes there wasn't any better way. These nail paints are claimed to be natural and made with natural seaweed extract. Allow me to adore its packaging first. It comes in a cute and small cylindrical glass bottle with a silver cap which gives it a posh look. They look effing cute!
DeBelle Gel Nail Lacquer Natural Blush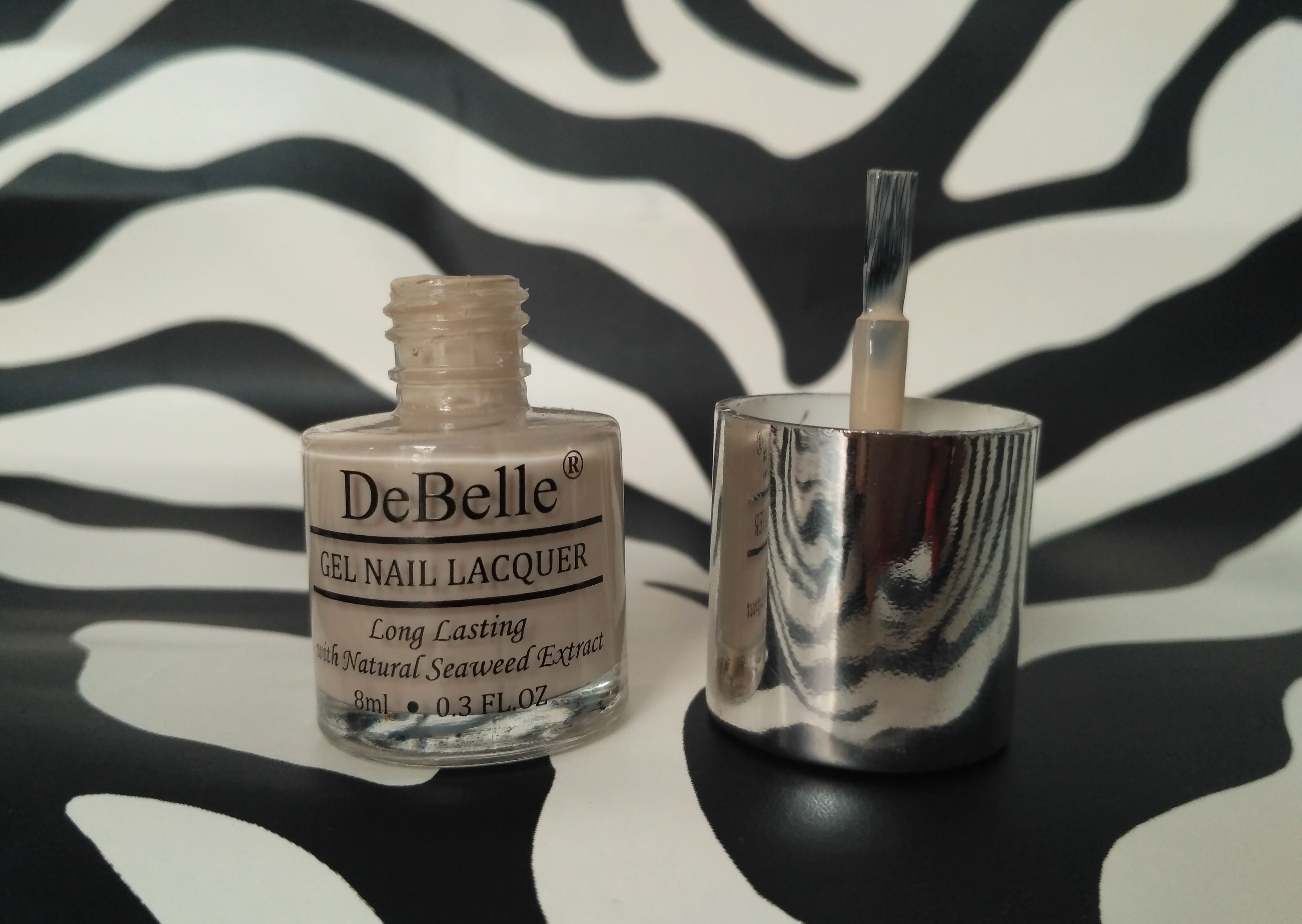 My new favorite shade ever! Natural Blush is a classy nude white shade that instantly adds a glam factor to my nails. It has a light consistency and spreads smoothly on nails. It has a brush which is bit wide and aids quick application but then the small corners are just too hard to reach. I need two swipes to get the full-color intensity. This shade is apt for daily wear and is made for every skin tone!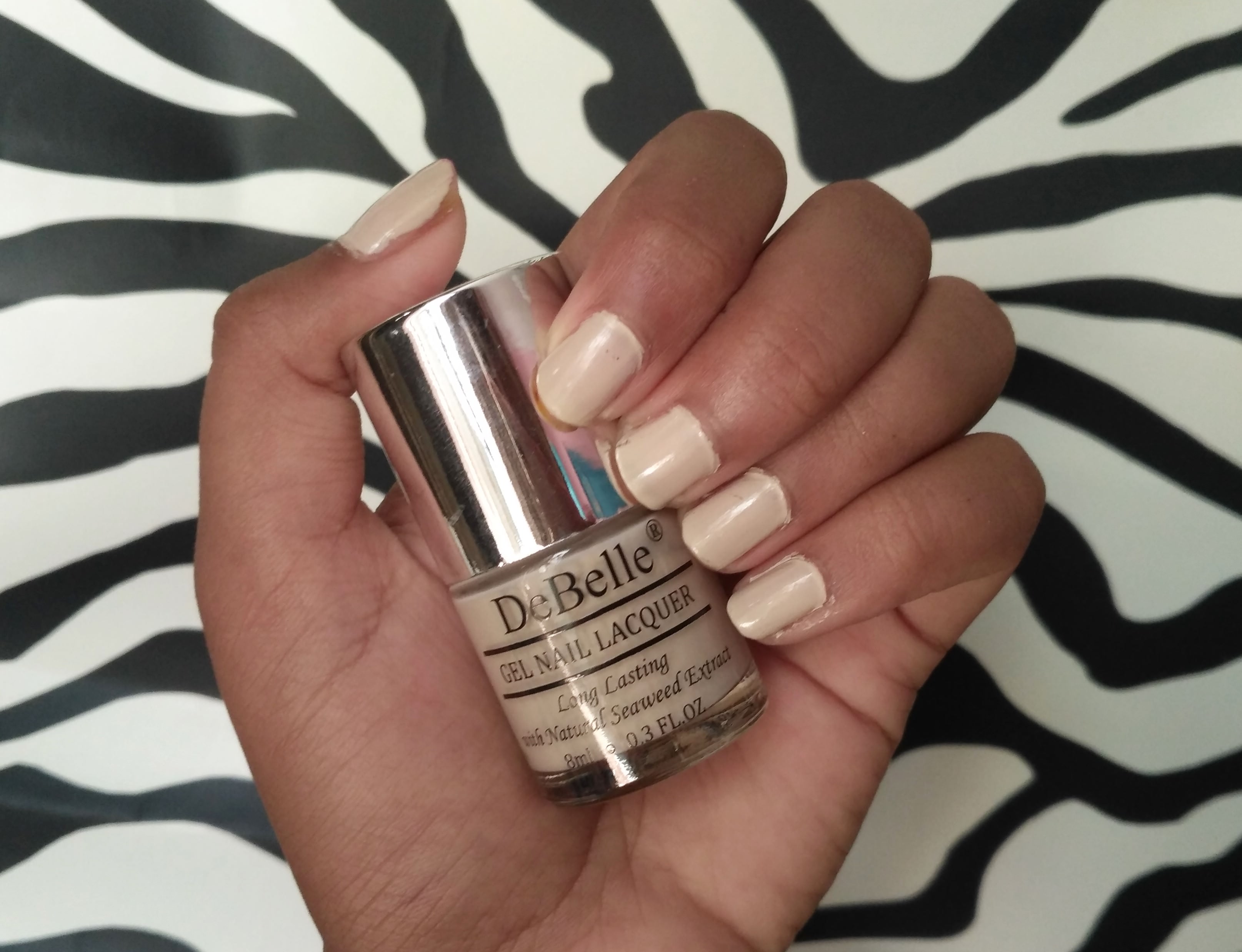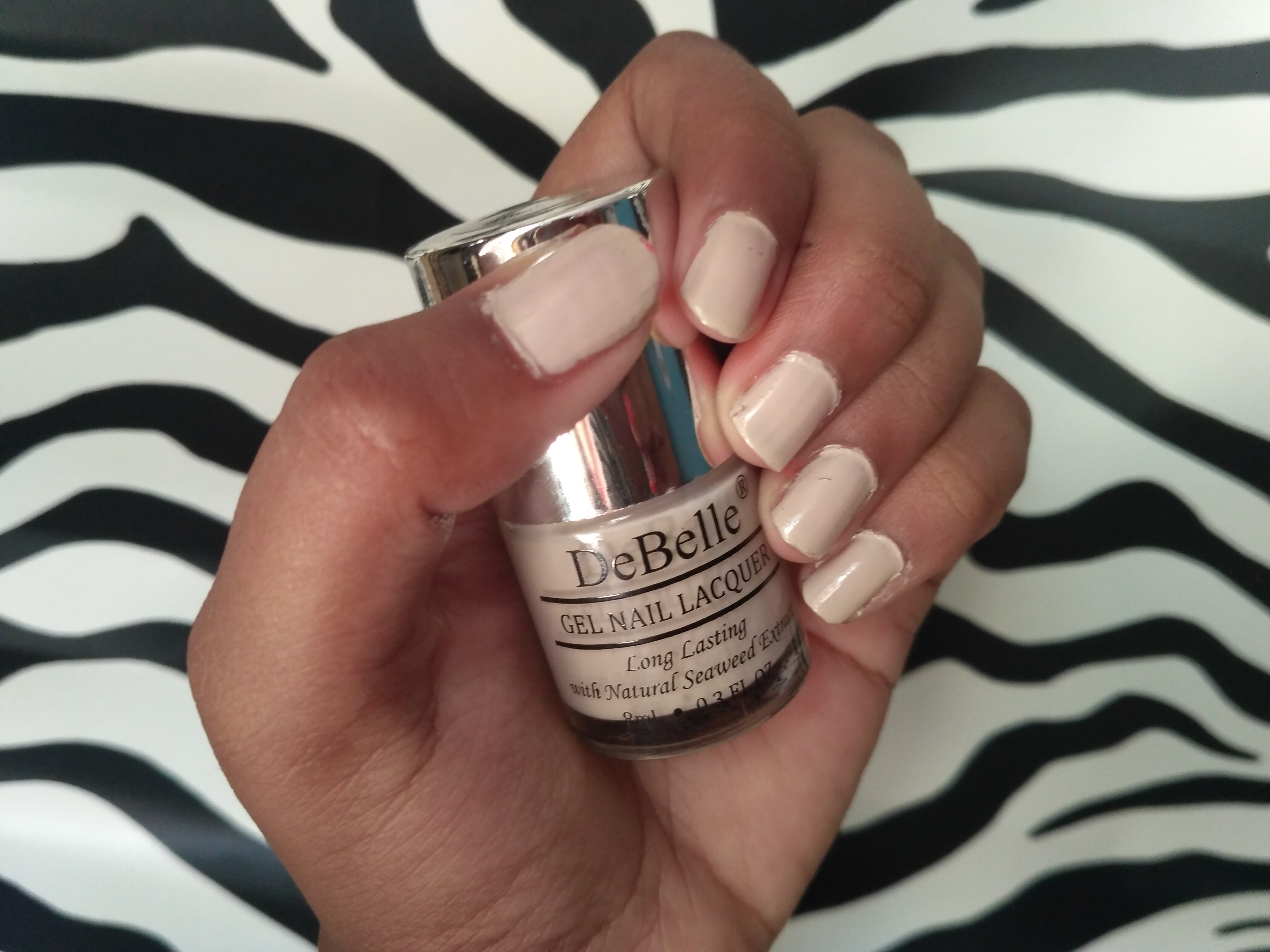 DeBelle Gel Nail Lacquer Bebe Kiss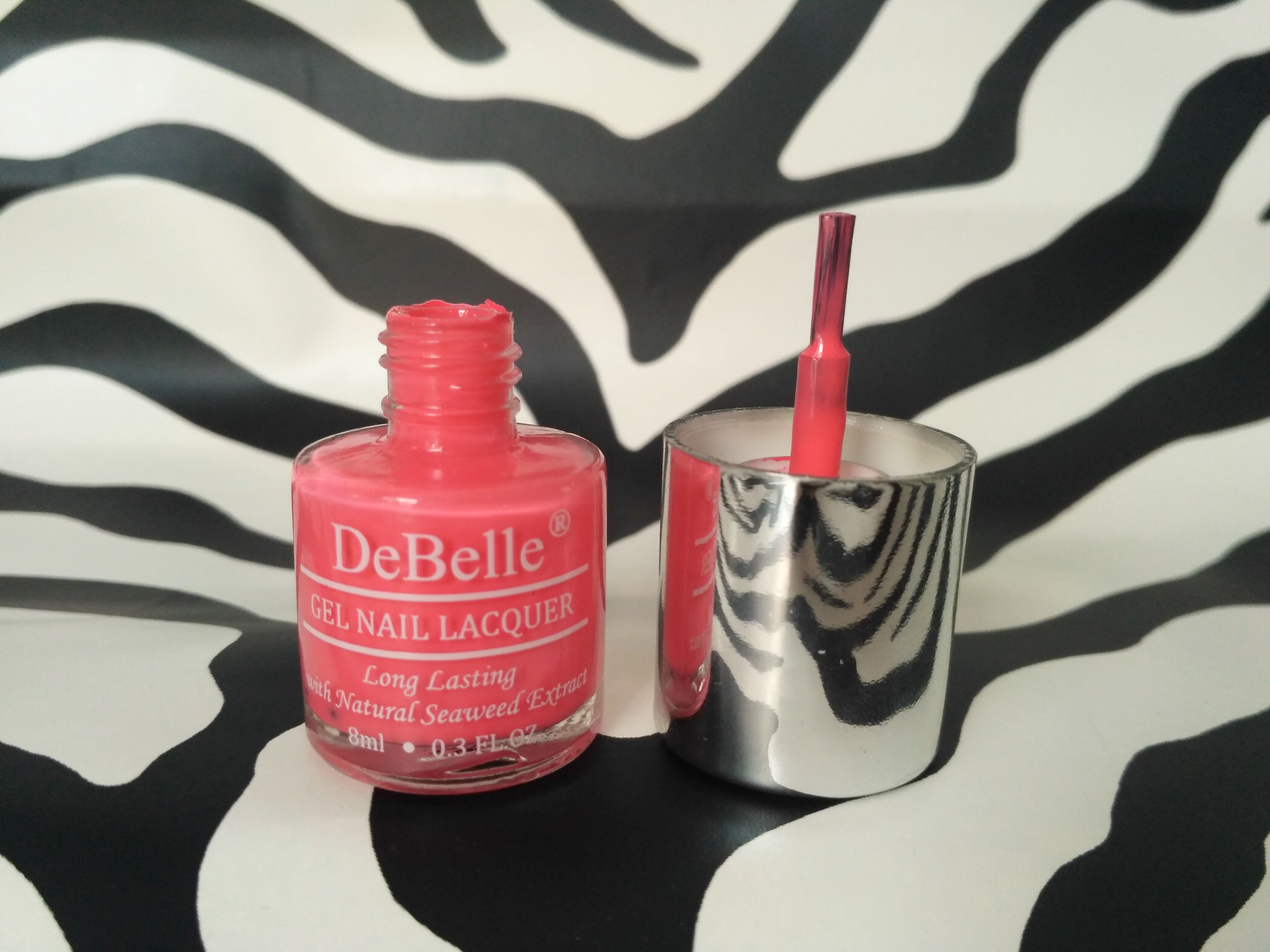 This shade reminds me of Barbie because it's literally a Barbie pink shade. It looks too cute and the coverage is opaque in one swipe. However, I apply 2 coats to seal in the color. The brush applicator comes with this one is thinner than Natural Blush but the nail paint's consistency is quite thick.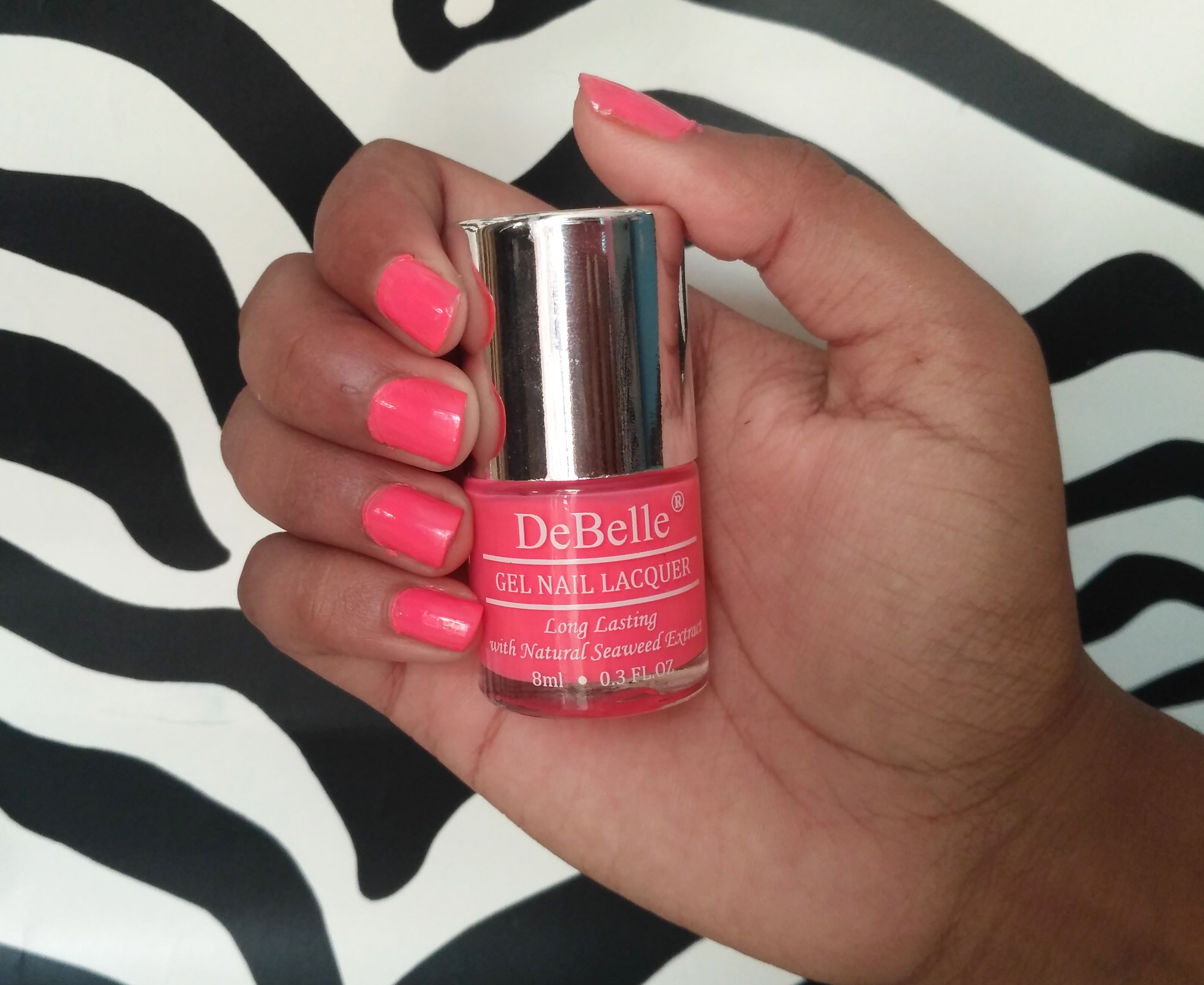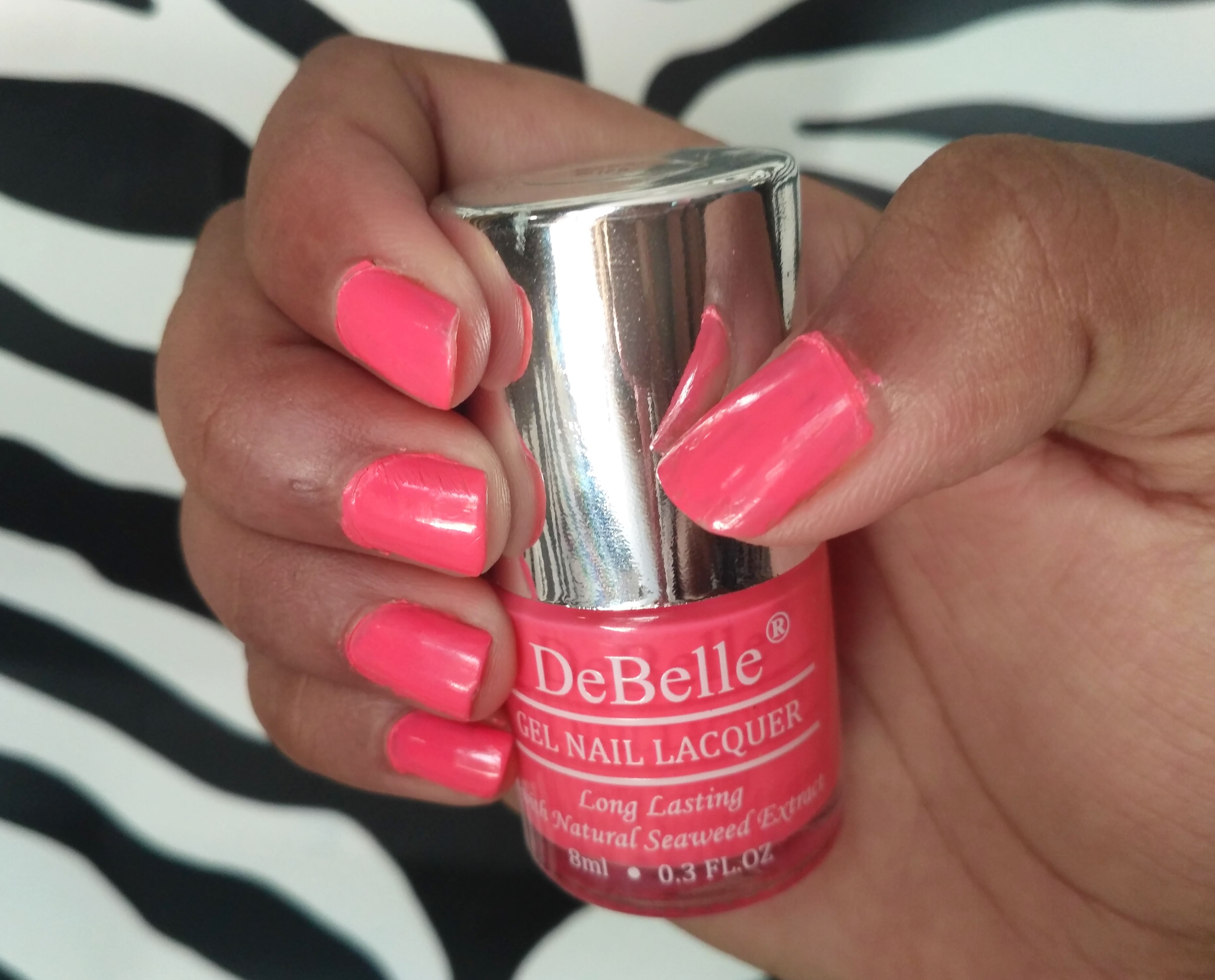 Final Word: These nail lacquers are adorable and the quality is top-notch. They dry within a minute. They impart a glossy look to the nails and the gel texture is different than any other finish. Both the shades I used were cute and will most probably flatter all skin tones. They don't chip for at least 4-5 days but a small scratch can remove the patches of nail paint easily. 
Rating:⭐⭐⭐⭐
Have you used DeBelle Gel Lacquer? What kind of finish do you prefer most in your nail paints?
*PR Sample