When it comes to achieving a perfect pout, many of us want to avoid going down the route of fillers and opt for a more natural solution.
Whether it's skincare, cosmetic surgery, or LEDs, the beauty industry is all in! If you haven't tried LED masks yet, now's the time.
CurrentBody Skin LED Lip Perfector is an innovative device that aims to restore and enhance the lips without needles or surgery.
Like many of CurrentBody's products, it harnesses the power of light therapy to provide users with a gentle but powerful solution.
So, what's all the fuss about? Discover in our review.
What's The CurrentBody Skin LED Lip Perfector?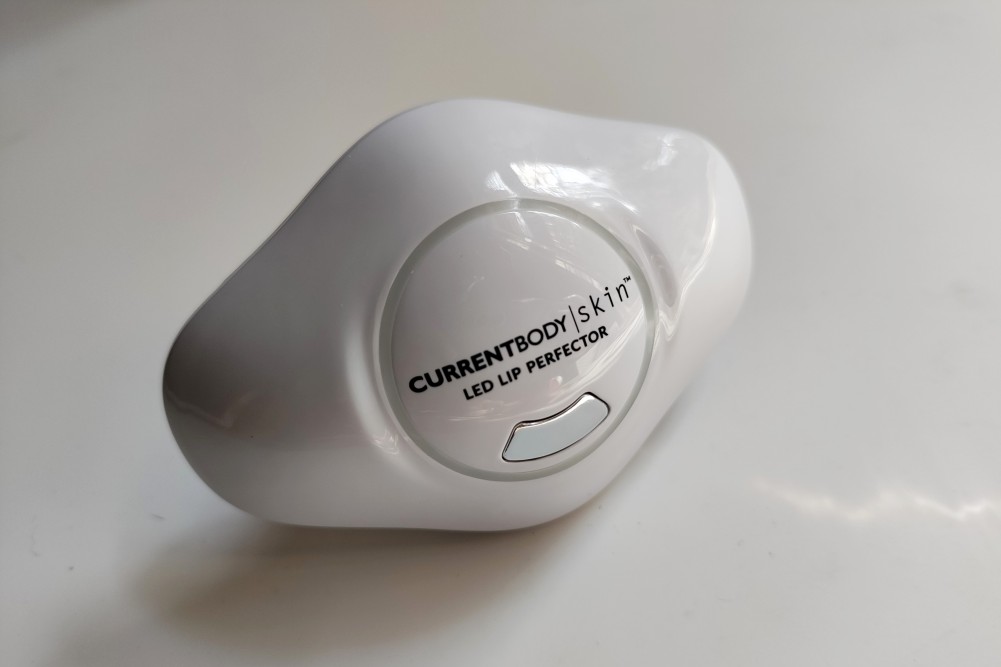 CurrentBody is a brand that is one of the table toppers in the beauty device realm and accounts for Gal Gadot, Victoria Beckham and Renee Zellweger, etc., in its fan list.
They're known to produce power ranger-looking, super-effective LED masks wrapped with convenient shapes and innovative designs. For this reason, I was more than intrigued when I learned that CurrentBody is releasing its one-of-a-kind lip therapy device.
Face, neck, and hand skin benefit a lot from LED technology. But no one has thought much about creating a beauty device for the lips except for keeping them hydrated, moisturized, and healthy until now.
Launched as one of the world's first lip perfectors, the CurrentBody Skin lip perfector is known to rejuvenate the lips by removing fine lines, wrinkles, and surrounding areas, including smile lines.
The features
56 LED lights wearable on the lips for anti-aging- Deep Red 660nm, red 633 nm, Amber and Infrared light, and 602nm and 85nm, respectively.
Softens smile lines, marionette, and feather lines and treats fading and thinning lips.
The LED lights at 4 different wavelengths are effective with or without lip fillers.
Results can be seen within 8 weeks with just 3 minutes of usage.
Does not produce any heat or pain and uses silicone that is safe to be used on the body.
Price
$186 (Use code BEAUTYHOLIC for 20% off)
How does it work?
As we age, our lips become more susceptible to damage, just like any other part of the body. However, the CurrentBody LED devices are meant to combat this damage.
This beauty tool for the face is marketed as one of the best anti-ageing devices available. With just three minutes of treatment, it penetrates the skin on your lips and stimulates collagen production.
But how does this at-home anti-aging device work on your lips and help you achieve fuller lips with fewer lines? Well, the LED lights emitted from the device enhance your collagen production, reducing fine lines and evening tone and texture.
When used consistently, this LED light therapy mask works well for women struggling with eczema around the mouth or with mouth lines. While traditional LED devices can still benefit your lips, this new device targets specific areas for better results.
What's included?
The CurrentBody Skin LED Lip Perfector has 4 wavelengths of LED, known to improve collagen production if you use it for 3 minutes per day. The lights break down nitrous oxide, which causes aging of the lips and creates adenosine phosphate required for cell renewal. Apart from the lights, here's what is included in the box: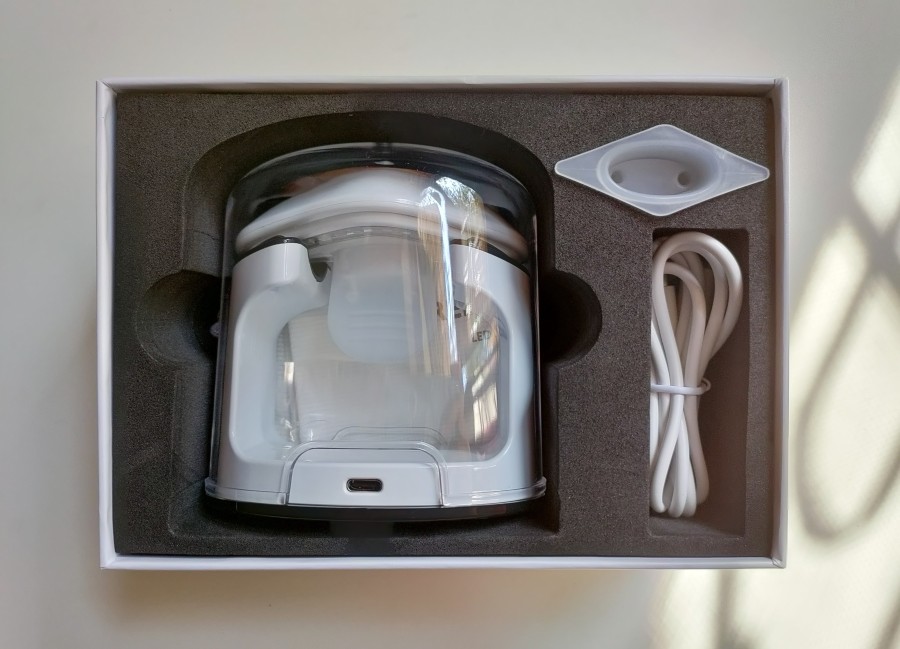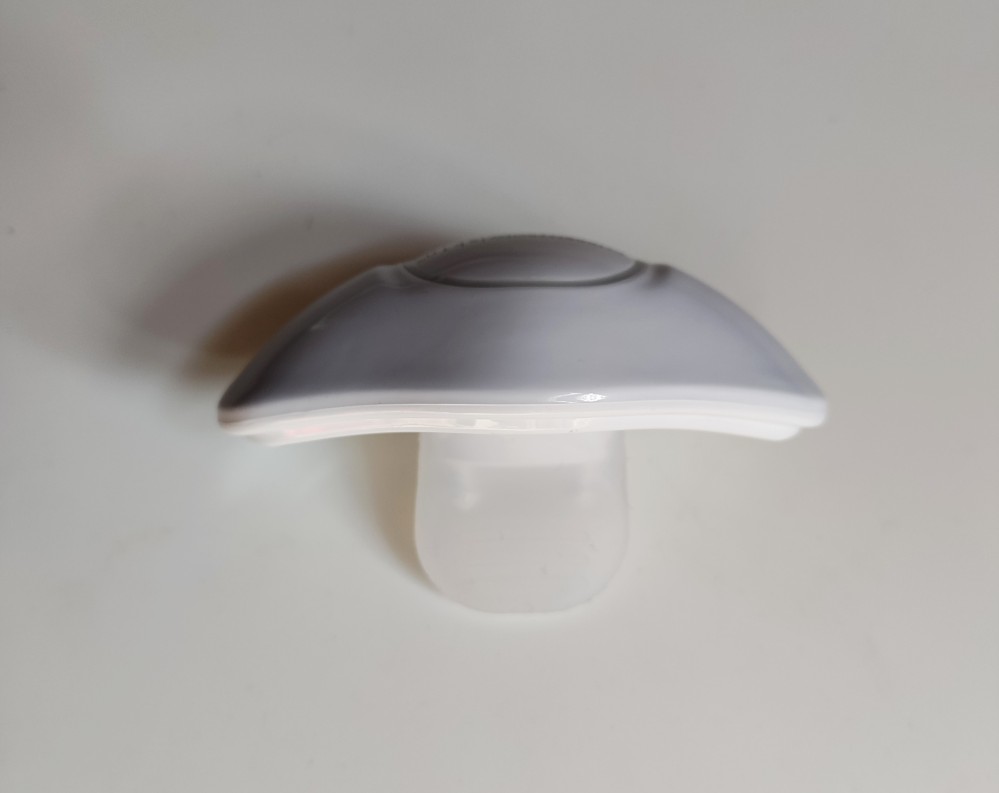 The CurrentBody Skin LED Lip Perfector
USB charging cord and a charging base
User manual
Storage bag
How To Use It
If you have lip injectables, then the CurrentBody skin-led lip perfector enhances their benefits immediately and provides evened-out lips tone and long-term anti-aging benefits over time.
Here's how you use it:
Scrub your lips to remove any lip product, oil, or makeup debris that can block the LED light.
Put the silicone end of the device in your mouth and turn it on.
The device will automatically turn off after 3 minutes of usage.
After the treatment, follow up with your favorite lip balm.
Wipe the device with a damp cloth and charge it for the next day.
This ritual can be a part of your daily skincare, and in just 8 weeks, you can see full results with reduced fine lines and wrinkles and brighter and youthful lips.
My Experience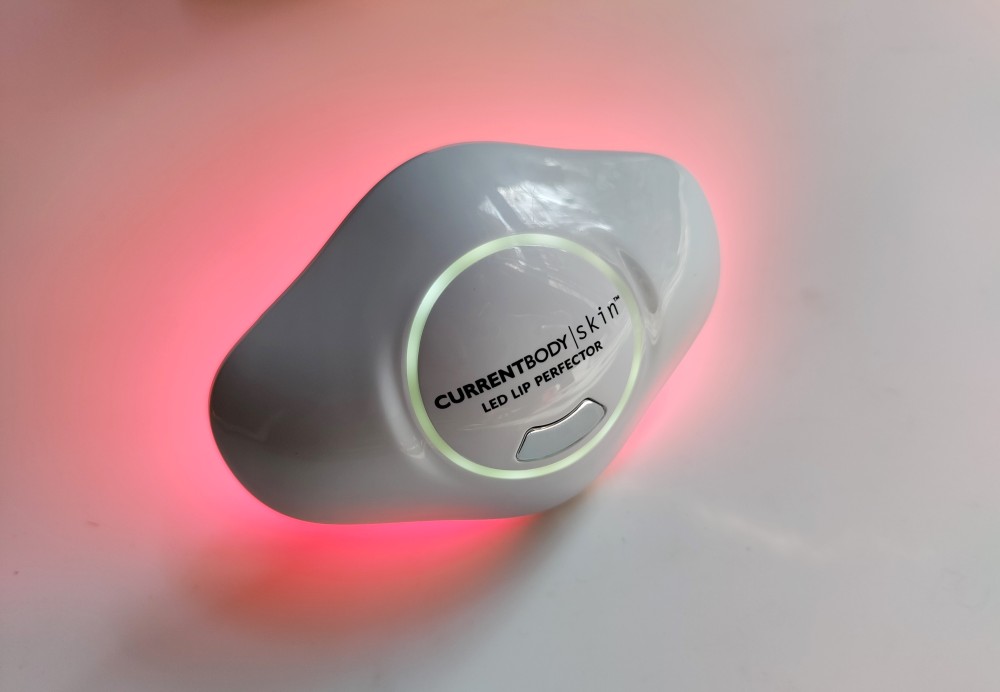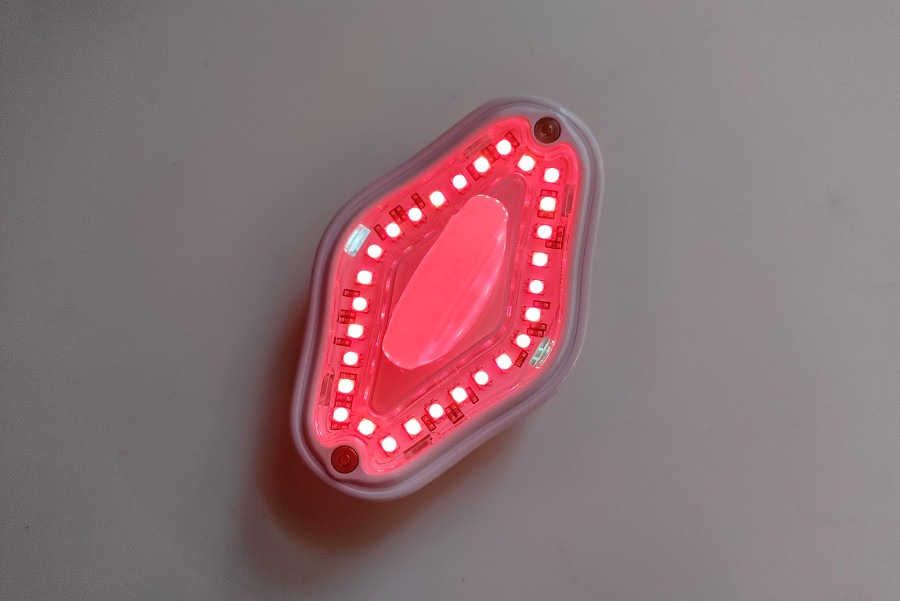 If you are new to this lip-perfector game, you might be skeptical initially. However, LED light therapy can make a huge difference in your skin tone, fine lines, acne, and overall appearance, depending on your product.
The CurrentBody Skin LED Lip Perfector claims to target lip fullness, tone, lines, and nasolabial folds. By using it for just 3 minutes a day, you can boost your natural collagen and make your lips look plump and younger.
Having used CurrentBody's LED face mask and seen great results, this lip device excited me as well.
I started my lip perfector journey when the product dropped in the market. The promise of fuller, even-toned lips intrigued me even though I didn't have lines or wrinkles.
This was my starting point, and I followed it religiously for almost 7 weeks. While it might look a bit complicated and technical, this device is actually quite easy to use.
Ensure your lips are clean and dry and insert the device into your mouth. I have to admit, it's weird. However, it is pretty doable.
Once you are all set, you need to press the button at the front, and the red light will appear. Hold the device steady for 3 minutes, and it will shut off automatically. Following the treatment, hydrate your lips with lip balm.
As with any skincare routine, this device takes time to show results. The key is consistency. Is there a noticeable difference between then and now? Hell, yeah! I noticed a difference in fine lines and a more even tone to my lips. Obviously, I have another week to wait to see the final results, but for now, this works.
The Benefits of Using This Lip Therapy Device
LEDs are a painless alternative to lip fillers owing to their several benefits:
Get natural fuller lips in just 3 minutes
Stimulates the production of essential hormones
Boosts blood circulation
Reduces the appearance of fine lines, wrinkles, and smile lines.
Provides youthful-looking lips
Naturally voluminous lips without lip fillers
Are There Any Side Effects of Using This CurrentBody LED Lip Perfector?
This LED Lip Perfector turns off automatically after 3 minutes, so it doesn't have any side effects. Moreover, once your treatment is over, the power will be cut off immediately, so you won't overdo it. Nevertheless, if you feel irritation or discomfort after the first use, talk to your skin specialist.
How Often Should You Use It?
Your daily skincare ritual should include the CurrentBody lip perfector. To see results, you have to use it every day. 8 weeks is the minimum time it takes to show full results. So, you need to use the LED device consistently and wait patiently for results.
The bottom line
After carefully testing the CurrentBody Skin LED Lip Perfector, I can confidently say it is an effective and exciting way to rejuvenate aging lips. After just one use, you will see plumper lips. Moreover, the device is easy to use and convenient for use at home and away. Overall, we are pleased with the CurrentBody Skin LED Lip Perfector and highly recommend it to anyone looking for a non-invasive way to reduce fine lines and wrinkles on your lips, this device is definitely worth a try.