To keep our skin healthy and lively, we follow a specific routine, i.e., CTM. CTM routine is basically a skincare regime that involves Cleansing, Toning, and Moisturizing. If you follow it regularly, you can achieve healthy and supple skin.
Many face cleansers, toners, and moisturizers are available in the market, and there are too many to choose from. They are also loaded with chemicals that make our skin instantly radiant but for a short time. We don't have any option but to buy them.
But what if I say that you can carry your cleansing, toning, and moisturizing routine with natural household products, and you don't have to spend a single penny for it? Yes, you can!
Natural ingredients are way more effective and long-lasting than chemical-loaded products, but you need to have patience for them. So, today I'll tell you some great alternatives for the CTM routine that are 100% natural and beneficial for your skin. Say goodbye to chemicals and say yes to naturals!
CTM (Cleansing Toning Moisturizing) Routine with Natural Ingredients
Cleansing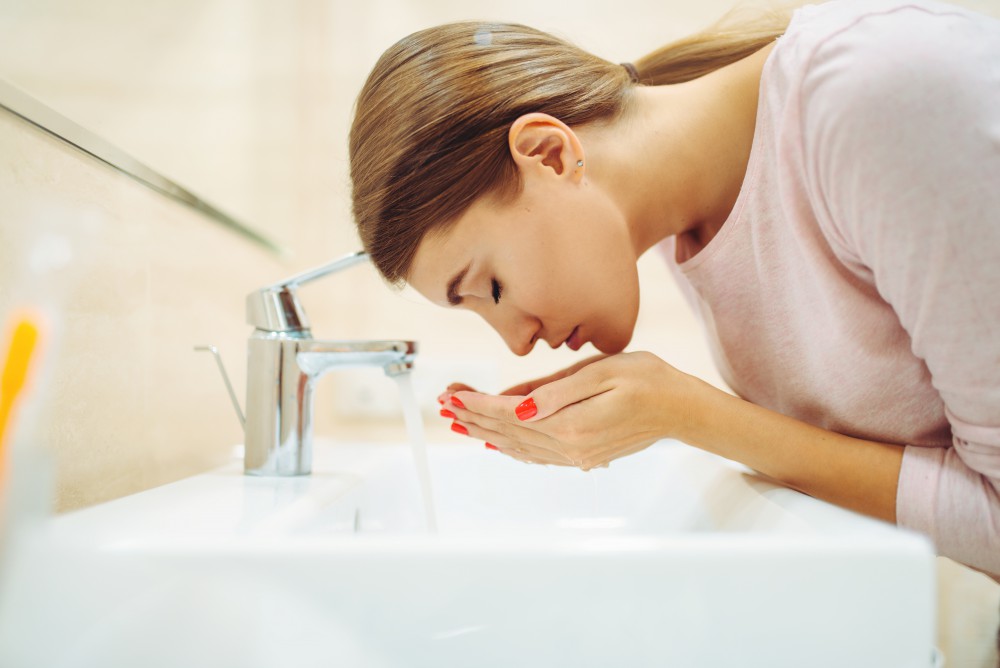 For Oily and Combination Skin
Take a tablespoon of fuller's earth, mix it with plain water or rose water, and apply it to your face. Massage in circular and upward motions and rinse.
Use buttermilk for it cleanses and exfoliates the skin deeply. It's strong, so dry and sensitive skin should avoid it.
Gram flour (besan) with a pinch of turmeric and plain water brightens up the face.
Cut a fresh aloe vera leaf and scoop out its gel and apply it to the face. Gently massage and then wash off. It cools down the skin.
For Dry Skin
Cleanse with raw milk and honey mixture and gently massage your face. Leave for 5 minutes, then rinse. Raw milk will clean the skin, and honey will moisturize.
Mix gram flour (besan) with milk and gently massage all over the face. Let it sit 5-10 minutes and rinse.
Cleansing your face with yogurt kills the bacteria as it contains lactic acid, which is good for the skin.
Take three tablespoons of rose water, half tablespoon of glycerine, and honey. Mix all these and enjoy a nice-smelling and natural face wash.
For Sensitive skin
Take one cup of chopped basil leaves. Meanwhile, boil one and a half cup of water and put the leaves inside after switching off the flame. Put the strained liquid into a sanitized container and use it daily for washing the face.
Cut three to four pieces of red or green grape, removing the seeds. Gently massage the fleshy part on your face and neck. Rinse with normal water and pat the face dry.
Take two tablespoons of apple cider vinegar with one tablespoon of warm water and a drop of castile soap.
Mix one tablespoon of honey with three tablespoons of raw extra virgin coconut oil and 1 tablespoon of baking soda. Stir them together, and your cleanser for sensitive skin is ready!
Toning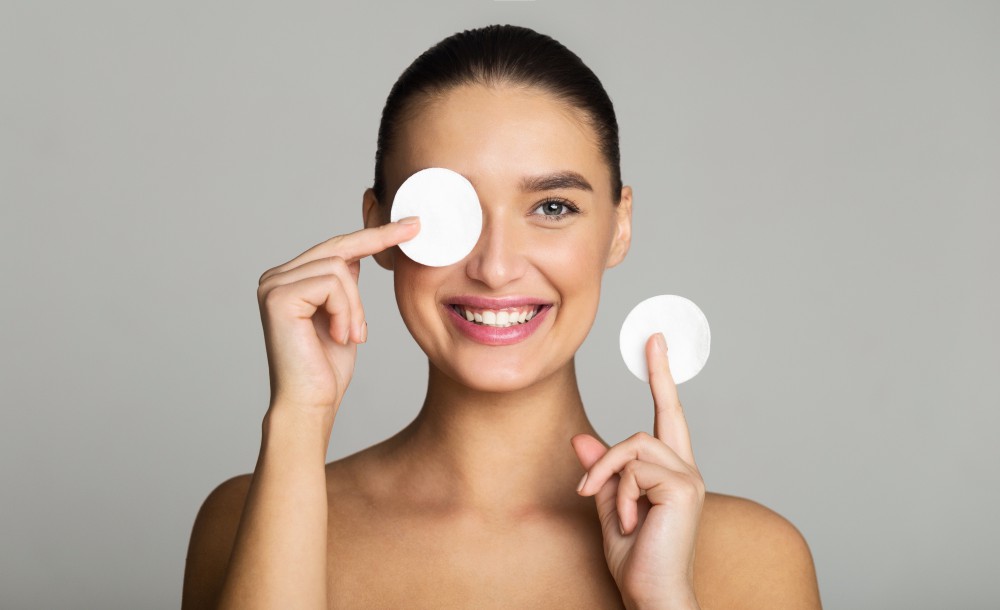 After cleansing, toning is an essential part of the process. Toner maintains the pH level of the skin and also removes impurities and residue left by the cleanser. Below are the natural alternatives for a toner:
For Oily and Combination Skin
Take a green tea bag and dip it in a hot cup of water. Allow it to cool and dip a cotton ball and apply to your face as a toner.
Take a cucumber, peel it, and grate it. Boil it for 5 minutes in low flame. Blend it and strain it. Store in the refrigerator for extra coolness.
Mix 3 teaspoons of tomato juice with one teaspoon of raw honey, and there you go – a moisturizing toner.
Mix lemon juice with water in equal parts and apply it with a cotton swab. Wash face with cold water after 10 minutes. Not suitable for problematic and acne-prone skin.
For Dry Skin
Take fresh rose petals and boil with water. Strain and apply liberally all over the face.
Mix equal parts of vinegar and rose water and store it in a bottle.
Take one tablespoon of coconut water and one tablespoon of raw milk. Soak a cotton ball and apply it to your cleansed skin.
Mix some fresh mint leaves in water and boil them. Strain it and then use it with a cotton pad.
For Sensitive Skin
Apply pure aloe vera juice with a cotton ball post washing your face.
Use chilled water as a toner.
Apple Cider Vinegar with equal parts of water makes a soothing toner.
Take some dried marigold petals and put them in boiling water. After a few minutes, strain it and put it in a bottle. Apply it all over the face. Marigold (also called calendula) helps in minimizing the scars and skin problems.
Note: Don't use the stored toner for more than four days.
Moisturizing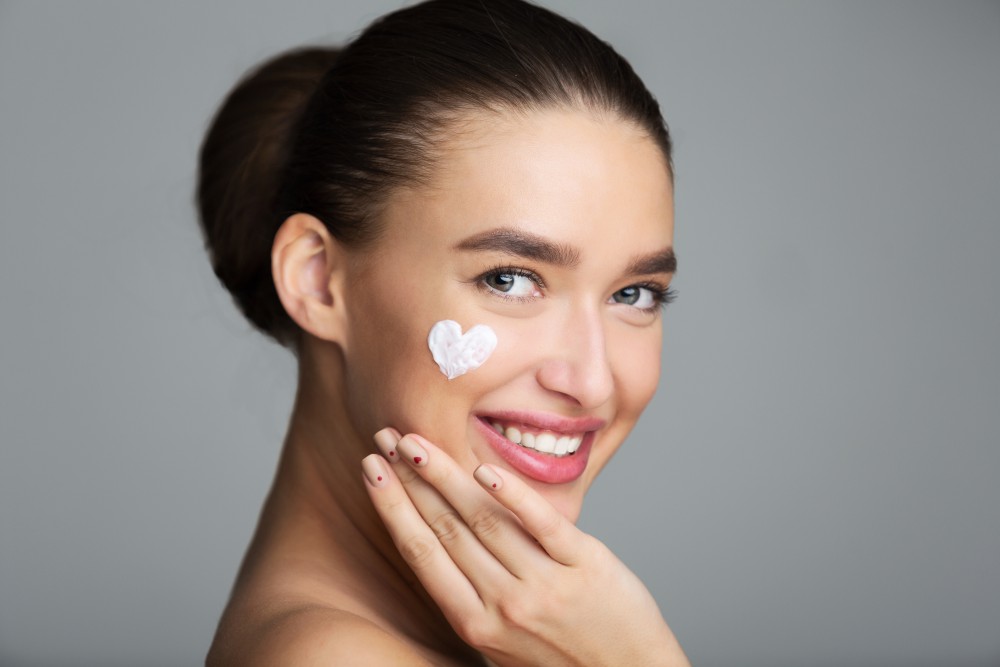 Now you know how you can make use of these natural homemade items for your CTM skincare regime.
For Oily and Combination Skin
Take one tablespoon of Jojoba oil and mix it with three drops of frankincense oil and lavender essential oil. Apply it anytime you want, but the best time is the nighttime so that you get rejuvenated skin by morning.
Take one-fourth cup of raw milk with three tablespoons of extra virgin olive oil and lime juice. Mix it well and apply it to your face and neck.
Massage 2-3 drops of rosehip oil (I use Teddie Organics Rosehip Oil) on cleansed face. It's best for combating inflammation and acne on oily skin.
As much as Argan is famous for hair, it can equally fair well on the skin too. Take two drops and lightly pat it into the skin until it absorbs.
For Dry Skin
Olive oil is a moisturizer for rough and dry skin. It repairs dry patches, stretch marks, and wrinkles.
Mix aloe vera gel (I use The Face Shop Aloe Vera Gel) with coconut oil and blend it. Use it as a daily moisturizer.
Sweet Almond oil is a boon for dry skin. It keeps the skin moisturized for an extended period.
Massage your face with fresh cream. Wash it off after massaging for at least 5 minutes.
For Sensitive Skin
Take two to three drops of hemp oil and pat it into your skin. It helps in reducing redness, inflammation, and dry patches.
Take a pea-sized mango butter and warm it up by rubbing your palms together. Apply it lightly on your face and neck.
Dip your washcloth in lukewarm milk and apply it to your face.
Mix one tablespoon of Vitamin E oil with six drops of rose oil and three tablespoons of aloe vera juice. This natural moisturizer works as a natural skin detox.
So, these were some all-natural ingredients to incorporate into your CTM routine, and bid goodbye to pesky chemicals!