Hair extensions are pretty popular right now due to their versatility, convenience, and ability to instantly add length and volume to your hair.
Clip-in hair extensions are a wonderful option for those looking for a more temporary, non-permanent solution for achieving beautiful, voluminous hair.
If you're considering clip-in hair extensions, it's important to know what you're getting into.
In this post, we'll cover everything you need to know about clip-in hair extensions, from the different types available, to how to choose the right type and how to care for them.
We'll also provide tips and tricks to help you get the most out of your clip-in hair extensions so you can rock beautiful hair every day.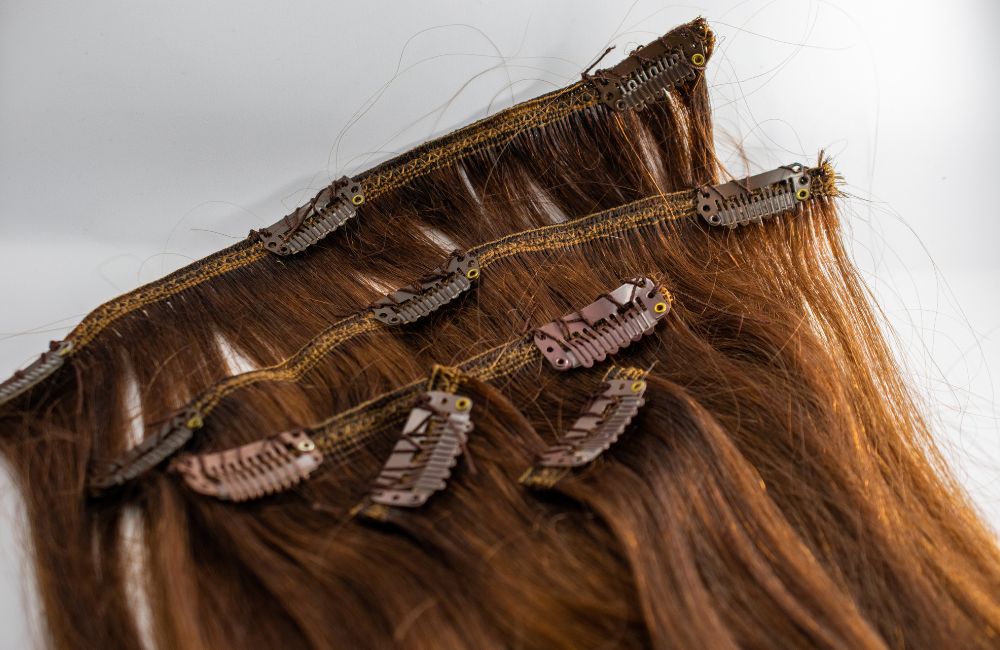 The Different Types
Clip-ins come in three main types today: synthetic, heat-resistant synthetic, and human hair.
Synthetic clip-in extensions are the least expensive option, but they are not very durable, and you can't style them with heat.
Heat-resistant synthetic clip-ins offer greater versatility, as you can style them with some heat tools. However, they are still not as durable as human hair clip-ins, which are the most expensive option, but they are also the most natural-looking.
Human hair clip-ins can be styled and colored just like your own hair, letting you create any look you want.
How to Choose the Right Clip-in Extensions for You?
When choosing clip in hair extensions, you will have to consider the hair type, length, and texture of your strands.
First, consider the type of hair you have, as different types of extensions will work better with certain hair types. It's also important to consider your natural hair color and match it to the closest available color of extensions.
Next, consider the length and thickness of the extensions you want.
Finally, read reviews and buy from a reputable seller to ensure you get quality extensions.
A little research and the right product can help you find the best clip-in extensions.
How to Apply Clip-in Hair Extensions
Applying clip-in hair extensions is a quick and easy process, but it's important to take your time and be mindful to ensure that your extensions look natural and blend in with your existing hair. Here's a step-by-step guide to applying clip-in hair extensions:
Start with freshly washed and dried hair.
Divide your hair into sections and clip each section up.
Open the clips on your extensions and attach them to each section of hair.
Style your hair as desired.
Gently comb through your hair to blend the extensions into your natural hair.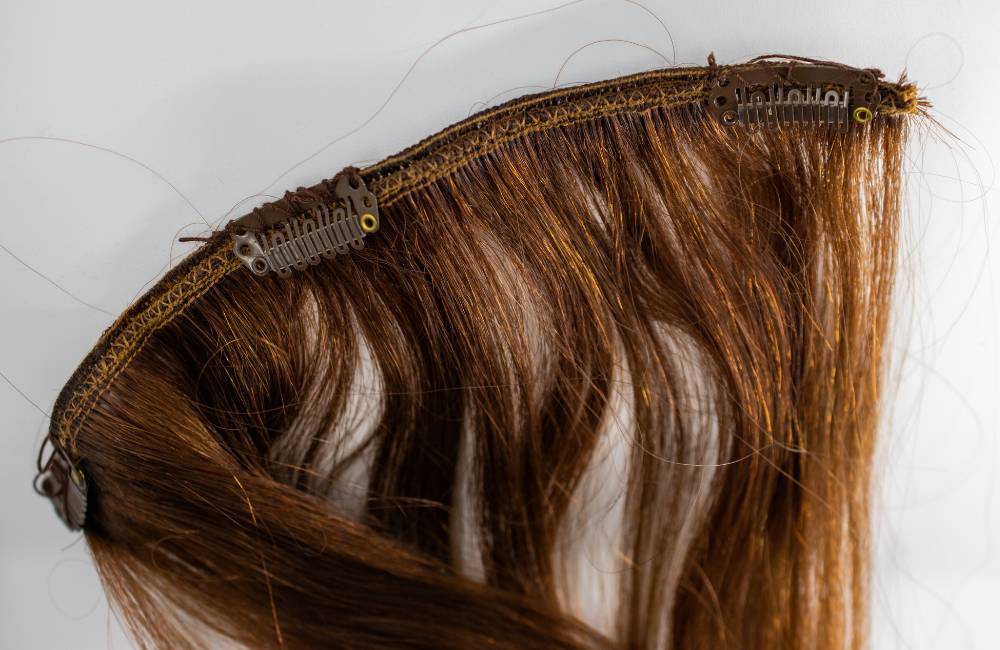 How to Style Your Hair with Clip-in Extensions
Once all of your clip-in extensions are in place, it's time to style your hair. Use a brush or comb to blend the extensions with your natural hair and create a seamless look.
Some like to keep their hair loose and simple, while others prefer to create a more glamorous look.
One method is to style your hair as you normally would and then add a little more volume by using a round brush or a flat iron to smooth out the edges. If you have a lot of volume already, try a blow dryer to smooth out the ends and achieve a more polished look.
If you want to go for a more dramatic look, you can use a curling iron or a flat iron to curl the ends.
You can also add waves or curls to make the extensions look more natural.
Finish by adding hairspray or a styling product to keep everything in place.
Bottom line
You can instantly change your look with clip-in hair extensions without compromising your hair's health. With the right maintenance and care, you'll have a gorgeous, full head of hair for months. Clip-in hair extensions come in all kinds of textures, lengths, and colors, so you're sure to find one that matches your own hair. Let clip-in hair extensions give you a new look today.