In this article, we will help you choose the best Korean cleansing oil and our list of best cleansing oils that will fit all budgets.
The first and foremost step of any beauty routine is cleansing. You would want to take any excess makeup, dirt, and grime off your face before preparing it for future steps.
Koreans are the ones who popularized the step of double cleansing. It means that first, they use an oil-based cleanser to remove the oil, makeup, and dirt from their face. Then they go in with a foam-based cleanser to get that squeaky clean look.
We all look for the best options for cleansing oil since it has to suit our unique skin type.
What Is Cleansing Oil?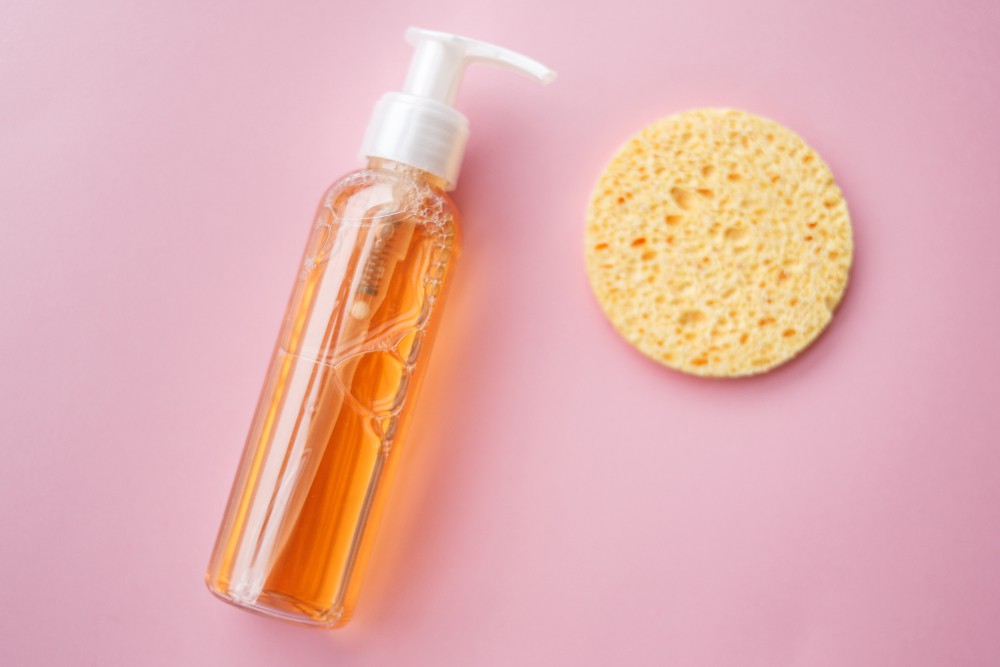 Korean cleansing oil is used to remove makeup, oil, and all the leftover debris on your skin. These are a good option and a suitable replacement for traditional makeup removers. It breaks the oil and makeup on your face quite effectively and efficiently, leaving you all prepared for the next steps.
It is oil soluble, and hence it can remove the oil from your face without excessively drying your face. They are not like the traditional foam or gel-based cleansers, which are water-soluble.
Korean cleansing oil is specially formulated with active ingredients targeting specific skin concerns. They can be effectively used by all skin types combating dullness, dryness, and acne.
Korean oil cleanser is usually a cocktail of essential oils and vitamins which help to improve skin conditions and produce the desired effect. Whether or not they impact skin concern is not yet known for sure, but they remove even the toughest of your makeup for sure.
How Do Cleansing Oils Work?
Since Korean cleansing oil is formulated with essential oils, it effectively cleanses your skin without making it too dry. These oils moisturize your skin, and they contain solvents that dissolve similar substances on your skin.
Korean oil cleanser is oil soluble, which means that it can dissolve excess oil and sebum on your face making it completely clean. It is lipophilic, which means it is easily attracted to the oil and sebum on your skin and the oil substances in your makeup.
It is the reason why they can effectively clean your skin and also moisturize it. These cleansing oils balance the sebum production and cleanse impurities by unclogging the pores.
Why Should You Choose A Korean Cleansing Oil?
From fighting against the sun to combat dust and pollution to protecting itself against the harm of free radicals, your skin goes through a lot. In such a case, the last thing you would want to do is disrupt your skin's natural balance and cause more physical damage by using harsh cleansers. This is where Korean cleansing oil comes in. These cleansers effectively cleanse your skin without disturbing or irritating it.
It dissolves the oils and sebum from your face and gives you a very hydrating and moisturizing effect. If you wonder why Koreans have such flawless skin, you will be surprised to know that oil cleansers are their secret.
Korean oil cleanser gently removes dirt and debris trapped in your skin and eliminates all the dead skin build-up and bacteria, thereby replenishing new and vibrant skin.
Most people with oily skin feel that using oils can cause more problems; it is wrong. Using harsh cleansers on your face can strip away the natural oils, which leads your skin to produce more oil, which inevitably leads to acne and breakouts. Korean oil cleanser restores your skin's natural balance by maintaining the balance between your natural oils and the pH level of your skin.
These cleansing oils are mostly suited for people with acne-prone and sensitive skin, but there are many oils formulated for other skin types. So if you have never tried out cleansers, use them to get naturally beautiful, happy, and healthy skin.
Best Korean Oil Cleansers We Love!
Readers like you help keep The Beautyholic running. When you buy through links on our blog, as an Amazon Associate, we earn from qualifying purchases at no extra cost to you.
The Face Shop Rice Water Cleansing Oil for Normal to Dry Skin
Rice water is an age-old trick that Asians used to apply to stay young and beautiful. It is a traditional beauty recipe that is known to have anti-aging goodness as well. The Face Shop Rice Water is a natural cleanser that is suitable for dry to oily skin types.
It contains the goodness of fermented rice water and Vitamin A, B, and E. This oil cleanser also contains Jojoba and Moringa essential oils that purify the skin. Soapwort acts as a natural cleanser for people with sensitive skin.
According to the reviews:
This oil cleanser can be used as a replacement for their traditional makeup remover as it very gently breaks down oil and makeup from their faces.
It turns into a milky foam when emulsified with water. The brightening properties in this cleanser are evident even though it is temporary.
It is one of the best cleansing oils due to the product's popularity and effectiveness.
It leaves their skin healthy and glowing.
This oil cleanser removes even the toughest of makeup without any irritation.
People with dry skin claim that this is a great cleanser for them as it cleanses their face without drying it too much and leaving it hydrated. It is paraben and SLS-free and is excellent for people who want moisturizing and bright skin.
Wondering Seoul No.35 Camellia Cleansing Oil for Dry/Mature/Sensitive Skin
This cleansing oil is a unique blend of Camellia oil with olive oil and other botanical oils such as coconut oil and Bergamot.
It is a jam-packed formula of vitamins A, B, and E and contains amino acids and polypeptides, which gently dissolve all makeup and impurities, thereby leaving your skin fresh.
According to the reviews:
According to the reviews, this cleansing oil is pretty lightweight, and it gently yet effectively melts away makeup.
It has a clear gel-like texture that spreads on the face quite quickly, melting away even the waxiest sunscreen.
It is cruelty-free and vegan, which makes this product a must-try.
This oil cleanser does not overly dry the skin but leaves it soft and nourished. They also claim that it is a great product for sensitive skin as it is free of parabens, SLS, and fragrance.
It is a non-greasy formula, which is again a plus.
People with mature skin claims that it has anti-aging properties and leaves your skin super hydrated and moisturized.
Nature Republic Forest Garden Cleansing Oil for Normal and Sensitive Skin
This cleansing oil is formulated with Chamomile extract, Jojoba oil, and Jeju sparkling water, which is meant to remove every speck of dirt and impurities from your face.
Chamomile extract is anti-inflammatory, anti-bacterial, and hypoallergenic, which neutralizes skin irritation. Also, it protects sensitive skin from environmental damage.
Jojoba oil gently removes makeup without making your skin too dry or tight.
According to the reviews:
This is a great cleansing oil for removing their makeup. It removes even a full face of waterproof makeup without any hassle and tugging of their skin.
It is, again, the best Korean cleansing oil because the packaging is made up of environment-friendly materials. However, this product has a smell that is similar to coconut oil.
The packaging is quite convenient, and the formula is non-greasy, which gives a cooling sensation to their face after use.
The consistency is super lightweight and turns milky when emulsified with water.
It very effectively removes makeup, dirt, and grime and also unclogs pores without having to be too harsh on the skin.
You'll feel your skin soft, supple, and clean after the use of this cleanser.
The only downside, however, is that it does not work so well for matte liquid lipsticks. Other than that, it is a great cleanser, and it can penetrate deep and calm and soothe sensitive and acne-prone skin.
Hada Labo Gokujun Cleansing Oil for Sensitive Skin
This oil cleanser is best for sensitive skin types. It contains natural olive oil, which effectively dissolves makeup, dirt, and excess sebum on your face.
Hada Labo Gokujun cleansing oil contains antioxidants and vitamins, which effectively kill bacteria, thereby preventing acne breakouts and also fights free radicals from damaging the skin. It further contains Hyaluronic Acid, a great emollient that provides deep hydration to you're kin, thereby locking the moisture in your skin.
According to the reviews:
This is the best Korean cleansing oil for dry skin because it is super hydrating. This product is mildly acidic, which is best suited to maintain the pH level of our skin.
Since this product is formulated with hyaluronic acid like any other Hadalabo product, it provides intense moisturization to the skin, efficiently dissolves waterproof makeup, and is anti-inflammatory.
The consistency is serum-like, and the cleanser itself is unscented and transparent. It turns milky when emulsified with water, and also the process of removing makeup requires a little bit of massaging and rubbing.
However, it is not drying due to the layer of moisture provide by hyaluronic acid. It is a great gentle and mild cleanser for everyday use.
Etude House Real Art Cleansing Oil for Normal and Dry Skin
A trendy Korean brand brings you a popular cleansing oil. It is a right blend concoction of coconut oil, grape seed oil, and apricot kernel oil.
It is suitable for normal to dry and dehydrated skin. However, this cleansing oil should not be used by people who are allergic to any of these oils.
This cleansing oil by Etude House claims to remove tough waterproof makeup, thereby leaving your skin fresh and also protecting the skin barrier by providing intense hydration.
According to the reviews:
It has a runny lightweight texture, according to the reviews. It is fragrant and has a citrusy smell to it. The scent itself is an indication that sensitive skin people should stay from it.
It emulsifies into a milky texture when coming in contact with water. This product has very little slip and requires a lot of massages and rubbing to remove waterproof makeup.
On the plus side, this is the best Korean cleansing oil as it effectively removes dirt and unclogs pores. It also does not cause any further breakout or irritate the skin.
All in all, it is a gentle cleanser for all those people who do not like to wear heavy or long-lasting makeup.
This cleanser is excellent but not perfect for removing eye makeup requires too much tugging, which can damage the tissues around your eye area.
Laneige Perfect Pore Cleansing Oil for Oily/Combination/Acne-Prone Skin
This Korean cleansing oil contains extra virgin coconut oil, which is great for dehydrated skin, with Mugwort extracts, great for people with acne-prone skin.
It is great for people with oily-combination skin and also for people with large pores. It is a super high-end product that cleans all the dirt and grime from your face, including makeup.
According to the reviews:
Reviews say that it does not have a thick or heavy texture, and also it glides on your skin like silk. It spreads quite quickly and removes waterproof makeup without intensive weighing or rubbing the skin.
Just a few gentle strokes are enough to get rid of even the toughest makeup on your face.
It has a fruity smell that is not overpowering. Ladies with acne-prone skin have also claimed that it is the best Korean cleansing oil as it is not irritating to the skin even when you have active pimples. It has antibacterial properties that prevent the skin from further breakouts, thereby calming and soothing the skin.
It removes all the makeup instantly. However, you might notice a tint still left on your face if you do not rub enough. Overall it is a great cleansing oil.
Kose Softy Mo Deep Clean Oil for Oily Skin
Kose Soft Mo is a super affordable cleansing oil that works best by dissolving grease and makeup, thereby keeping your skin clean, fresh, and refreshed.
It suits all skin types, and it deep cleanses your skin, thus cleaning your pores and reducing the problem of blackheads and whiteheads.
According to the reviews:
Reviews say that this product has a lightweight gel-like texture that speeds quickly and easily on your skin, hence dissolving your makeup.
It comes in decent packaging with a pump. It emulsifies with water and does not leave any residue or a greasy feeling after using this cleansing oil.
Kose Soft Mo Deep Cleansing oil makes it to this list of best Korean cleansing oil because it does not cause any active breakouts and cleans and unclogs the pores.
It is a great option for people with sensitive skin, and it is fragrant-free and is not harsh on the skin.
Klairs Gentle Black Deep Cleansing Oil for All Skin Types
Klairs is another Korean brand that is known to make some of the best skin care products. Its cleansing oil is also one of the best as it is formulated for deep cleansing.
It is made with black bean oil, which is known to calm and soothe the skin and control excess sebum. It also contains black sesame oil, an antioxidant, and black current oil rich in vitamins and minerals.
According to the reviews:
The reviews have a clear gel-like consistency, which is excellent even for sensitive skin.
It is hypoallergenic, and it gently removes makeup without irritating the skin.
Ladies with dry skin claim that it is a Holy Grail product as it leaves the skin hydrated and moisturized after use.
It has gentle exfoliating properties that improve and reduce blackheads and whiteheads appearance. They also say that they have experienced anti-aging properties, and this cleanser leaves their skin refreshed and rejuvenated.
It contains various minerals that boost cell presentation, therefore, making your skin firm and taut.
Skin Food Black Sugar Perfect Cleansing Oil for Normal to Dry Skin
Another super popular Korean brand brings you a cleanser loaded with black sugar, rice wine, vitamins, minerals, and other botanical oils.
It claims to give you a smooth and nourished complexion while removing all dirt, oil, and makeup from your face.
According to the reviews:
According to the reviews, the texture of this product is quite runny, and it has a smell of caramel cookies with a hint of lemon.
It is excellent for people with normal to dry skin as it gently removes makeup and maintains your skin's natural oils.
This cleanser cleans their pores deeply without leaving any residue and has successfully improved their skin texture.
However, it can be difficult to remove stubborn eye makeup as it requires a lot of rubbing and tugging.
Overall it is a nourishing cleanser that leaves your skin smooth, fresh, and supple.
Softy Mo Speedy Cleansing Oil for Acne-Prone Skin
Another Softy Mo cleanser is great for removing all the dirt, grime, and makeup off of your face.
It is entirely eco-friendly and affordable and claims to remove even the toughest of makeup from your face. As the name suggests, it quickly eliminates all the impurities, thereby leaving you with clean pores. It also removes any excess oil and sebum from your face effectively.
According to the reviews:
It has a gel-like consistency and is fragrant-free, making it quite durable for people with sensitive skin.
It emulsifies when added with water and turns milky. It washes off quite quickly and does not leave any residue after washing.
It is also beneficial for acne-prone skin as it prevents new breakouts, and some even say that they have seen a remarkable improvement in their cystic acne.
It is gentle on the skin and cleans it effectively without making it dry, irritated, greasy, or waxy.
Whamisa Organic Flower Cleansing Cream for Acne Prone and Sensitive Skin
Whamisa Organic Flower cleansing cream is the perfect blend of natural oils such as jojoba oil, olive oil, hazel seed oil, avocado oil, and much more.
It is suits all skin types, and it provides a fresh feeling to your face by gently removing dirt, oil, and makeup. It also claims to cleanse the pores and preventing breakouts.
According to the reviews:
According to its reviews, it is neither too oily nor too watery. It has a perfect slip that glides in your skin quite well.
It has a floral smell and does not leave any residue on your skin. Also, it does not over-dry their face and gently removes their waterproof makeup. However, taking off eye makeup requires a lot more rubbing, which can be quite annoying.
It contains licorice extract and lactic acid, which aids in tightening and brightening the skin.
After regular use of this oil cleanser you will see significant improvement in blackheads It is an effective cleansing oil for people with acne-prone and sensitive skin as it contains anti-bacterial and anti-microbial properties.
What To Look For When Choosing An Oil-Based Cleanser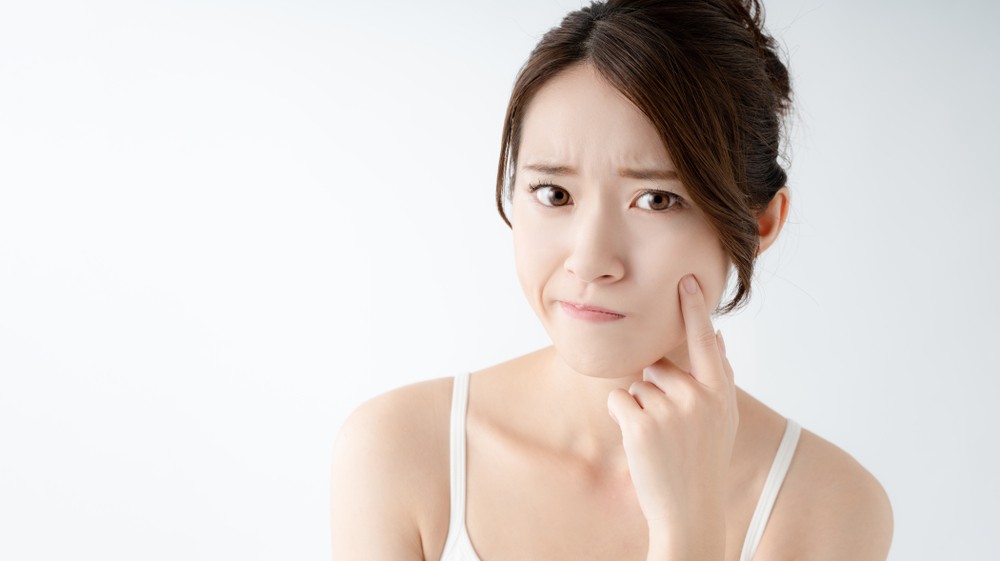 The Korean skincare routine and the Korean oil cleanser are all the rage lately. Their market is heating up, and people seem to be benefitted from the oil cleansing method. But if you are trying it for the first time and find yourself lost, then here are some factors that can help you choose the best cleansing oil for yourself.
An oil cleanser should spread immediately, dissolving all the makeup and oil on your face. If an oil cleanser slides right away on your face, then it is an excellent cleanser to choose from. If you use too much cleanser or cleanse for too long, you might find your face drying up. An oil cleanser that moves on your face as quickly as you put it on is probably the right choice.
A cleanser starts to turn milky or starts to foam when it comes into contact with water, known as emulsification. Once you apply water to the oil-based cleanser, it should be easy to rinse off without leaving any residue on your face or making it too oily. If your oil cleanser does not rinse off quickly, it is probably not the right choice because leftover residue can clog your pores leading to acne and breakouts.
The texture is a personal yet essential factor to keep in mind while shopping for oil cleansers. Oil-based cleansers are available in a variety of textures ranging from thick, medium to light. Cleansing balls that turn into oil are generally thick, while cleansing gels and lotions range from medium to a light consistency. If you wear a lot of waterproof makeup, you might want to try cleansing balms because they remove your makeup efficiently.
Ingredients and Fragrance
It is yet another personal preference. While shopping for an oil cleanser, you might want to look at the ingredients list and figure out the oils present in it and whether or not they are suitable for your skin type. All oil cleansers are formulated for different skin types and concerns. So if you are unsure, go with a product that is meant for all skin types. The more the number of oils in the cleanser, the more fragrant it will be. So if you are allergic to fragrance or don't like scented products in general, then you might want to choose something with a lesser number of ingredients.
How To Use Korean Cleansing Oil For Different Skin Types?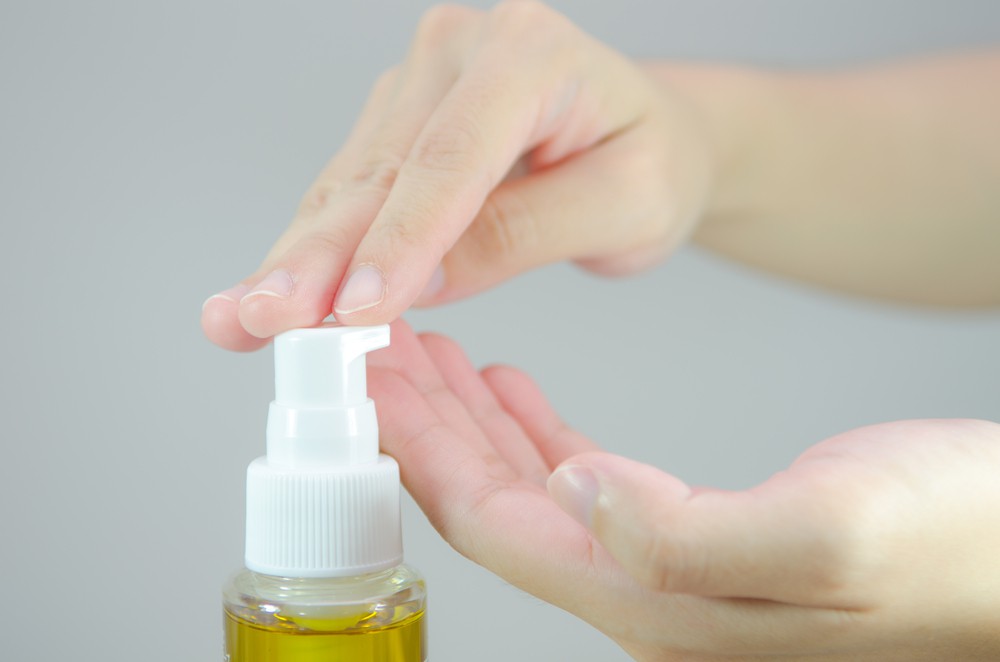 Using a Korean cleansing oil is pretty much the same for all skin types, but oil cleansers are formulated for different skin concerns and types, as mentioned above.
So, before you want to start using an oil cleanser on your face, first determine your skin type and concerns. Here is a quick guide for choosing the right oil cleanser for your skin type.
For people with dry skin, choose something with Argan oil and coconut oil. Argan oil is rich in fatty acids and Vitamin E, which prove beneficial in maintaining the natural barrier of your skin. On the other hand, Coconut Oil nourishes and moisturizes your skin without making it feel dry and greasy.
Oily-combination skin should stick to lighter oils such as avocado, jojoba, olive, and sunflower oils. These effectively remove oil from your skin and maintain your skin's natural oil, thereby controlling sebum production. Peppermint and Rosehip oil is also a great option.
Acne-prone skin to choose a cleansing oil with green tea or some active ingredients like AHA and BHA. These acids will remove the excess oil from your face and kill the acne-causing bacteria, therefore, healing your acne within time.
Normal skin can pretty much use everything mentioned above. Their skin type will most likely suit all cleansing oils.
Sensitive skin should stay away from oils that have a powerful fragrance. They can use all-natural oils, and especially cold-press coconut oil is going to be the best.
Now that you have learned about choosing the right Korean oil cleanser let us move on to using a cleansing oil.
Start with a dry face and dry hands.
Choose your favorable oil cleanser and take 3-4 pumps of oil on your palms.
Massage the oil gently all over your face in circular motions until all the makeup, dirt, gunk, and oil dissolves. Do this for about 60-90 seconds.
Once you have done this, take a little amount of water on your palms and emulsify the cleanser. It should turn milky, and you would again want to move around in circular motions for 20-30 seconds or so.
Rinse it off with water and pat dry. You can leave it at this point, or if you want, you can go ahead with the double cleansing method.
Pros And Cons Of Using Cleansing Oils
Every product in this world has its own merits and demerits, and your favorite cleansing oil is no exception to this. Here is a list of all the pros and cons of using cleansing oil on your face.
Pros
This method of using an oil cleanser effectively cleanses your face.
It is a gentle and easy way to remove sunscreen and makeup.
Korean cleansing oils are formulated for various skin types and concerns, so almost all skin types can benefit from these cleansing oils.
It doesn't dry out the skin but, in turn, keeps your skin hydrated and moisturized, therefore, maintaining the natural oils of your skin.
It is loaded with various essential oils and antioxidants, which are beneficial for the skin, and it can also heal and soothe damaged skin.
Cons
You might have to go through the process of trial and error a lot many times till you find the right oil cleanser for your skin type.
Since it is out soluble and dissolves oil and makeup, it can get messy, unlike other traditional foam cleansers.
You should not pair cleansing oils with products such as glycolic acid and Vitamin C.
Conclusion
Koreans have an extensive skincare routine, and they like to take care of their skin a lot more than we do. Keeping this in mind, K-skincare is taking over the world now, and everyone is getting more inclined to try out their hands on the Korean skincare routine. So, if Korean skincare fascinates you, then start your beauty routine with the oil cleansing method. I'm sure you'll love it.
Related Posts