Whenever you are not in the mood of applying foundation to your face, CC creams can come in handy. They are great for everyday wear and give you the flawless finish for your 'no makeup' makeup look. It feels like your own skin, just better.
So instead of using a separate foundation and concealer, you can use a CC cream to hide all your problem areas at once. These Creams often help to produce brightness and sun protection as well.
The obsession with CC creams has a life of its own, and this makeup essential can be found in the kits of beginners and professionals both, although what is it that it actually does?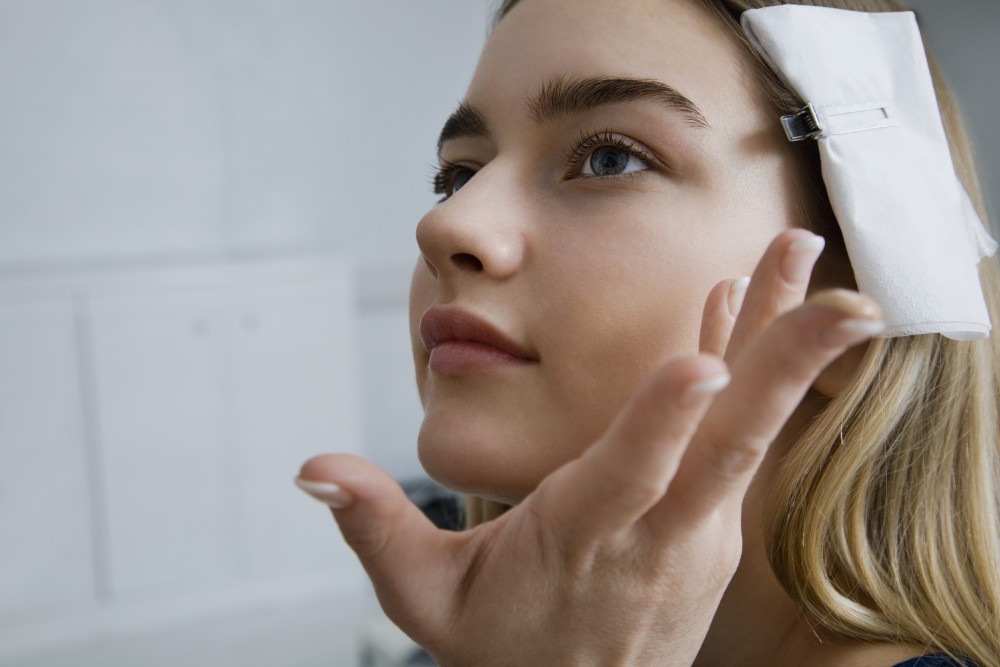 This color-correcting cream helps with skin redness while at the same time performing multiple functions, such as that of a moisturizer, a concealer, and a primer. You need a CC cream if you're dealing with dark spots and other minor skin imperfections.
Benefits of a CC Cream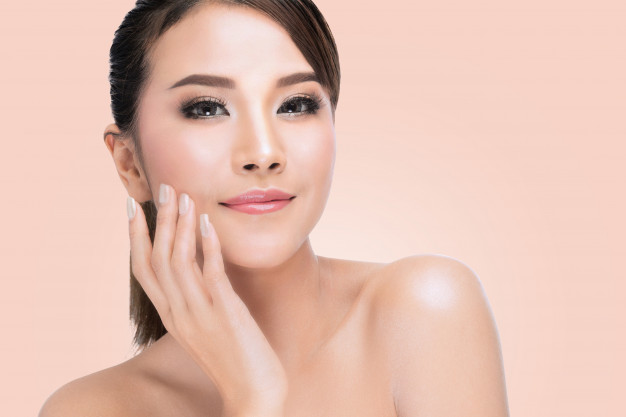 Anti-Aging
CC cream is useful for dealing with age spots and has a high concentration of vitamins like Vitamin C and anti-oxidants, which repairs skin with consistent use. It's useful in covering fine lines and is other aging skin issues.
Protects from Sun Damage
This cream functions on multiple levels and can also be used to supplement your sunscreen. The antioxidants that it contains help shield the skin against any damage from the sun's UV rays. With this cream, you can step in the sun without any worries.
Hydrates and Moisturizes
CC creams are incredibly light on the skin and provide the dual benefits of hydration and moisturization. It also has natural brighteners like licorice that provide additional benefits to the skin and a radiant glow.
Skin Care Benefits
CC Cream's primary use is to correct the red spots. Its ingredients make it much more effective for skin protection, repair, and care than other alternatives available.
More Coverage
This cream provides fuller coverage and is also effective not only when dealing with hyperpigmentation but also for those with oily skins. Given that it's incredibly light on the skin, this coupled with greater coverage makes it an excellent product choice.
What Type of CC Creams Should You Buy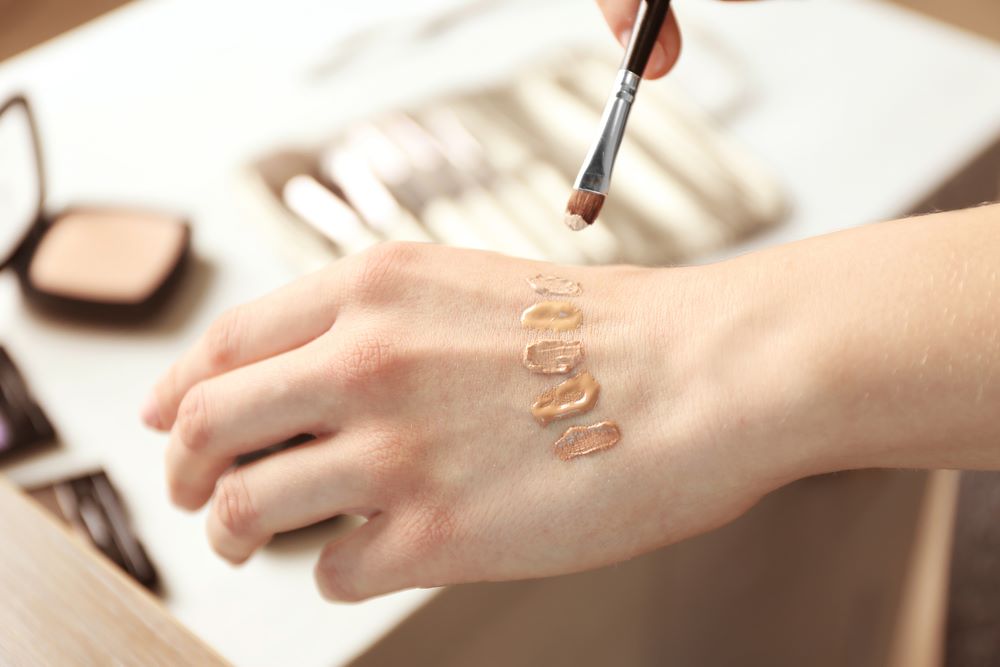 The choice of CC creams depends mostly on your skin type and concerns. In contrast to multitasking BB creams, CC cream simply focuses on color correction.
Battles uneven texture and even out skin tone. CC cream provides better overall coverage and proves to be beneficial in camouflaging redness, pigmentation, and spots.
If your skin has serious skin issues, its matte effect offers flawless and smooth skin, which gives the illusion of your skin just better. Keeping this factor in mind, it is an excellent option for oily skin people.
Won't act as a three-in-one item for you. However, it may work as a foundation if you are okay with a brilliant lightweight version of a foundation.
Hides spots and redness while not feeling seriously cakey.
Ideal for those who do not regularly use a heavy-duty foundation and a concealer.
Instead of using two separate products, you can use just a CC cream to cover all your imperfections. Some of them come with a little spectrum of sunscreen as well, and they can offer brightness too.
Best Drugstore CC Creams on Amazon
Choosing the perfect CC cream
doesn't have to be a tough task anymore as we have picked the best drugstore CC creams.
Readers like you support The Beautyholic. When you buy through links on our blog, we may earn a small commission, at no cost to you.
Mary Kay CC Cream cum Sunscreen
Suitable for all skin types, this cream has skincare properties and is extremely light on the skin. This light to medium cream covers a wide range of skin tones and does not settle into fine lines and wrinkles.
According to the reviews
This cream blends perfectly and evens out skin tones without greasing. It gives out a natural glow, making the skin look healthier.
The sunscreen in the cream protects from sun tanning, and that, coupled with the tinted moisturizer, makes it perfect for daily use. It is fragrance-free and has a well-defined texture.
It's a good purchase for those who are looking to be rescued from heavy foundations. It stands out in the two essential Cs: coverage, color, and although it is sheer, it still covers discoloration.
Additionally, it can be applied using your fingers easily if you're missing out on a brush. It runs smoothly on the skin, is lightweight, and blends perfectly.
It does not cake or clog the pores. The quality lasts long, and the product is well rated by the buyers.
Max Factor CC Cream
This cream stands out by performing the dual function of a foundation plus a BB cream. It protects the skin from exposure to the sun and keeps it hydrated by combining cucumber water, rosehip extracts, and sea buckthorn with SPF 10. It is a lightweight, natural-looking cream that also works as a moisturizer.
According to the reviews
It's been claimed to be the best suitable alternative to a powder and has an impeccable texture. It's smooth on the skin like silk and lasts for long hours with no required reapplications.
It's a smart purchase for all skin types and ages. It offers good coverage, is extremely easy to apply, and looks so natural that it feels like a second skin.
It gives out a velvet-like, matte finish and is suitable for use even on the hottest of summer days.
For those dealing with dark circles and pimples, this cream might be the right choice. It's a trusted product for as long as 10-15 years.
Physician's Formula
Super Color-Correction + Care CC Cream
This is the best drugstore cc cream, and it is your one-stop solution for all your makeup needs. This cream is ultra-blendable and is super lightweight, and it instantly covers all your imperfections, evens out your skin tone, and smooths the texture of your skin. This cream is known to give you flawless and healthy-looking skin without looking too heavy.
According to the reviews
Users say that this cream is a multi-tasker, and it not only covers imperfections and smoothens out the skin, but it also provides the goodness of moisturizer and SPF.
This cream also provides excellent coverage, and it serves to be a good replacement for their foundation.
Even ladies with mature skin claim that this CC cream works well for hiding their wrinkles, fine lines, and age spots. It also minimizes redness, thereby providing nourishment and hydration.
Users further claim that this CC cream fulfills the needs of all their makeup looks and still manages to provide a flawless full-face look.
Ladies with sensitive skin have claimed that this product works best on their skin without irritating it.
Etude House Correct and Care CC Cream
A Korean brand that is known to produce some of the best cosmetic products. This cream is the best drugstore CC cream from a Korean brand as it makes your skin flawless for all those days when you want to look put together but not overloaded with makeup.
According to the Reviews
Users claim that this cream has a silky texture, which blends quite well and gives the skin a silky smooth appearance. However, the best way to apply this cream is with the fingers, or it can settle in the lines of your face.
Users say that this cream is not heavy and evens out skin tone quite well. It has decent coverage and a luminous finish with a natural glow.
This CC cream has long-staying power and can be worn on any occasion.
It is great for mature skin as it is formulated with anti-aging properties. Reviews further say that it contains SPF30, which provides proper sun protection.
Lumene CC Color Correcting Cream
This is a 6 in 1 miracle cream is one of the best drugstore cc creams which provides sheer to medium coverage, and the best thing about this cream is that it is best for all skin types. It is easily blendable, and it gives you the most natural look with pretty decent coverage. You can either use it as a foundation, tinted moisturizer, or even as your day cream.
According to the reviews
Users claim that this product is super lightweight, and it does not feel like they have anything on their face.
It is also infused with thermal spring water, which is known to provide adequate hydration and freshness to your entire face.
This product is easily blendable, and that they never required any hard efforts to glide this product onto their face. It quickly spreads, following their face's contours and lines, covering any redness and giving a fresh and even-toned look.
Users further claim that this product does the work of concealer and has SPF 20, which protects from the sun, so there is no need for separate products, and it is a one-stop solution for all those times when you are in a hurry.
Bourjois 123 Perfect CC Cream
This cream lasts for as long as 16 hours and gives flawless skin by combining not two but three correcting pigments (yellow, mauve, and green). These pigments work together to conceal dark circles, red spots, dullness and boost radiance while making the complexion even. Filled with sunscreen, it's suitable for all skin types and provides a semi-matte finish. With cotton-flower extract, it hydrates the skin.
According to the reviews
Buyers found this cream to be it's lightweight and helpful in covering dark spots and red areas. It gives out a natural glow while covering all skin imperfections and even works when dealing with discoloration.
It's quick to apply and blends into the skin thoroughly to make you feel like you aren't wearing any makeup. It lasts all day with excellent coverage and does not clog pores.
It works on skin types, including dry, making the complexion look natural and the skin radiant and healthy-looking.
There are no breakout worries with this product, making it one of the best drugstore CC cream.
However, some buyers complained of fragrance issues, and those with probable allergies should read out the product ingredients before making the purchase.
Bare Minerals Complexion Rescue Tinted Hydrating Gel Cream
A well-known product from a famous brand will make your skin look natural but better. It is known to cover all your imperfections, making it the best drugstore cc cream available in the market. This product is pretty decent and budget-friendly, which will make you fall in love with your skin all over again.
According to the Reviews
Users love this cream because of its lightweight consistency and smooth texture. It does not look heavy and cakey on the skin but still manages to provide you with a luminous glow.
Reviews claim that this product is free from parabens and other harmful chemicals, making this product suitable for sensitive skin.
It gives the skin a healthy and flawless look without irritating or drying it.
It is the ultimate holy-grail product for all those who want to achieve sexy skin without much.
Loreal Glam Nude Anti-Redness CC Cream
This cream works with natural skin tone and helps to neutralize the appearance of redness. Its use is also recommended for those dealing with dull and tired-looking skin. It provides lightweight coverage and feels weightless on the skin. It provides 24-hour hydration and a perfect nude look with SPF 12. The color of the product is green. However, it blends upon application to the skin.
According to the reviews
Its performance stands out when dealing with skin redness and has been found useful even by those dealing with Rosacea.
It evens out the skin tone nicely but is not recommended for those with oily skins.
This cream gives out a matte finish and is easy to apply.
It gives your skin a natural look and lasts all day long, making it perfect to be incorporated into your daily makeup routine. It has an appealing scent but lacks a moisturizing effect.
Lastly, it blends well, has good coverage, and is suitable for all ages.
Pacifica Beauty Ultra CC Cream
This cream is vegan and cruelty-free and goes for all skin types. Made with natural ingredients such as coconut, kelp, and ginseng, it's a medium coverage tinted foundation containing color-correcting reflective minerals that adjust to your skin tone. It's paraben and petroleum-free.
According to the reviews
This fruit-smelling cream gives your skin a subtle glow and provides light coverage. It smooths out skin impurities and is so lightweight that it makes you feel like you're not wearing any makeup.
Since it looks natural, it's perfect for daily use and does not feel dry on the skin. It glides well, stays put, and also functions to minimize pores without clogging them.
Most users preferred the product because it's vegan and cruelty-free; they were particularly fond of the ingredients and the packaging.
The texture is good, and the cream usage does not result in any breakouts. It's a good purchase for concealing pimples and spots and performs well in terms of color correction.
The product, however, is oily and might run. There have been variant views about the color, but most of the users appreciated it.
MOTHER MADE The AquaLight CC Cream
This CC cream is a multi-tasker, and it provides you with the goodness of both a foundation and a skincare product, which makes it the best drugstore cc cream. Mother Made CC cream is perfect for everyday use and does not have to reach out for several products to achieve a flawless glow.
According to the Reviews
Users claim that this cream is lightweight and provides medium-high coverage, thereby covering all redness and giving flawless and healthy-looking skin.
Ladies with dry skin say that this cream is easily blendable and provides long-lasting hydration without appearing to be cakey and further drying out their skin.
This product is dermatologically tested, which makes it a suitable product even for sensitive skin. It is a perfect everyday wear CC cream.
Users further claim that this product comes with a whopping SPF 50, which provides sun protection.
Covergirl Queen CC Cream
This CC cream is oil-free and does not clog pores. It keeps the skin refreshed and moisturized and is lightweight. Besides that, it evens out skin tone and looks natural. It lasts long and has hydrating properties.
According to the reviews
This cream by Covergirl is easy to apply and does not grease or feel dry on the skin. It provides good coverage and evens out the skin tone.
It has a good texture and suits even those with sensitive skin. This product has been described as a "must-have" and applies well even when using small amounts.
It is useful for concealing skin blemishes. The lightness of the product makes it a go-to for even the oiliest skins.
The color compliments most skin types and is the right choice for women of color but might not go with darker skin tones.
Burt's Bees BB Cream with CC Cream Benefits
The brand, which is known to make the best chapstick, has also made it to the best drugstore cc cream list—wondering why we listed a BB cream in this list? Simple, it has the same benefits as that of a CC cream but more natural-looking. This cream is loaded with several properties that will instantly make you fall for it.
According to the Reviews
This cream has a lotion-like consistency, which is super hydrating and lightweight. It gets absorbed fast, giving you a natural finish.
It has decent coverage that manages to smooth, firm, and conceal the skin for the perfect and flawless glow.
Ladies with mature skin claim that this cream works best to hide and conceal their fine lines and wrinkles. It also fades away skin redness.
Reviews say that this is more like a tinted moisturizer that benefits an SPF, which gives a very natural and even-looking skin without applying too many products. This is going to be your favorite cream if you are looking for a no-makeup makeup look!
Clinique Moisture Surge CC Cream
This multi-tasking cream contains SPF 30 and goes on all skin types. It moisturizes and hydrates the skin, provides a natural glow by diminishing redness, and works to fight dullness. Clinique CC cream evens the skin tone by reflecting light away from the skin flaws through its light-scattering optics. It is effective for correcting skin tone and changing the complexion.
According to the reviews
This cream looks natural on the skin and suits even the most sensitive types without irritation. It conceals and covers up the imperfections well.
It lasts for long hours, even without reapplying. However, because of the creamy texture, it is not recommended for those with oily skins. Despite being creamy, it might dry during the day and crack.
It is smooth, moisturizing, and feels light on the skin, along with excellent coverage on the plus side. It also works for those on the 50+ side of the age spectrum.
The cream is sheer, and despite being small in size for the price, it stands out by covering up larger portions with only small amounts of the product required.
How To Put On CC Cream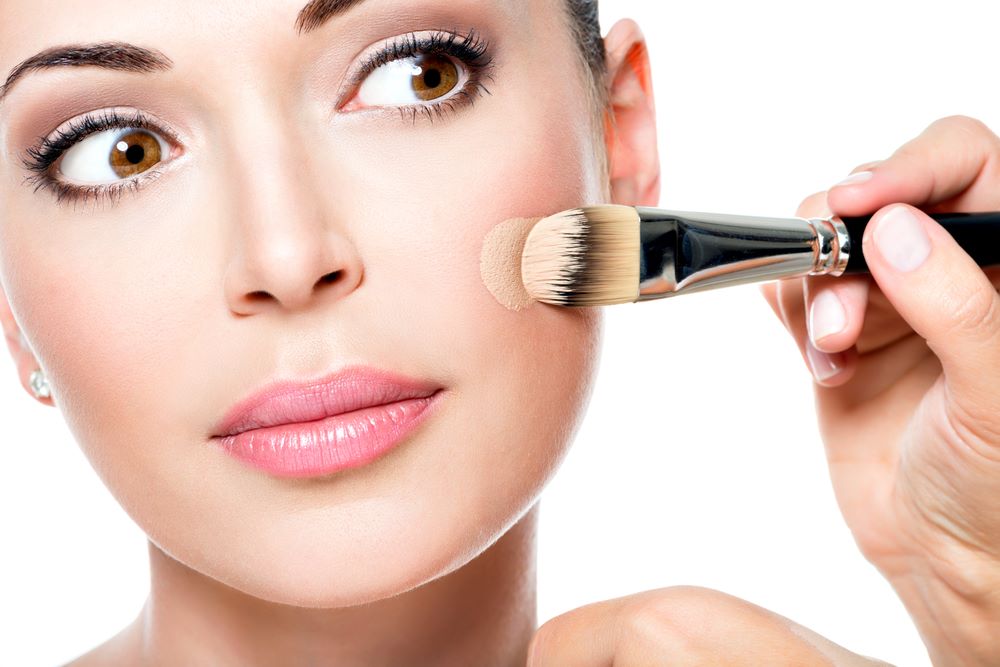 CC creams, just like the BB cream, comes with a ton of benefits. They are also suitable for the days when you do not want to bury your face under makeup. Since they provide a lot more coverage than BB creams, you can use them on your regular makeup routine as a replacement for your foundation.
If you have any skin concerns and want to hide your face's imperfections, this cream is a better and affordable option instead of your high coverage foundations.
Apply the CC cream as you normally would apply to your foundation.
Follow all your skincare steps like cleansing, toning, and moisturizing, and then apply CC cream.
Work with your fingers or a beauty blender, whichever is convenient for you. But be sure to blend it well, going all the way down to your neck for a smooth and seamless finish.
Use a CC cream with a broad spectrum of sunscreen if you are exposed to the sun for a prolonged period, or you can also use sunscreen as the last step of your skincare routine.
How is a CC cream multi-tasker?
What makes all the buzz about CC creams justified is that it saves you from burning a hole in your pocket by serving various products' functions. You can use it as:
Primers: It helps to even out and customize your skin tone while not clogging pores.
Concealers: It hides skin imperfections and has age-defying effects.
Moisturizer: It has properties that moisturize for long hours, giving out a natural, radiant glow.
Sunscreen: This cream's constituents, like antioxidants and Vitamin C, protect the skin from damage when out in the sun.
Some Frequently Asked Questions about CC Creams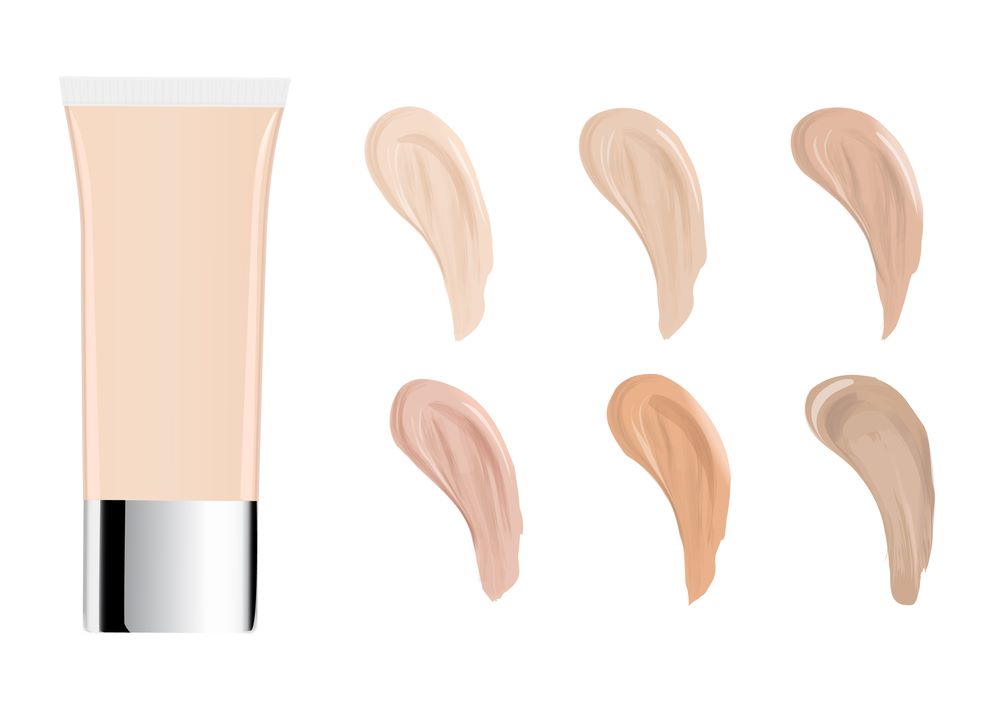 What's the Difference Between BB Creams and CC Creams?
BB cream refers to Beauty Balm or Blemish Balm. BB creams are often formulated with skincare in the form of makeup. They have varieties of benefits, including reducing shine, sun protection, natural sheen, etc.
BB creams come in different formulas for all different skin types, which is a bonus. BB creams do not provide high coverage as your foundation, but they are especially great when you want to wear makeup without looking overdone.
BB creams have the potential to fulfill all your skincare goals, from illuminating to mattifying and from providing hydration to reducing shine. Lately, there has been a hype of Korean BB creams that give flawless finish and effect.
CC cream refers to Color Correctors or Complexion Corrector creams. Think about how a color corrector works, and you will get the gist of CC creams. Just like BB creams, they are highly versatile and have many uses. But unlike BB creams, they provide a little bit more coverage and are potentially known for hiding your skin's imperfections. They are often formulated with anti-aging properties as they reduce the appearance of fine lines and wrinkles.
CC dreams lessen the appearance of all your imperfections like dark spots, redness, and so on. So instead of using a separate foundation and concealer, you can use a CC cream to hide all your problem areas at once. The creams often help with brightness and sun protection.
Which One is Better – BB Or CC Cream?
While both are great for everyday wear, and they come in multiple shades, there are certain things you should keep in mind while selecting your BB and CC cream.
The most crucial factor is to listen to your skin. Notice what your skin texture is like and what are your concern and proceed further accordingly.
If you have oily skin, then a CC cream will be a better choice as it is lighter and less oily than a BB cream.
If you have acne-prone skin, you might want to focus on BB creams as they have skincare benefits, and they will not inflame your skin any further.
CC cream is a better option for those who have dark spots and blemishes as its main work is to hide imperfections, giving you that flawless skin.
People with sensitive skin can go for both BB and CC creams and find a match that complements their skin the most.
For redness, use a CC cream as it is a color corrector, and it will give you an even tone in no time.
For anti-aging, both BB and CC creams are a suitable option, and for a natural, healthy-looking glow, BB cream comes to the rescue.
Is CC Cream A Foundation?
CC creams are color correctors, and they are different from foundations. They are great for everyday use, and they give your skin a very natural finish along with several skincare benefits.
However, if you want a little more coverage, you might want to opt for a purely cosmetic product without skincare benefits.
Are CC Creams Better Than Foundation?
CC creams are great for everyone who wants to achieve a more natural look. Not every day, you are in the mood of looking all dolled up, and CC creams are perfect for those days.
CC creams provide a natural glow and sun protection benefits and keep your skin well hydrated and moisturized.
So if you are someone with dry skin, then this has the potential for replacing your foundation.
Can CC Creams Be Used As A Primer?
CC creams have several benefits, and people with normal to dry skin can just skip primer and use CC creams in place of it to achieve the natural glow.
It is also good for hiding flaws and imperfections, so it is a good replacement for primers. However, people with oily skin and larger pores might need a matte primer to contemplate the issues.
Is CC Cream Good For Mature Skin?
CC creams are a great option for mature skin as it has several anti-aging benefits. It contains Niacinamide, which is great for smoothing out your wrinkles, giving you a fresh and youthful look. It also exfoliates the skin for a healthy-looking glow and evened-out skin tone.
Takeaway
Apart from saving money by letting you invest in a single, all-effective product, a CC cream also saves time upon application. Most of us lead busy lives, and makeup routines can take time. CC cream is a savior for those who want more for less.
These creams come in handy when you want to look put together without having to put too much effort. Since these creams provide the benefits of skincare, it is great to use daily even for the most sensitive skin of all.
CC cream is a multi-tasker, and most of all has properties that help repair rather than damage the skin. I hope this post helped you in discovering the best drugstore CC creams for your skin.
Related Posts