When you step into a makeup store, your eyes are flooded with different beauty products of various shades. While you may be aware of which shade and what you want, you might get confused with the alphabet formulations that are BB cream, CC cream, and DD creams and foundation.
I know these names can confuse you about what they are and which should you pick. So, we are going to break it down to you on how they are different and which one to use when.
What is BB cream?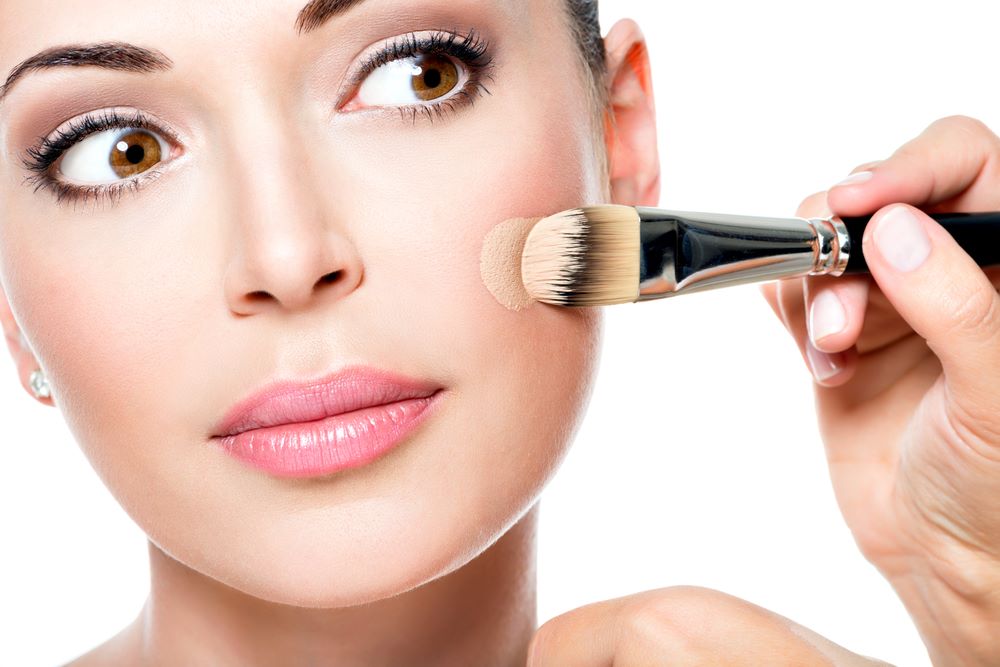 BB cream stands for beauty balm. It is the second most common product after the foundation, which you will see most women using all the time. It is soft, gives you color correction, and helps to provide you with light coverage for a minimalistic look.
If you are a beginner in terms of makeup, then I would highly recommend you start with BB creams. It's the perfect choice for girls who do not like much hassle when it comes to makeup and is always on the go. Some of the best BB creams are from Bobbi Brown and Natio Pure mineral skin perfecting cream. Lately, Korean BB creams are ruling the beauty market because of their unique formulation.
When to use BB cream?
The best time to use BB cream is when you are traveling or going to school or college. Imagine you love traveling, but it becomes irrelevant to carry so many makeup products.
Also, if you are going to school or college, putting on foundation every time may look too much. So depending on those situations, BB cream is your savior.
BB cream is the best option when you don't want to do much but still look presentable. If you are going to an airport or are in a rush, then this helps to give you coverage, which looks smooth.
Whenever you are going to do some quick errands, or you want to rock a no-makeup look, opt for BB creams.
What is CC Cream?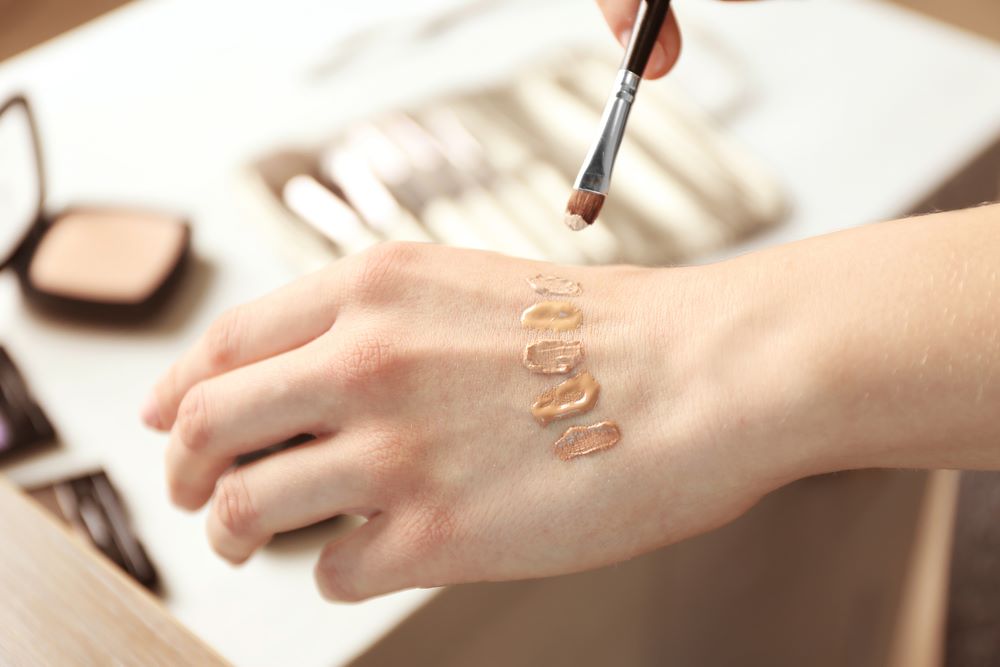 The word CC cream, when it comes to explaining facial terms, may mean a variety of things like complexion corrector or color corrector. Although both terms mean the same, the purpose of using these creams remains the same. So one can say that CC creams give you an even complexion.
Some people face dark pigmentation around some areas of their face. Some may even experience uneven skin tone and some irregularities. These dark patches are usually seen around your nose or on the upper lip portion. When you observe that there is an uneven skin tone, then that is when these CC creams come handy because they help to even out your skin tone.
Also known as Korean cream, this is widely used in Korea but was originally developed in Germany. Some of the best CC creams are from Mary Kay, Pacifica, and Clinique
When to use CC cream?
CC creams have been originated from BB creams. But unlike BB creams, they give you a more finished look. You get a more radiant and translucent look.
While BB creams give you that no-makeup look, CC creams give you a more finished look.
The basic purpose of using these CC creams is that if you have uneven pigmentation or color blemishes or fine lines and scars, you can use CC creams to hide them.
Any areas where you have hyperpigmentation and where there are dark patches, then you can use this to hide away the dark areas.
Although scars are beautiful if you want to hide them and it gives you more confidence than applying CC cream will provide you with an overall even tone with no blemishes.
What is DD Cream?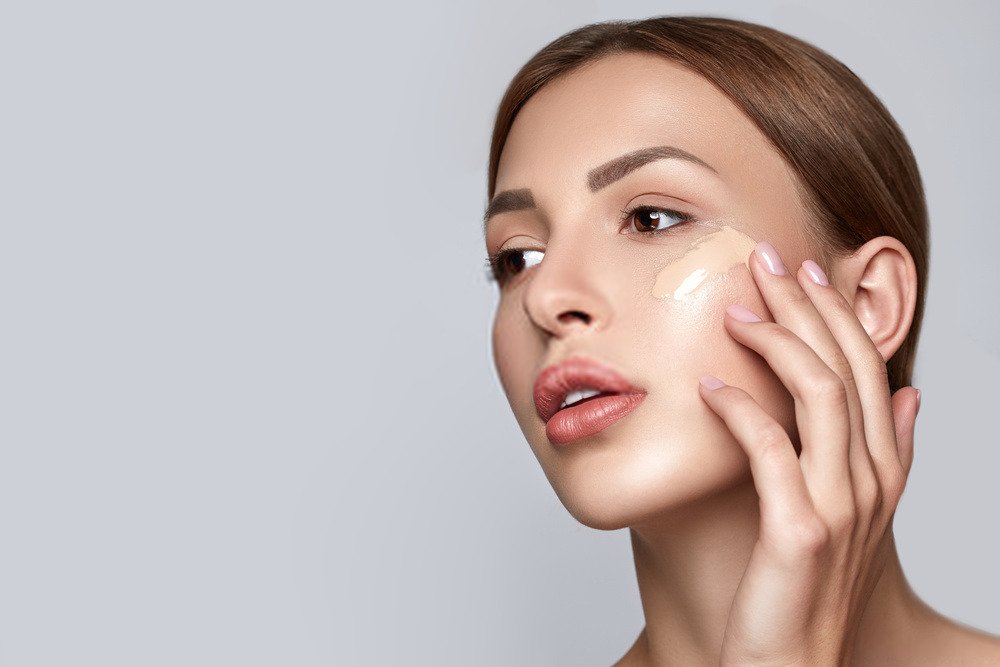 DD cream is the newest invention in our alphabet formulation. Most of us might not be aware of it. But yes, we also now have DD creams in the beauty market. The term DD creams stand for Daily Defense. As the term suggests, the word defense here defines the skin of the people who want to fight against aging.
This anti-aging formulation product has anti-aging benefits, which reduces your skin from aging. And by this, it means wrinkles, aging spots, and hiding lines. Not only has that it keeps your skin soft and healthy, but it also acts as a moisturizer because it keeps your skin so supple. Some of the best DD creams are from Dermadoctor, DermEden, and Voox.
When to use DD creams?
If you are somebody experiencing signs of aging, then do not neglect those signs. Start using DD creams. DD creams help to moisturize your skin and prevent it from aging. It also gives you the coverage you want plus protects your skin from aging.
You can hide away many fine lines, wrinkles, and all signs of aging using the DD creams. DD creams also called "Daily defense," are usually used for mature skin with signs of aging.
While BB creams and CC creams may have a wider audience, DD creams can only be used to serve aging purposes.
Based on the coverage, it shares similar terms, but the purpose is so different. However, many controversies are being heard, which tries to justify if DD creams are for only for the face, or they can also be applied on feet and hands where you may experience wrinkles as well.
What is a Foundation?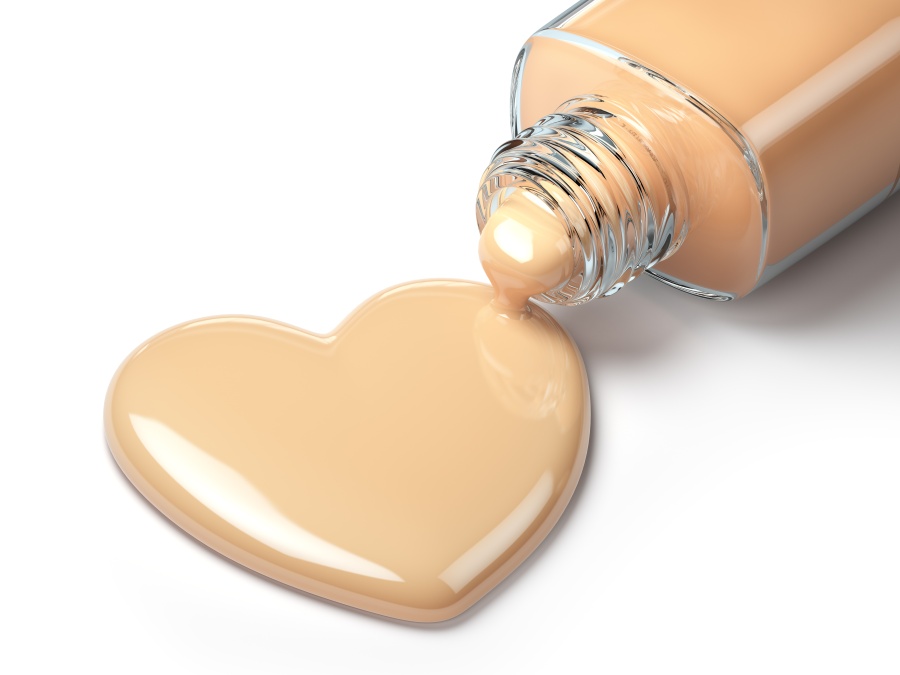 So the question arises here is that when we already have so many skin products giving us coverage, then do we really need a foundation? And the answer is yes. Foundations give you so much more coverage and for such a long time.
Foundation gives a best-finished look. These come in so many more different shades than the usual BB or CC or DD creams. Also, according to makeup artists, they like to use the previous products only as primers, whereas foundation is the real gem giving your face the maximum coverage.
When to use a foundation?
As we learned, foundations are the best to give you maximum coverage so you can easily apply a moisturizer and then follow it up with your shade of foundation when you are going for any event and so on.
Foundation gives you a more heavy coverage but is the best option for giving you the coverage for the longest time.
What is the difference between BB cream, CC cream, DD cream, and Foundations?
While all the four give you skin coverage and each has its own benefits – why do we really need them? Do they all serve the same purpose? And how are they different from the rest? BB, CC, and DD creams are used for base makeup. If you look carefully, you can still find many differences, not to mention the foundation is entirely different as well. So here I am going to tell you how they are different from each other so that it helps you to choose the best formula for yourself.
How is BB cream different from the rest?
BB creams give you the necessary coverage you need. They are not heavy and provide sheer coverage. It can hide away some blemishes to an extent. Huge acne scars and age spots cannot be concealed by BB cream alone. Also, an uneven skin tone cannot be corrected by BB creams.
The uneven skin complexion is still pretty much visible, which can be totally eradicated by the use of CC cream. Then again, if you want to hide your signs of aging, this does not help at all because BB creams cannot hide away signs of aging and wrinkles.
When going for events like parties, foundations are the best option, and BB creams make your overall face look dull compared to the coverage given by foundations in case of long events. Not to mention BB creams never makes your face looks cakey, they are light and make you feel comfortable all day.
How is CC cream different from the rest?
CC cream, as mentioned earlier, is a color correction product. While BB creams and foundations give you good coverage. CC creams give you good coverage along with hiding away super pigmented areas on some parts of your skin. Hence the difference between CC creams and BB creams is pretty apparent.
It won't be wrong to say that CC creams have more coverage than BB creams and less than that of Foundations. And not to mention DD creams being anti-aging creams serve a totally different purpose. CC creams are usually translucent, and if you look how radiant it looks, then you can skip using BB creams and foundations.
How is DD cream different from the others?
DD creams are anti-aging creams that give you coverage and hideaway blemishes just like BB and CC creams. Yet DD creams are specified to a specific age group that is those who are showing signs of aging.
A college-going student does not need to use a DD cream. Whereas if you are in your 40s and you still have no spots and don't want to hide your wrinkles, then you can use BB, CC creams, and even foundation.
BB and CC creams, along with foundation, have no age specification. Anyone can use them. Although in terms of coverage, DD creams are pretty solid. They help to hide away all aging marks and wrinkles with no spots behind.
DD creams are the hybrid of BB and CC creams. Overall it gives you pretty good coverage and has SPF too to protect your skin from harmful rays as well as pollution.
Some of the high-end DD products also help to hide uneven skin tone. It can also act as a primer. Made for anti-aging purposes, we can say that it has the benefits of so many in one product.
How is foundation different from the others?
Foundations, just like others, also help in giving skin coverage. However, when compared with the rest, they provide the best coverage. When it comes to BB creams vs. foundation, the foundation gives you the maximum coverage.
BB creams, CC creams, and DD creams come under the category of tinted moisturizer. This simply means that they offer coverage, but it can be sheer. When looked closely, you may still be able to detect some marks, but when compared with foundations, they provide perfect coverage.
Foundations also stay for such a long period. Although the finish might look cakey if not applied in the right way. But not all foundations are heavyweight; some of them are incredibly lightweight as well. For applying foundation, you need primer, moisturizer, and makeup sprays as well.
There is a routine you need to follow for applying foundation while you do not have to opt for so many things when it comes to the other products. And when it comes to foundations, you have so many different shades available, and you can choose it according to your preferences.
So which one do you actually need?
To help you with choosing the best formula for your skin needs, here's an easy-to-understand table.
| Creams | BB Cream | CC Cream | DD Cream | Foundation |
| --- | --- | --- | --- | --- |
| Texture | Creamy | Lightweight | Creamy | Usually thick |
| Formula | Hydrating | Hydrating | Moisturizing | Can be hydrating or matte |
| SPF | Yes | Occasional | Yes | Occasional |
| Ideal For | All Skin Types | Normal, Oily & Combination skin | Dry, Mature & Aging skin | All Skin Types |
While we have so many options to the point where it might really get confusing it can really be helpful if you look at with a different perspective. Each has its own merits and why you should use them.
So you can easily choose one based on the purpose and why do you need them. Do you need to hide aging spots or uneven skin tone or based on the coverage you can easily know what you should want.
Don't make your choices based own what products others are applying but try to invest in one which really helps you and suits your skin needs.