Looks like crayon lipsticks are back on the scene. I like them just for the reason that they get applied a bit better than bullet lipsticks and serves amazingly to my tiny lips. They also help in easy-peasy application. So, I'm reviewing today – Bella Voste Ulti-Matte Chubby Stick in two shades- 03 Barbie Pink and 05 Violet Edition. It claims to offer full coverage and long last…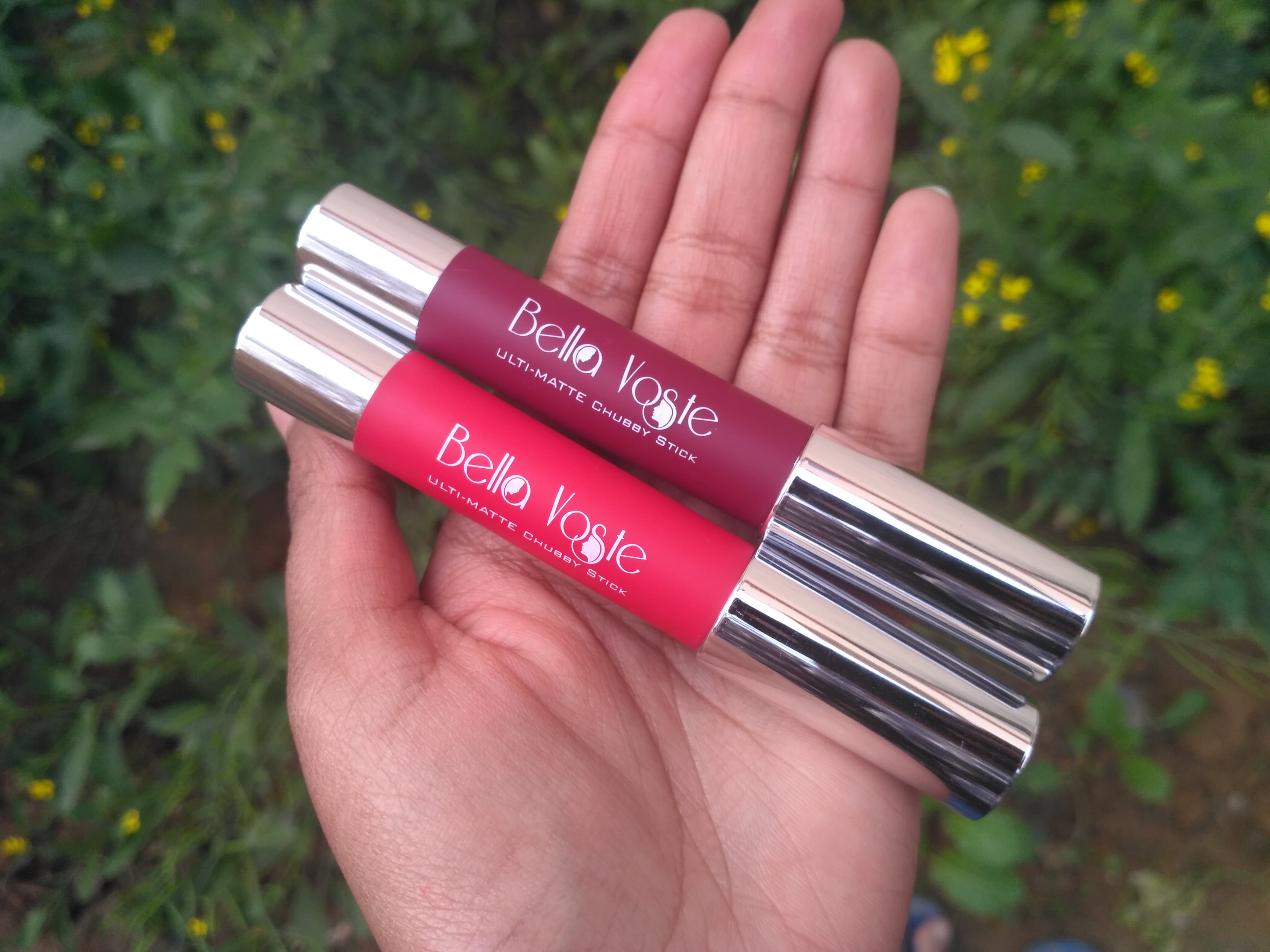 About the product: Bella Voste Ulti-Matte Chubby Stick is a three-in-one lip tint that offers the pigmented performance of a lipstick and the creamy moisture of a gloss and a rich balm. Infused with skinvigorating additives like vitamins C and E, this nourishing formula moisturizes and smooths lips while it delivers natural-looking color for a soft, matte finish. Just twist up its automatic pencil tip and glide it onto the lips to get the ultimate MATTE lip look.
Price & Quantity: Rs. 499/- & 3.8 g
Availability: Buy Barbie Pink here & Violet Edition here
Ingredients: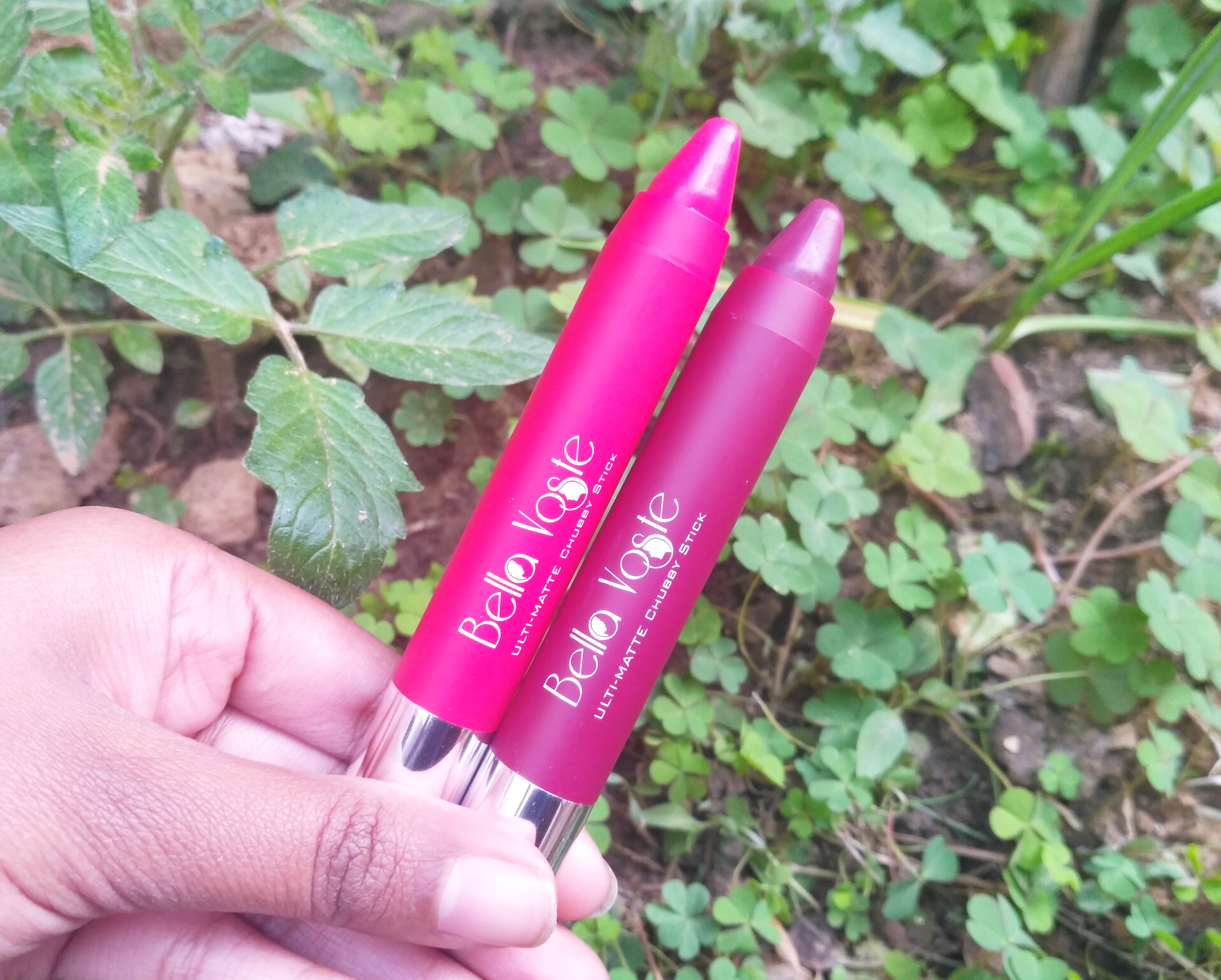 Bella Voste Ulti-Matte Chubby Stick Review | Barbie Pink & Violet Edition
As the name suggests, Bella Voste Ulti-Matte Chubby Stick is a fat crayon stick which is color-coded according to the shade with a silver metallic cap. It's a retractable crayon stick. Personally, I prefer crayon lipsticks over bullet lipsticks as I have thin lips. Overall, the packaging is aesthetic. The only hassle would be the sharpening part which I'll see later. ????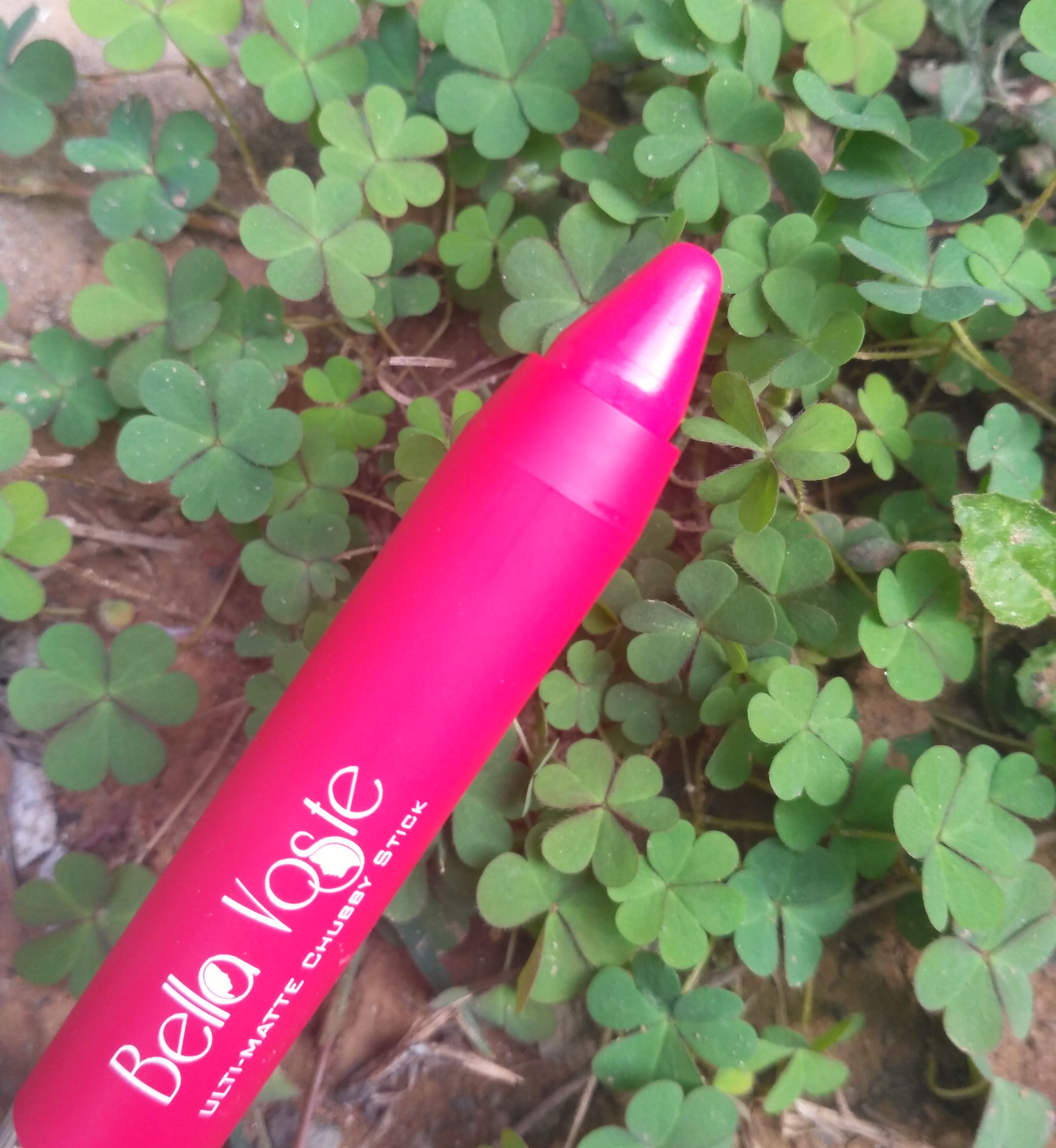 Barbie Pink is a true and rich pink shade which I think will suit every skin tone from fair to deep. It has a darker hue which goes towards cool tone. In one swipe, it glides softly and covers my pigmented lips. Coming to its texture it's just beautiful and velvety on lips.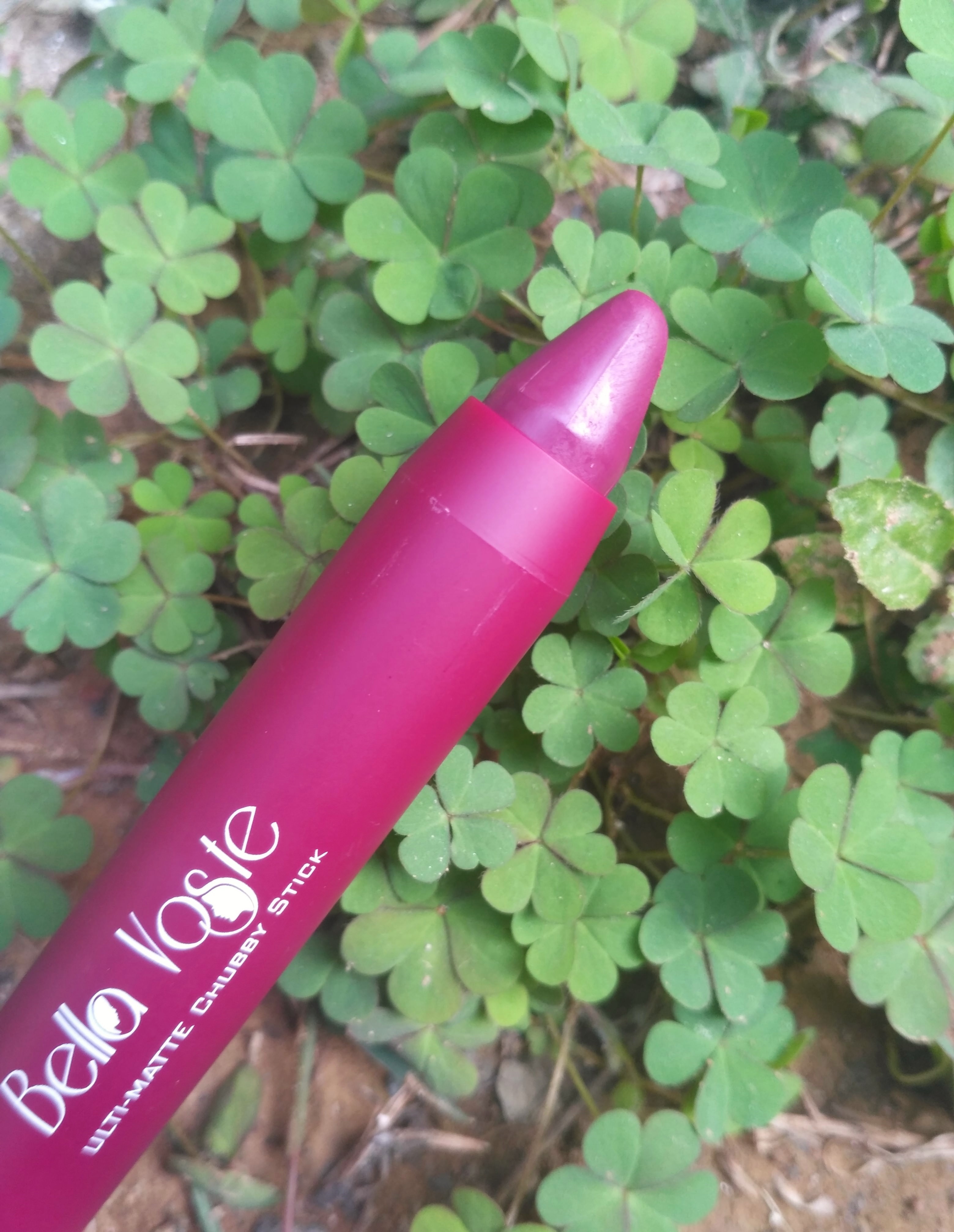 Violet Edition is a deep violet shade that will look savage on all skin tones especially the deeper ones. It's the IT shade for winters however I've rocked it in summer as well. Both these shades are fully pigmented and for my pigmented lips, one coat does a good job in coverage as both of these are dark shades. After applying, texture sets to a velvety matte and it doesn't feel anything on lips. It enhances lip lines after few hours. It has a non-drying formula with a sweet scent to it. The lip color tends to transfer a lot while sipping on cups or just touching your lips to a surface. Staying power is 4 to 5 hours and after that color fades and a tint is left behind.
Swatches: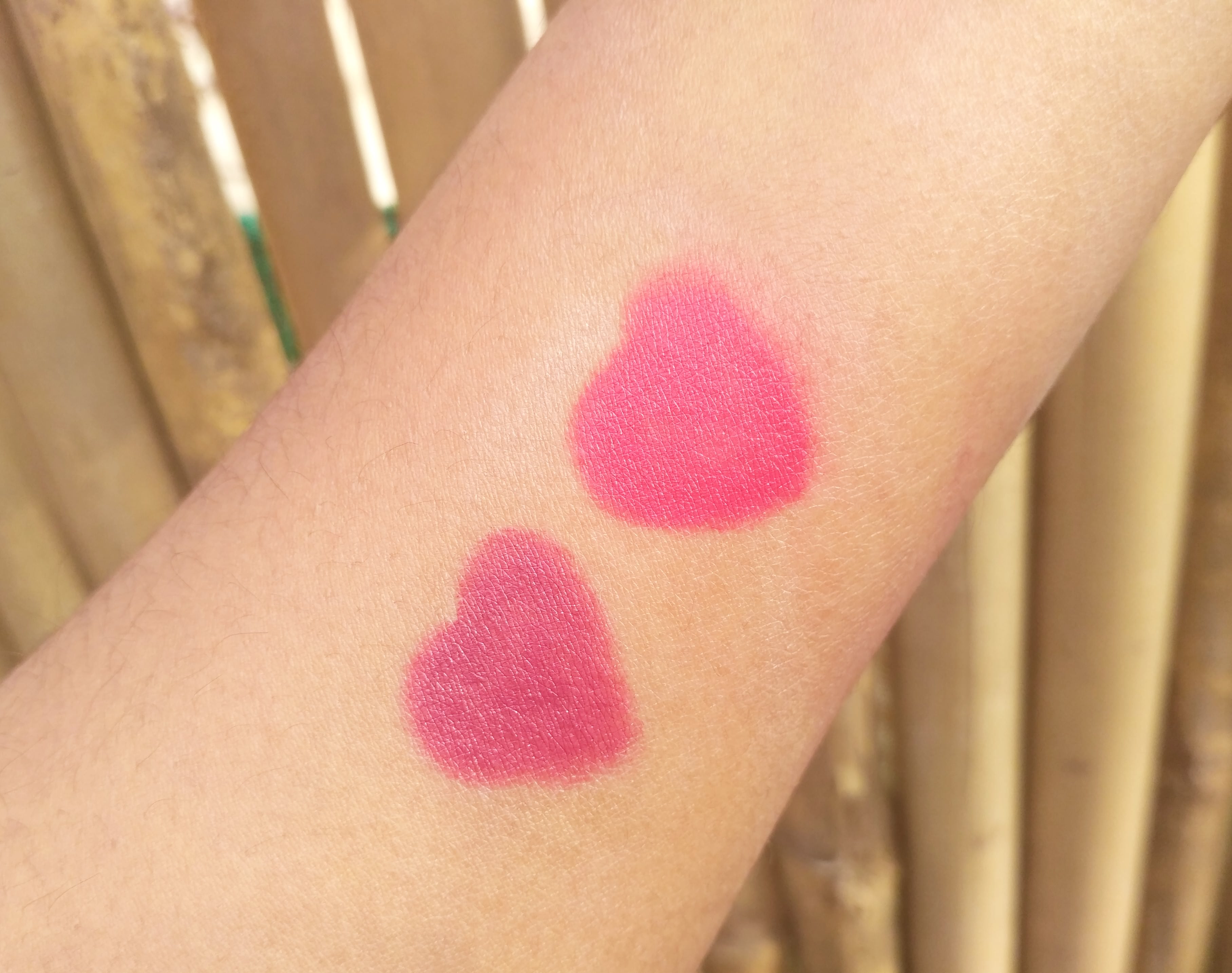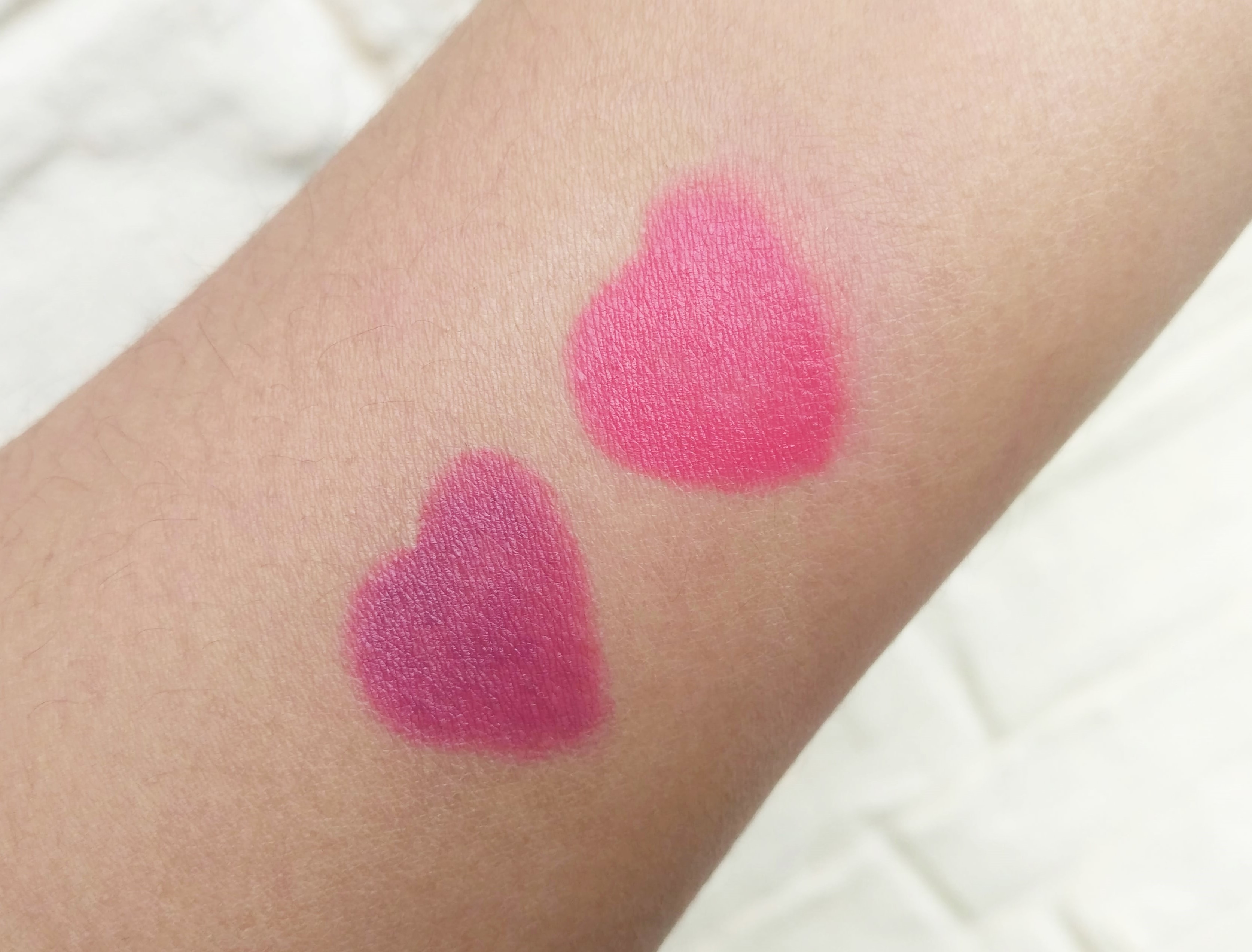 (Left: Violet Edition, right: Barbie Pink)
Pros:
Pretty shades

Retractable packaging

Comfortable and non-drying formula

Velvety texture 

Decent staying power

Preservatives free
Cons:
Transfers to cups and glasses 
Final Word: If you have the love for darker shades with a velvety texture and non-crumbly formula, this is the one for you. It has a non-drying formula which sits comfortable on lips. They last for the decent amount of time and always leave a tint which looks cute. They are easily available online. You might also check out its other shades.
Rating: ⭐⭐⭐⭐