In a world where inspiration fuels our spirits, badass quotes for women are like jet fuel for our souls.
We often find ourselves in need of a little push, a reminder of our own strength, and the amazing resilience we possess.
That's where badass women quotes swoop in, like our personal cheerleaders. They're the empowering chants that echo in our minds when self-doubt creeps in.
These powerful words, spoken by women who've conquered mountains and shattered glass ceilings, remind us that we, too, have the fire within us to take on any challenge.
So, grab a cup of coffee, sit back, and scroll through a collection of quotes that will make you feel like the badass woman you truly are!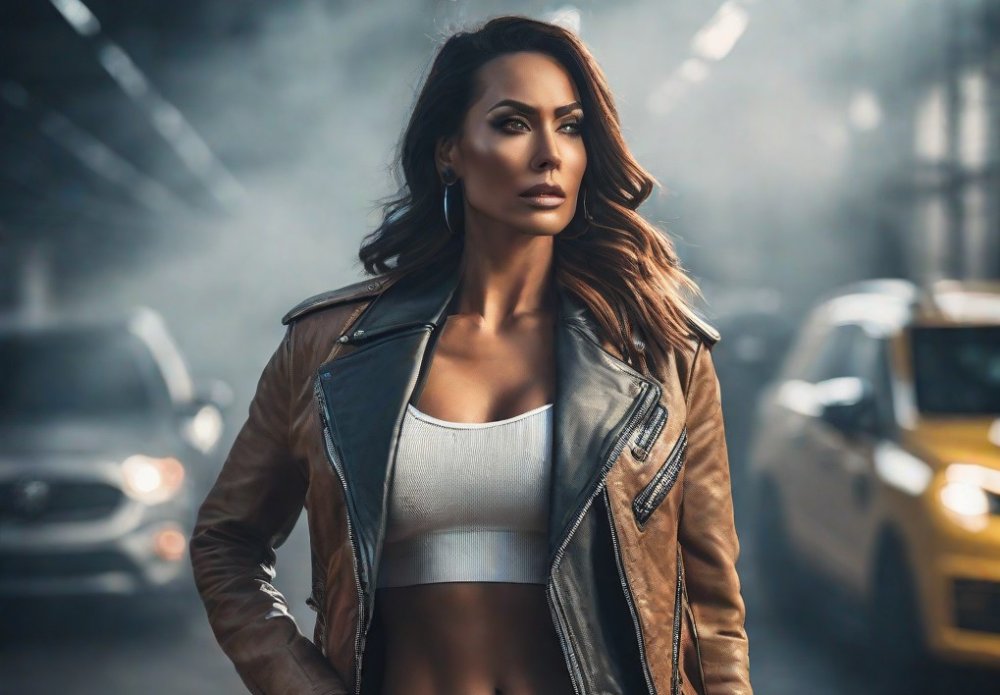 Short Badass Women Quotes
Feeling diminished on power lately and want to get your strength back? Here are a few strong women quotes that will make you feel in charge:
"She believed she could, so she did." – R.S. Grey
"Luck is the byproduct that happens when preparation meets opportunity"- Seneca
"Well-behaved women seldom make history." – Laurel Thatcher Ulrich
"An ant on the move does more than a dozing ox"- Lao Tzu
"Strong women don't have attitudes, they have standards."
"Our greatest glory is not in never failing, but in rising every time we fall." – Confucius
"The question isn't who's going to let me; it's who's going to stop me." – Ayn Rand
"We are what we repeatedly do. Excellence, then, is not an act, but a habit." – Aristotle
"A strong woman stands up for herself. A stronger woman stands up for others."
"Work hard in silence, let your success be the noise." – Frank Ocean
"Hard work beats talent when talent doesn't work hard." – Tim Notke
"Tell me and I forget. Teach me and I remember. Involve me and I learn." – Benjamin Franklin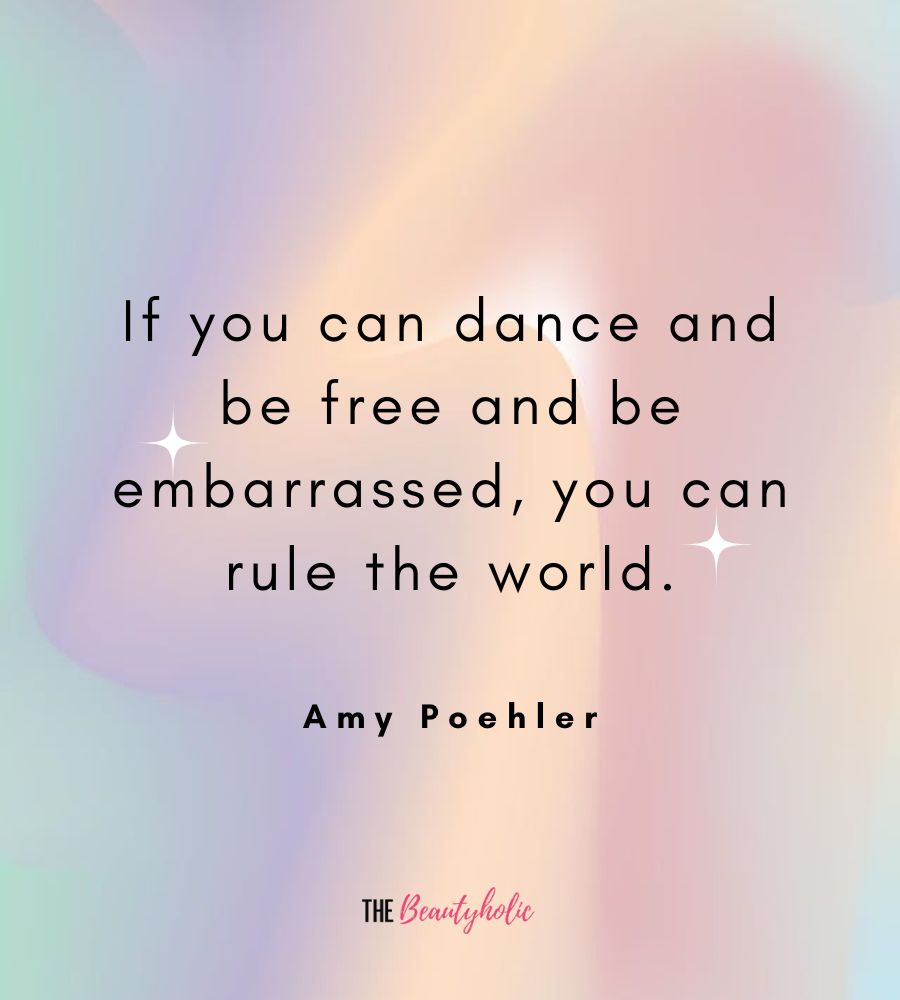 "Either you run the day or the day runs you." – Jim Rohn
"Live as if you were to die tomorrow. Learn as if you were to live forever." – Mahatma Gandhi
"When writing the story of your life, don't let anyone else hold the pen." – Harley Davidson
"The trouble with most of us is that we would rather be ruined by praise than saved by criticism." – Norman Vincent Peale
"It is better to conquer our grief than to deceive it." – Seneca
"The greatest weapon against stress is our ability to choose one thought over another." — William James
"The whole future lies in uncertainty: live immediately." – Seneca
"We suffer more in imagination than in reality." – Seneca
"Do one thing every day that scares you."― Eleanor Roosevelt
"For us, there is only the trying. The rest is not our business." — T.S. Eliot
"When I let go of what I am, I become what I want to be." — Lao Tzu
"No need to hurry. No need to sparkle. No need to be anybody but oneself." – Virginia Woolf
Long Badass Women Quotes
Often, it's not about the length of the sentence, but about the meaning, thought, and emotion behind it. The best badass women quotes below will help you feel empowered:
"Fearless is not the absence of fear. It's the mastery of fear. It's about getting up one more time than we fall." – Arianna Huffington
"You will never get anything done in this world without courage. It is the greatest quality of the mind next to honor"- Aristotle
"Empowerment isn't about proving anything to anyone; it's about having the confidence to stand tall in your truth and be the architect of your destiny." – Reese Witherspoon
"Opportunity is missed by most people because it is dressed in overalls and looks like work." – Thomas Edison
"The world will see you the way you see yourself and treat you the way you treat yourself. It all starts with you, embracing your uniqueness and daring to be unapologetically you." – Oprah Winfrey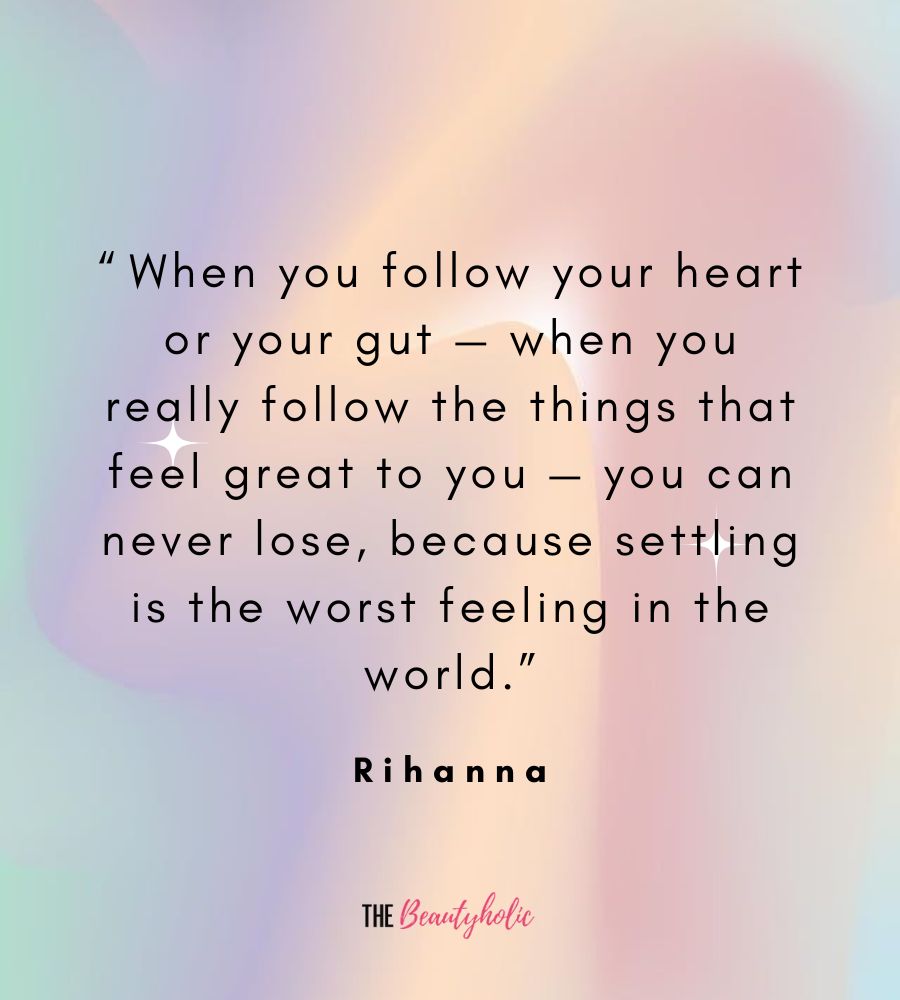 "Don't say you don't have enough time. You have the same number of hours per day that were given to Helen Keller, Pasteur, Michelangelo, Mother Teresa, Leonardo Da Vinci, Thomas Jefferson, and Albert Einstein." – H. Jackson Brown Jr.
"A woman's strength doesn't lie in conforming to societal norms; it lies in breaking barriers, shattering stereotypes, and creating her path, audaciously and authentically." – Michelle Obama
"Anyone who stops learning is old, whether at twenty or eighty. Anyone who keeps learning stays young. The greatest thing in life is to keep your mind young."– Henry Ford
"Being a badass woman doesn't mean you're flawless; it means embracing your imperfections, learning from your mistakes, and using them as stepping stones towards greatness." – Serena Williams
"Concentrate all your thoughts upon the work in hand. The sun's rays do not burn until brought to a focus." – Alexander Graham Bell
Strong Women Quotes
Women's quotes for all those strong women out there who want to let their light shine:
"If you're offered a seat on a rocket ship, don't ask what seat! Just get on." – Sheryl Sandberg
"A strong woman can handle anything that life throws at her, and she doesn't need anyone's validation for her worth."
"Smart people learn from everything and everyone, average people from their experiences, stupid people already have all the answers." – Socrates
"Strength isn't just physical; it's mental, emotional, and spiritual. A strong woman nourishes all these aspects and emerges as a force to be reckoned with."
"Ever tried? Ever failed. No matter. Try again. Fail again. Fail better." – Samuel Beckett
"Behind every successful woman is herself, her hard work, and her unyielding determination."
"We must not allow other people's limited perceptions to define us." – Virginia Satir
"Strong women lift others; they don't tear them down. Empowered women empower women."
"Don't judge each day by the harvest you reap but by the seeds that you plant." – Robert Louis Stevenson
"A strong woman isn't afraid to speak her mind, challenge the status quo, and change the world for the better."
"Do the hard jobs first. The easy jobs will take care of themselves." – Dale Carnegie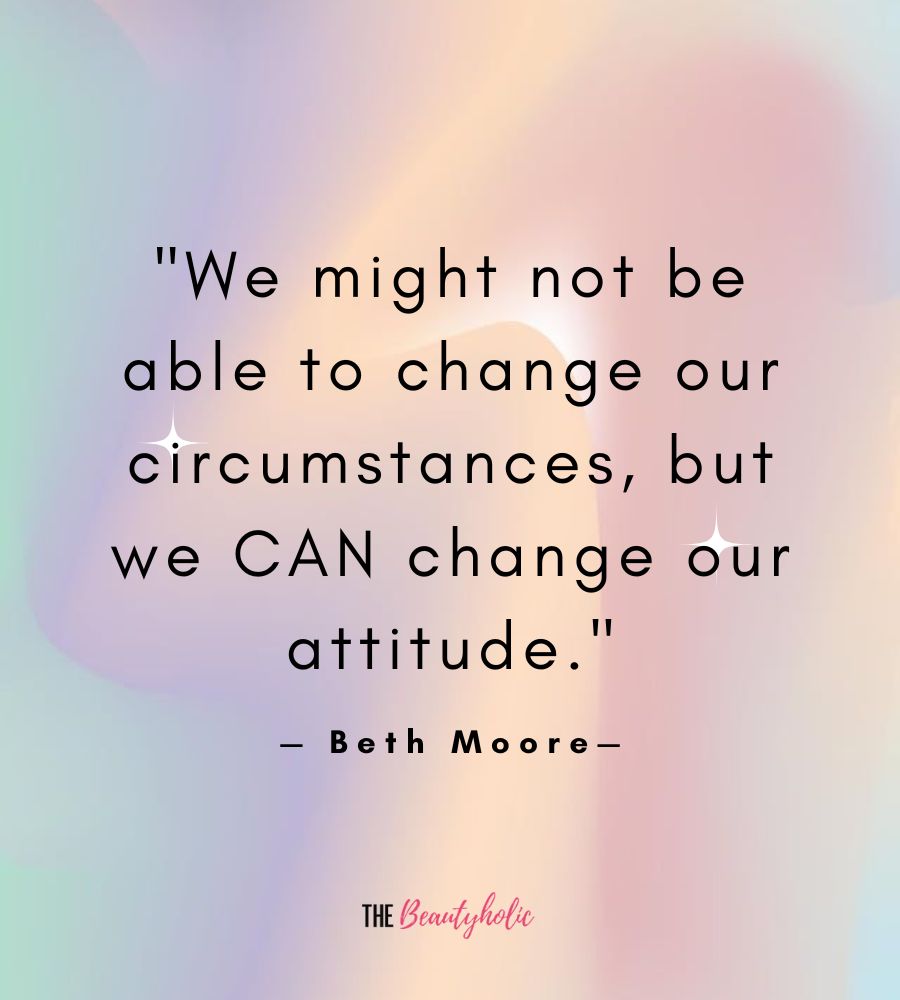 "Champions keep playing until they get it right." — Billie Jean King
"Develop enough courage so that you can stand up for yourself and then stand up for somebody else." — Maya Angelou
"I'd rather regret the risks that didn't work out than the chances I didn't take at all." — Simone Biles
"The one person who will never leave us, whom we will never lose, is ourselves. Learning to love our female selves is where our search for love must begin." — Bell Hooks
"Be courageous. Challenge orthodoxy. Stand up for what you believe in. When you are in your rocking chair talking to your grandchildren many years from now, be sure you have a good story to tell." — Amal Clooney
"I don't want to be better than you or her or him – I want to be better than I am right now." — Kerri Walsh
"If you don't see a clear path for what you want, sometimes you have to make it yourself." — Mindy Kaling
"Work hard every day. No matter what your strengths and weaknesses, there's no substitute for hard work." — Hope Solo
"I love challenging the status quo." — Sara Ramirez
"I can if I want to because it's my business." — Tabitha Brown
"True champions aren't always the ones that win, but those with the most guts." — Mia Hamm
Inspirational Quotes for Women
To inspire yourself or others who are in desperate need of it, here are a few inspirational quotes for women to channel your positive side:
"Just one small positive thought in the morning can change your whole day." – Dalai Lama
"Success is not about reaching the top; it's about lifting others along the way." – Melinda Gates
"Amateurs sit and wait for inspiration, the rest of us just get up and go to work." – Stephen King
"Be the kind of woman who makes other women want to level up."
"Think of many things; do one." – Portuguese proverb
"In a world where you can be anything, be kind, be bold, and be unstoppable." – Coco Chanel
"There are two primary choices in life: to accept conditions as they exist, or accept the responsibility for changing them." – Denis Waitley
"Your worth is not determined by the opinions of others. You are worthy, no matter what."
"Show me a person who has never made a mistake and I'll show you someone who has never achieved much." – Joan Collins
"The most courageous act is still to think for yourself. Aloud." – Coco Chanel
"You are never too old to set another goal or to dream a new dream." – C.S. Lewis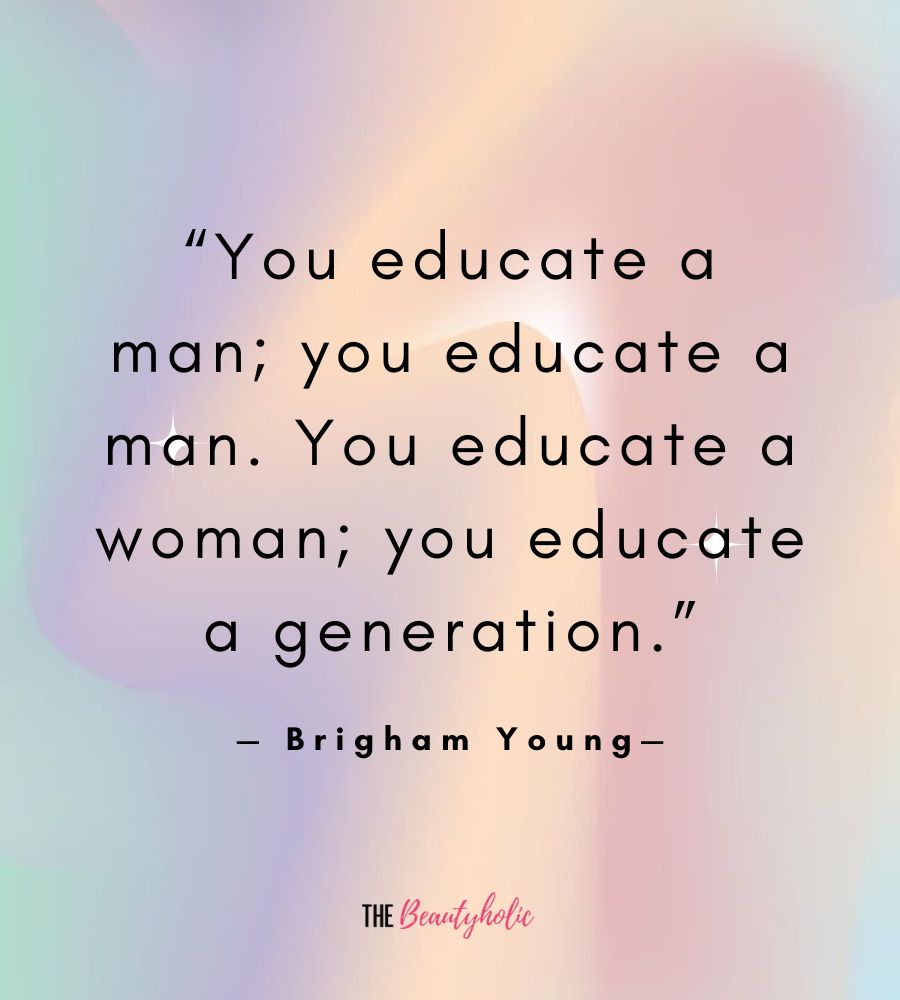 "Ignore the glass ceiling and do your work. If you're focusing on the glass ceiling, focusing on what you don't have, focusing on the limitations, then you will be limited." — Ava DuVernay
"There are two powers in the world; one is the sword and the other is the pen. There is a third power stronger than both, that of women." — Malala Yousafzai
"A woman is like a tea bag; you never know how strong it is until it's in hot water." — Eleanor Roosevelt
"Life is very interesting… in the end, some of your greatest pains become your greatest strengths." — Drew Barrymore
"You can be an absolute woman and also be smart and tough and not lose your femininity." — Priyanka Chopra
"I had to remind myself of the truth of who I was and the reality that success wasn't defined by a result but by faithfulness. I had to remember that my identity and healing weren't dependent on the voices that surrounded me and that the truth wasn't dependent on popular opinion or cultural responses. I had to focus on what was real and true. The straight line instead of the crooked." — Rachael Denhollander
"I can never be safe; I always try and go against the grain. As soon as I accomplish one thing, I just set a higher goal. That's how I've gotten to where I am." — Beyoncé
"Optimism is the faith that leads to achievement. Nothing can be done without hope and confidence." — Helen Keller
"I love hearing educated people speak and just shut everyone up. Knowledge is always the loudest voice." — Zendaya
"Perhaps some detours aren't detours at all. Perhaps they are the path." — Katherine Wolf
Unapologetic Women Quotes
These quotes are for when you just want to be yourself and don't feel like explaining yourself:
"Intelligence is the ability to adapt to change." – Stephen Hawking
"I will not be any man's half-time, down-time, spare time, or sometimes. So don't waste my time."
"Only those who will risk going too far can find out how far one can go." – T. S. Eliot
"She wore her scars like wings, and she soared above the judgmental world."
"The question isn't who is going to let me; it's who is going to stop me." – Ayn Rand
"Unapologetically me, because I refuse to be anyone else."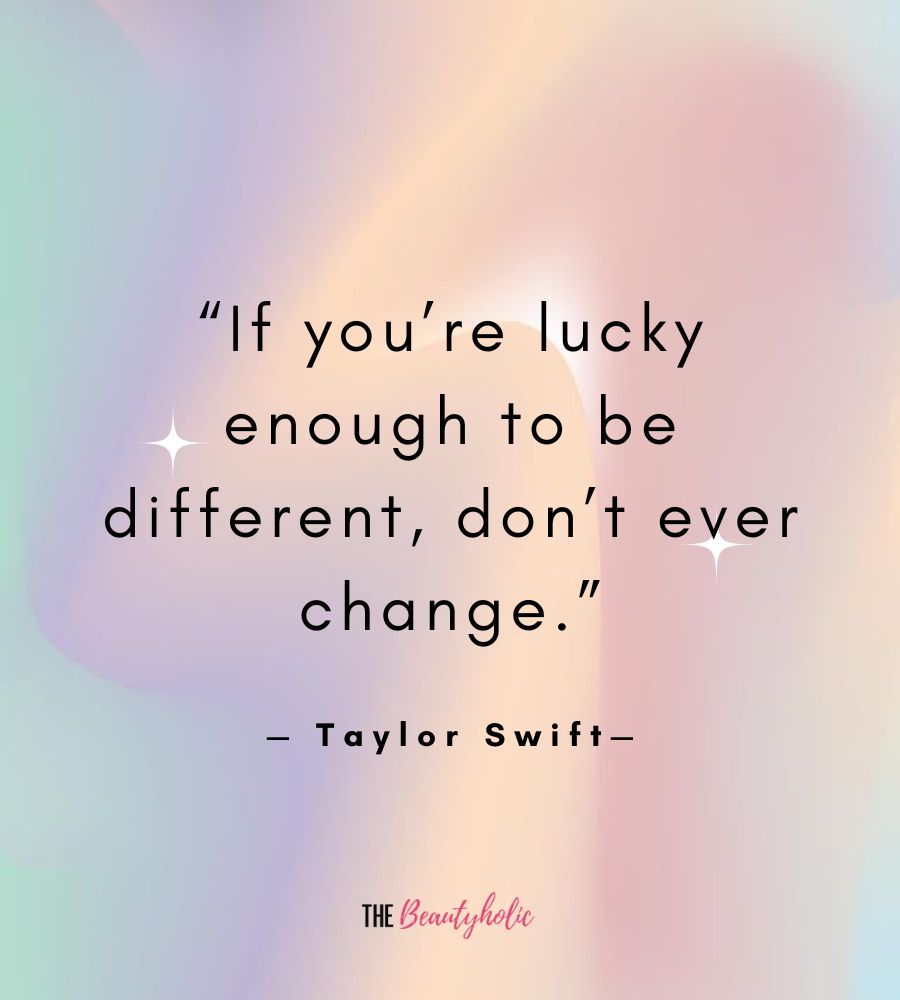 "I never dreamed about success, I worked for it." – Estee Lauder
"She wasn't looking for a knight; she was looking for a sword."
"First, think. Second, believe. Third, dream. And finally, dare." – Walt Disney
"It's kind of fun to do the impossible." – Walt Disney
"All our dreams can come true if we dare to pursue them." – Walt Disney
"I am not what happened to me; I am what I choose to become." – Emma Watson
"Stop wearing your wishbone where your backbone ought to be." – Elizabeth Gilbert
What's being a badass like?
You know what? Being a badass woman is like embarking on an exhilarating adventure with no limits.
Picture this:
Strutting down the street in your favorite power suit, flaunting confidence for days and making heads turn with every step.
Conquering challenges with a fierceness that ignites a fire within you, reminding yourself that you're capable of achieving anything you set your mind to.
Breaking through glass ceilings, one shatter at a time, and proving that gender doesn't define your abilities or define what you can aspire to be.
Standing up for yourself and others, using your voice as a catalyst for change, amplifying the struggles that need to be heard, and championing equality in every aspect of life.
Surrounding yourself with an empowering tribe of like-minded individuals, ready to lift each other up, celebrate victories, and lend unwavering support when the going gets tough.
But most importantly, being a badass woman means embracing your authenticity, being unapologetically yourself, and empowering others along the way. It's about making a mark on this world, leaving a legacy that inspires and paves the way for future generations.
Over to you…
In a world that often tries to define and confine women, these badass women quotes remind us that we have the power to break free, embrace our inner strength, and live unapologetically. Each of these quotes carries the essence of resilience, independence, and the spirit of making a difference. Let's celebrate the incredible journey of women who have changed the world and inspire others to do the same. Remember, your inner badass is waiting to be unleashed. It's time to rise, conquer, and shine like the fierce woman you were born to be!
More quotes for you…