According to me, it is essential to apply perfume or a deodorant whenever you're going out. Apart from making you smell good, it also boosts your confidence, makes you attractive while lifting your mood.
There is a wide variety of perfumes suited for different moods, different occasions and different personalities. Zara is a trendy brand, and I really wanted to try one of their perfumes. I recently bought Zara Dandelion perfume which I'm loving.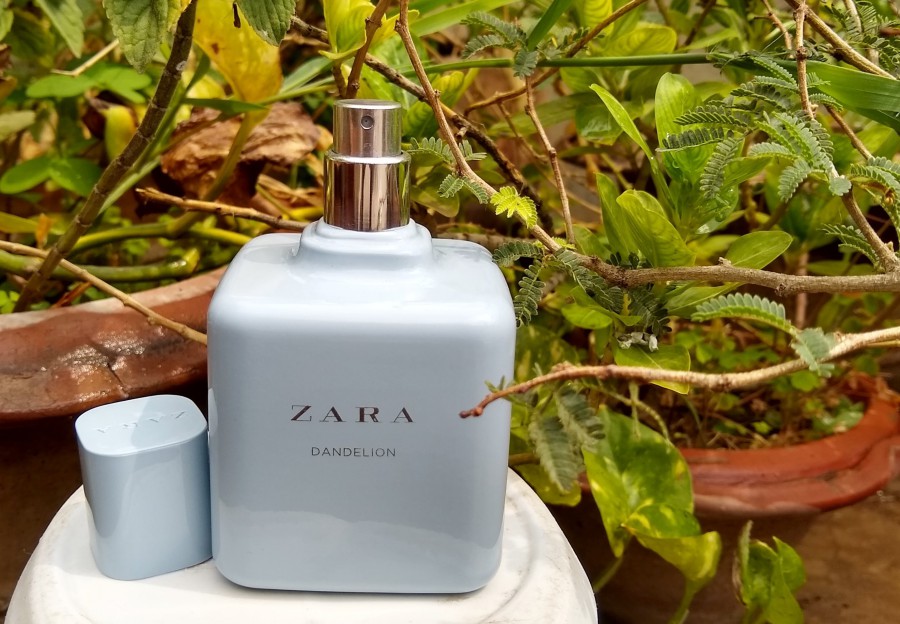 It is my first ever Zara perfume, and I bought it from a Zara store. I really liked the fragrance of this one, so I got it.
Now that we know how important it is to smell good here's a complete review of Zara Dandelion perfume.
About the product: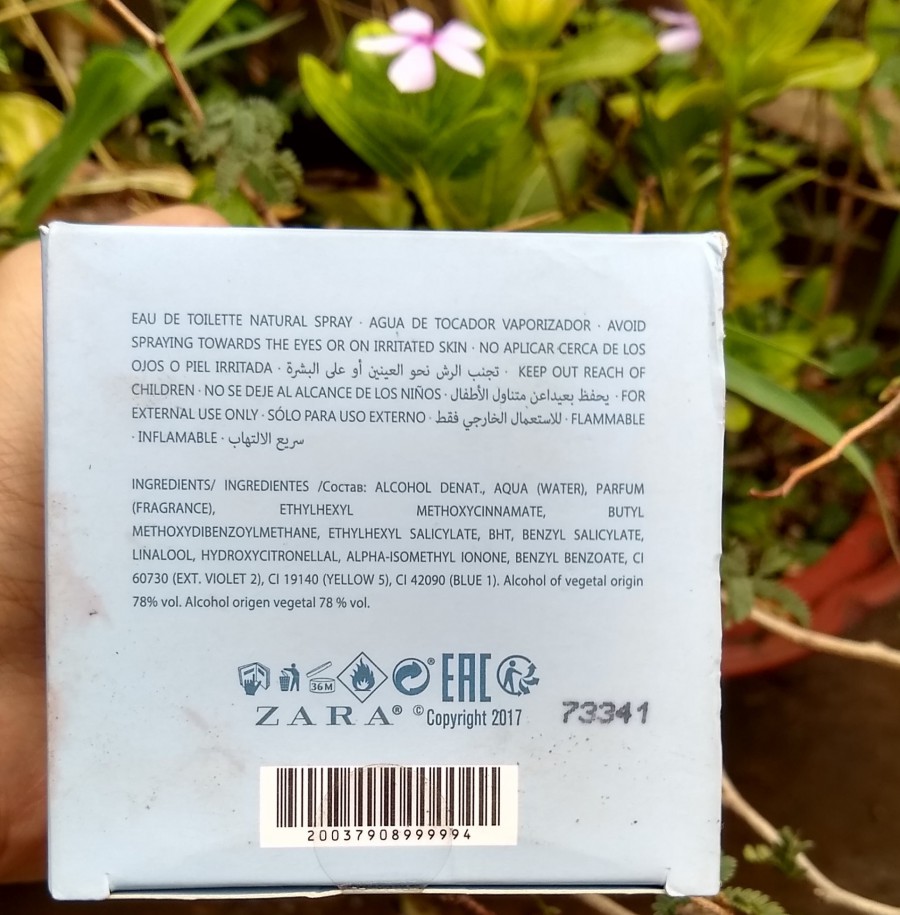 Dandelion is a perfume by Zara for women and was released in 2017. The scent is fruity-sweet.
Top note is peach; middle notes are magnolia, jasmine and base notes are vanilla, sandalwood and brown sugar.
Price: INR 990/- for 100 ml
How to apply?
Spray onto pulse points.
My experience with ZARA Dandelion Perfume
The bottle of the perfume is sky blue with its name on it. The bottle looks very classy and elegant. It seems straightforward yet luxe.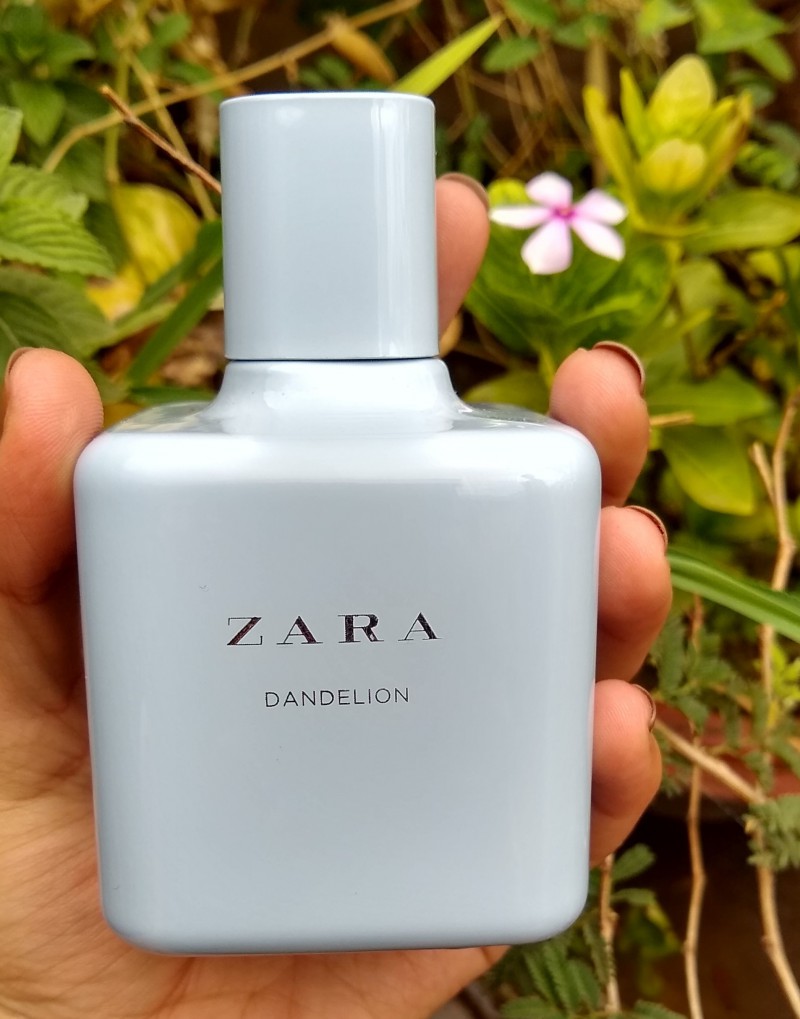 I feel if you smell good, it leaves an impression on others. A person who smells good every time will instantly catch your attention. This is why I never forget putting on perfume or either a deodorant whenever I'm going out or going to meet somebody.
Talking about its longevity, the great thing is that this lasts you for the whole day long and it stays on your clothes until washed. My clothes smell heavenly whenever I apply this perfume on them.
It has a sweet fragrance that is so pleasant, and I can smell it all day long. I loved the sweet fragrance. I like to apply it whenever there's a special occasion as this is an expensive one. This is a perfect one and is definitely worth the price.
This perfume stays on for the whole day, which is nearly 12 hours. The staying power is great. It stays on your clothes until they are washed.
Since Zara Danelion perfume is expensive and comes from a popular brand, I had high expectations, and I'm glad that it completely lived upto my expectations.
Pros:
Exquisite and classy packaging.
Lasts for whole day long.
Worth the price.
Feels like a very high-end perfume.
Cons:
Would I recommend / repurchase?
I would highly recommend Zara Dandelion Perfume to all the ladies out there, this is a perfect perfume with high staying power, and you should definitely purchase it.
Zara Dandelion Perfume
Final Word
It is a long-lasting branded perfume which is worth the price. It has a perfectly sweet blend of peach, magnolia and jasmine which are great for feminine fragrance. You should buy this if you wish to invest in a high-end perfume.