I don't do kajal most of the time, because I feel that though it defines my eyes it makes them look more compact and subsequently less awake. So, I started looking for a product that would give my eyes the magical boost of awakening and make them look large and open. Then I came across Wet n Wild Ultimate Brow Highlighter in the shade Highlight of My Life
that seemed to be the exact solution to all my problems, read on to know if it was really.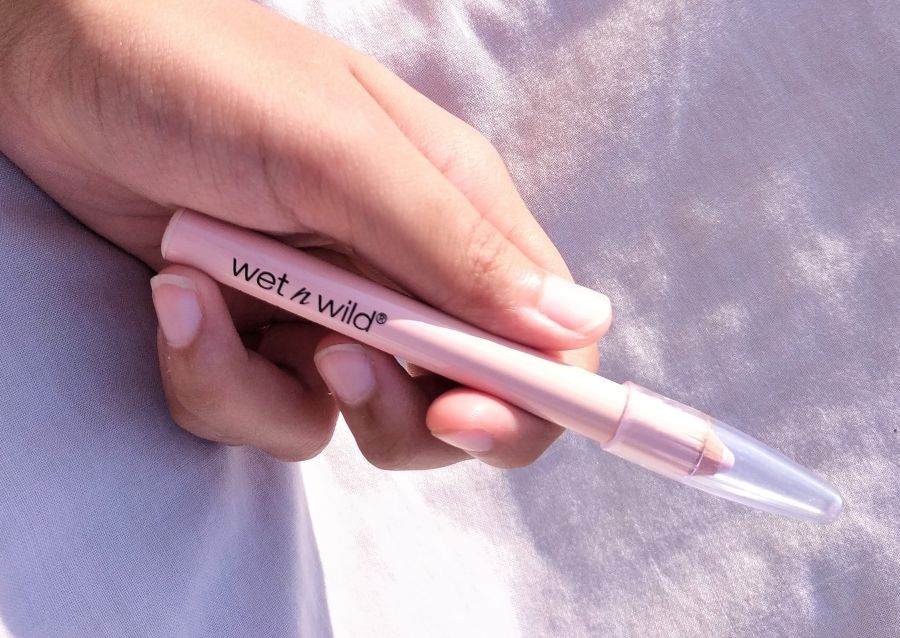 About the product: Instantly awaken your eyes with this brow lifting and enhancing pencil by Wet n Wild. Apply directly under the arch of your brow from the inner corner of your eye towards the outer edge to open up your entire eye area. Your little secret to look wide-awake, no matter how little sleep you've had. This one will always have you covered.
Price: 2.6 gm of product retails for Rs. 250/- | Buy it on Nykaa here
Wet n Wild Brow Highlighter – Highlight Of My Life Review
So the product comes in the shape of a pencil, a wooden pencil to be precise, with a clear cap on the top. There was no sharpener in the pack which is a con because the pencil needs to be sharpened. The pencil is quite thick which is a really good thing because that means that you are getting a lot of product. There is no particular smell to the product.
The crayon has a creamy texture that glides on the skin effortlessly. The product is neither chalky nor does it gives off residue while application.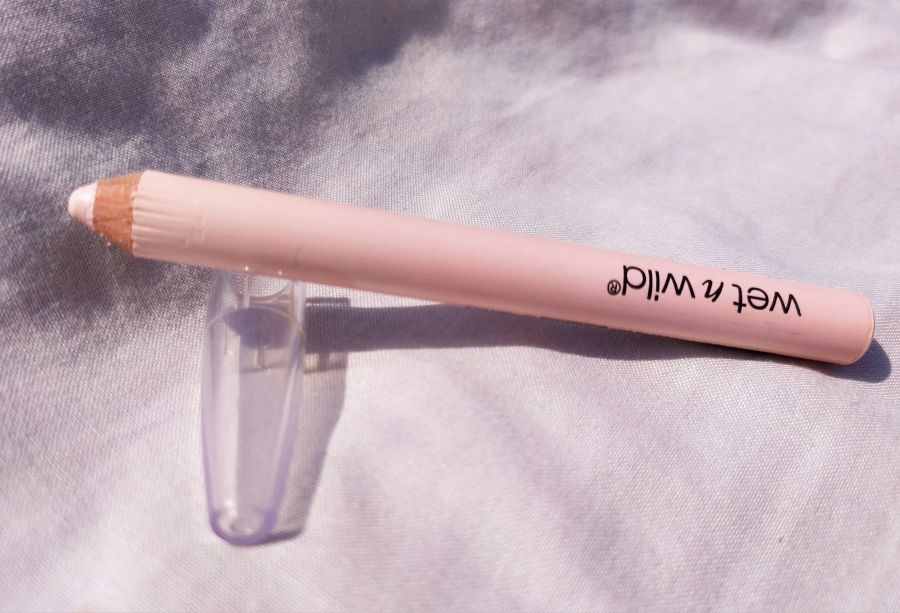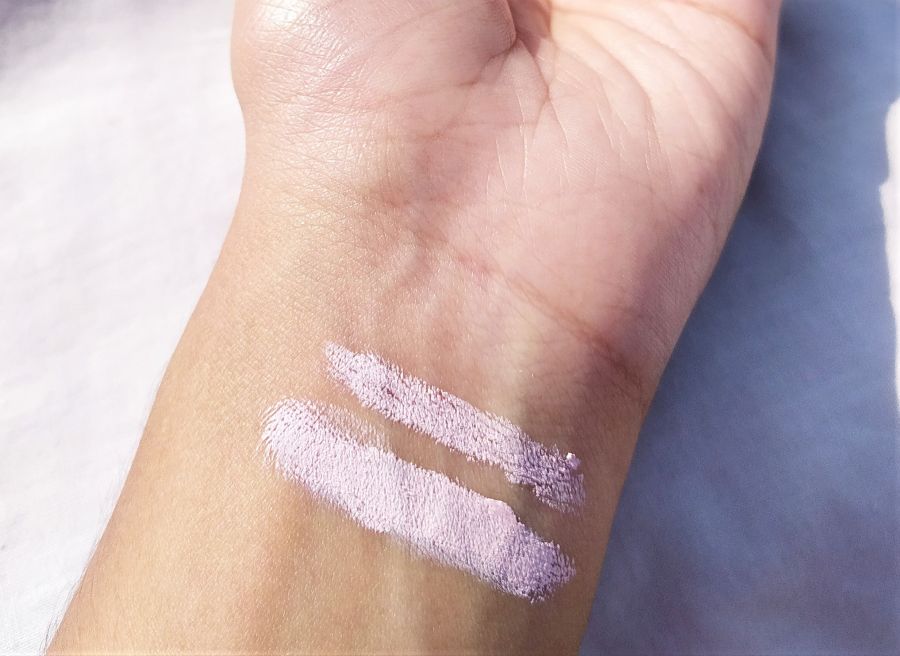 Coming to the shade the part I love the most about this pencil, it is a natural, light-tonne, pink shade. I was afraid that the pencil will give off a color that would be too noticeable and different from the natural pink eye-shade and the product won't work as a nude-eye pencil.
But, the shade of the highlighter is so amazing that it opened up my eyes instantly and looked like I haven't applied anything, perfect for the no-makeup-makeup look. If you want a non-noticeable look then be sure to apply the product with a very light hand.
Another good thing about the pencil is that it gives a really good color payoff in just one swipe so you can build up the intensity of the highlighter by simply changing the pressure of application.
For the eyes, the highlighter does a decent job in opening them up, but it won't make your eyes look drastically larger or something it will just make them look more awake.
Now, let's come to the brows. How I apply it to the brows is that I go under my brows with a thick line and then just blend it with my fingers. It does take a minute or so to blend in so I make sure to do this step right after I prime my eyes because if I were to do it after it would mess my eye makeup in the blending process.
It does lift your brows, correct brow lines and defines the brows but again nothing drastic though commendable.
The shade will suit almost every skin tone because it is a natural, pink shade. One more thing that I like a lot about this highlighter pencil is that it has no shimmer at all, it gives a smooth, matte finish on application.
The formula puts up throughout the day on the brows, it keeps giving them the highlighted and defined look, on the eyes however it vanishes after 3 hours, it just fades off.
Pros:
Is very economical, you get a lot of product at such a low price.
Opens up your eyes instantly.
Makes the brows defined and highlighted.
Has no shimmer particles.
Gives a smooth, matte finish.
Easy to apply.
It can build up the product according to need.
It will suit almost all skin tones.
Stays put for long on the brow area.
Cons:
Takes the effort to blend.
It does not bring any drastic change, highlights contently.
No included sharpener in the package.
A lot of product is wasted out while sharpening.
Have you tried this Wet n Wild Brow Highlighter? Let me know in the comments below!
Wet n Wild Ultimate Brow Highlighter - Highlight Of My Life
Final Word
Okay, so overall, I use this product a lot and haven't found any better highlighter for my eyes and brows yet. So, do not let my "drastic change" words discourage you from buying this super-amazing product at such a low price. The reason I said it is because it's true there would be no drastic change in your eyes and brows, like the magical one but surely there will be a highlighting difference. With it your eye area would definitely look more defined, highlighted, and better than bare. So, if you are looking for a normal highlighter for your eyes and brows then go for this one and you would not be disappointed.