Hair serums instantly make your hair manageable and add shine. Since I do not always have perfect hair, I use a lot of hair products. One of them is a serum, as it helps me to make my hair manageable. I keep on trying new serums for this purpose. Also, hair serums do not harm my hair.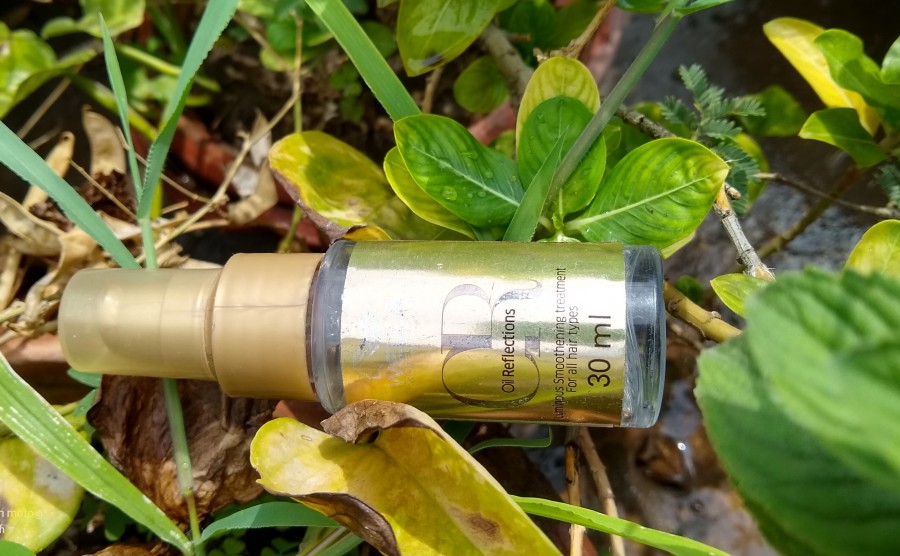 I wanted something for dry and unmanageable hair considering the current weather, and then I came across this product from a well-known brand called Wella. Wella specializes in hair care, and I've heard good things about the brand. So I tried Wella Professional Oil Reflections Luminous Smoothing Treatment.
So here's a complete review of this hair serum.
About the product:
For all hair types. Versatile perfecting treatment for glossy reflections. With macadamia and avocado oils.
Price: INR 450/- for 30ml | Purchase it from Nykaa
How to apply?
Shake before usage. Distribute 1-2 pumps into the palms of your hands, then apply evenly throughout your mid-lengths and ends.
Wella Professional Oil Reflections Luminous Smoothing Treatment Review
Packaging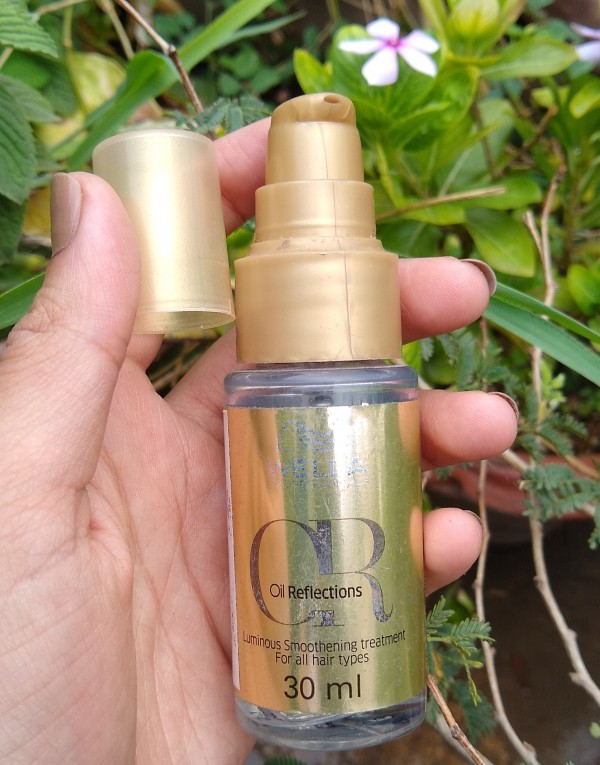 It comes in a transparent bottle with a golden label on it that contains all the details about the product. It has a pump dispenser which I really like. Overall the packaging of the product is exquisite and convenient.
Color and Texture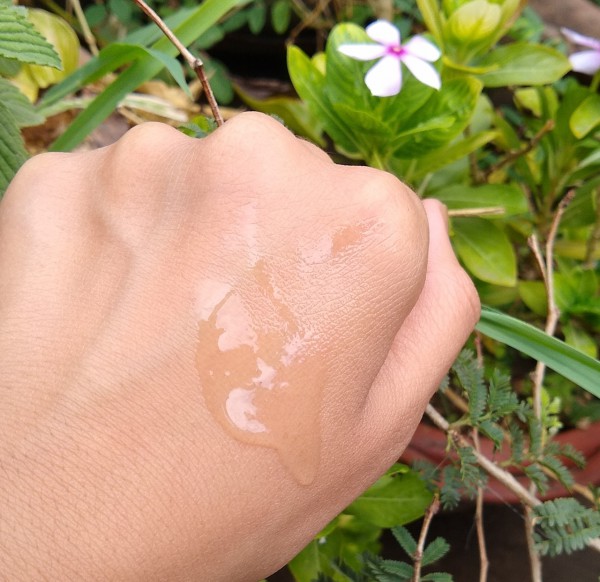 It is transparent in color and has a serum-like consistency. It is incredibly smooth in texture.
Fragrance
It smells amazing, and I can literally smell this all day long. The fragrance is very captivating.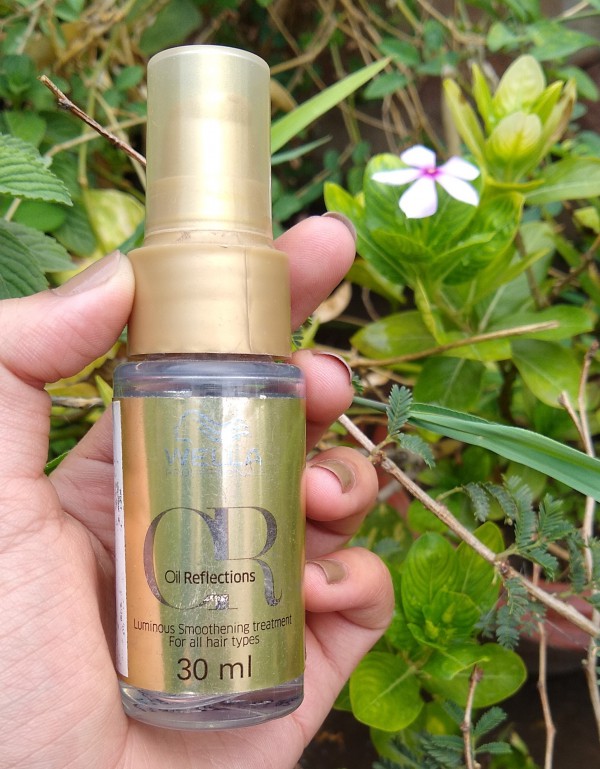 My Experience
This serum contains macadamia and avocado oil. For those who do not know about it, macadamia nuts are native to Australia and are full of healthy fats.
Macadamia oil is excellent for calming the hair of frizz, tangles, and dullness. It is lightweight and non-greasy oil.
Talking about the avocado, it is packed with nutrients and antioxidants. Avocado oil contains monosaturated fats. Monosaturated oils are better able to penetrate the hair than polyunsaturated fats.
My hair has become dry, and after I wash them with Wella shampoo, I like to use a serum to make them frizz-free and manageable.
I apply this serum on my hair ends and through mid-length. I require about two pumps of it. I use it on damp hair.
After applying this on my hair, they feel extremely smooth. It also makes my hair shiny and frizz-free. Its fragrance is to die for. My hair feels really good after applying this. It also makes my hair manageable. Also, there is less breakage of hair because this serum makes it easier to detangle hair. It also helps me to style my hair.
You might find it a bit expensive, but you can feel that it is a luxurious product when you use it.
Pros:
Makes hair smooth.
Adds shine to your hair.
Smells amazing.
Smooth texture.
Very convenient packaging.
It doesn't weigh my hair down.
Makes hair manageable.
Helps in detangling hair
Available in different sizes.
Cons:
Would I recommend or repurchase?
You may find it a little expensive, but it's totally worth the price. You should definitely give this a try.
Wella Professional Oil Reflections Luminous Smoothing Treatment
Final Word
This good-smelling hair serum makes my hair manageable every time I use it. It's suitable for frizzy hair especially after washing hair and the shine stays on for a long period of time. The best part is, it doesn't weigh my hair down post-application.
Have you used Wella Professional Oil Reflections Luminous Smoothing Treatment on your hair? I'd love to know your thoughts in the comments below. 🙂