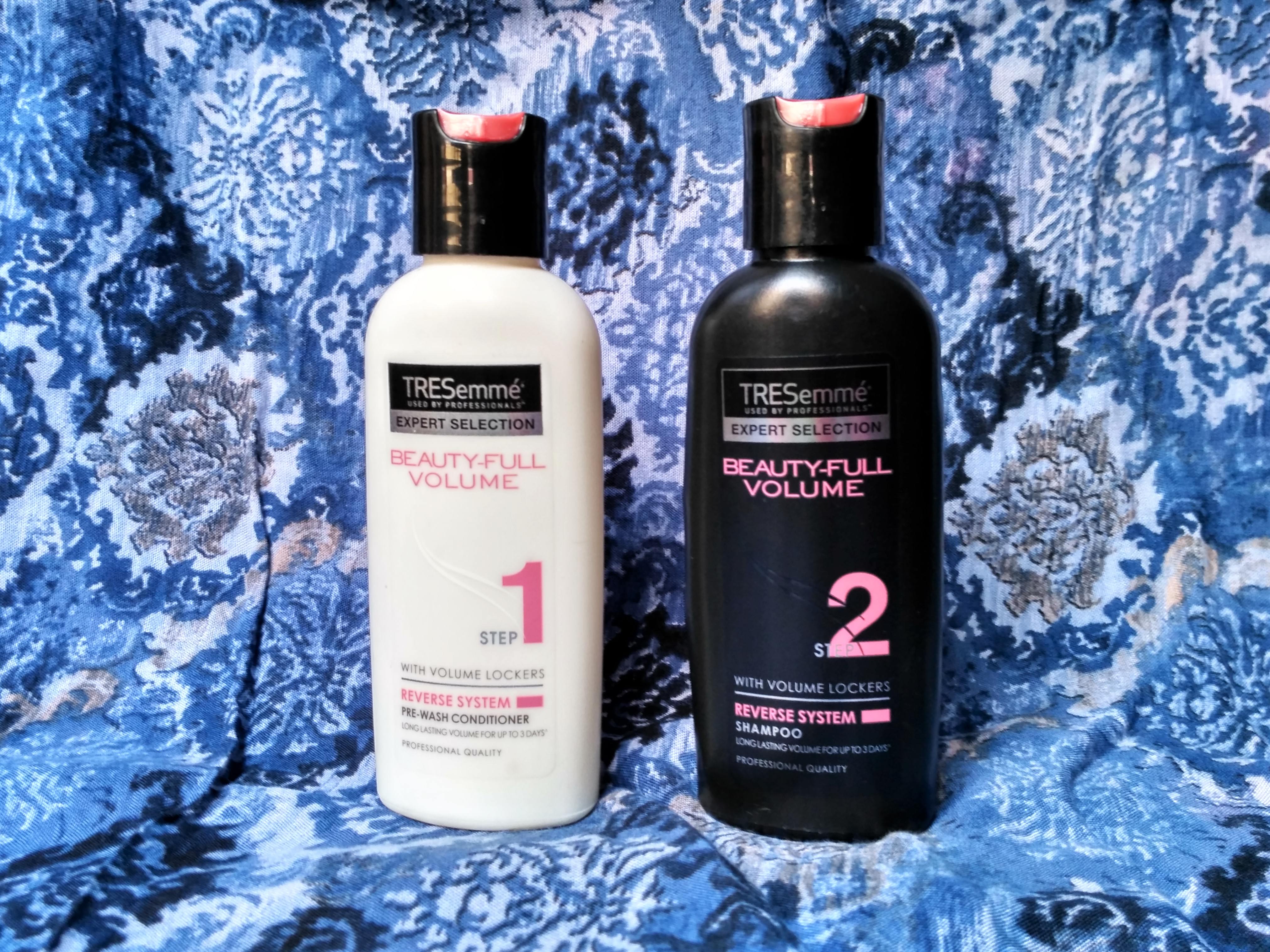 Hey, sweethearts! ❤
Shampoos and conditioners are one of those things my search never ends for. Even if I end up with the best hair products, I'll still feel the urge to find better. This habit of mine makes me end up with hit-and-miss products.
So while carrying on my usual ritual, I thought to give TRESemme Beauty-Full Volume Shampoo & Conditioner a try. Its concept of using the conditioner first then applying the shampoo was intriguing enough.
In the past, I've used Tresemme Split Remedy Shampoo, which I had a fine experience with. This post has been pending for like 6 months, and now that I've got time, I'm going to pen down my experience. I had really high expectations with this range. To know whether it was a hit or miss for me, keep on reading.
TRESemme Beauty-Full Volume Conditioner Review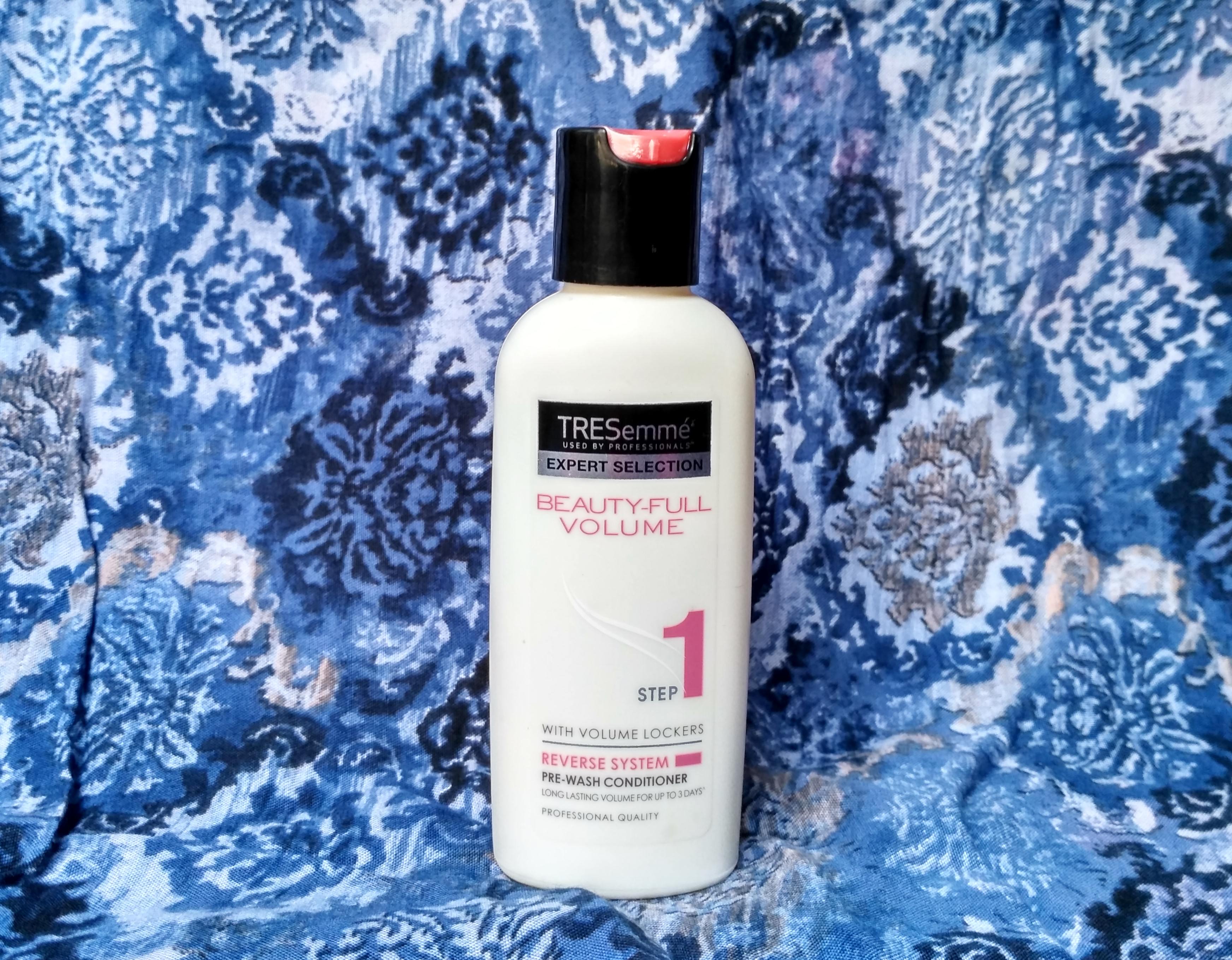 Price: Rs. 190 ml | Buy it here
Ingredients: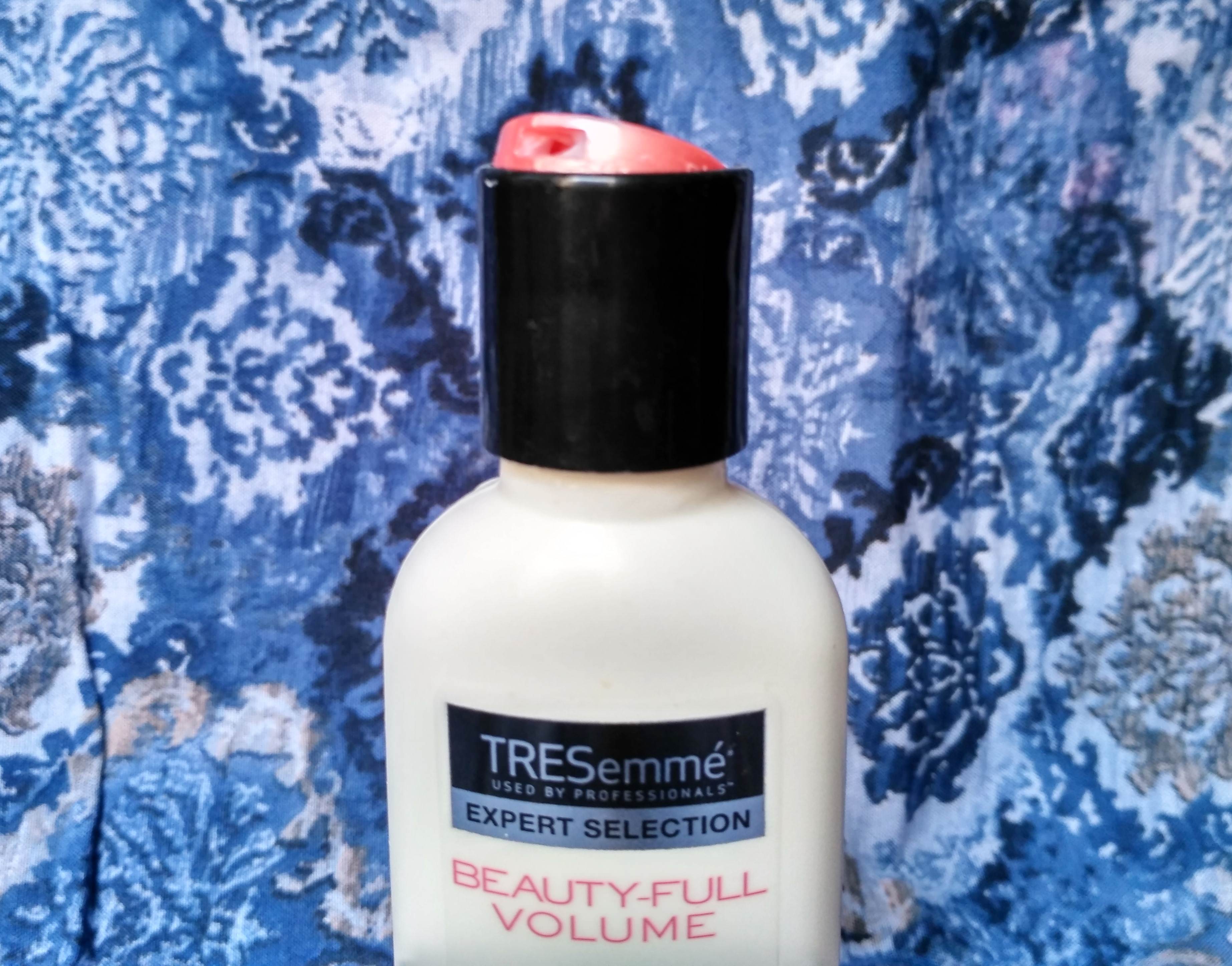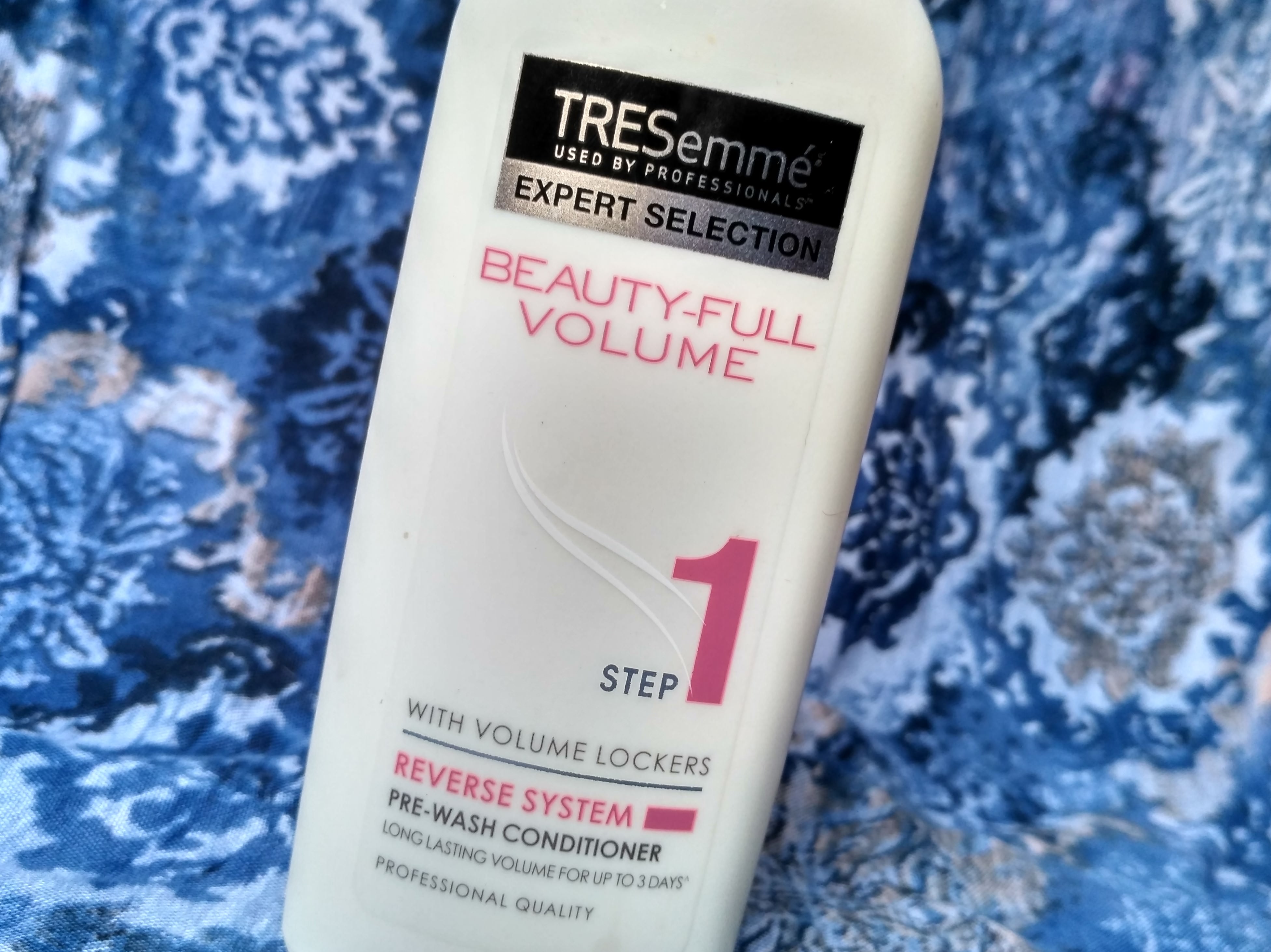 This conditioner comes in a white bottle with a black and pink press-open cap. Its consistency is thick and creamy and is white in color. It has a pleasant fruity fragrance which I'm a fan of. So as per the directions, I have to use the conditioner first. I wet my hair a bit and then take two dime-sized amounts of conditioner and apply to my hair. I leave it for 2-3 minutes and then wash it off. The conditioner left my hair soft and silky. I used this conditioner after using the shampoo, and it wasn't that effective in controlling the frizz.
TRESemme Beauty-Full Volume Shampoo Review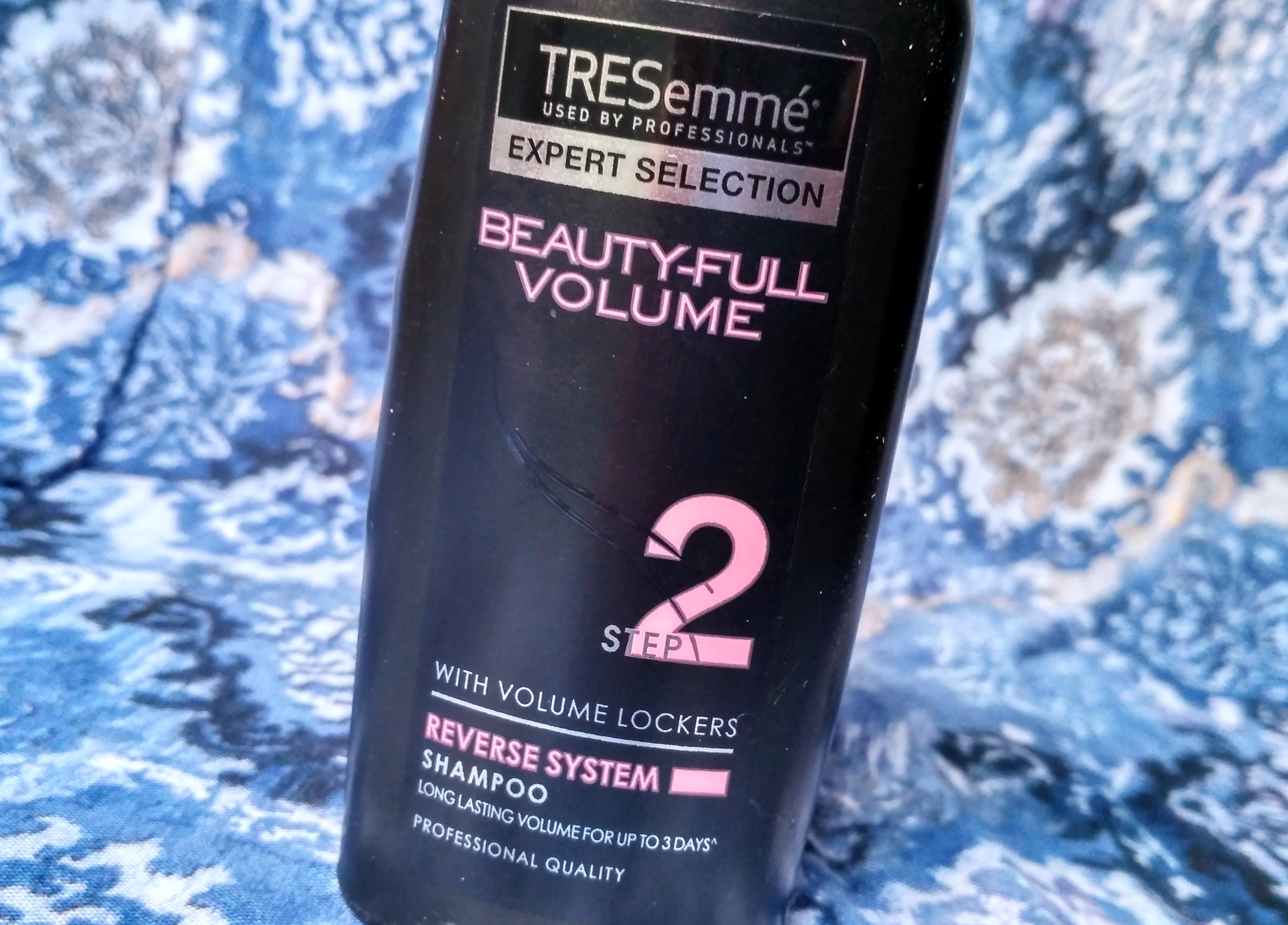 Readers like you help keep The Beautyholic running. When you buy through links on our blog, as an Amazon Associate, we earn from qualifying purchases at no extra cost to you.
Price: Rs. for 190 ml | Buy it here
Ingredients: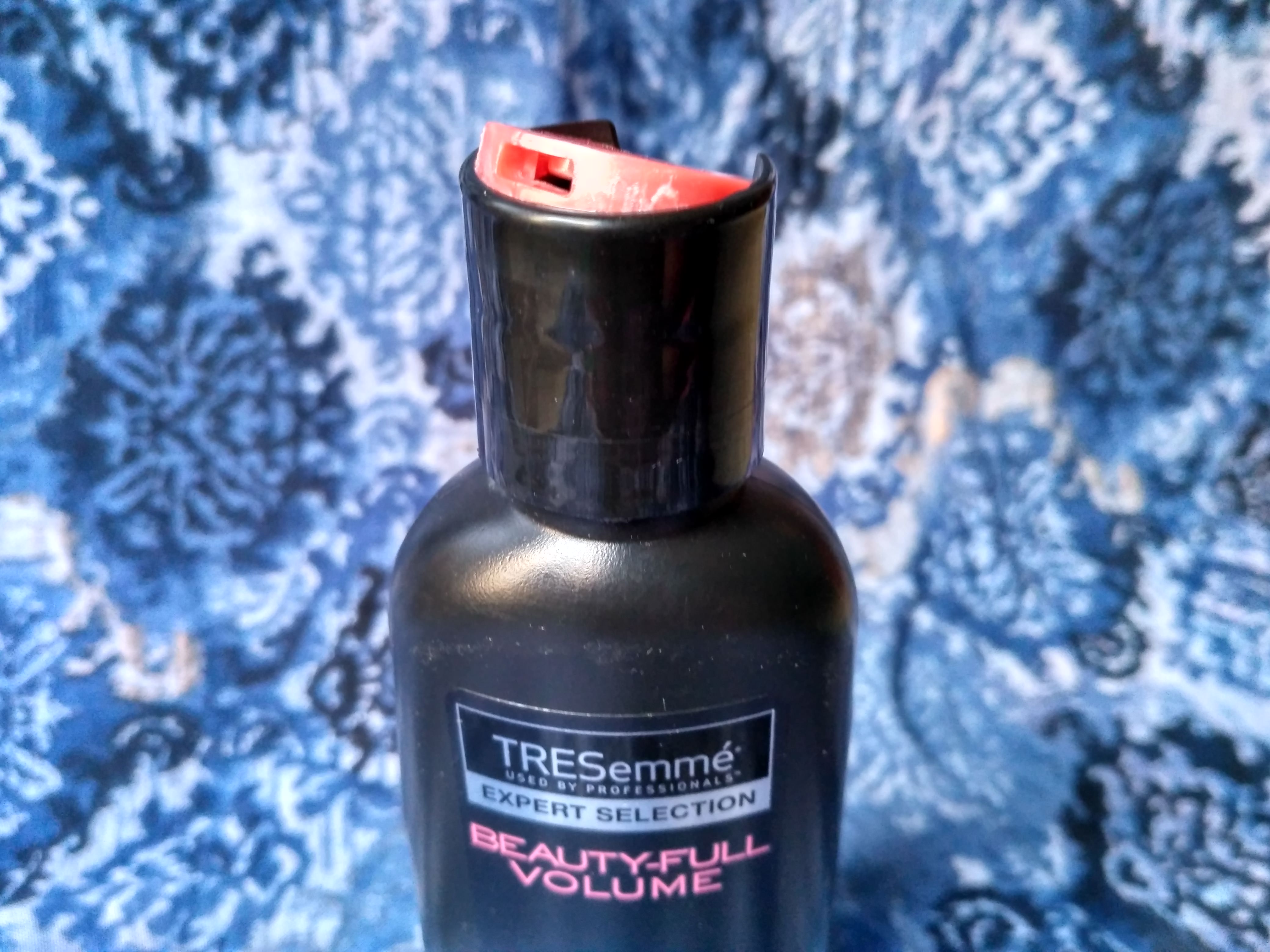 Now comes step number 2: Shampoo. It comes in a black bottle with a black & pink press-open cap. It has a runny consistency, is white in color, and has the same fruity fragrance. After using the conditioner, I took two dollops of this shampoo and massaged it onto my hair for 2-3 minutes.
The shampoo gets rinsed off easily and cleanses my hair very effectively. I found using this reverse hair wash technique weird, but it worked. My hair felt soft and smooth, but after it dried, they were rough and frizzy. They looked shiny but unmanageable.
I have an oily scalp with dry ends, and this shampoo didn't suit me. I tried to use this range the usual way, which is to first shampoo, then conditioner, and still it didn't work well for me. Using this shampoo alone can cause frizz. I've used Tresemme Ionic Strength shampoo, and this shampoo wasn't as good as the latter one.
Final Word: All in all, this is an average shampoo & conditioner. I'm not sure whether my hair type or this shampoo didn't work for me. I used it the other way: first shampoo, then conditioner, but it still didn't cut out for me. Though it volumizes hair and makes them appear shiny, it made my hair frizzy and unmanageable. It didn't cause any hair fall. I look for a shampoo and conditioner that cleanses my scalp and control frizz, but this one didn't come as per my expectations. If you plan to get this, use both the shampoo & conditioner to get satisfactory results.
Rating: ⭐⭐⭐
Have you tried the TRESemme Beauty-Full Volume range? How was your experience with it?