Everyone wants to have flawless, star-like skin, yet choosing the right products can be tricky. While drugstore products can provide decent skincare, a product from a luxurious brand steps up the game.
You might be thinking that pampering yourself with premium beauty products would be a great idea— it is, for sure. So, here are the top 10 premium skincare brands that are all about extravagance.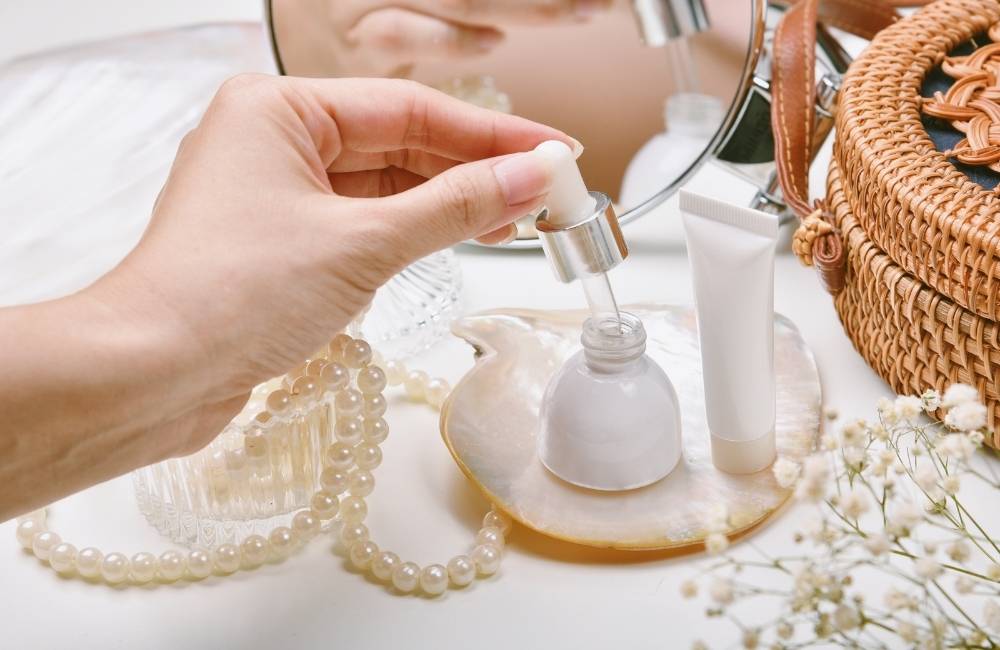 Readers like you help keep The Beautyholic running. When you buy through links on our blog, as an Amazon Associate, we earn from qualifying purchases at no extra cost to you.
1. Mario Badescu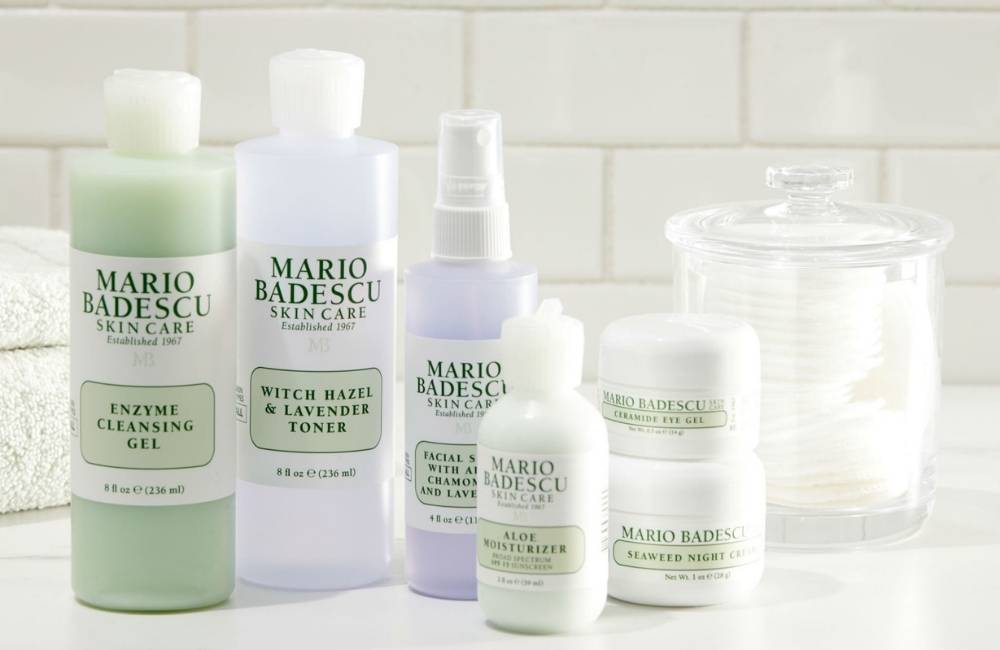 Named after the owner, Mario Badescu was founded in the year 1967. This American skincare line was founded by a Romanian who was an expert in chemistry and cosmetology.
Mario Badescu came to America to accomplish something big. In a matter of months, he converted his New York apartment into a European-style salon.
As his salon gained more popularity, Mario Badescu continued to research how to make a product that would help people's skin look healthier. Now, Mario Badescu offers over 200 products to choose from to suit all ages and skin types and is one of the top-selling premium skincare brands worldwide.
Why should you try this brand?
Celebrities like Jennifer Aniston and Lucy Hale love this brand. Some of their popular products are Facial Spray with Aloe, Herbs and Rosewater, Enzyme Cleansing Gel, Seaweed Night Cream.
Where to shop products from Mario Badescu: Shop at Amazon
2. Estée Lauder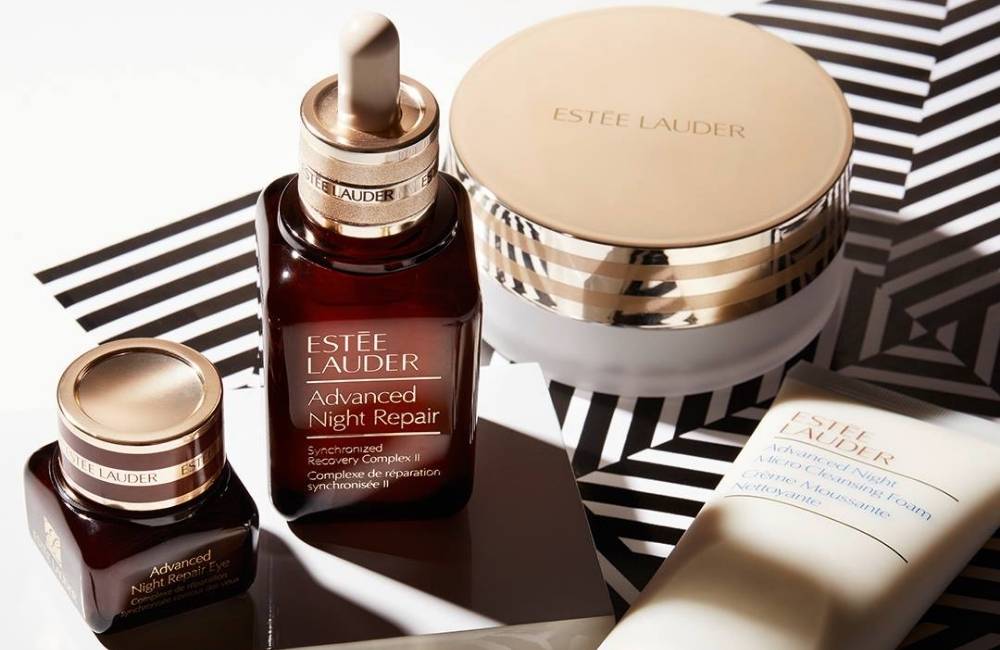 A leading luxury skincare company, Estee Lauder, was established in 1946 in New York City.
The company is named after the wife of the entrepreneur who started making cosmetics.
At the time, this company sold only four products: Cleansing Oil, Crème Pack, Skin Lotion, and Super Rich All-Purpose Crème. Later in 1948, they opened their first store in Manhattan.
They expanded their business gradually, and their first international store was opened in London in 1960. Eventually, they developed a range of men's fragrances and products, Aramis. Estée Lauder was featured on the list of Outstanding Women in Business in the United States at that time, and she also won awards for her work.
Why should you try this brand?
Estée Lauder not only provides skincare products but a line of hair care products as well. You can choose from the line of cosmetics that are appropriate for your skin type to look younger and healthier. You can find their products on any online shopping website, like Amazon, as well as Estée Lauder's official website.
Where to shop products from Estée Lauder: Shop at Amazon
3. La Prairie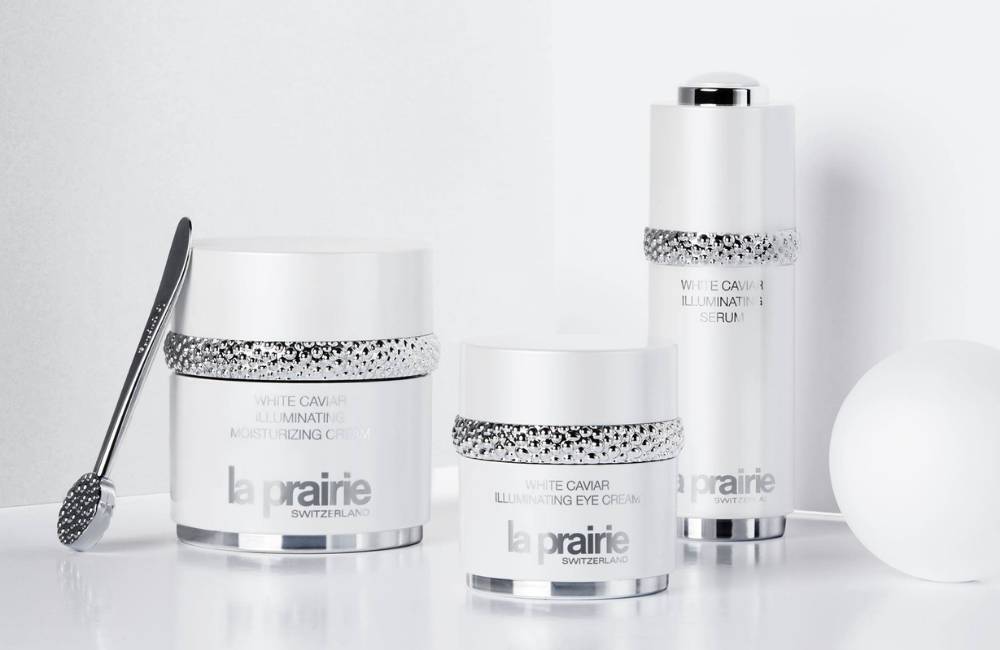 Using the latest technology, La Prairie produces skincare products. It was named after a Swiss expert in anti-aging cellular therapy. The Caviar Collection is one of its premium skincare products. Additionally, it is known for its scents and make-up products.
Why should you try this brand?
La Prairie products are made to protect your skin from aging and damage. When you want to protect your skin from everyday pollution, you know what to use.
Where to shop products from La Prairie: Shop at Amazon
4. Lancôme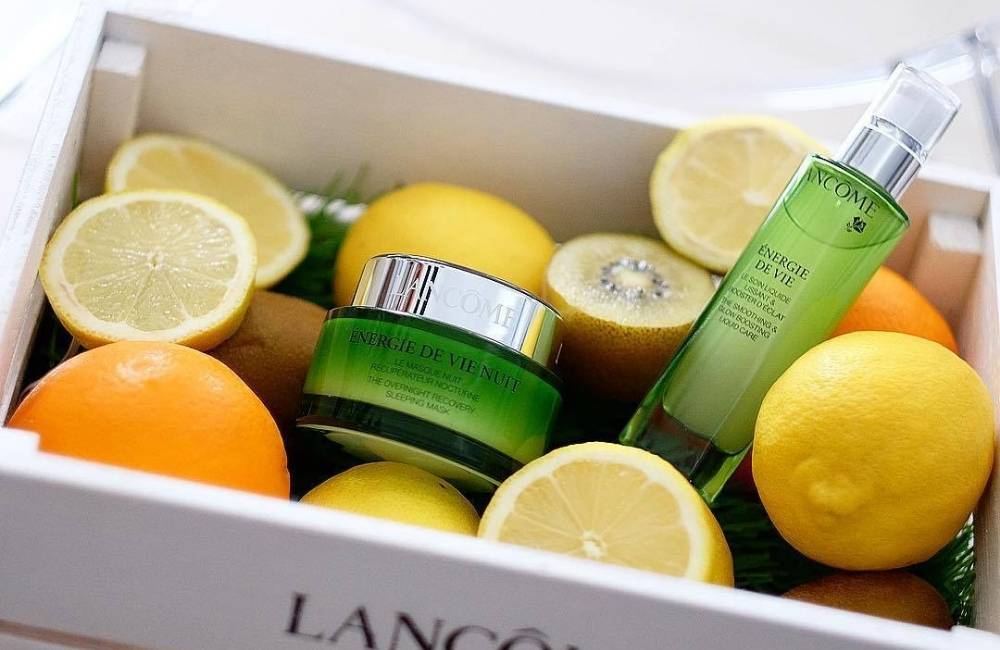 As far as premium skincare brands go, France is too high up on the list. Lancôme is a French skincare and premium perfume brand. It is a part of the L'Oréal brand, selling high-end skincare products.
Guillaume d'Ornano founded this brand in the year 1935. Guillaume's wife, Elizabeth d'Ornano, chose the name inspired by the forest of Lancosme. The roses of the forest inspired the symbol of this brand.
Their fragrance line was launched in 1935. Then the all-purpose repair cream was launched one year later. In 1964 L'Oréal procured Lancôme and made it one of the luxury product selling brands.
Why should you try this brand?
Lancôme products use high-quality ingredients and have good efficacy. Every single one of its products has a positive review from around the world. Even though Lancôme's products are expensive, they are worth every penny.
Where to shop products from Lancôme: Shop at Amazon
5. Chanel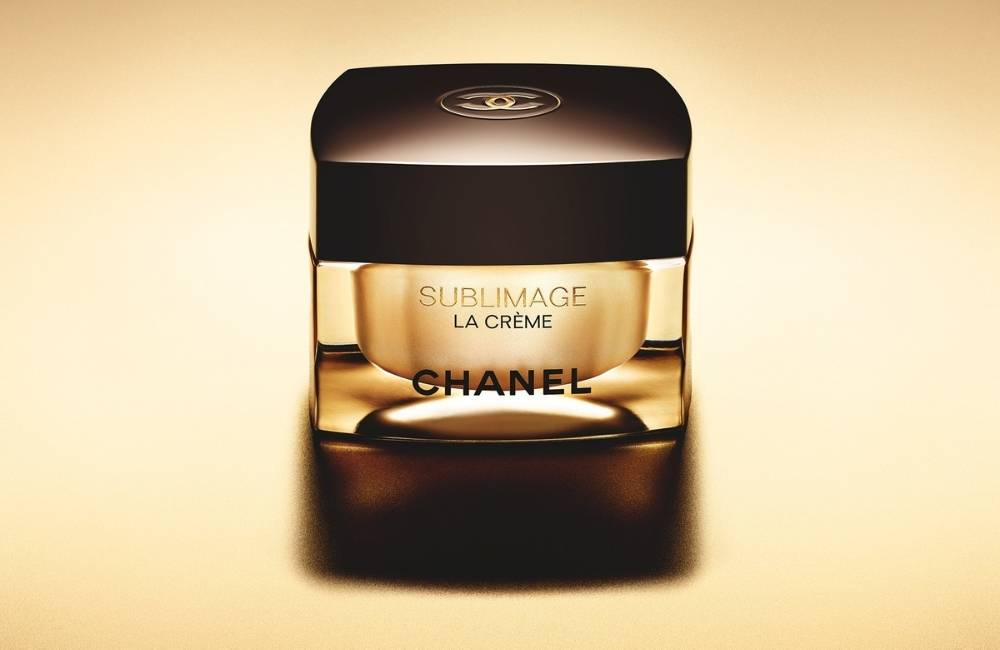 The brand is not only famous for its skincare and makeup products but also clothing. Chanel can be found almost everywhere around the world. Started by Coco Chanel in 1910 in Paris, Chanel first sold hats and then later began selling clothes.
In the 1920s, Coco Chanel launched her first perfume stating that "Perfume is the unseen, unforgettable, ultimate accessory of fashion…that heralds your arrival and prolongs your departure."
Why should you try this brand?
Chanel provides a variety of luxury skincare products for every skin type. You can buy any product of this brand from your nearest Chanel store, or you could buy it online from any shopping website or official website as well. Celebrities adore this brand, and you will too!
Where to shop products from Chanel: Shop at Amazon
6. La Roche-Posay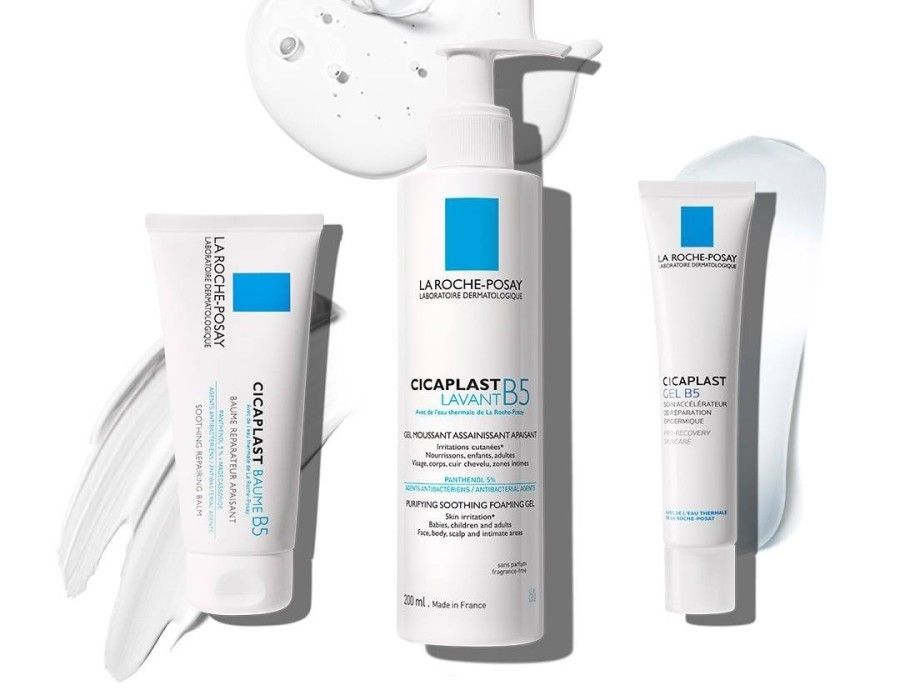 Bertrand Du Guesclin first found the spring water of La Roche-Posay and its skin healing power in the 14th century, and the word spread from there.
In 1975, the La Roche-Posay Laboratoire Dermatologique was set up to create products from this thermal water. In 2006 this brand took over the sunscreen business providing highly effective sun protection.
Why should you try this brand?
The brand makes sure its products are dermatologist-approved. The company focuses heavily on sensitive skin and provides you with products suitable for your skin type.
On their website, you can get their products and get a skin analysis. Therefore, La Roche-Posay is a great place to start if you're wondering what kind of skin you have.
Where to shop products from La Roche-Posay: Shop at Amazon
7. Murad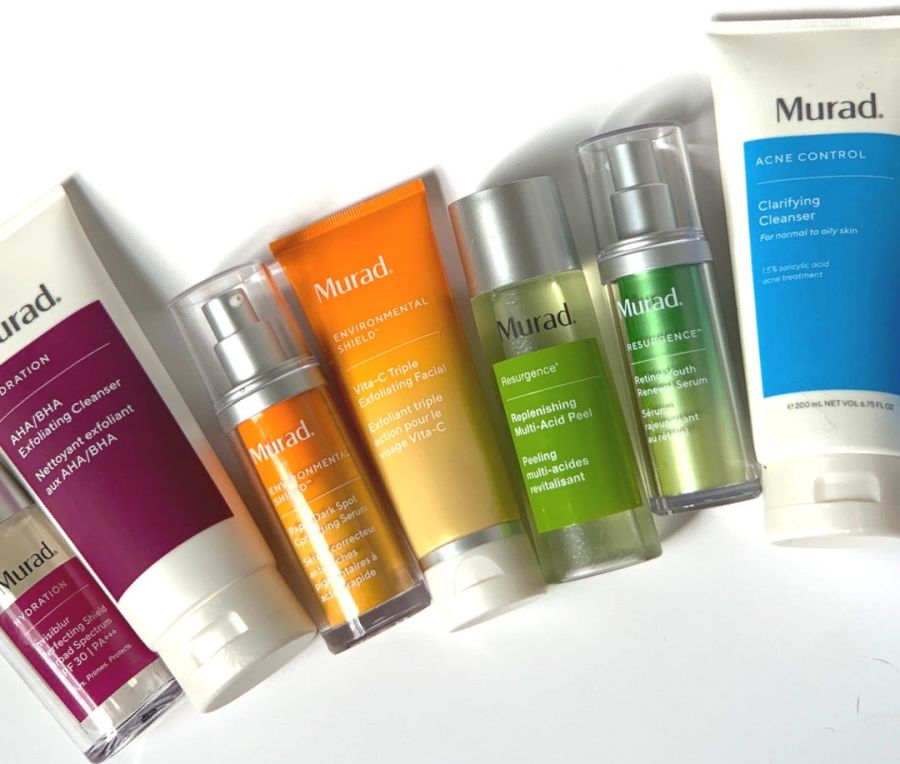 Dr. Howard Murad founded Murad in 1989 to share his excellent skincare formulas. The Dr. Murad brand follows the philosophy that "skincare is healthcare" by providing the best products for the skin.
As well as providing skincare products, Dr. Murad offers valuable advice and reasons for his tips, such as that exercise is good for our skin.
You can find different serums, masks, and other products offered by Murad to suit every skin type.
Why should you try this brand?
If you are finding a more advanced and scientific method to make your skin healthier, then Murad should be on the top of your list!
Where to shop products from Murad: Shop at Amazon
8. Tata Harper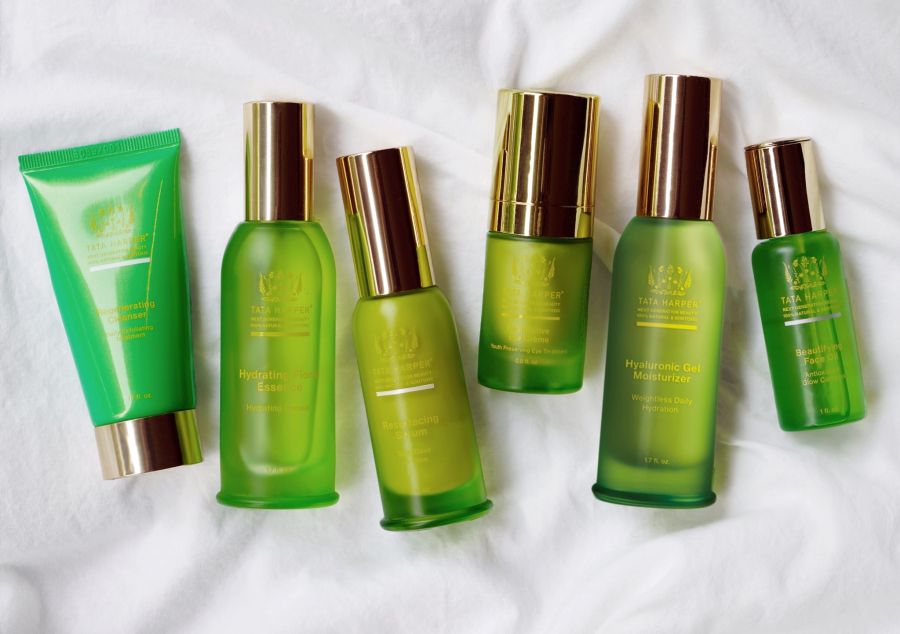 Tata Harper is a brand named after its owner. Her belief was that "no woman should sacrifice their health to look beautiful." It is a luxury skincare brand that is organic. The products are carefully crafted on their Vermont farm.
Why should you try this brand?
For Tata Harper, the secret to flawless skin is 100% natural skincare products. Various products are available for all types of skin. As it is natural, it would not harm the skin, making it a better option for those with sensitive skin types.
Where to shop products from Tata Harper: Shop at Amazon
9. Drunk Elephant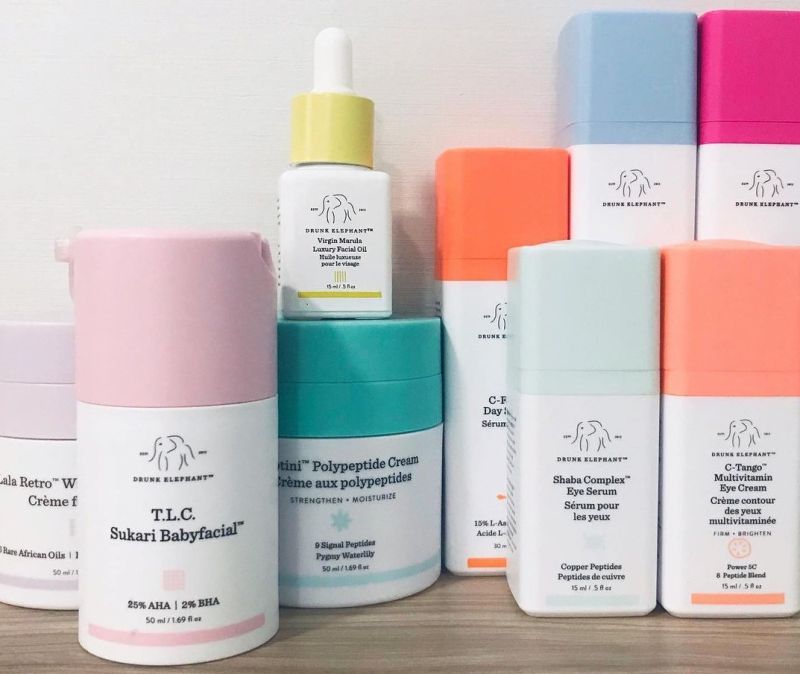 The founder, Tiffany Masterson, shared that her skin problems had worsened until Drunk Elephant's birth.
Aside from skincare products, this brand also offers a wide range of hair care products. The logo might be causing you to wonder. Since no one helped Tiffany design the logo, she asked her daughter to sit with her and work on it together.
She also spoke about how the logo took her 30 seconds to design, and it is unique, just like the name.
Why should you try this brand?
Clean ingredients and minimalist packaging make this brand a hit with millennials. Moreover, the products are free of essential oils, drying alcohols, fragrances, dyes, and SLS. There's something they do for every skin type, and the best part is that they are vegan and cruelty-free.
Where to shop products from Drunk Elephant: Shop at Amazon
10. Tatcha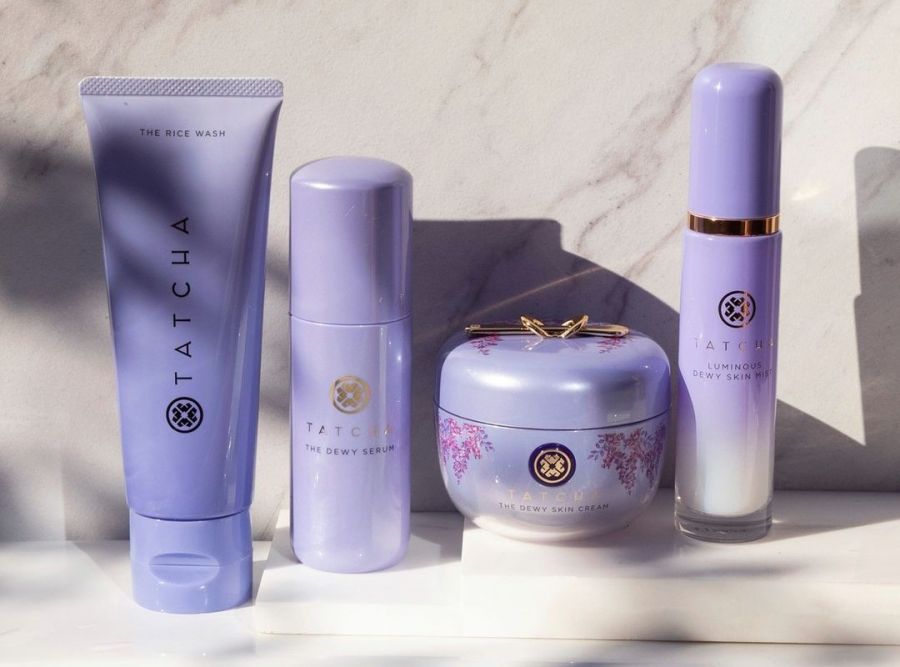 As far as skincare goes, Asia is definitely not to be overlooked. Tatcha is a Japanese brand that makes its products in a traditional way. The founder, Victoria Tsai, works with scientists to formulate effective and in-class skincare products.
Why should you try this brand?
Products by Tatcha are inspired by ancient Japanese geisha rituals. Formulated with the highest quality ingredients, the products are designed for any skin type.
Where to shop products from Tatcha: Shop at Amazon
The takeaway
Every day, we apply different products to our skin to achieve a more beautiful appearance. This is why we must use products backed by a trusted brand to pamper our skin.
All kinds of products are available. However, most products only work well on specific skin types. Choosing the right product for your skin type involves knowing your skin type.
Investing in a premium skincare brand can be expensive but is well worth it. In addition, there are duplicates of popular brand products available online, so you should always buy such products from their official store or websites like Amazon.
Another myth is that applying makeup will damage your skin. While partially true, following a skincare routine both during the day and at night, as well as using proper, suitable products, will help you look and feel better than ever before.