Hello, my lovely readers! A few days ago, I received an amazing hair product which I would like to share with you people. So, I'm going to introduce you to a new launch – Pantene Pro-V Oil Replacement, which is a revolutionary product claiming to give 2x stronger, softer and smoother hair. A product that can replace regular oiling. Do you think it can do so? Find out in my review.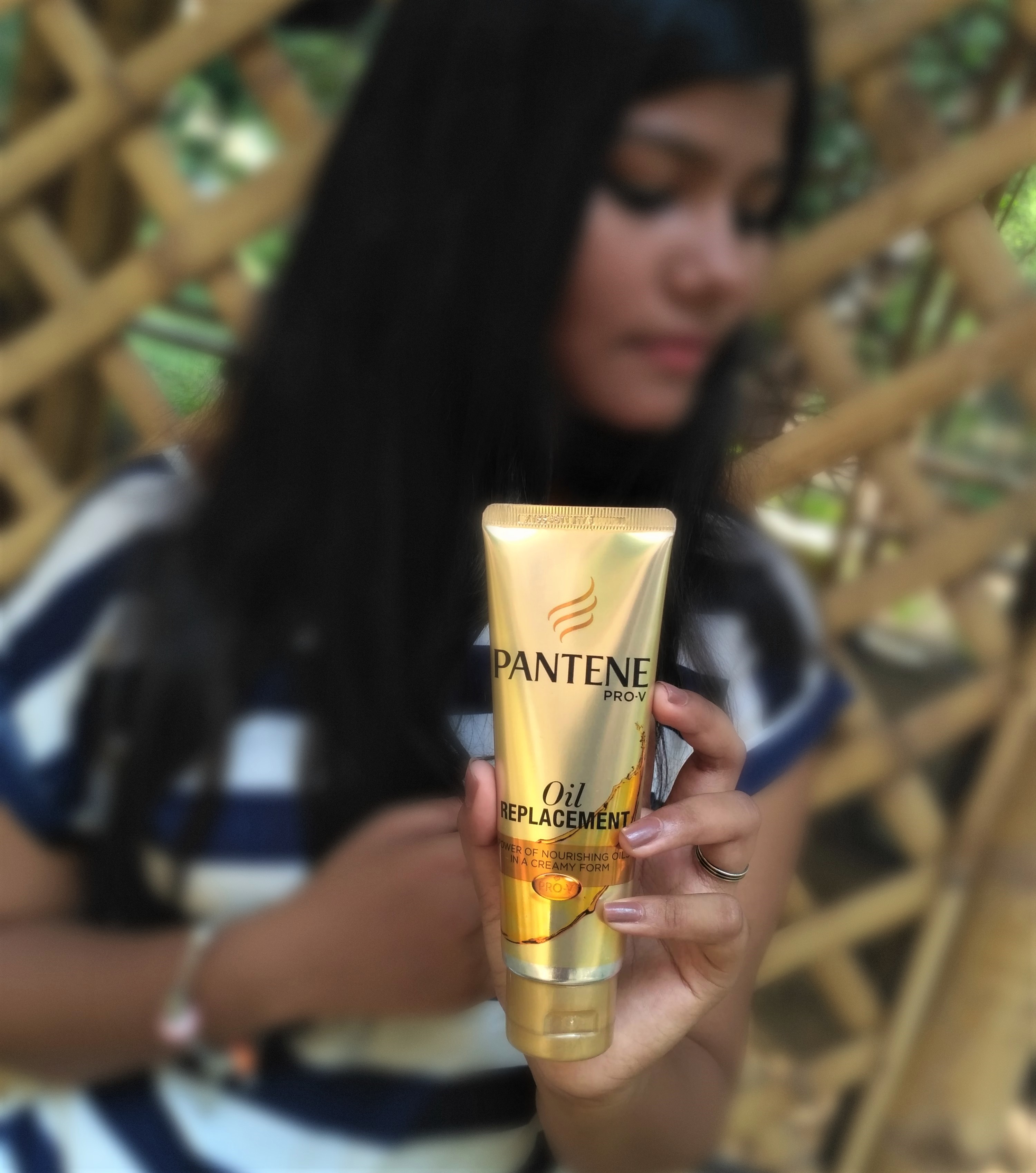 About the product: Still using old remedies for your hair issues? Pantene brings to India an international solution to end the hassles of oiling – the New Pantene Oil Replacement. It nourishes hair, reduces hair fall and helps repair the damage. It also acts as a final touch leaving hair soft and smooth. Long oiling hours will now be history! It is a rich and creamy product – which can be used on both damp and dry hair. The New Pantene Oil Replacement has Pro-V and goodness of oils; giving you 2X stronger hair, hassle-free.
Price: Rs. 85/- for 80 ml
How to use?
Reap all the benefits of the New Pantene Pro-V Oil Replacement in just three steps:
-Rub a walnut-sized amount between the palms of your hands
-Distribute it evenly through the lengths of your damp or dry hair
-Get up to 2X stronger hair!
Ingredients:
Water, Stearyl Alcohol, Cetyl Alcohol, Stearamidopropyl Dimethylamine, Dimethicone, Glutamic Acid, Benzyl Alcohol, Phenoxyethanol, Fragrance, Methylparaben, Propylparaben, EDTA, Citric Acid, Panthenyl Ethyl Ether, Hexyl Cinnamal, Sodium Chloride, Hydroxycitronellal, Limonene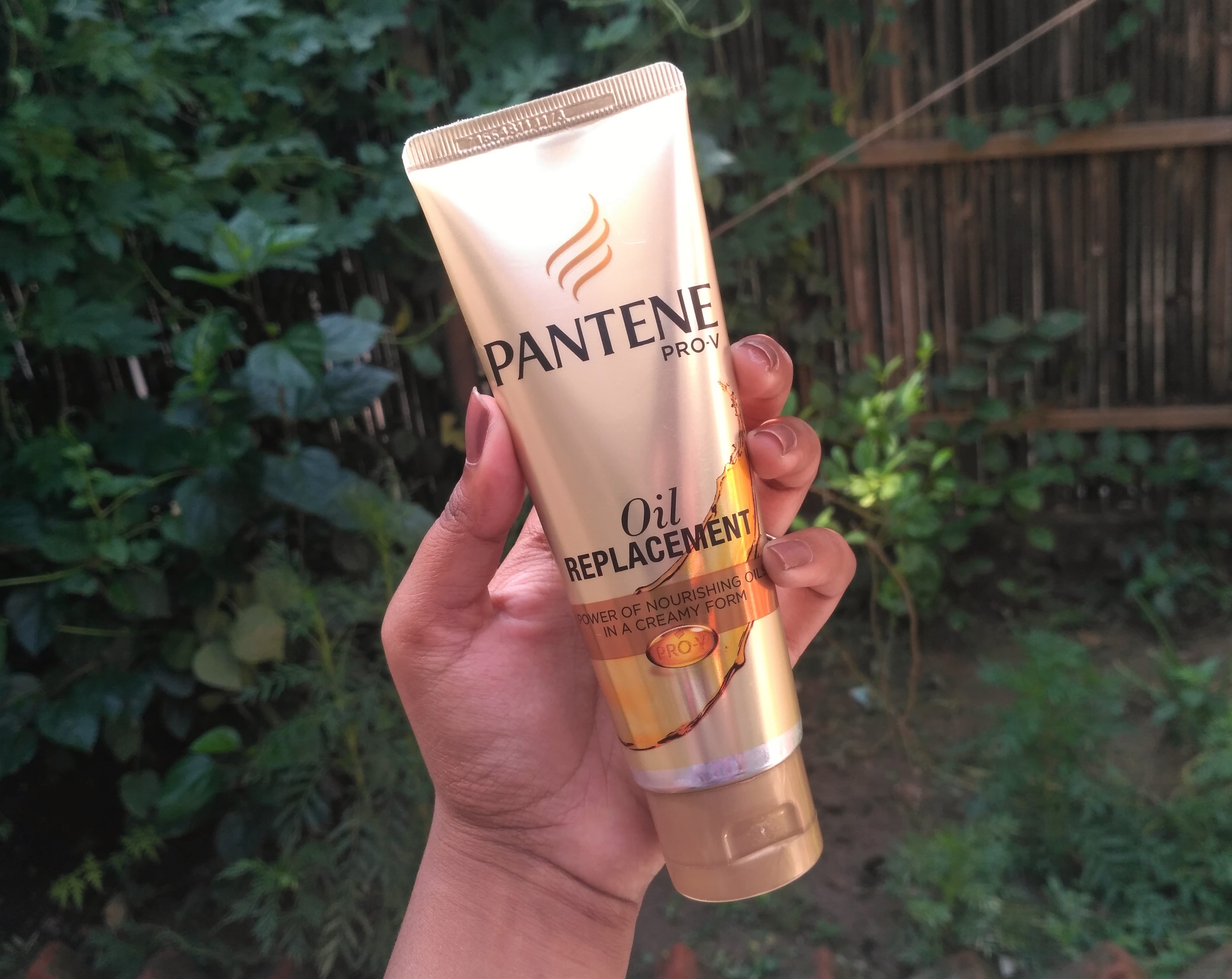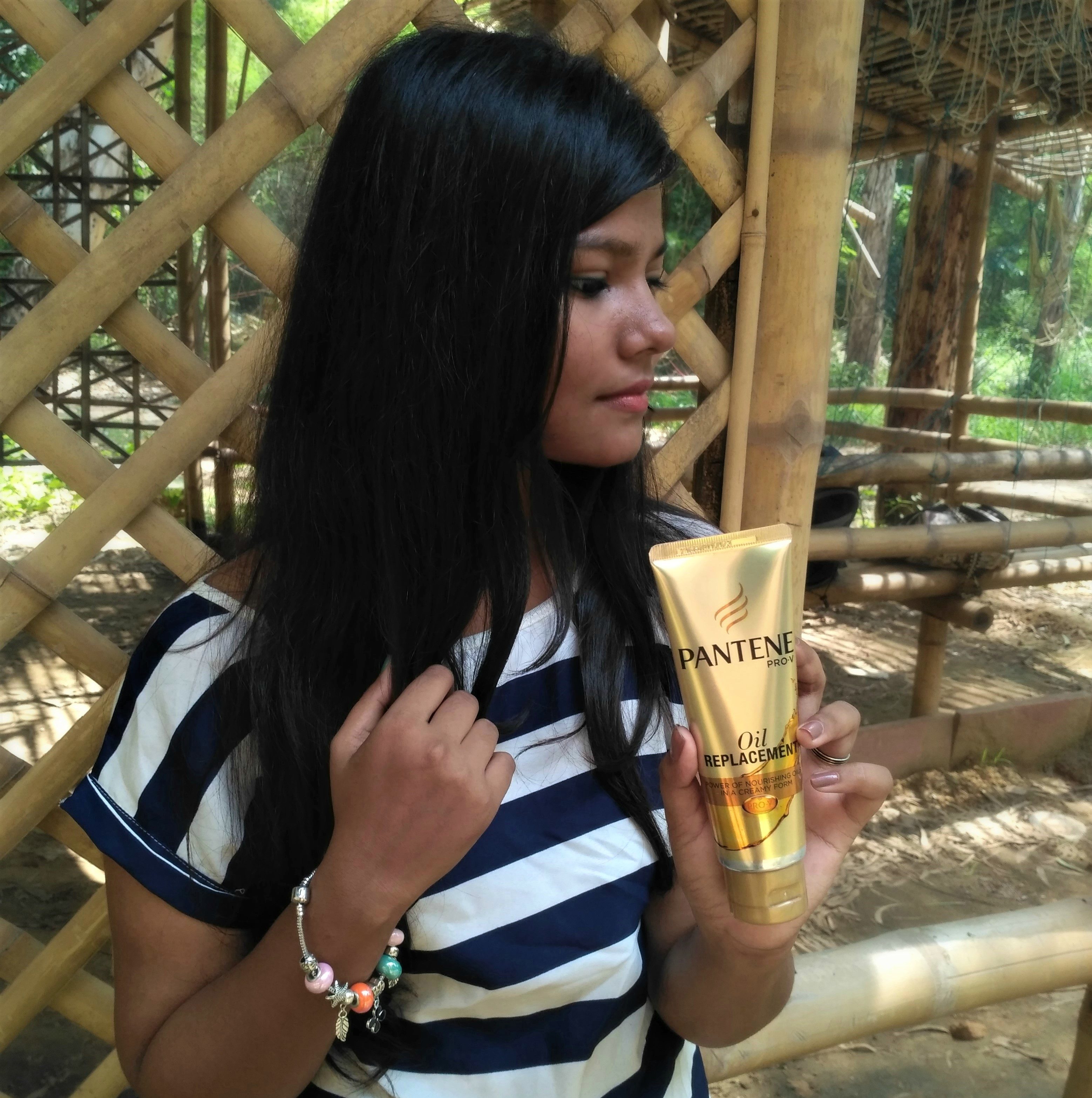 My Experience with Pantene Pro-V Oil Replacement
For reference, I have an oily scalp with dry ends so at the end of the day I have to use a moisturizing shampoo which makes my hair greasy the next day. So I was looking for a leave-in conditioner which can tame my dry hair ends so that I can use a shampoo for normal hair. Pantene Pro-V Oil Replacement comes in a golden plastic tube with a golden flip-top cap. The cap is sturdy and shuts with a click! The overall packaging looks classy.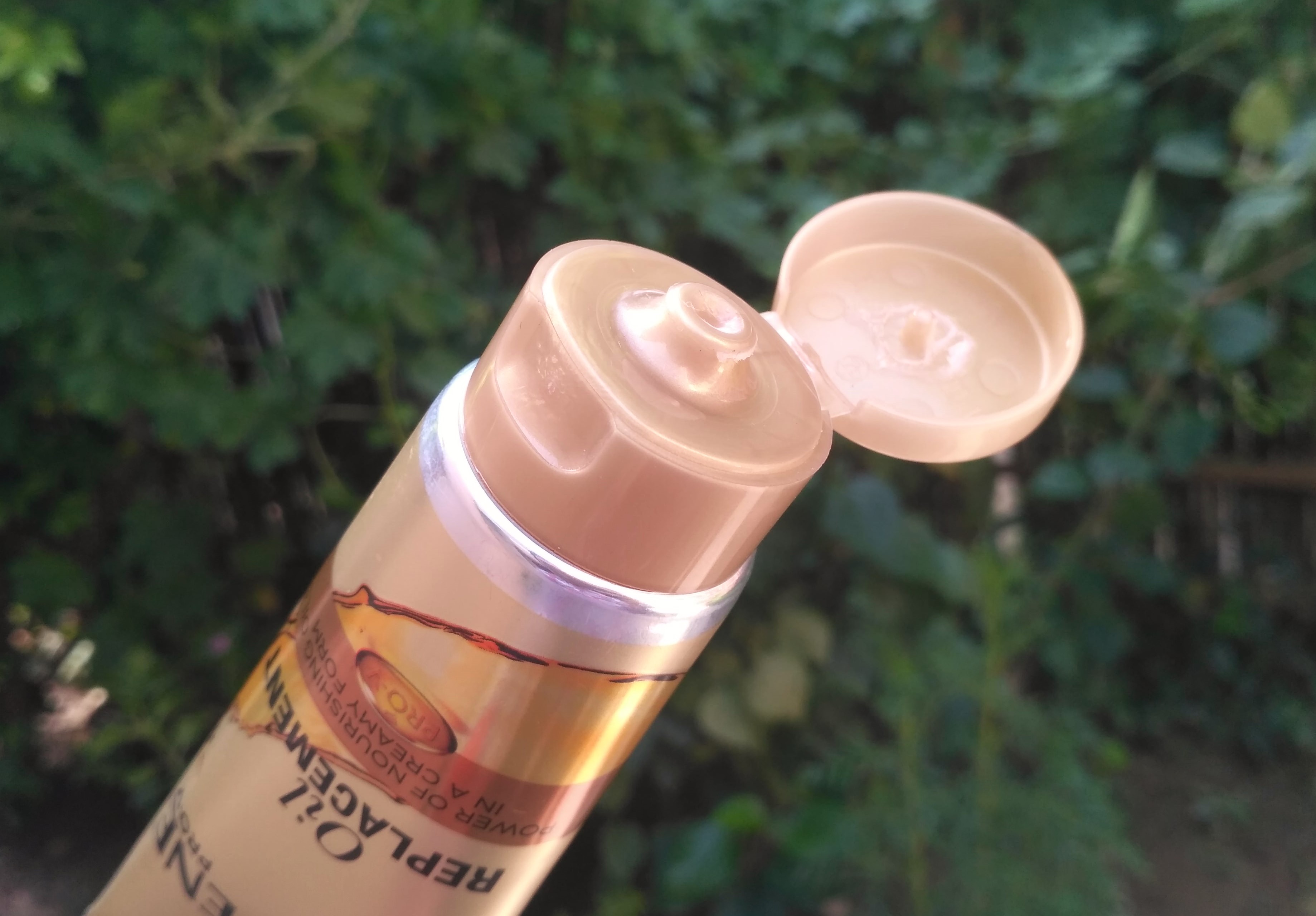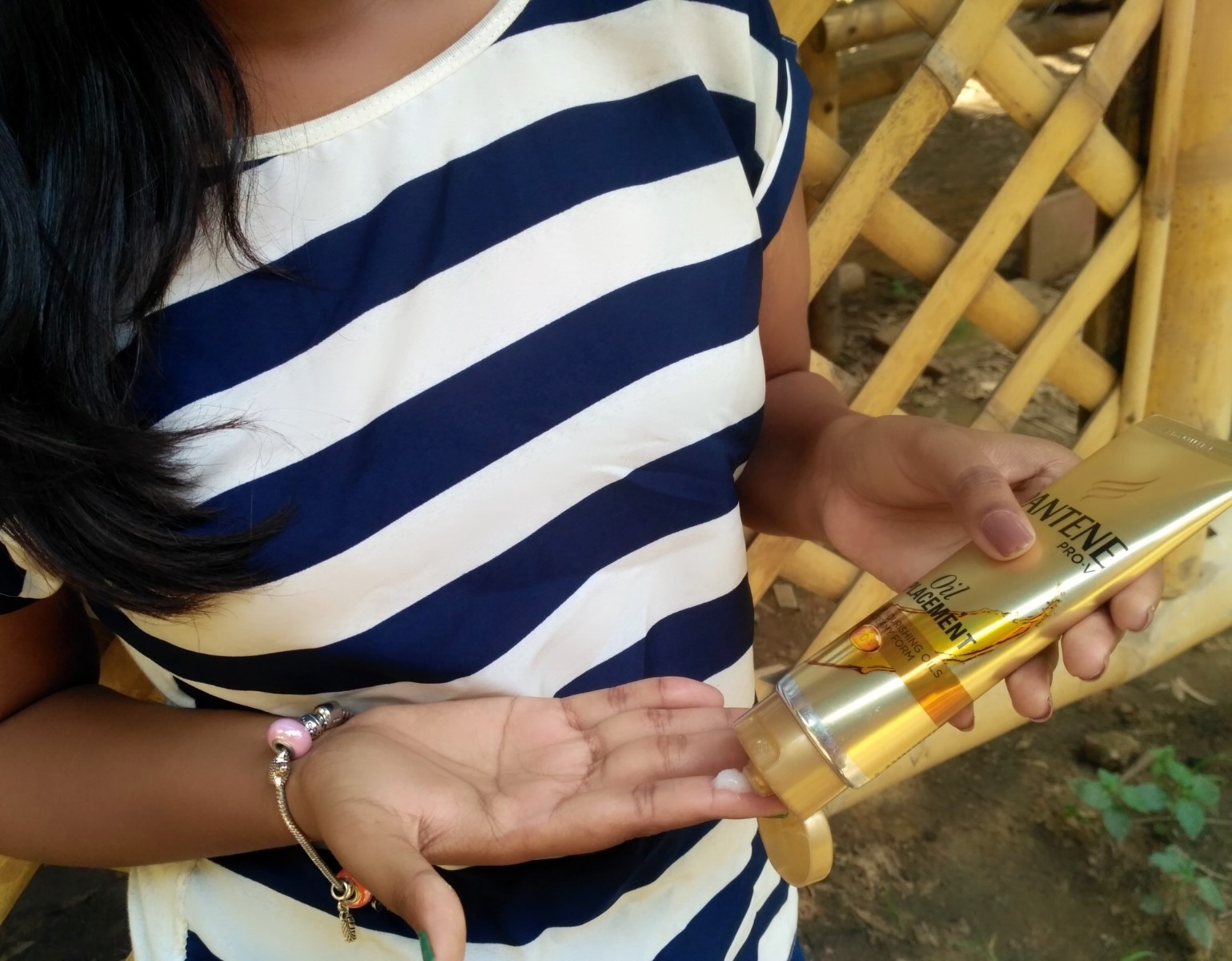 This cream is in an off-white
color
with a gel-like texture and smells fruity. This texture ensures that the cream isn't sticky. After I wash my hair with Pantene Anti-Hairfall Shampoo and Conditioner, I take a dime size of this cream and rub it between the palms to heat it up. Then, I apply it on my hair ends and give a light massage to it. Post-application, my hair doesn't look greasy, oily, or sticky. Neither it feels like I've applied something when I touch my hair. It gets absorbed within minutes. After applying this, my hair feels soft and most of all, they look shiny and silky. It does an amazing job of taming frizzy hair. It also helps in detangling hair and it works equally well on both dry and damp hair. The quantity of this cream you would require depends on the dryness of your hair and how much moisture your hair needs.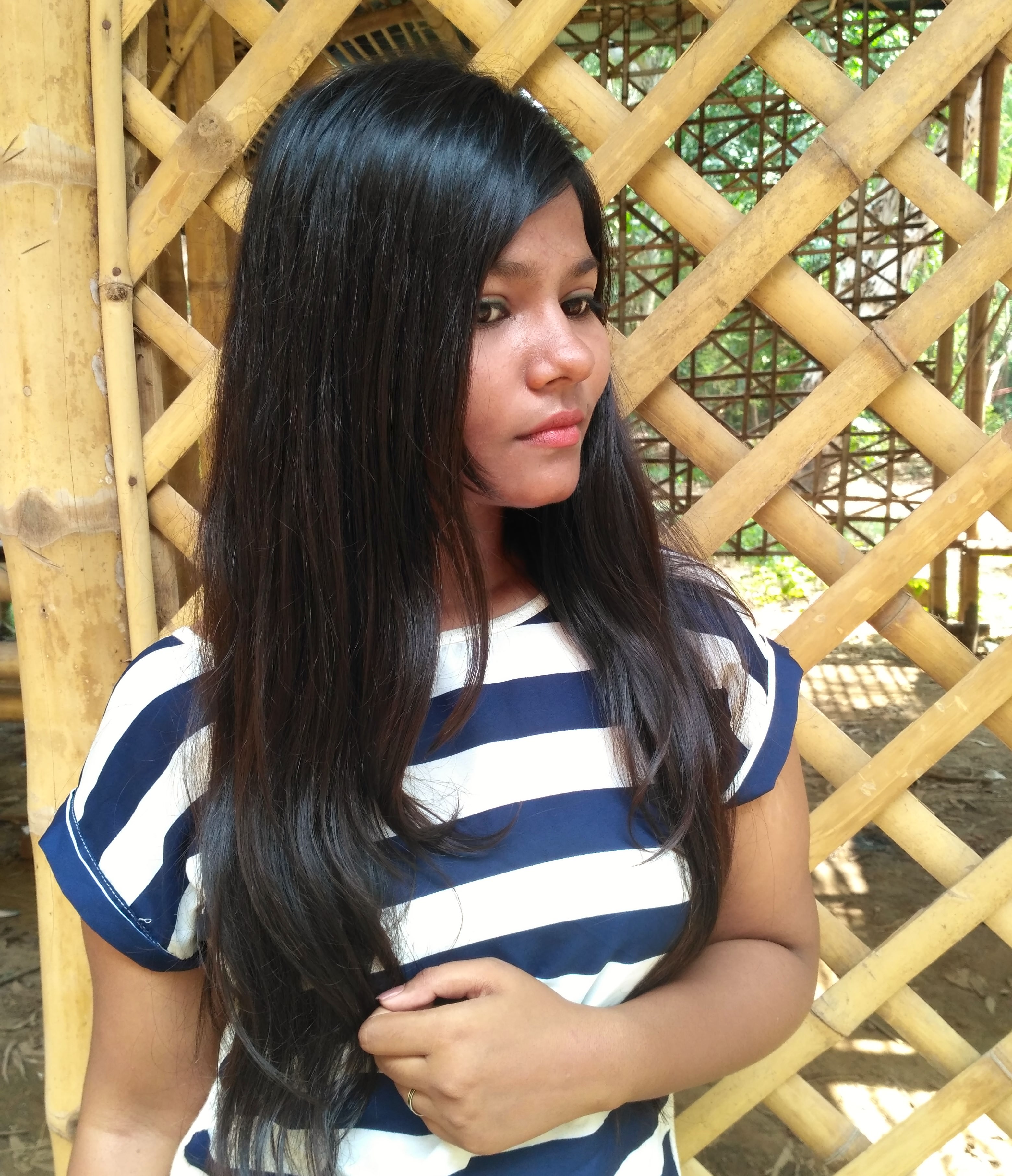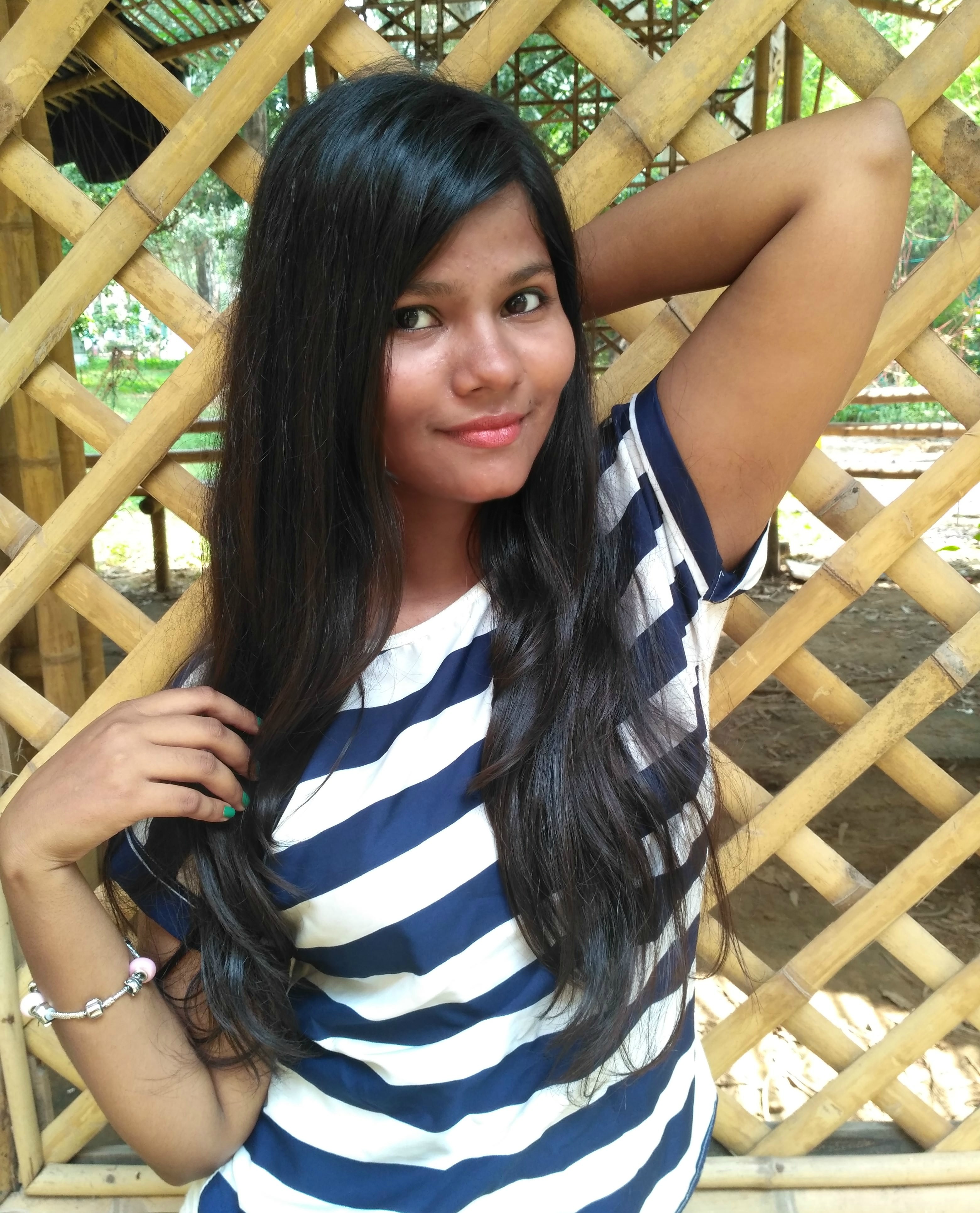 Pantene Pro-V Oil Replacement comes in handy especially when I don't have time to condition my hair and those times when my hair feels rough and I have to attend events. I rely on this oil replacement cream to tame my rebellious hair. It lets me keep my flyaways at bay and can be used anywhere and anytime.
Pros:
Has a mesmerizing fragrance

The cream absorbs quickly leaving no residue

Non-greasy and non-sticky texture

Makes hair shinier and softer

Tames frizz and flyaways
Cons:
Final Word:

Pantene Pro-V Oil Replacement came like a savior to my hair. I like how instantly it adds glam to my hair making it soft, silky and frizz-free. It's a multipurpose product that can be used as a hair mask before washing hair, leave-in conditioner and as hair cream. It works beautifully on dry hair and provides the moisture it demands. So, it comes in handy when you don't have time to use conditioner and just slather it on for a neat hair look.  
Are you going to try this oil replacement by Pantene? Do you think it can replace regular hair oil?