Soft hair is every girl's dream, but most of the time, the conditioners either just weigh down your hair or make them look oily.
And when you finally find the conditioner which gives your hair the perfect look and softness, it's usually laden with chemicals like sulfates or mineral oils. So, here we will review a conditioner by one of the most popular and loved brands 'Palmer's.
They have an exquisite hair care line that ranges from shampoos to protein packs to leave-in-conditioners and hair masks. So, now let us begin with the review of Palmer's Coconut Oil Repairing Conditioner.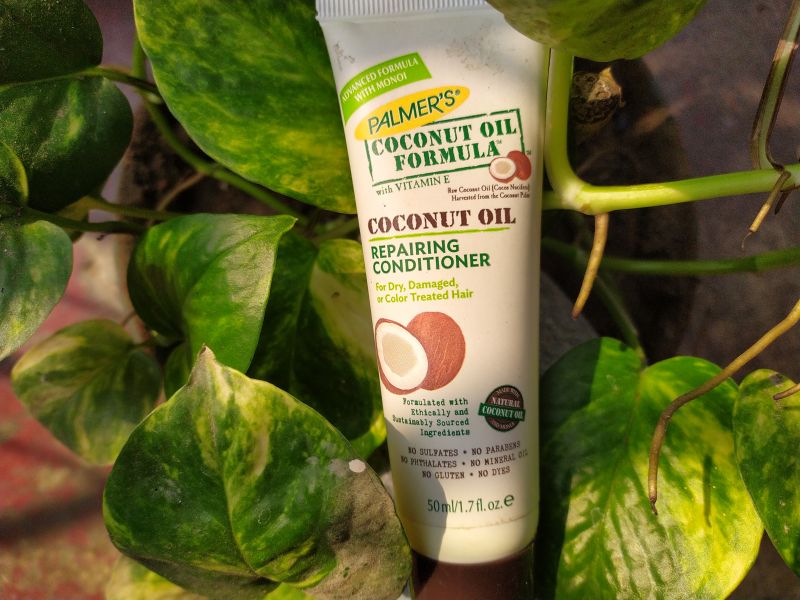 About Palmer's Coconut Oil Repairing Conditioner:
Palmer's Coconut Oil Formula products contain ethically and sustainably sourced coconut oil and Tahitian monoi, infused with Tiare flower petals. These raw, natural ingredients deeply hydrate and give incredible hair shine. Palmer's Coconut Oil Formula Coconut Oil Repairing Conditioner is a rich, creamy conditioner that instantly detangles and coats strands for silkier, shinier, and more comfortable manage hair.
Readers like you help keep The Beautyholic running. When you buy through links on our blog, as an Amazon Associate, we earn from qualifying purchases at no extra cost to you.
Price: Rs. 495/- | Buy it on Amazon India or Amazon.com or Nykaa
My Experience with Palmer's Coconut Oil Repairing Conditioner
The Palmer's Coconut Oil Formula Instant Repairing Conditioner comes in a classic tube packaging with a screw cap at the bottom. The tube is white, and the screw cap is brown. The packaging is travel-friendly and easy to use. For the nozzle that dispenses out, the product is quite tiny, squeezing out the right amount of product for every use.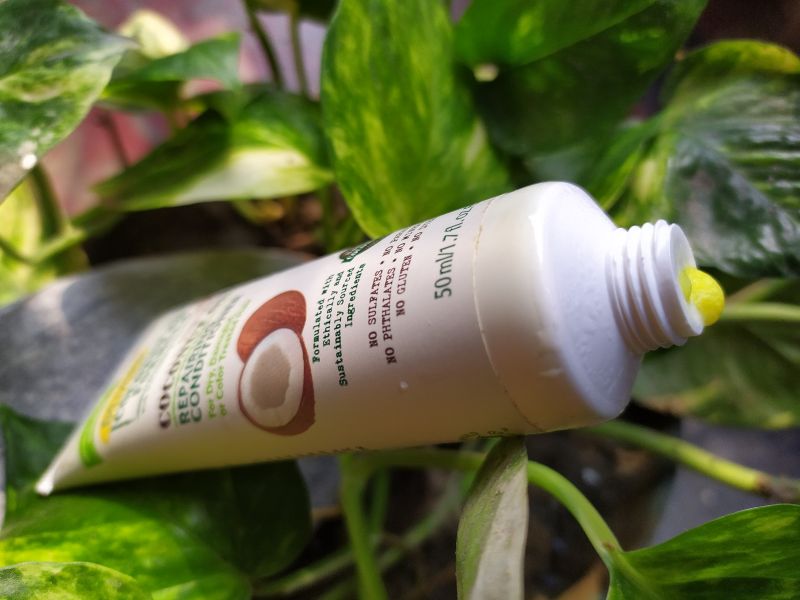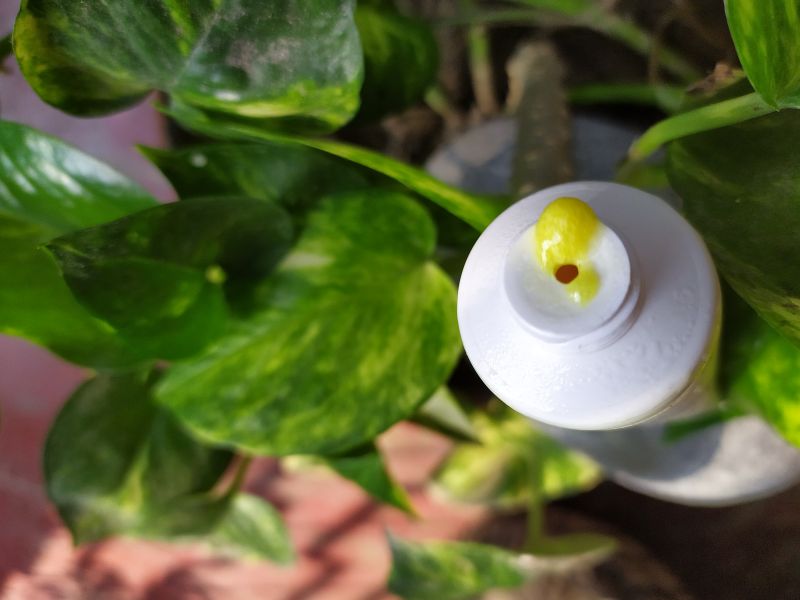 I think at first sight, what attracted me the most was the ingredient list of the conditioner. It is just filled with treats for your hair. And it also claims to have no sulfates, paraben, phthalates, mineral oils, gluten, or dyes, so that's also a major plus point.
You know what you are putting on your scalp and that it is free from strong chemicals, which also makes this conditioner perfect for regular use.
Coming, to the smell, first of all, I love it. It is a sweet coconut smell that is extremely pleasant, and the smell lingers in your hair for around four days; it gradually becomes lighter and fades off. The smell is neither bothering nor overpowering. It is just delightful, soft, and pleasant.
The conditioner claims to treat dry, damaged, and color-treated hair. Now, I don't have color-treated hair, so I can't say about it, but it is true for the other claims! Entirely true!
I apply the conditioner, part-by-part. I divide my hair into two parts and start applying the conditioner from the bottom of my hair because that's the most damaged part of my hair.
My hair is almost elbow-length, so I take small four to five squeezes for one part of my hair, and then moving up, I take a tiny amount for my scalp because it gets oily very quickly.
And that's exactly how you have to use this Palmer's Coconut Oil Repairing Conditioner to apply more on the drier parts of your hair and go lesser on the areas that tend to be more oily.
The conditioner has oil in a cream-like texture; it spreads and gets absorbed very quickly. The texture in all is effortless to work with.
The product, however, melts immediately in the sun. I took out the product for some snaps, and it melted from cream to oil almost immediately. Maybe it is because the product is all-natural or something.
I usually let the conditioner sit till I finish bathing, which is around 8-10 minutes. Then I rinse it off, be careful at this point, and be sure of rinsing off the product correctly.
The result on my hair was amazing! The conditioner made my hair like oh-so-soft-to-touch like it was so smooth.
And the breakage of hair that happens due to tangling was completely gone in just one wash.
The smell is pretty strong when the hair is wet, but it is nothing to worry about because it will fade in a few hours.
Pros
Does what it claims.
It has an amazing, non-bothering fragrance.
The packaging is travel-friendly and easy to use.
Gives instant softness and frizz control to the hair.
Free of all harmful chemicals.
It does not weigh down the hair or feel oily, though it is applied on the scalp.
Spreads on the hair very easily, easy to use texture.
Makes hair super-soft, scented, and manageable.
Cons
Availability issues.
Costly
Palmer's Coconut Oil Repairing Conditioner
Final Word
So, for me, the product is a big ten out of ten because not only does it do everything that it claims to do with your hair but is also all-natural in its ingredients. So you get amazing hair after every hair wash without having to compromise on chemicals. I used this product before straightening my hair because that generally makes hair crisp and dull. And my hair was quite heated while straightening them out. And I was amazed to see that the product stood out all that heat, and it was still soft and silky. Although not as soft as before but still soft like quite soft. I think the price tag aptly justifies the product, so save up for this one, and you won't be disappointed.
Have you tried Palmer's Coconut Oil Repairing Conditioner? Let me know in the comments below!