With all those bright lipsticks and dark eye makeup, we usually forget the basics. 'The Base', your makeup base defines your entire look. And you have to be attentive and particular about that or else no matter how expensive or branded makeup products you buy, your makeup will always have that imperfect look and finish. And the basic of the makeup base is a primer.
Now, what is a primer? A primer is what preps your skin for makeup. It minimizes facial pores, hydrates and softens your skin, blurring the imperfections and providing a smooth canvas for the makeup to be applied on and it also makes the makeup last longer. And that is exactly what we are going to review today a primer by the company PAC, PAC Pore Primer.
About PAC Pore Primer: PAC Pore Primer quickly minimizes the appearance of pores and fine lines and help makeup stay put with this lightweight formula!
The silky textured primer can be worn under makeup to create a smooth canvas.
It can be used throughout the day to mattify shine and touch up problem areas.
It's translucent, So no one will know you're wearing anything!
Readers like you help keep The Beautyholic running. When you buy through links on our blog, as an Amazon Associate, we earn from qualifying purchases at no extra cost to you.
Price: 25 gm of product retails for Rupees 845/-   Buy it here
My Experience with PAC Pore Primer
This primer comes packed in a cardboard box which is quite sturdy. On the inside is the primer, it is black in color and tube-shaped with a silver screw cap at the bottom of the tube. The dispenser is narrow and sharp and dispenses the right amount of product every time making the product mess-free and easy to use.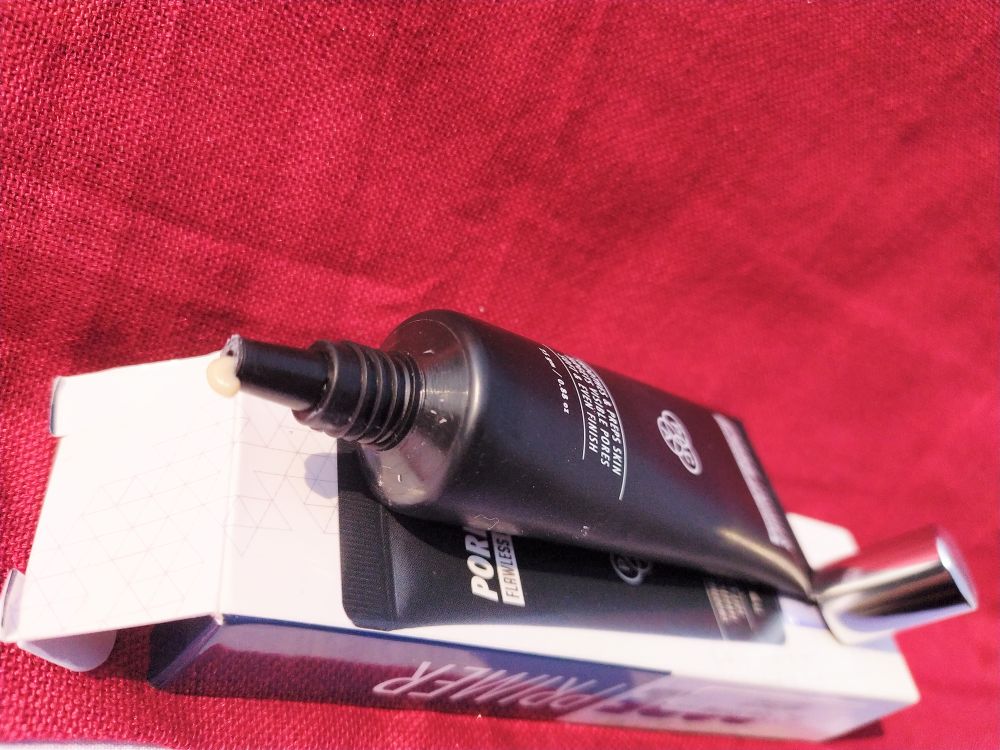 The packaging looks pretty chic and classy. And it is also travel-friendly. The primer has a sweet and fresh smell that vanishes after application so sensitive noses need not worry.
This silicon-based primer has a cream-like texture and as soon as it is applied on the face it blends in like a dream and instantly evens out and mattifies the skin.
True, to its name the primer works like magic on pores. I literally have abnormal pores on my nose area and this primer works so amazingly for me that I cannot even praise it enough.
It instantly blurs out the pores on application though if you have really large pores like mine they would still be a little visible the primer resolves the problem to a great extent.
The primer smooths out the skin, hides imperfections and mattifies it to create a perfect base for your makeup.
it has no tint present and gives a very natural, skin-like look when applied.
This primer is somewhat drying so if you have super-dry skin then you can either look for some other primer or moisturize really well before applying this one.
I for one, am head-over-heels for this product and about to empty this tube and buy a new one because I simply cannot think of replacing such an amazing product.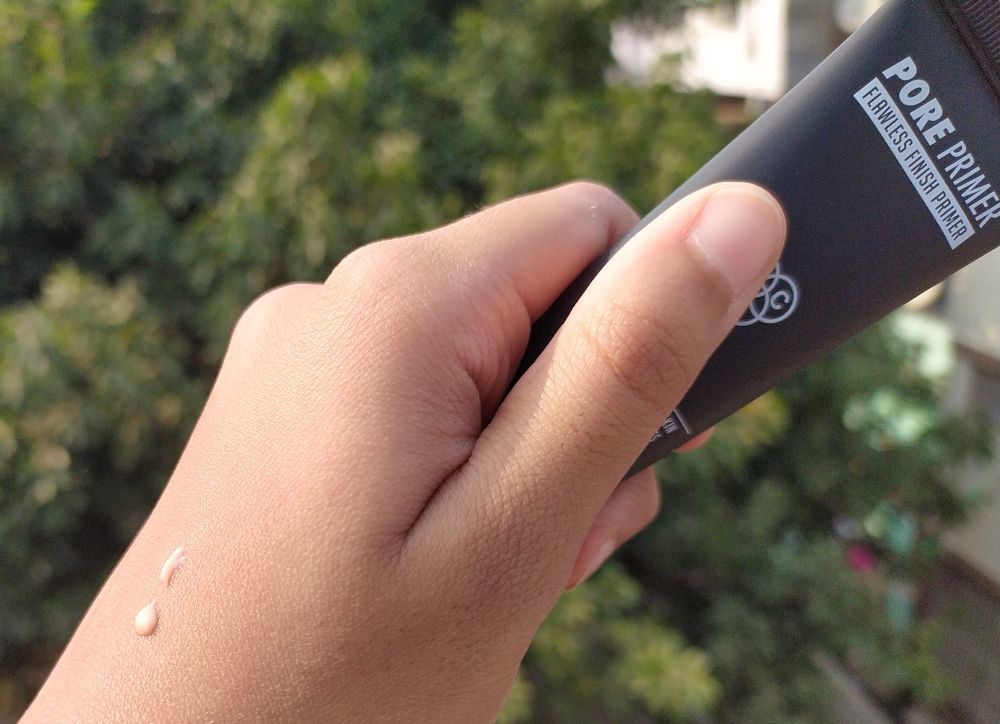 This primer is one of those products that show their effect immediately on application and the way this primer smooths out and mattifies my skin I simply love it.
This effect can be easily felt through touch and is great if you are going in with foundation and all because not only will this primer make it look great but also make it last much longer than it would have had on its own.
And it is so light, that you will feel as if you have applied nothing and neither is it visible it just blends in your skin right away.
Pros:
Easy to use and hygienic packaging.
Makes skin soft, smooth, matte and preps it perfectly for makeup by hiding imperfections and minimizing pores commendably.
The packaging looks very chic and classy.
Travel-friendly.
Makes the makeup look perfect and lasts longer.
It is cruelty-free.
The effect of the primer lasts almost the entire day.
Looks natural and skin-like.
Cons:
Dry-skinned beauties might not find it much suitable for their skin type.
If silicone-based products do not suit you, then this product is not for you.
Have you tried this PAC Pore Primer? Let me know in the comments below!
PAC Pore Primer
Final Word
PAC is a great primer to try if you're used to silicones and like your skin but better. It works amazingly under the makeup to give a smooth skin. Its effect is long-lasting and mattifies skin so those with normal and oily skin will love it!