Hello ladies, today's session with you guys is all about managing periods and I'm sure by now we all love natural and organic skincare products.
Even while grocery shopping we prefer organic products over the chemical-laden stuff. But most women are not even aware of organic sanitary pads.
Sanitary pads are used in a women's most sensitive parts during periods and hence one needs to be careful while purchasing sanitary pads. They are an essential part of every women's life.
Now you must be thinking why do we need organic sanitary pads? Let's find out! Keep reading.
What are organic sanitary pads?
Organic pads are made of 100% organic cotton, the other pads are a mixture of plastic, cotton and a few other elements. This makes the organic ones stand tall than the others as they are free from skin irritation, other harmful effects. Also, they are more hygienic and comfortable to use.
Regular sanitary pads contain a lot of plastic and can cause allergic reactions or can irritate the skin.
Organic pads contain an absorbing component called cellulose core which locks in menstrual fluid and keeps you dry, and also since it's made of cotton it's soft and comfortable to use. Plus point- organic cotton pad allows the skin to breathe.
Who made the first organic sanitary pad?
Natracare was One of the first brands to offer alternative feminine hygiene products in 1989. It was founded by UK-based environmentalist Susie Hewson after watching a documentary on the dangers of chlorine bleaching (a process used in making pads; even short-term exposure can expose you to high levels of dioxins resulting in skin lesions, and can alter liver function). since the vagina is a  sensitive part of the body, it's important to avoid the usage of harmful/toxic or irritating materials.
According to studies use of organic products lowers the risk of toxic shock syndrome (TSS- a life-threatening bacterial condition linked to types of superabsorbent tampons)
Where can I get organic pads? You can easily get organic sanitary pads online.
List of Organic Sanitary Pads Brands Available in India
Readers like you help keep The Beautyholic running. When you buy through links on our blog, as an Amazon Associate, we earn from qualifying purchases at no extra cost to you.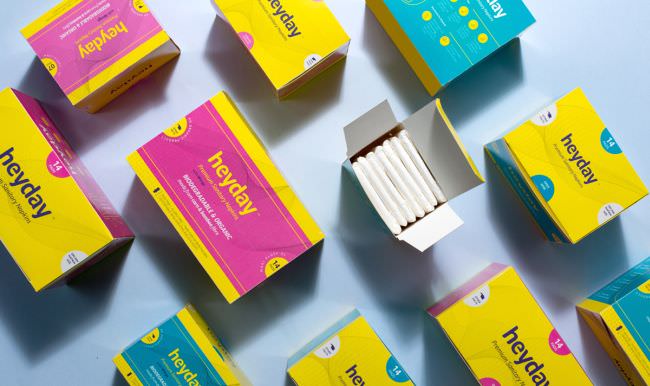 Heyday
The sanitary napkins from Heyday are made from 100% natural products and are biodegradable as they are made from plant-based raw materials. They use bamboo fiber and corn which have natural sterilization effects. Both the napkin and cover have been designed to decompose in six months from disposal (eco-friendly).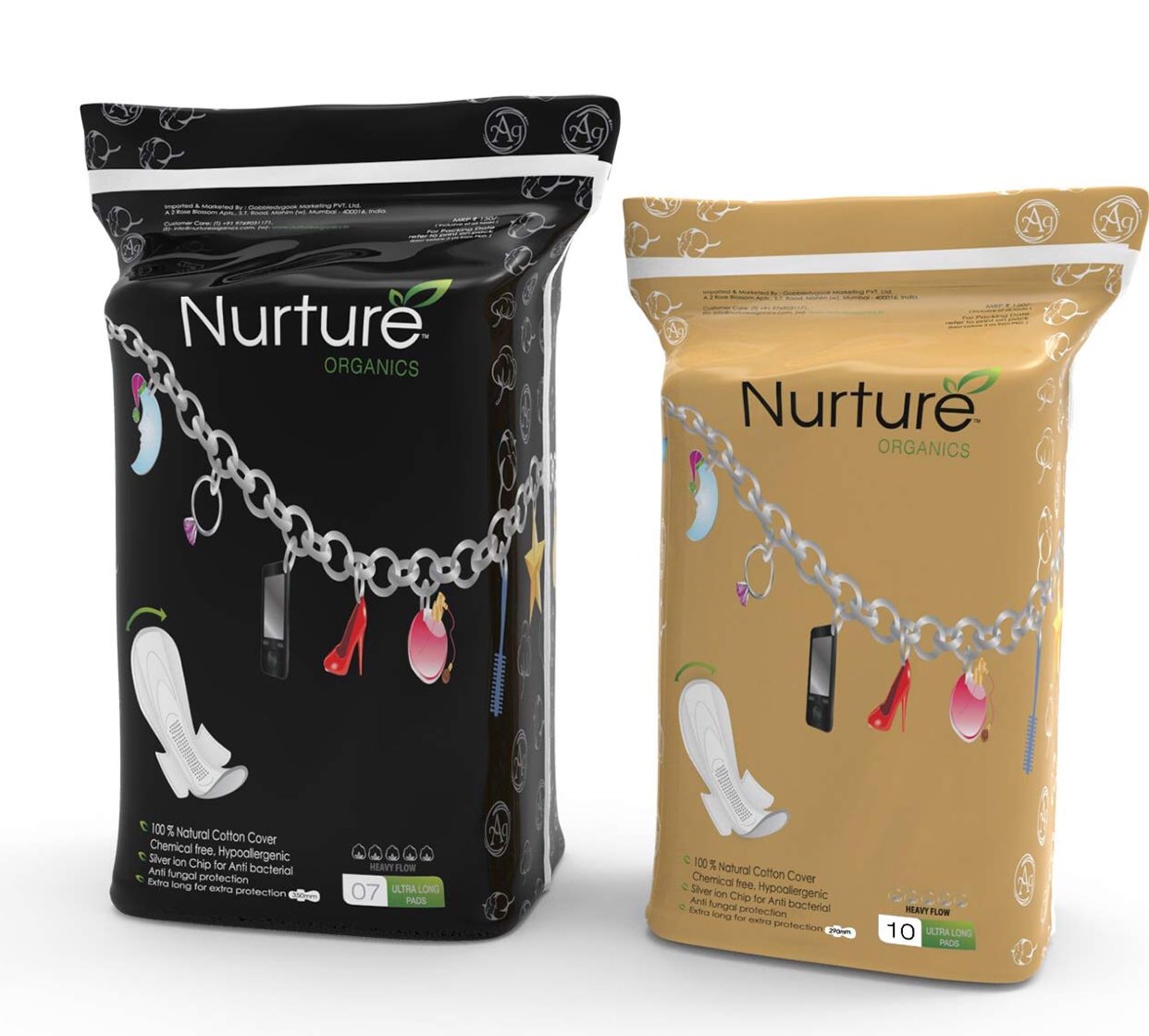 Nurture
Organic pads by Nurture are hypoallergenic and are made from 100% natural cotton, it also contains a silver-ion chip that keeps you away from any bacteria.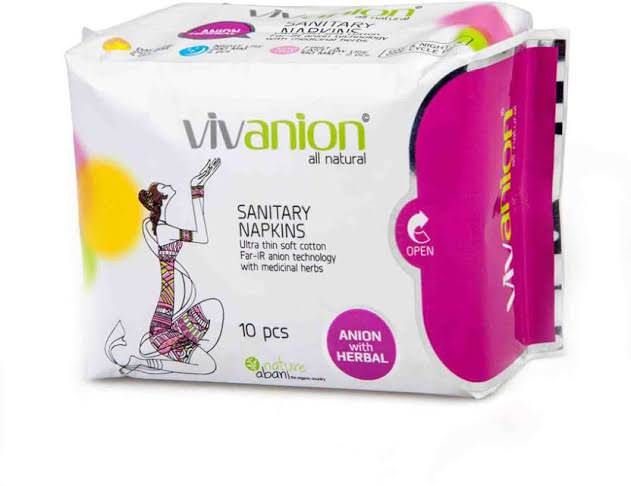 Vivanion
They claim to be India's first 3-in-1 sanitary napkin which is organic/herbal and is anion-powered and contains medicinal properties. They are dioxin-free and is bio-decomposable within one year. Each pack contains ten pads, consisting of three sizes to cover the entire flow cycle.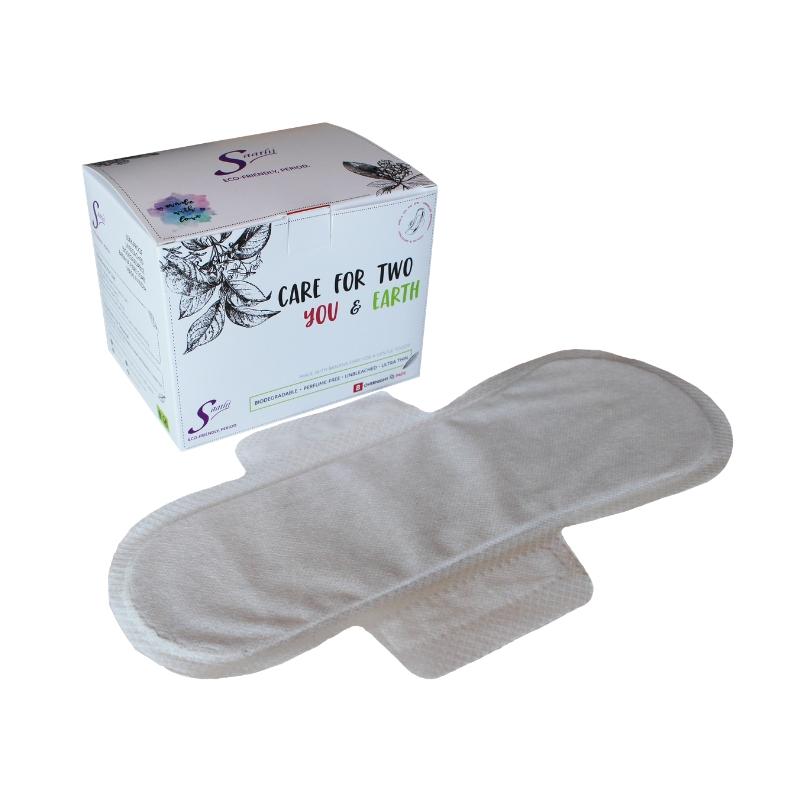 Saathi
Sanitary pads from Saathi are completely biodegradable and compostable. They are made from plant-based material, The materials are extracted from the stems of banana trees. Banana fiber uses six times less water than cotton for the production of one ton and consumes less fertilizer, and can be easily cultivated as an existing food crop, it does not consume extra resources. The pads decompose within 6 months of disposal. Price- Rs. 180 for 8 pads (XL-size).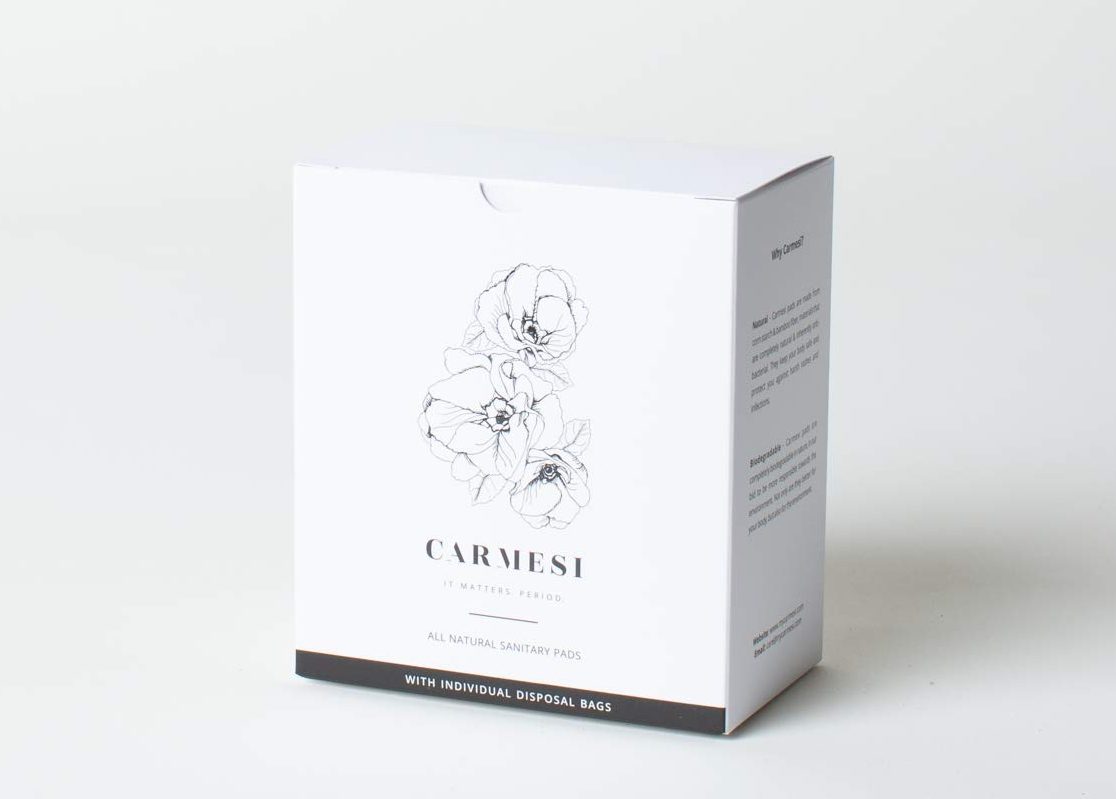 Carmesi
These pads are made from bamboo fiber, cornstarch, and corn-based bioplastic. Each pad is sealed in individual disposable bags for convenience. You can also buy or gift Carmesi boxes to a friend, it includes pads as well as exquisite goodies such as essential oils, scented candles, and tea leaves. All these goodies can actually make your periods stress-free and rejuvenate your senses! Happy periods!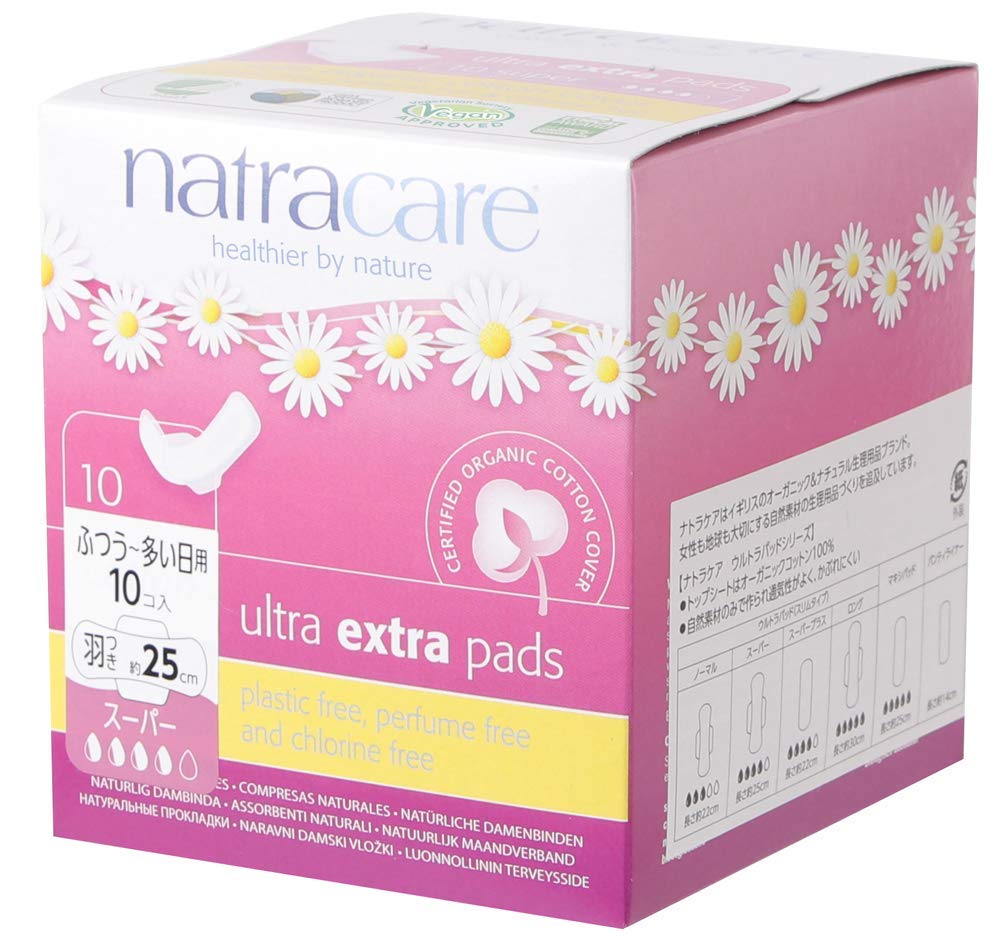 Natracare
Natracare sanitary pads and tampons are made from organic cotton and contain no plastic, dyes, rayon, fragrances or latex. They are wrapped in biodegradable purse packs.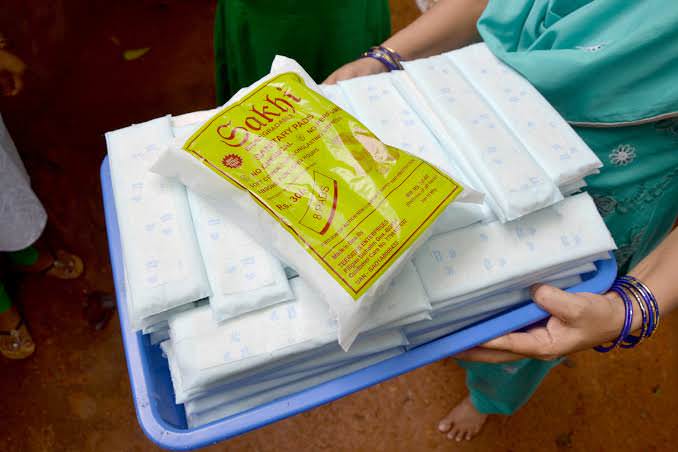 Sakhi
Sakhi pads were founded by a self-help group called 'Saheli' in Goa. They are made from pine wood, cotton, non-woven paper, paper, silicon paper, and butter paper, it hardly takes eight days to degrade after burying it in the mud. You can buy these pads from Amazon. However, according to the product description on Amazon, these pads come with some limitations like they do not have wings, it is shorted and thicker compared to other pads and may not be helpful on heavy flow days.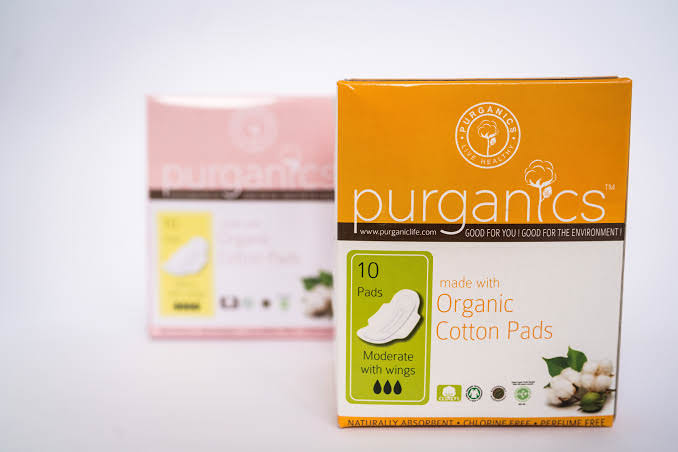 Purganics
The female hygiene range from Purganics is 100% organic, hypoallergenic and environmentally friendly as it is biodegradable. They offer sanitary pads, tampons, and panty liners.

EcoFemme
Wanna try something more natural? Now, these are washable-Reusable cloth pads and are made from organic cotton. If you prefer traditional Cloth over pads EcoFemme can come in handy. They are an upgrade to the regular cloth used by women. And, they come in a variety of colors! Price: 245/- per pad.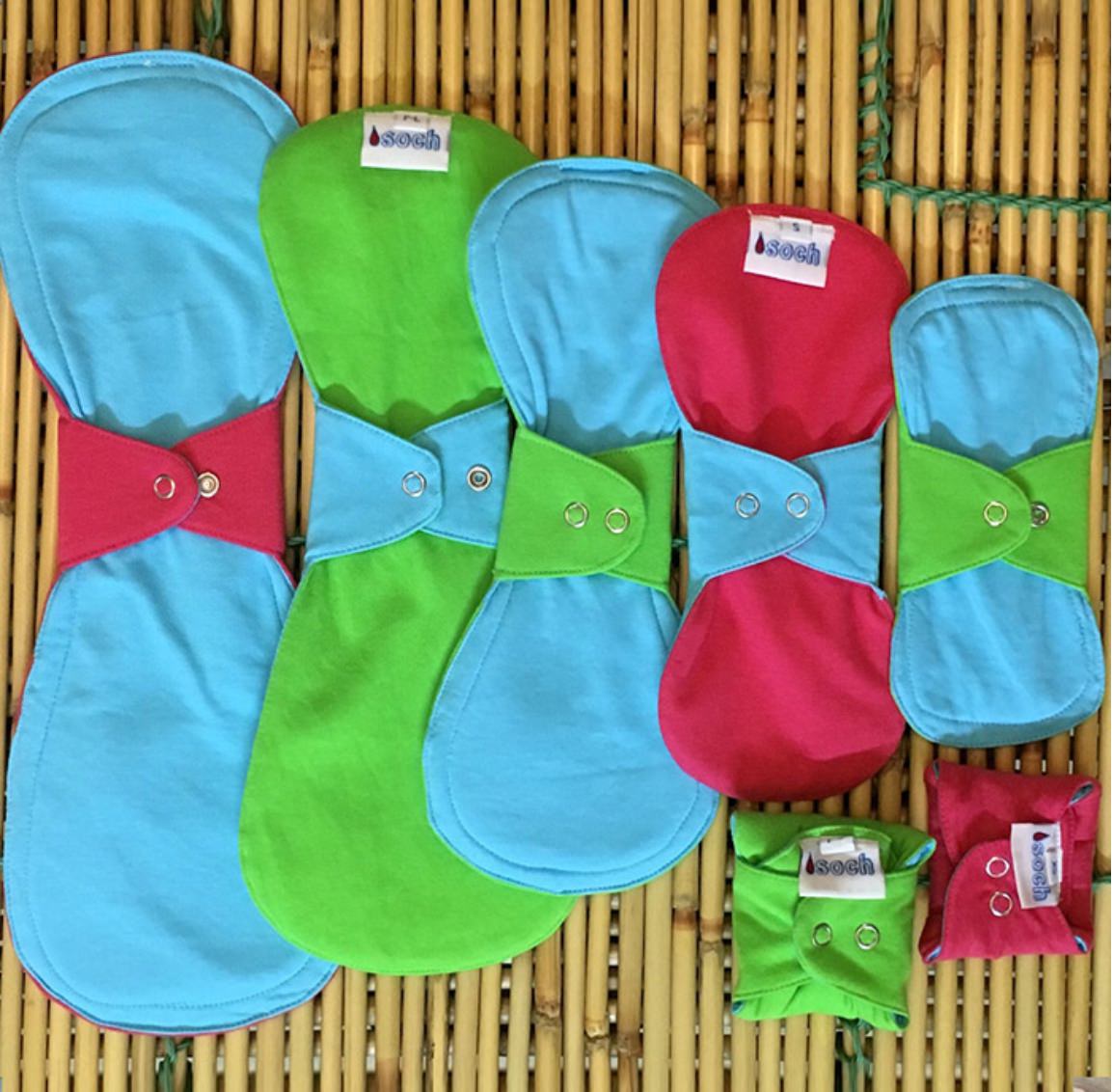 SOCH
You might want to try reusable pads by SOCH. They are soft fabrics made from cotton and microfibre. They sell a variety of products like period panties, menstrual cups inter-labia pads, and period kits.
So switching to organic pads isn't so tough. Through this list, I'm sure I've spoiled you for choices. Do you have any other sanitary pad brand to suggest? Feel free to share here.