Last Friday, I, along with my friends had an amazing time when we went to this place called 'Mystery Rooms'. It's a real-life game where you have to escape from a locked room. Remember the online escape games where you'd have to find clues and escape? This is the real version of it. So, I was invited to visit this place and share my experience with my amazing readers. Let's hop onto the post now. ????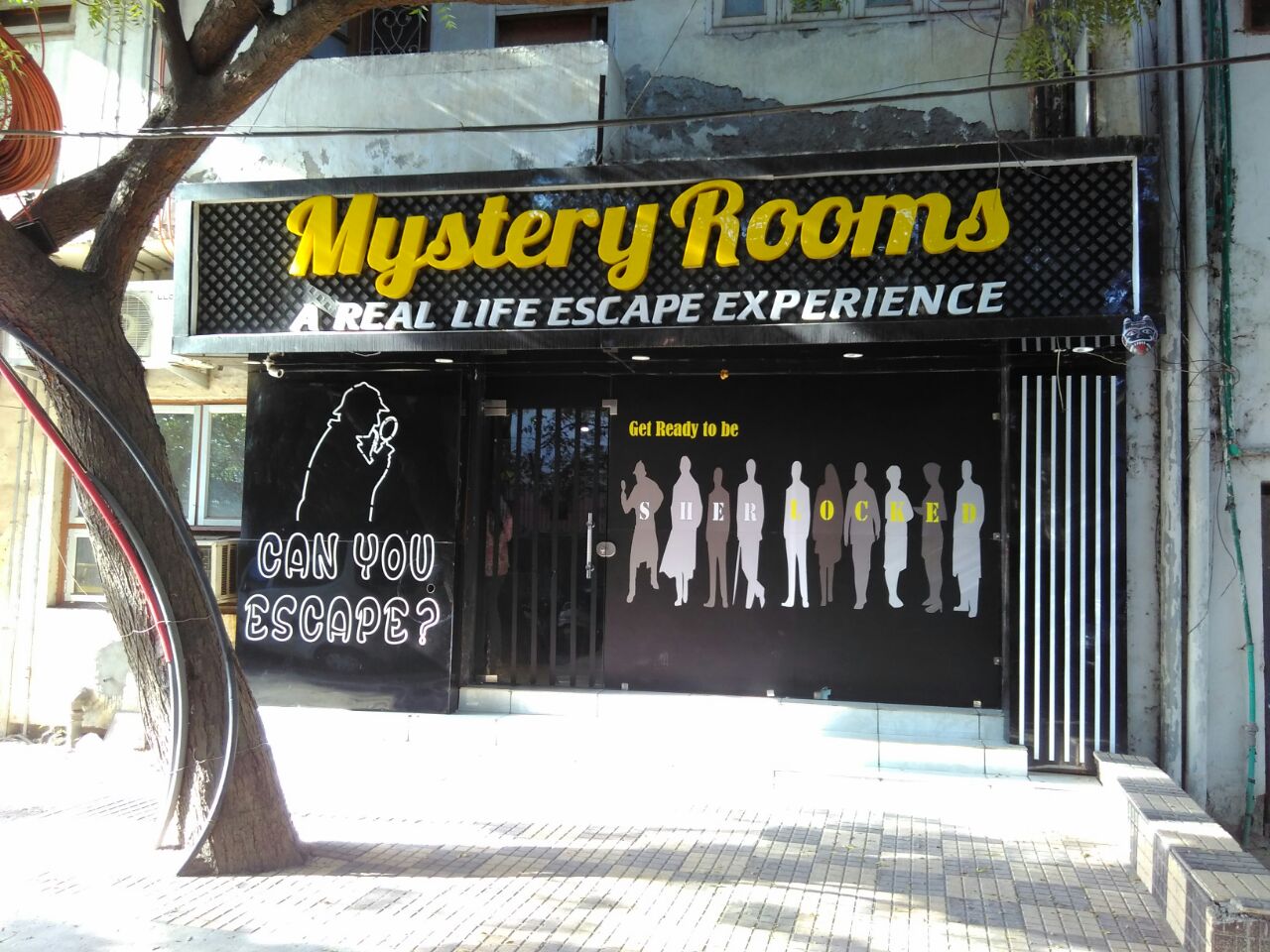 What exactly is Mystery Rooms?
Mystery Rooms is a challenging race against the clock where the sole motive is to get yourself out of a theme based room before time kicks you out! Imagine being locked in a thrilling space with your team and you have exactly 60 minutes to use logic, solve puzzles, find hints, and prove the power of teamwork to pave your path to freedom. Its as easy as its hard… everything you need to escape is inside the room waiting to meet your eyes! Just analyze, interpret and conclude!
This unique adventure is formulated on the super hit "Room Escape" games rocking the net all over the world. Starting in Japan, over 10,000,000 participants have played this game in China, Hong Kong, Taiwan, Singapore, Europe and the United States. We take pride in bringing this extraordinary live escape game experience now in your town!!
The concept is unique and thrilling, but not at all dangerous and it does not contain any horror element. It requires no physical exertion and is suitable for ages 10-77. It is an exciting team-building activity for corporates and a fulfilling fun experience for couples, friends, and families.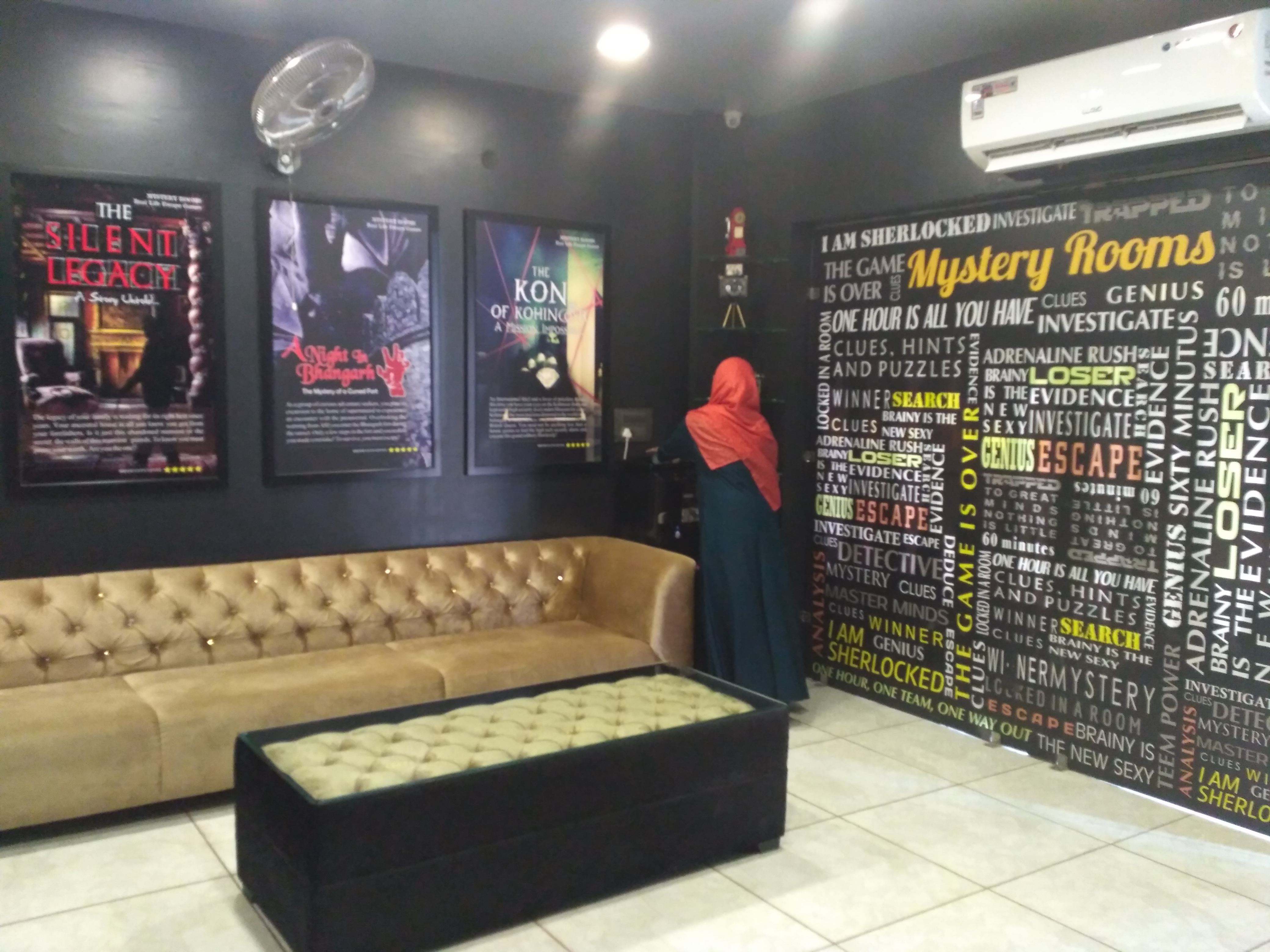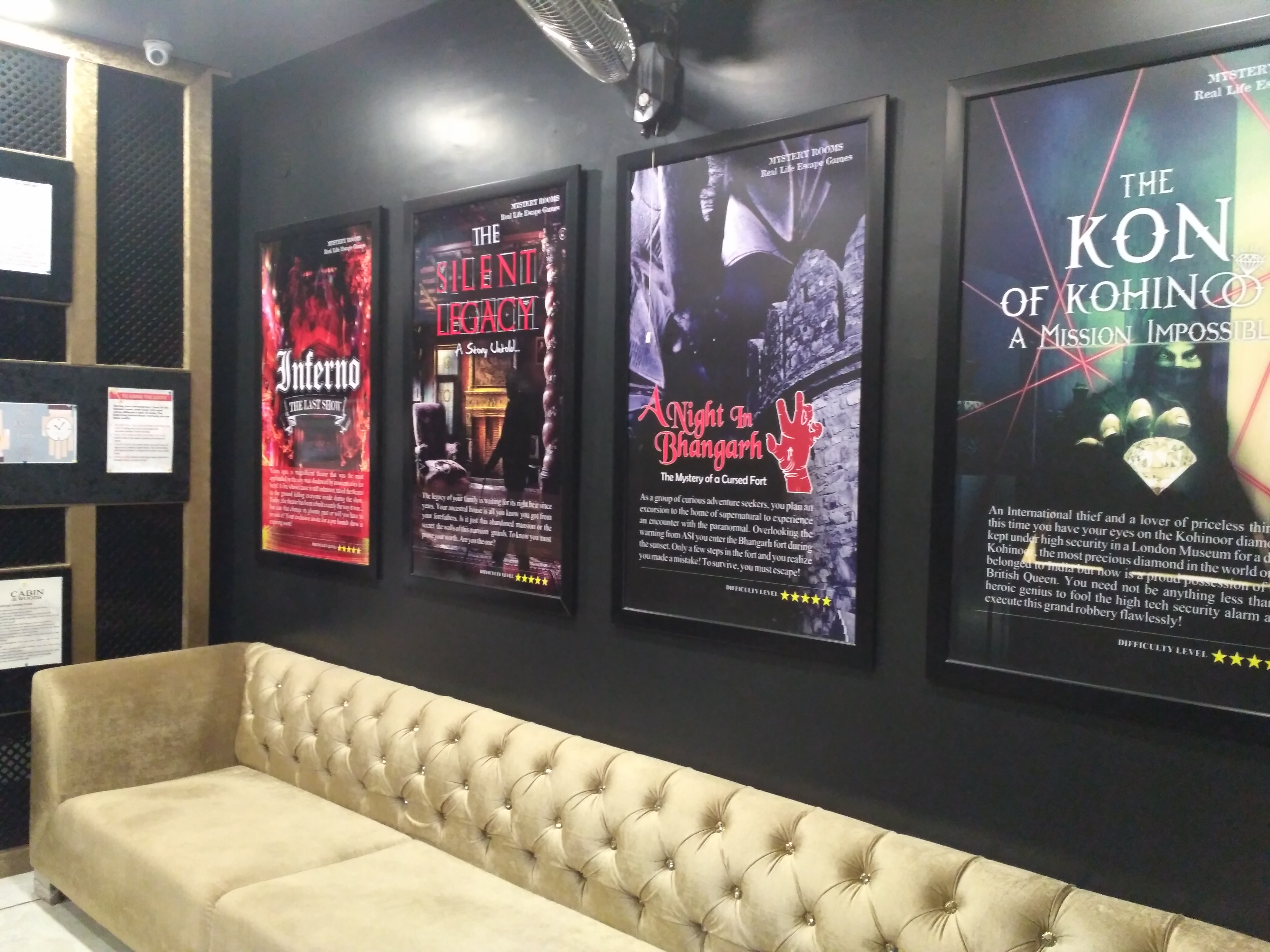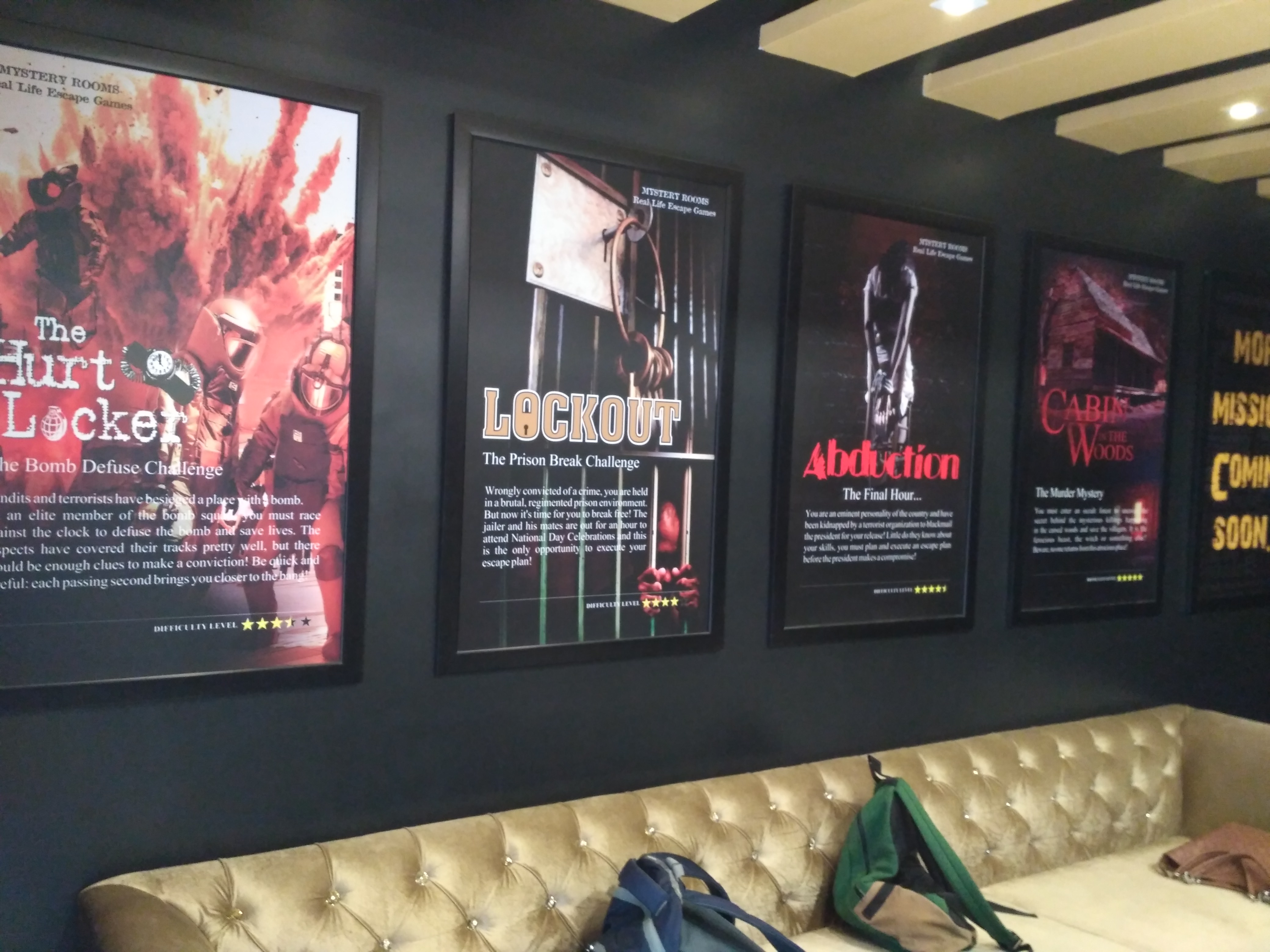 Mystery Rooms is located in Delhi, Gurgaon, Kolkata, Chandigarh, Ludhiana, Goa, Pune, Jalandhar, Bangalore, Hyderabad, Ahmedabad, and Surat. The branch in Delhi was located in Rajouri Garden where I visited. There are varieties of games with different themes which had different difficulty levels.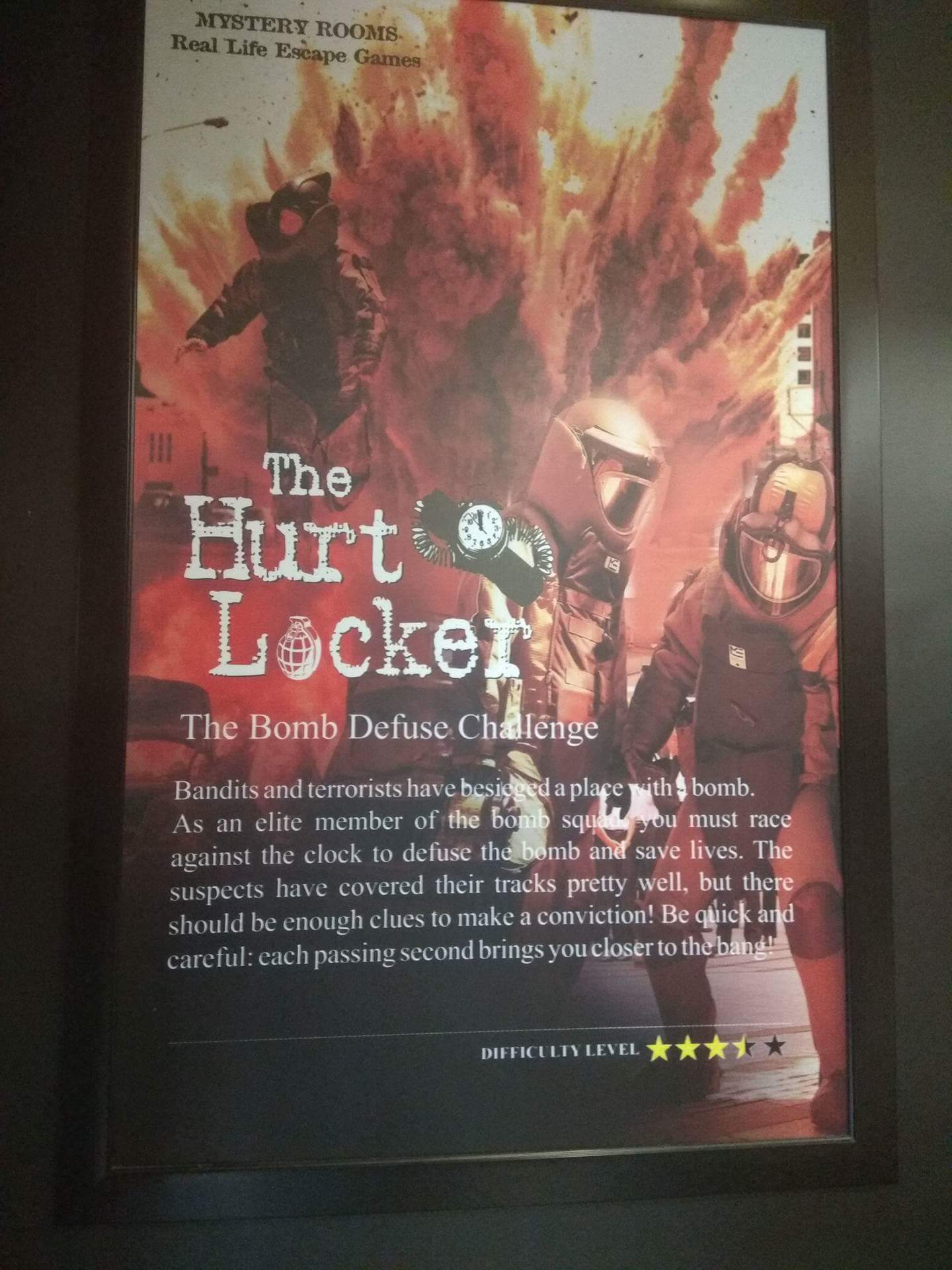 The game I chose was The Hurt Locker – Bomb Defusing Challenge, the easiest of all with the difficulty level of 3.5 out of 5. 2-8 players are required and the minimum should be 2. Here's a description about it: Bandits and terrorists have besieged a place with a bomb. As an elite member of the bomb squad, you must race against the clock to defuse the bombs and save lives. The suspects have covered their tracks pretty well, but there should be enough clues to make a conviction! Be quick and careful: each passing second brings you closer to the bang!
Ticket Price: Rs. 1800-2000/- for 2 adults
Time offered to complete the challenge is 60 minutes.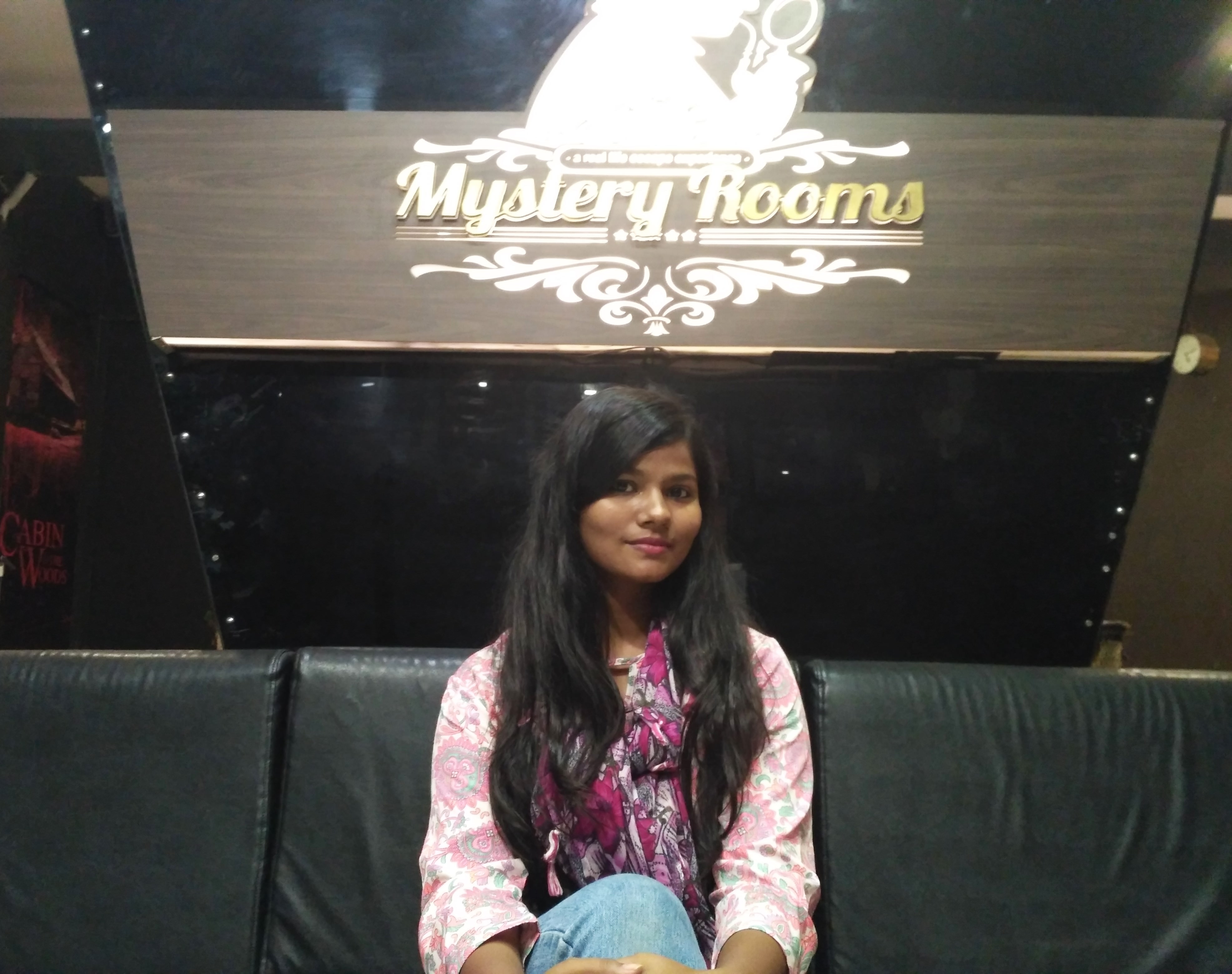 So we were into a dark room with objects and a TV where instructions and hints were given during the game. We were also given few lifelines to use when stuck in the game. We were tracked by a surveillance camera as to track our progress. First, we had to turn on the lights. We had to make use of the clues and objects hidden to solve the riddles and puzzles. I'm not a fan of escape games but this, the real one was very interesting and thrilling. At last, we finally made it unlock the bomb but sadly, couldn't defuse it and it went boom! I was actually surprised that how could I think so logically like a detective in the game. I'd also recommend that take at least 4 people so that you quickly solve the puzzles and can ace the teamwork. It was so much fun, to be honest, and I would like to try the other rooms.
Rating: ⭐⭐⭐⭐
*I was invited there in exchange for my review