With winters knocking on the doors, it can be a task to choose clothes for your little one. You must make sure that your kid stays warm and is protected at all times. While ensuring that she stays comfortable, it is also essential to pick clothing aligned to the latest fashion trends.
You can create the perfect ensemble for your daughter by buying comfortable yet chic tops and pair them with warm bottoms.
So, whether your baby girl is playing, traveling, or staying indoors, you can make sure that she is comfortable. Here are a few trendy new tops for girls made with the softest fabrics for their  special moments:
Feel Hoppy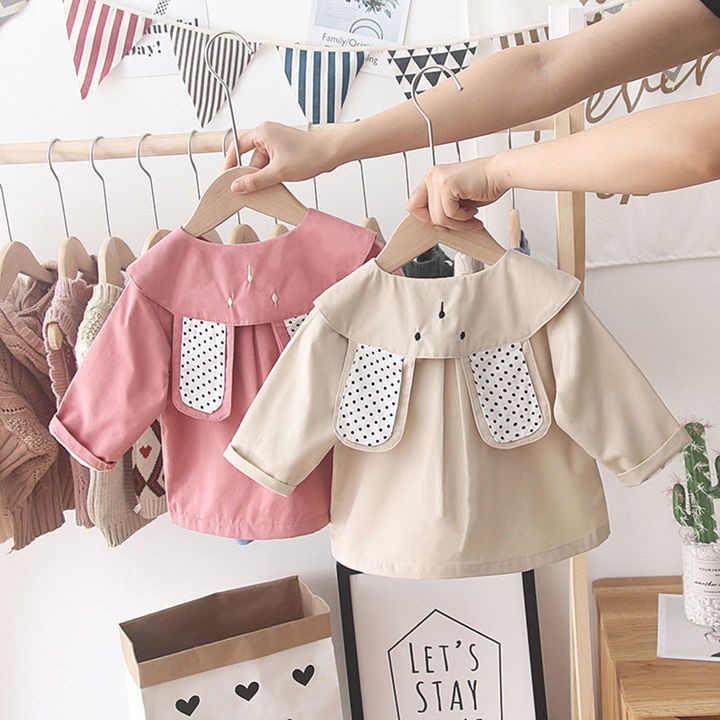 This beige-colored applique top is sure to add a fashionable touch to your little one's style quotient. Light-weight, but warm, this adorable top can be styled with anything. These types of new tops for girls come in delightful colors, along with a hoodie sometimes. They are also a perfect choice for your little girl's indoor stays, as well as casual outings.
Why Knot?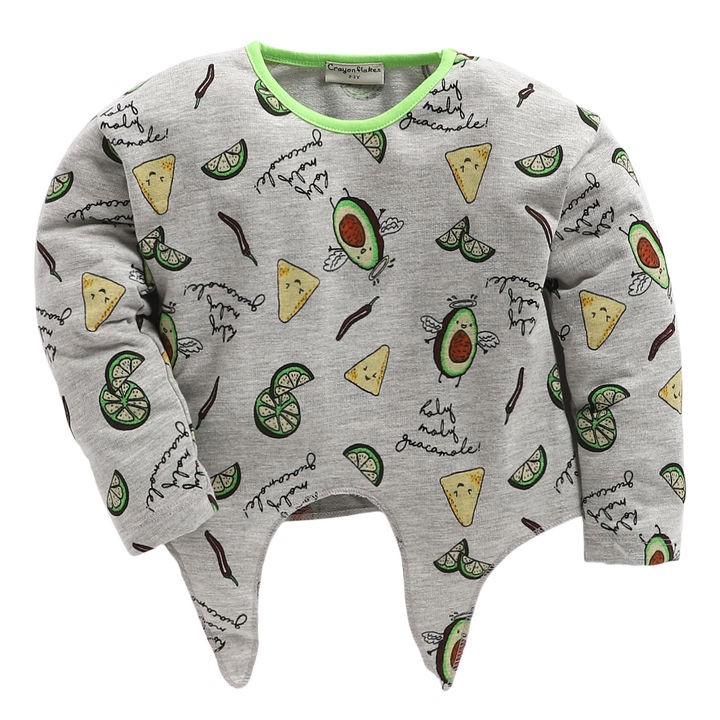 This casual top comes with a knot and a quirky print comprising of avocado and cheese all over it. You can style it with a smart jogger to match this cute top. Tie her hair in a high pony and style it with a pair of fluffy sneakers. Your baby girl will look lovely and feel comfortable when she wears this multi-color top.
Fuzzy Baby Bear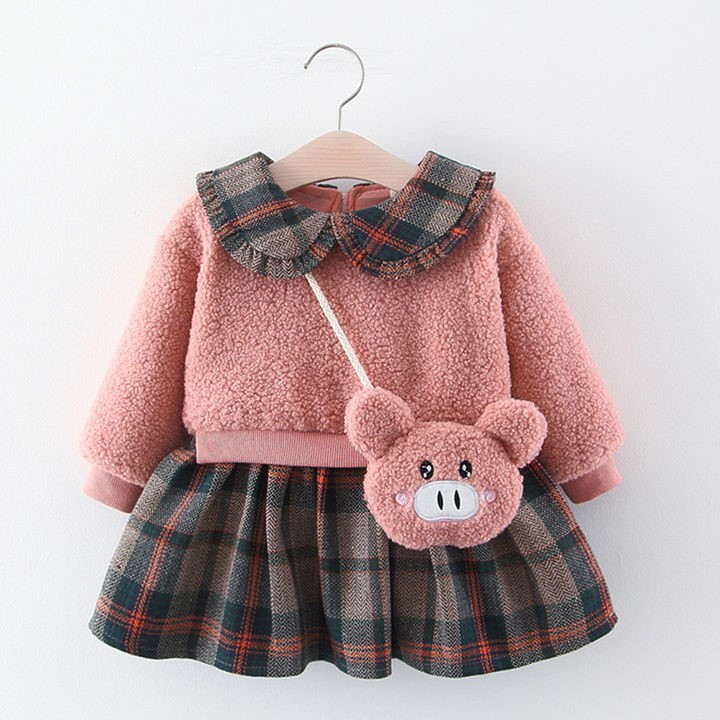 New tops for girls comprising of a similar fabric are a reminder of our grandmother's handknitted wonders. It is a must to add this full-sleeved pink top to your butterfly's wardrobe this season. You can further layer it up with a cardigan or hoodie to keep your baby warm. Such an attractive top can be styled with matching shoes, beanie, and mittens to shield your little girl from cold.
Cat-chy Top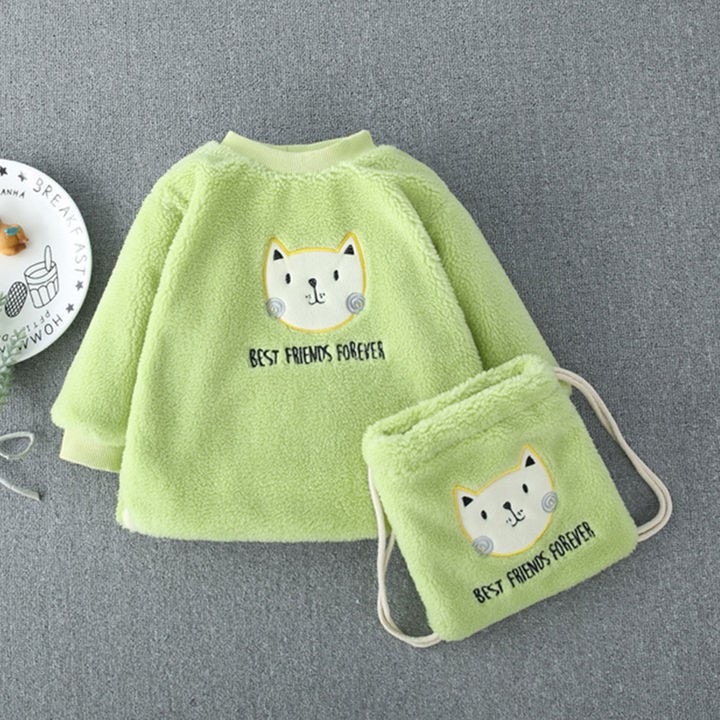 Winters are incomplete without making your princess wear woolen tops, making her look fuzzy and cute. Not limiting the choice to just pink for your baby girl, this green animal print top is a perfect addition to her wardrobe. There are a lot of other color options for you to be spoilt for choices and add an edge to her look.
Bow Down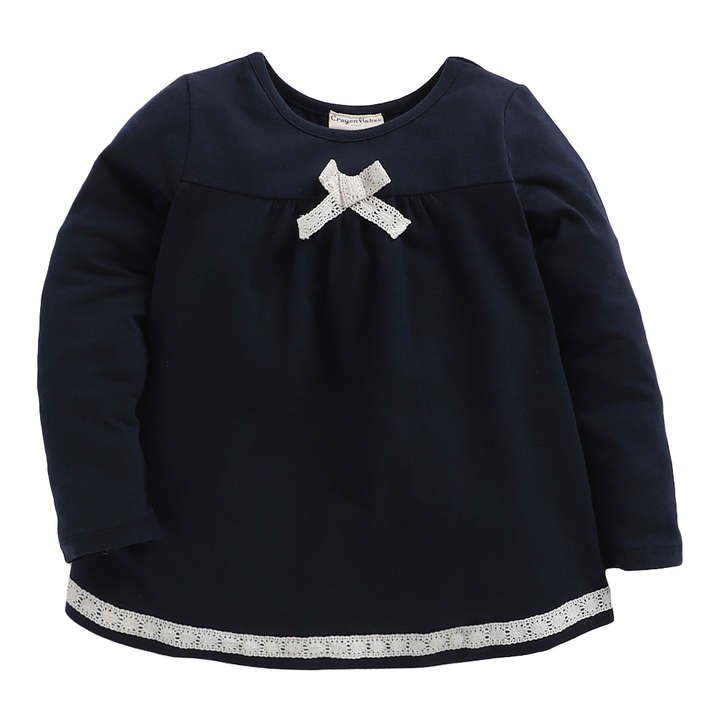 In India, woolen tops are a better option rather than wearing multiple layers of clothing. This makes the lace bow styled top an excellent addition to your little doll's wardrobe. Pair it with a tutu skirt or cute jeans to make your little one look stylish for her playdate.  If your princess still feels cold, you can add a jacket on top to complete the look.
Step Up Your Kids Dressing Department
To keep your baby girl well wrapped during the winters, you must stock her wardrobe with plenty of winter tops. However, if you consider winter shopping for your kid to be a challenging task in the middle of everything else, then don't worry.
To buy the best clothes for your little tot, you can shop from online kid's fashion portals like Hopscotch. It offers unlimited choices in terms of kid's clothing, ranging from ethnic wear to party wear, sleepwear, and so much more.
Not only that, but you can also find school supplies, shoes, toys, and games for your little one here. They offer products for infants and kids upto the age of 14, making it a one-stop-shop for all the needs of your little bundle of joy.