One of the greatest frustrations false eyelash users experience is their lashes not lasting as long as the package guarantees. There are numerous reasons that this could happen: unrealistic product labeling, poor quality lash glue, or users not caring for their lashes according to instructions.
Not all lashes were created equal, and users should shop around for top-quality brands if they want to ensure that their false eyelashes go the distance. These products might be more expensive, but they remain a better investment because they last longer. Here are the seven most popular eyelashes brands that will deliver a long-lasting look: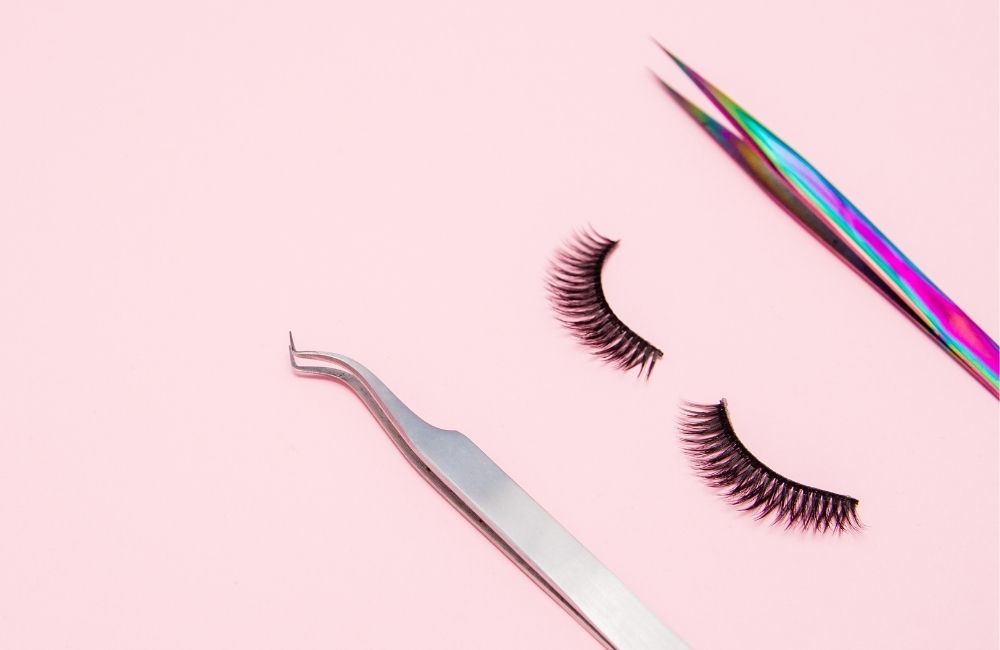 1. Lilac St. lash extensions
Anyone looking for fake eyelashes that stay on for weeks should undoubtedly consider buying Lilac St. lash extensions. These DIY extensions are designed for home use, and their individually hand-arranged fibers create an authentic look. Once fitted, you should not see a visible line.
Lilac St. lash extensions come in originals, feather, and volume styles. As they are not full-strip lashes, you can experiment with combinations of these styles to create a stunning look. They are also stackable, perfect for a dramatic finish. You can sleep, shower, and work out in your Lilac St. lashes while expecting them to last at least five days before removing them.
2. Velour
These full-strip lashes are easy to apply as they have a flexible silk band that maneuvers to fit any lash line contour. According to brand advertising, Velour lashes do not need trimming to fit a lash line.
The range contains several styles, including flared, volume, curl, and fluffy. These lashes are 100% cruelty-free and the packaging is recyclable, showing the manufacturer's commitment to sustainability. As to their endurance qualities, you can wear Velour lashes more than 25 times.
3. LoveSeen
These cruelty-free lashes come in packaging that is 98% plastic-free. There is no need to trim them as they are pre-trimmed. The lightweight nylon band makes them easy to fit and should not leave an unsightly line afterward. The tapered fibers create an authentic look that will have people wondering if they are false lashes at all.
Users stipulate that this brand is long-lasting and will survive several wears before requiring replacement. Users can choose between a black/brown shade or light brown for a more subtle look.
4. Eylure
These affordable lashes last for hours with a single layer of glue and can be used multiple times when cared for properly. Eyelure boasts an affordable range of lashes that many users favor. Their ultra-thin band sticks to the lash line without creating a pronounced line for everyone to see.
The range boasts dozens of options for buyers to browse to find one that suits their needs. Lashes can be worn between five and 15 times, depending on the product.
5. Ardell
Ardell's range of lashes includes Wispies, which create a dreamy quality for your eyes. These products are knotted, curled, and feathered by hand to create a more authentic look. The flared lashes are shorter at the inner corner becoming longer toward the outer corner. With the proper care, you should be able to wear these lashes multiple times.
You will need gel or liquid magnetic liner to apply these lashes. They are designed for frequent use and have a narrower band than most other most popular eyelashes brands.
6. Sweed
Sweed's Pro Lashes are extensions that come in three different lengths, allowing the user to try all three when applying them to design your preferred look. Once fitted, you are unlikely to see any lines as they are not full-strip lashes, creating a discreet look that is more authentic than many others.
Sweed also manufactures strip lashes, which users adore as the narrow band makes it almost impossible to distinguish them from the natural lash line. Sweed has a reputation for manufacturing and selling top-quality lashes that are long-lasting while retailing at affordable prices.
7. Trish McEvoy
Most users recommend Trish McEvoy lashes as they are easy to apply and sell at reasonable prices. With proper care and removal, you can use your Trish McEvoy lashes up to 20 times. This means keeping them clean, using only the necessary amount of adhesive, and storing them safely.
What keeps users hooked on Trish McEvoy lashes is their authentic qualities, making them suitable for everyday wear or use for a special occasion.
There you go – the most popular eyelashes brands that deliver quality. Choose what's best for you and of course what fits your wallet, what's because it's the eyes we are talking about.