If we can't be somewhere in the Mediterranean for the summer, we at least want to mimic their beauty tips, right?
Those in the Mediterranean have something extra special about them. They radiate natural beauty, as they naturally take care of their skin thanks to being around amazing food and salt water.
So while we may not always be able to get to the Mediterranean, we can steal a few tips to use their looks at home.
Here are a few ways you can ooze Mediterranean beauty this summer: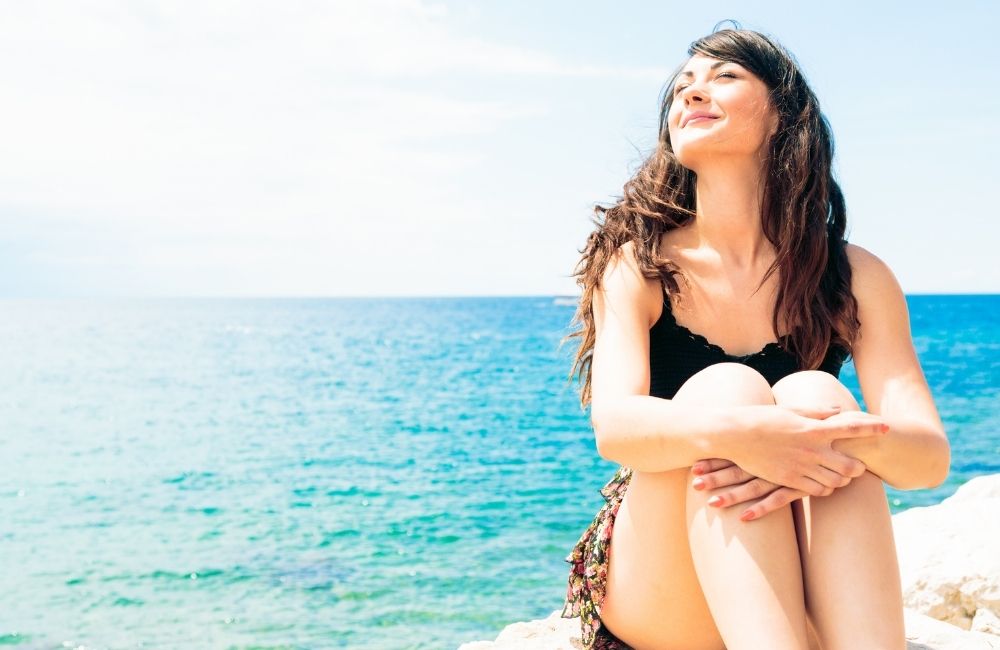 Find your perfect shade of tinted lipgloss
Lip gloss with SPF in it is super important for the summer season. It looks natural but elevated, and it can easily fit into your handbag. While we may be used to carrying around more products later on in the year, the summer season is all about the more natural products like a tinted lipgloss. Bonus: they can fit into your makeup pouch and that inside your perfect summer bag, such as a cute, summer-friendly top handle bag from Italian accessory sites like Mirta. That perfect little bag can contain all of your beauty products to take you from the beach to dinner and then the club.
Use bronzer with a bit of shimmer
Bronzer enables you to draw attention to your favorite features. Incorporate a liquid bronzer with shimmer in it for that radiant glow and liquid blush to bring some extra color to your complexion, and you'll find these products will stay on for hours! Most people find that a powder product will last longer in the winter, and a liquid product will last longer and look more natural in the summertime.
Find a good waterproof mascara
There's nothing like raccoon eyes during the summer, thanks to high heat and water! Waterproof mascara is your best friend during the summer since you can swipe it on and wear it throughout the day with greater confidence that it won't move around you.
Olive oil is your secret weapon
Olive oil can be used for a multitude of reasons. While great on all foods, Mediterranean beauty secrets also incorporate this incredible product in a number of ways. For example, you can use olive oil as a body moisturizer, cleansing oil, and hair oil.
Do not stress
Stress can take a toll on even the most flawless skin. Summer is the time for relaxation and to enjoy being outdoors! Lean into the Mediterranean way of leading a stress-free summer, and your natural beauty will surely radiate this.
Tea it up!
Take advantage of some natural spices to kick off your summer detox. Steep some anise seeds in hot water to prepare an anti-bloating tea! It's not just for summer; you can enjoy gorgeous skin and a happy stomach all year long. PS: I forgot to tell you—as well as relieving period cramps, it helps you sleep better at night.
Glam up with yogurt
The ancient Greek women used yogurt as a sunburn remedy. It has the magical power to dissolve dead skin and tighten pores. Even better, use it as a natural AHA peel since yogurt is rich in lactic acid.
Combine four tablespoons of yogurt with a tablespoon of olive oil. After mixing, apply it for 10 minutes on your face. For a few seconds, your skin might tingle—don't worry that's lactic acid at work. Remove it with a warm washcloth and you'll have glowing skin in no time!
It's actually quite simple to embody a gorgeous Greek or Italian with these simple yet effective Mediterranean beauty tips. The key is to embrace your natural beauty and let it shine!
Related Posts