Maybelline Color Show Nail Polish Review – Nude Skin, Lavender Lies, Red carpet
Nail paints are every girl's love. I rarely come through girls who don't like nail paints. But yes, I know some GFs of mine who don't like applying nail paints (Even I used to be one of them). In my hostel days I never used to apply on my own and on days I applied it would be so untidy that my friends used to comment "Have you painted your nails like walls"?
But thanks to the drugstore brands that we Indians are also getting some awesome nail paints that we don't need to anymore look into foreign brands and say aww that's a hard-to-find shade…
Coming to my favorite nail paint brand to date and the most convenient too, here goes the review!
Product Description: Stay right on trend from your tips to your toes with the new Maybelline Color Show. Our gel-based formula with color popping pigments comes in 40 bold, super stylish shades that look great on nails. So go on, mix, match, and make the most of color.
Price: Rs.75 (6 Ml.) For lavender lies and Nude Skin
Price: Rs. 125 (6 Ml.) for Red Carpet
MAYBELLINE…you guys firstly deserve a standing ovation to launch such awesome makeup products at such an affordable range in the Indian market. My most loved product of yours to date is this super cute bottle which when opened contains bundles of joyful colors. They have launched 40 shades and let me tell you ladies, all of them are nothing short of excellent. The shades are super awesome. They are perfect to suit your office mood as well as glam looks. They have both mattes as well as glitter shades under their color show range.
Readers like you help keep The Beautyholic running. When you buy through links on our blog, as an Amazon Associate, we earn from qualifying purchases at no extra cost to you.
Maybelline Color Show Nail Polish Review + Swatches
The shades I am reviewing today are Nude Skin, Lavender Lies, and Red carpet.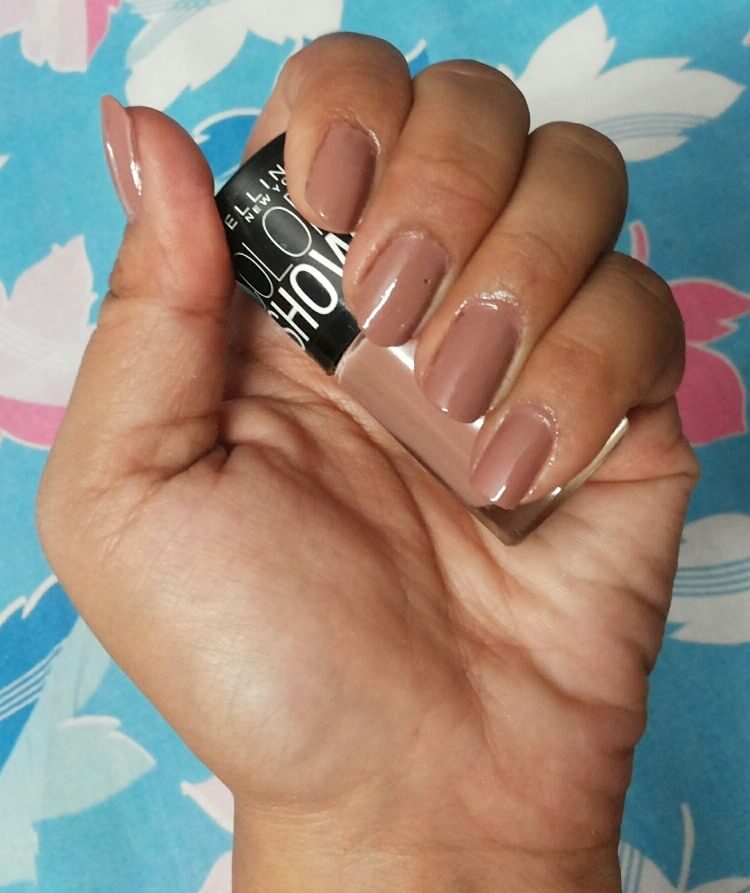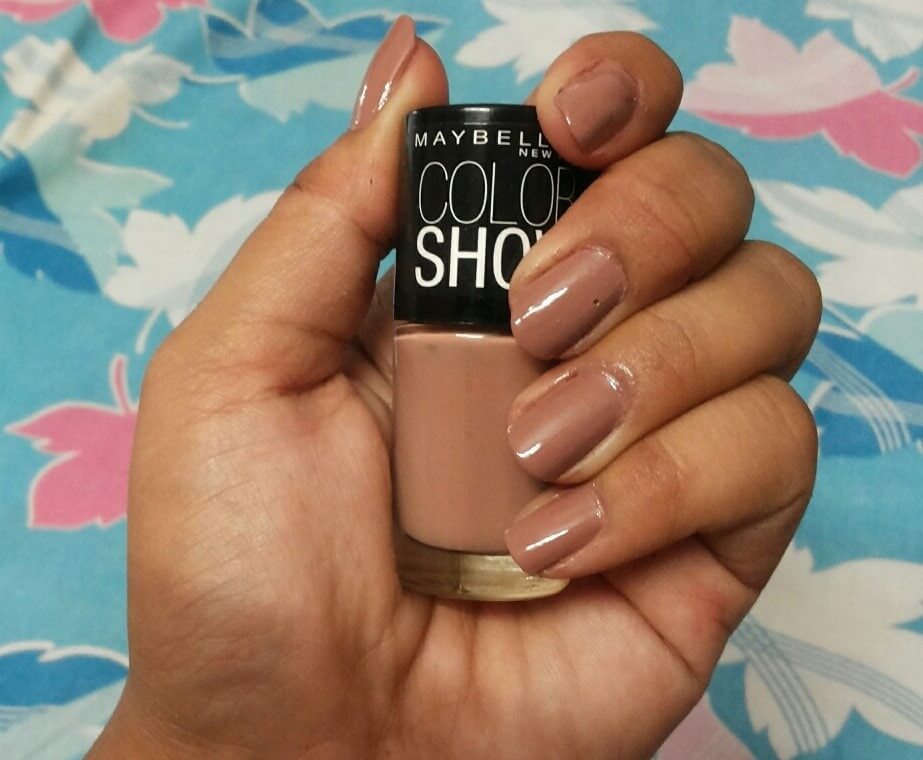 Nude Skin – I haven't come through any nude better than this. It just feels like your nails but with a more refined look. Nude skin is a stable earth-toned shade which has a mauve finish to it. The nail paint does not seem to contain shimmer in it but still, the complete look is so polished. It is one shade that can be termed as universal. It will look flattering on all skin-tones and Indian skin tones will rock in this shade.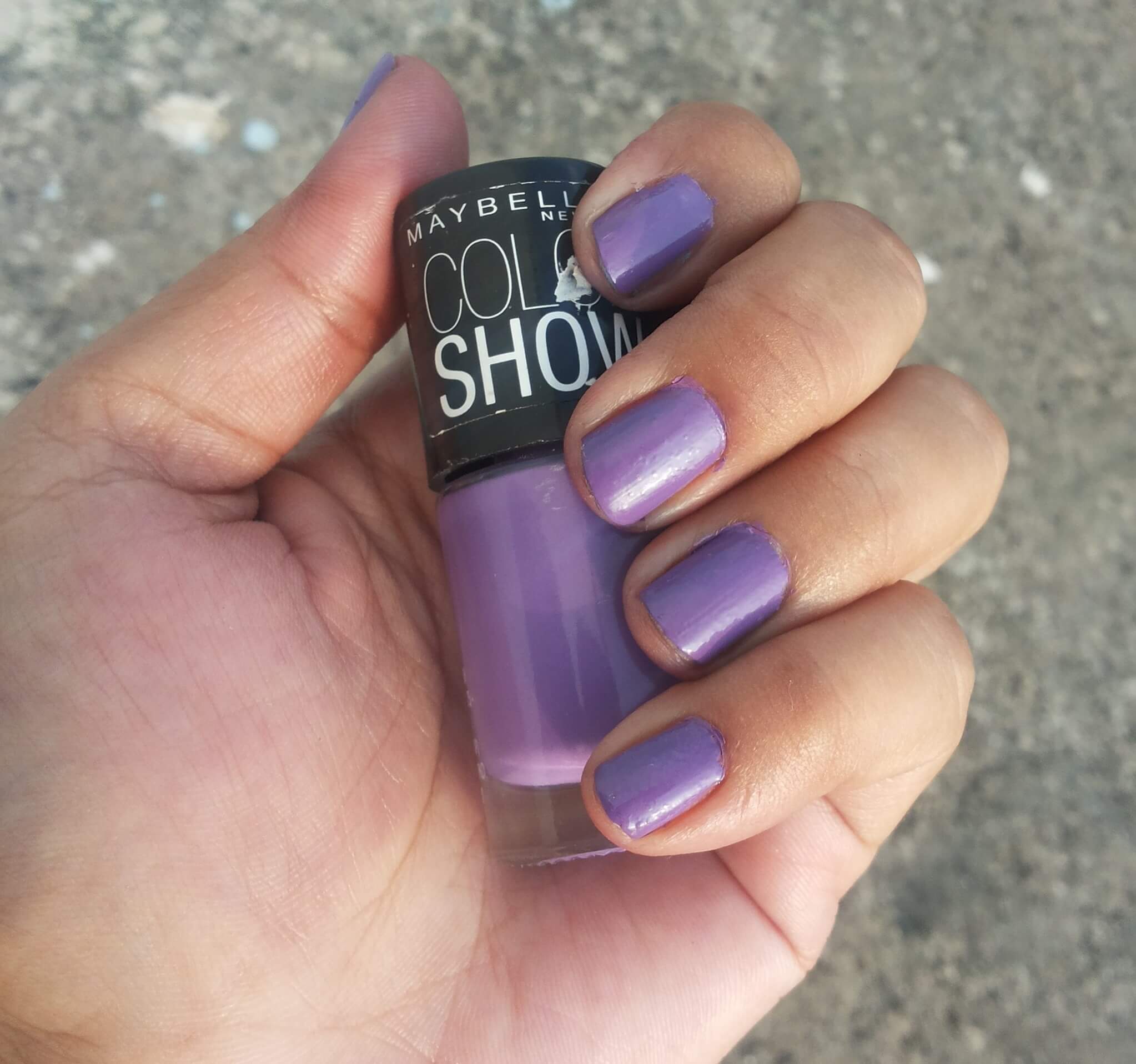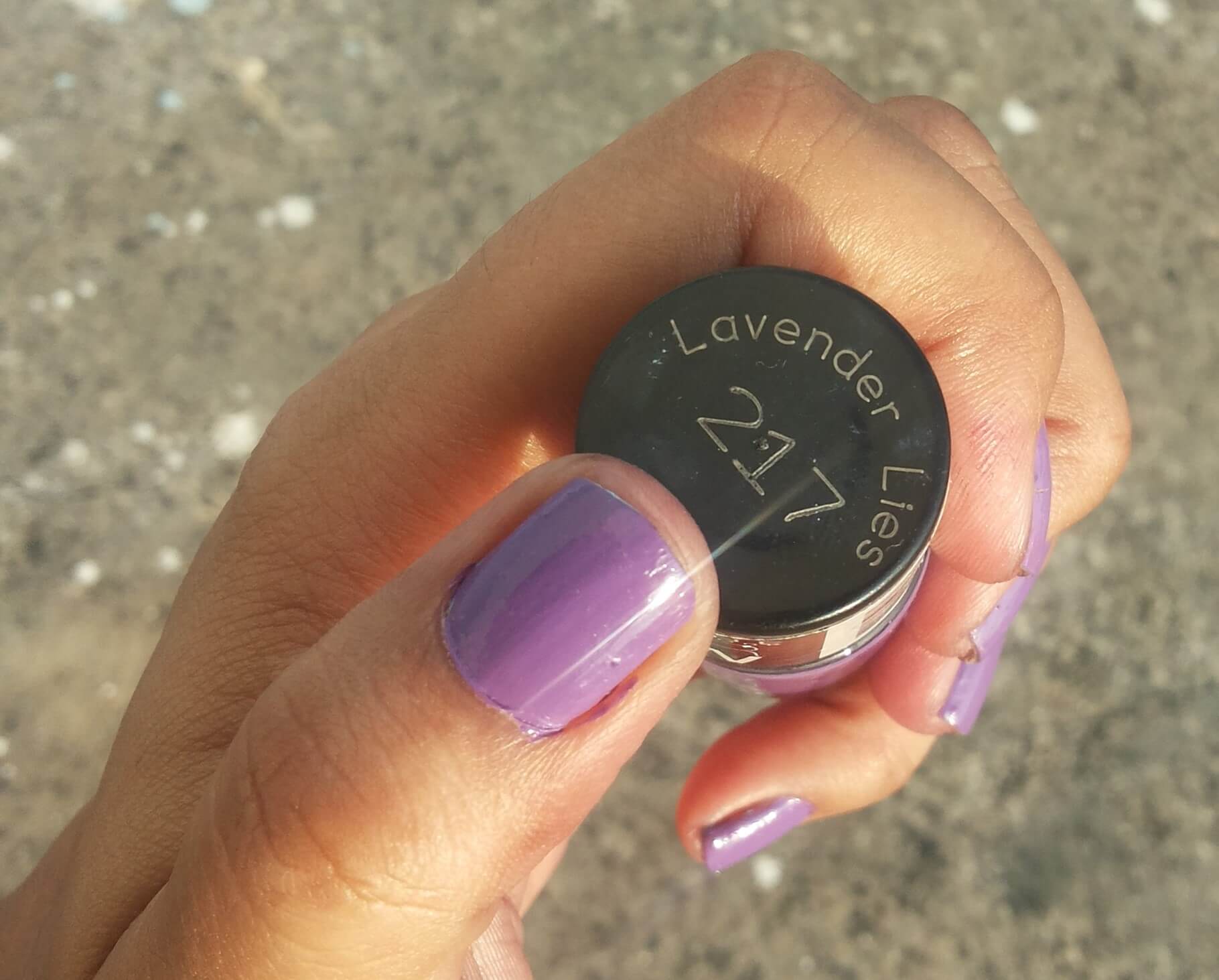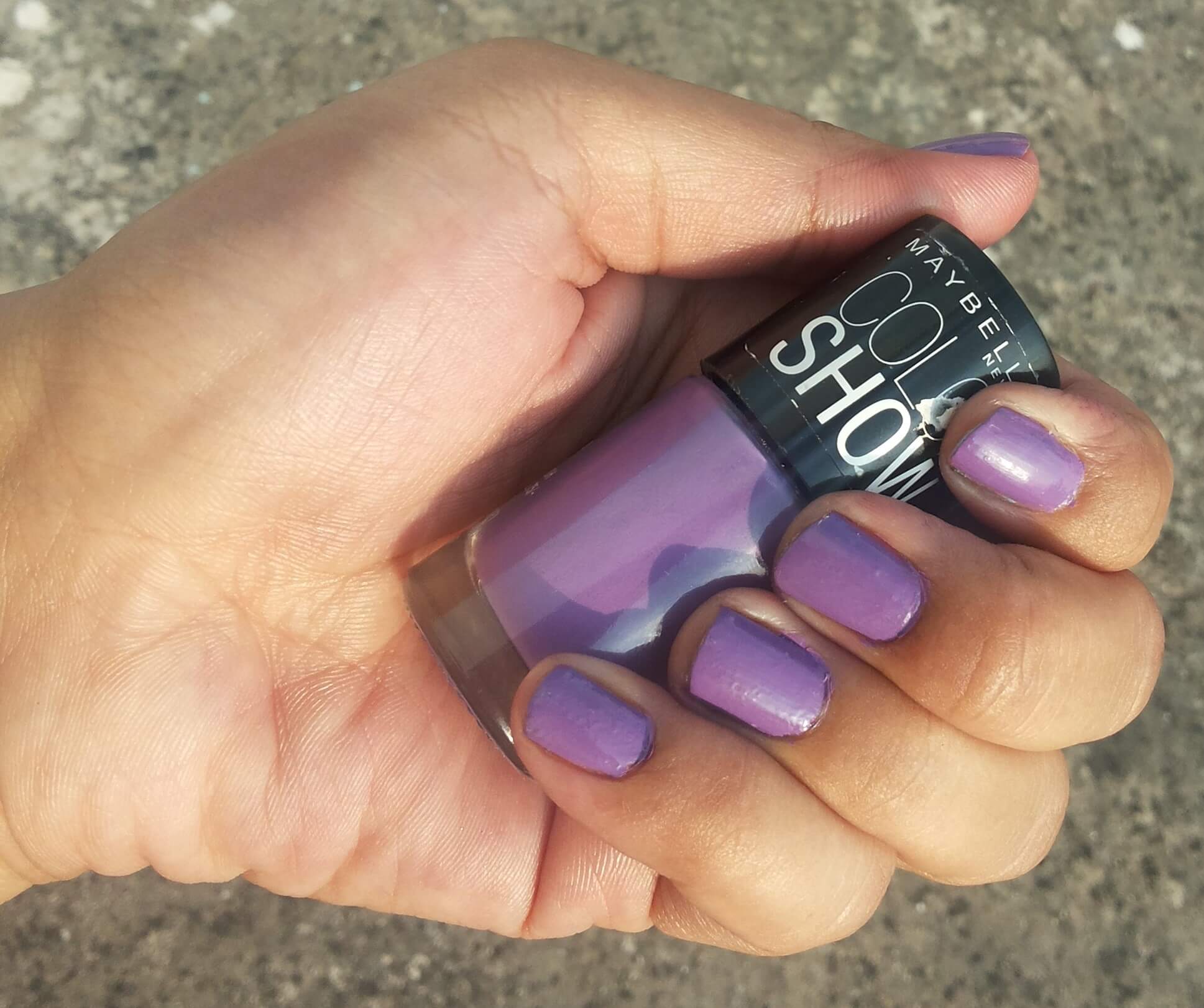 Lavender Lies – Such a pretty lavender color. The color looks great on nails. It is a beautiful color which is perfect for everyday usage. The color looks very understated yet classy on nails. This is a perfect office wear color.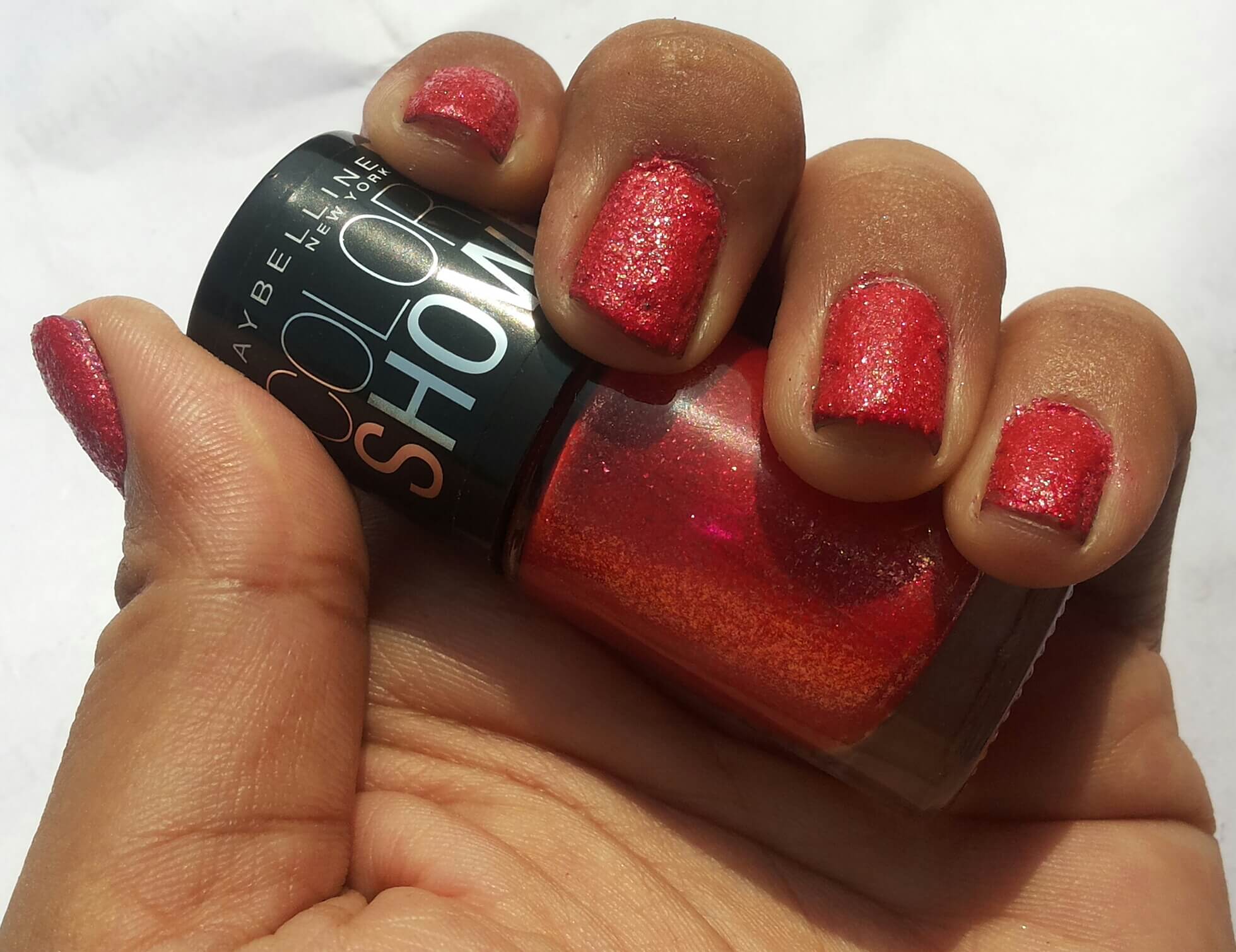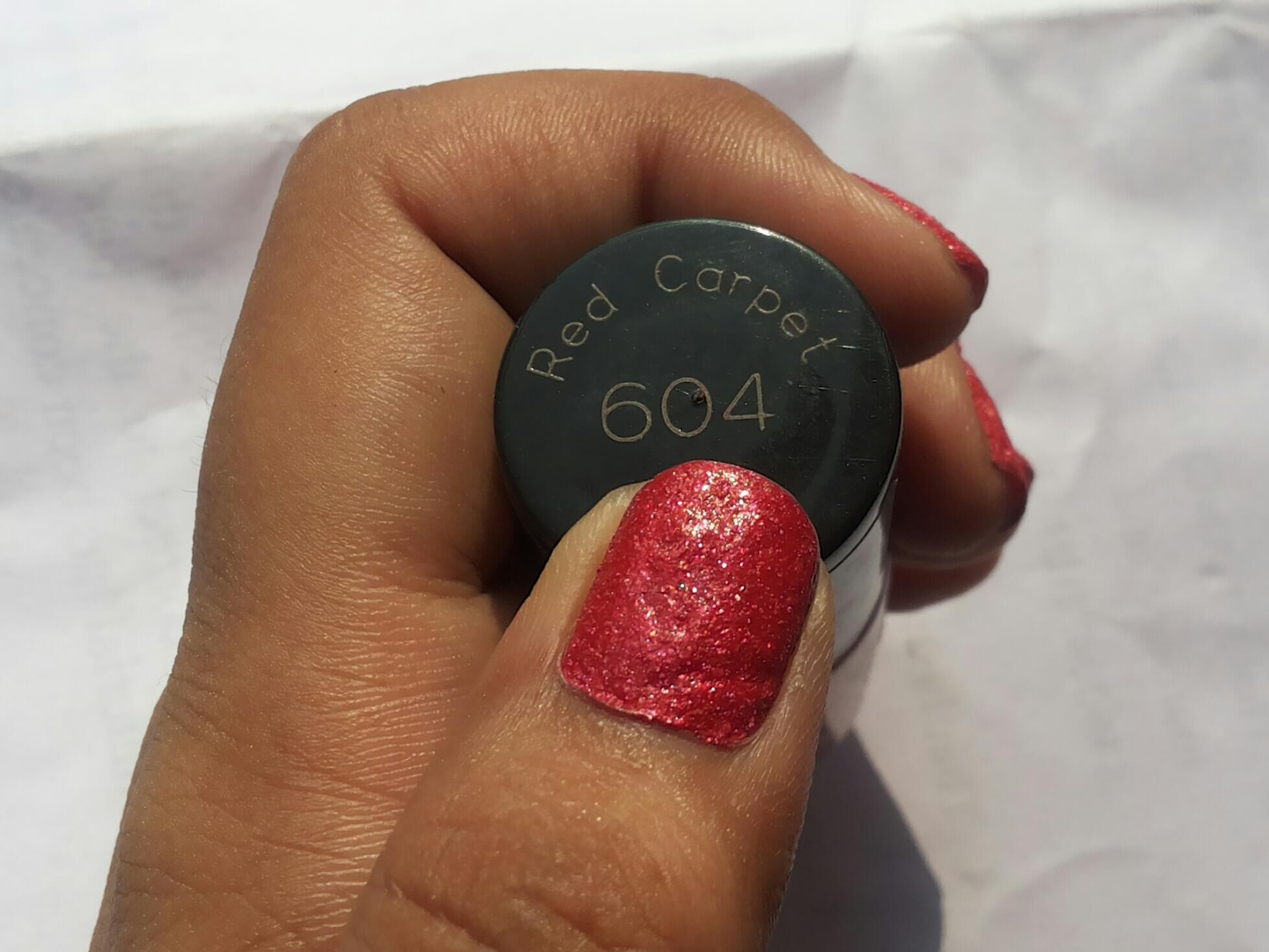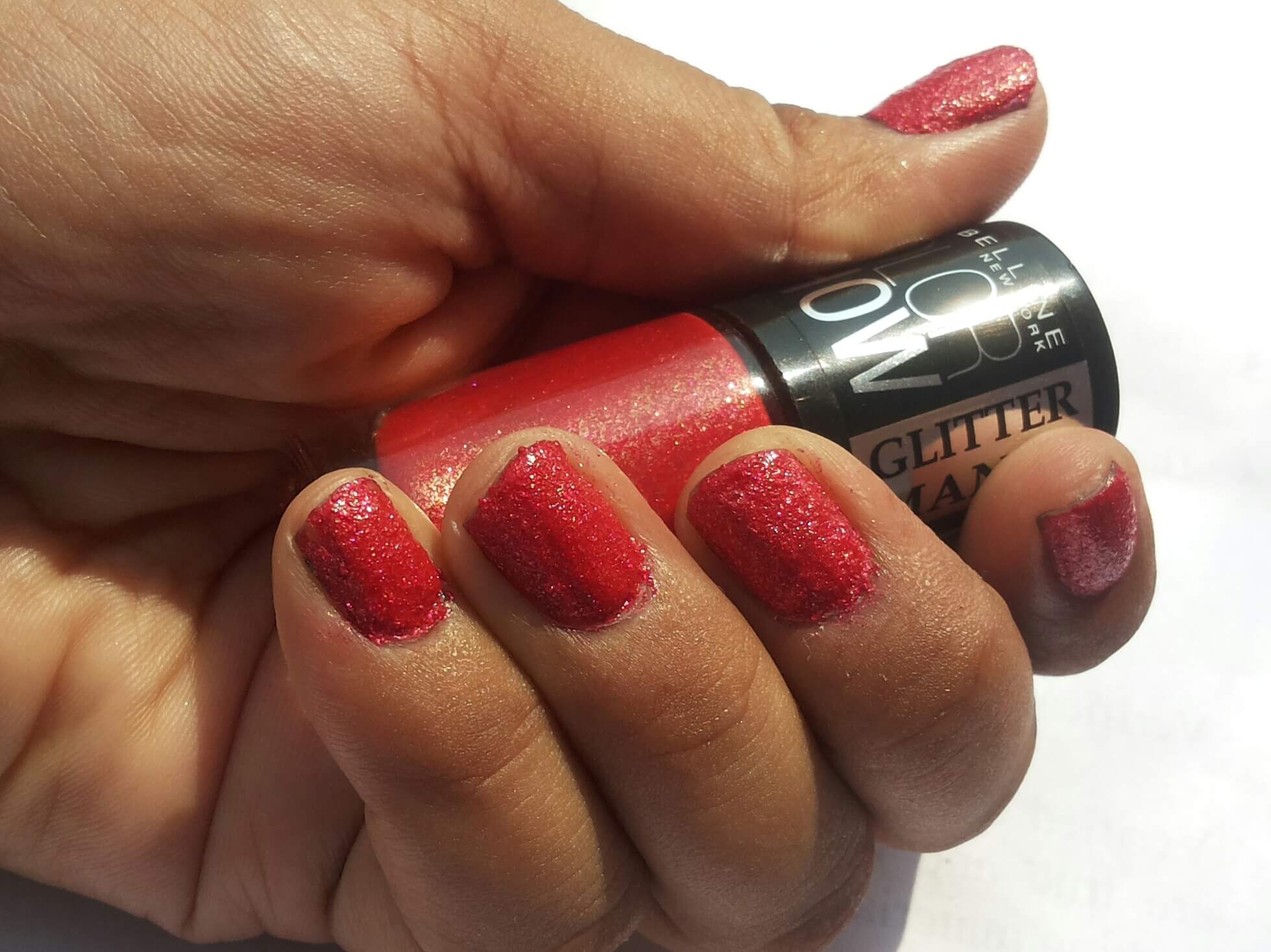 Red Carpet – Coming to the star color, this is the glitter shade. And the shade looks gorgeous on nails. This is the perfect party nail color which is an instant mood lifter. Coming to the shade, it is a bright red color with glitter finish which is perfect to brighten up your hands.
Pigmentation:
Both the matte and glitter colors are superbly pigmented. With just one swipe, you will get a smooth opaque color. You can obviously go for multiple swipes to darken the color. But the pigmentation of these colors is truly bang on!
Quality
Mostly, the brushes of these nail polishes are also great. First application and you will get a smooth opaque finish. But in 2 coats you will get the real color. It dries super quickly. And even a novice like me can get a smooth coat then I think anybody can get. Also, it stays in place for a good 4-5 days.
Pros:
Affordable
Easily available
Flattering color
Gives smooth opaque finish
Dries super quick
Remains in place for 4-5 days.
Cons:
None for me
Maybelline Color Show Nail Polish Review - Lavender Lies, Nude Skin, Red Carpet
Final Word
I am just head over heels with these awesome nail polishes and recommend it. Of course, I'm gonna repurchase. And all my life I guess. Going to grab more nail paints from the range. So keep looking for more reviews.