The beauty industry is constantly changing and innovations are making life much easier. New products are launching every day and in this article, we will deal with one such product – magnetic lashes.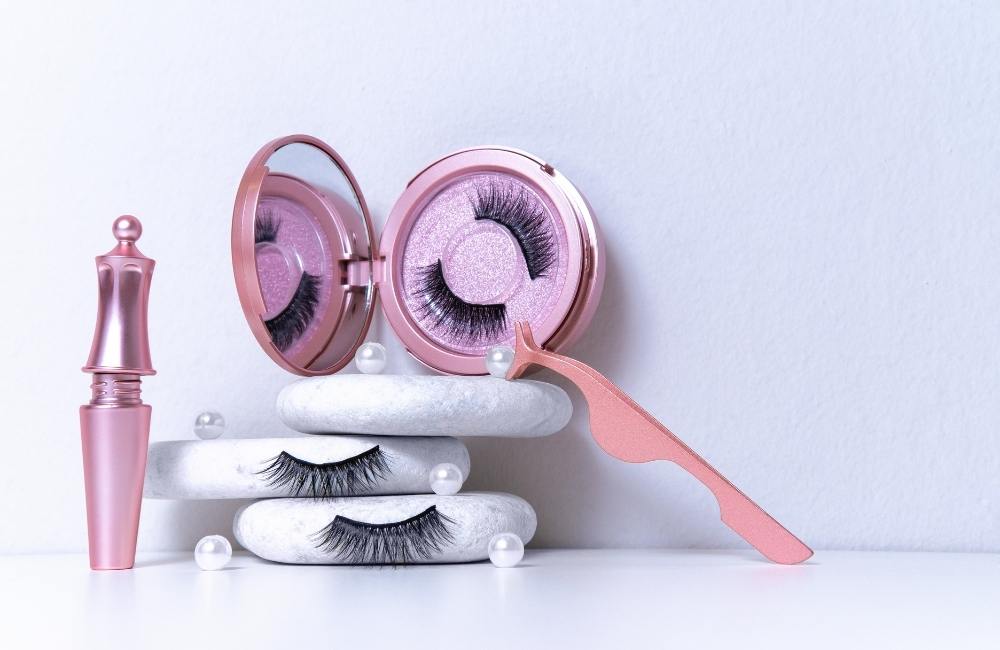 Magnetic lashes were quite the hype in the beauty industry last year and it still continues. Apart from eyelash extensions and fake eyelashes, magnetic eyelashes are also introduced to beautify your eyes. So if you are also interested in knowing how to make your eyes prettier, then stay tuned.
What are magnetic eyelashes?
Let us first learn what magnetic eyelashes are. Magnetic eyelashes are lashes that contain magnets. They have a top and a bottom part and they both contain magnets. They are easier to apply than glue-based eyelashes. The natural lashes need to be placed between these lashes and they will click to each other.
Applying these lashes is not time-consuming and they can be applied with other makeup products as well. The only key thing to remember here is that makeup products should be such, which will not damage the eyelashes.
How to put on magnetic lashes?
Magnetic lashes are mess-free and they are straightforward to put on as opposed to glue-based lashes. Many of us are beginners and some might be really afraid while putting on magnetic lashes; therefore, here is a step-by-step detail on how to put on magnetic lashes without making any mistakes.
Applying your mascara before your lashes can really prove helpful and can provide that extra grip and support for your magnetic lashes. Beauty influencers generally recommend applying mascara after putting on the glue-based eyelashes, but in the case of magnetic lashes, coating your eyelashes with your favorite mascara before you put on your magnetic lashes can provide a very nice texture to your lashes.
All magnetic lashes come with a top half and a bottom half. So, grab the top half when you begin and place it as close to your natural lash line as possible. Balance the top lash while you reach out for the bottom one.
Once you are done with the top lash, grab the bottom lash and align it to the bottom of your natural lash allowing the magnets to click each other and stay in place. This will create a sandwich effect for your natural lash as your actual eyelashes will be in the middle of the magnetic eyelashes. You can also adjust your eyelashes if you feel they are a little out of place.
That was all about how to apply magnetic eyelashes. Do not be afraid to try again if you don't get it right the first time. Magnetic lashes require a little bit of practice and practice makes perfect.
Benefits of using magnetic eyelashes
Magnetic eyelashes are all the rage in the fashion industry and here are some obvious benefits of using magnetic eyelashes over the traditional ones:
Anyone who has tried glue-based eyelashes knows that they can get really messy. The traditional fake eyelashes can really give you sticky eyelids and a load of dried glue if you accidentally spill on too much glue. In contrast to this, magnetic eyelashes are a mess-free business and they do not use any glue to make you feel sticky.
Even the glue line's appearance on your lashes is not a cute look so you need to cover it up with eyeliner and eyeshadow. However, magnetic lashes can give you the much-needed dramatic or natural look to your eyes. If you want to go on without eye makeup, you can as there is nothing to cover up here.
The glue can get all over your eyelashes and it can get tough to move the eyelashes once you have glued them to the wrong spot. You need to take it off and try it again till you get it right. Magnetic lashes save you from all this stress and harassment. If you do not like their position, you can adjust them without any hassle.
Magnetic eyelashes are 100% reusable and can be worn again and again without any difficulty. While many beauty influencers get multiple uses out of their fake eyelashes, it sounds like a chore. Magnetic eyelashes are rather an investment piece, and they can be worn multiple times without having to panic.
Are Magnetic Eyelashes Better Than the Glue Based Ones?
Magnetic eyelashes can sound interesting and promising. However, placing them at the right spot and waiting for the snap sound can be a frustrating process.
It is all about learning the trick of applying magnetic lashes and even you get it right after hard turmoil. They click in the middle of your lashes rather than at the base of your natural lash line. They do not follow your lashes' natural curve because the magnets are too stiff, which is really disappointing.
While every innovation has its own pros and cons, magnetic lashes also seem debatable. While traditional lashes require a lot of practice, it is still a better option over the magnetic kind as they provide you with the most natural and fuller looking eyelashes you have always dreamt of.
5 Best Magnetic Eyelashes Available Online
Magnetic eyelashes are a serious business and you need to choose the right kind of products when it comes to your eyes. This genius invention in the beauty world comes in many different shapes and styles and you need to choose the right type for the right occasion.
Here we have curated a list of pour top picks available online to make it easier for you.
Readers like you help keep The Beautyholic running. When you buy through links on our blog, as an Amazon Associate, we earn from qualifying purchases at no extra cost to you.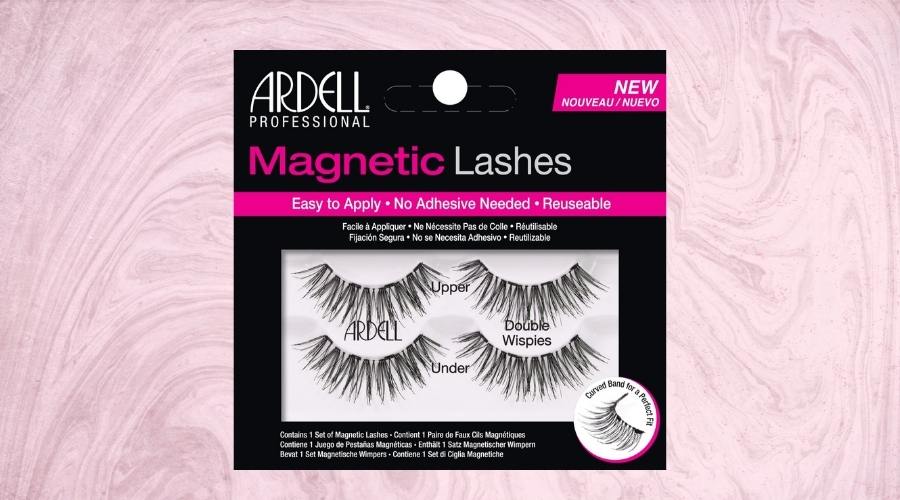 Ardell has been a trusted brand when it comes to eyelashes. Its glue-based eyelashes were a drugstore crowd favorite and so are the magnetic eyelashes. They are made of natural hair and are super lightweight, which makes them a great choice for your eyes. they are of medium length and their flared structure gives them a hint of sass and drama. They use smaller and almost virtually invisible magnets for more comfortable use.
Pros
Made of natural hair and are super lightweight.
Designed to fit the natural curve of the eyes.
Has virtually invisible magnets.
Cons
Takes a lot of time before you can actually get them right.
The lashes do not provide a natural look and you can tell they are fake.
While many happy users say that they are the best lashes they have used to date, others complain about them being made of cheap quality, which gives it a very fake look. It is all about trials and errors in real life so maybe try it to see if they fight right.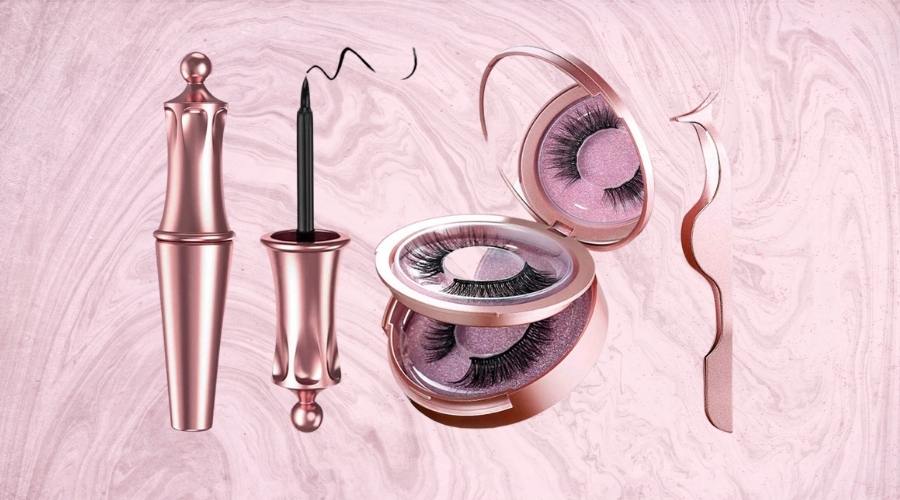 If your preference is all about drama, then this is the perfect pair of lashes for you. It is super affordable and is also handmade. They are made of 100% safe and high-quality material, which gives you the look of natural and fluffy long lashes. The pack contains a pair of four lashes. These lashes can be used at least 15 times before they start to wear off.
Pros
East to apply
Perfect for beginners
Affordable
Made of high-quality material
Cons
Can feel bulky after hours of exceptionally tedious work
These lashes are raved by anyone who uses them except it didn't work well for some. Being extremely lightweight, they are easy to apply owing to the tweezers it comes with and easy to move around and adjust. You can cut them off to resize them according to your eye length though it might probably fit you. At the end of the day, it is easy to remove.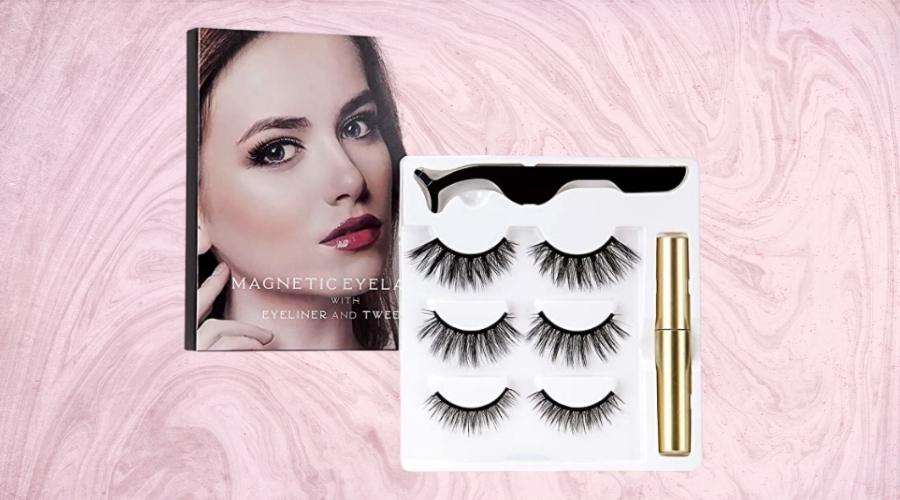 If you are innovative and adventurous and like to experiment with your look, this might be the pair of your lashes. This offers three pairs of lashes depending to suit every mood. It comes with tweezers for the more appropriate application. These magnetic lashes are lightweight and give you a very natural look. They are handmade and use soft quality fiber. They are 100% reusable and they give you a glamorous look.
Pros
Handmade and are made of high-quality synthetic fiber.
100% reusable and can be used more than once.
Attractive and the best part is that you get one pair for every mood. You can also cut it according to your convenience and the tweezers make the application easy.
Cons
Has an awkward shape that does not correspond with the natural shape of the eyes.
Not lightweight and are hard to use.
Requires a lot of effort and practice to get it right.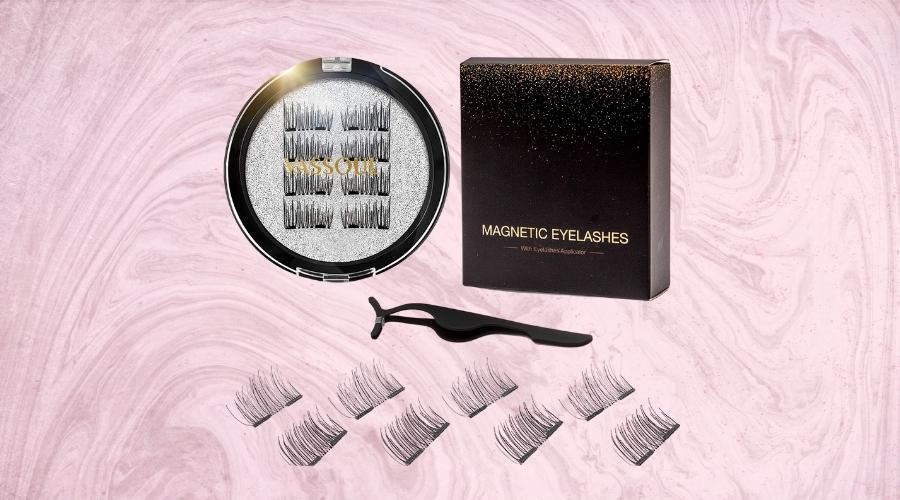 Magnetic lashes do not need to be over the top and it does not need to look fake and gross. These lashes maintain that line difference between natural and fake. It comes with an eyelash applicator, which makes the application easy and convenient. It is irritation-free and it gives you natural and fuller-looking lashes that are easily reusable and cleanable.
Pros
Easy to apply
Looks natural and charming
Reusable and easy to clean
Cons
After a few uses, the power of the magnets wears off
This is one of the most natural-looking lashes that easy to use and clean. Maximum of the users are happy with their purchase and have stated it as amazing. The only problem is that it is not durable.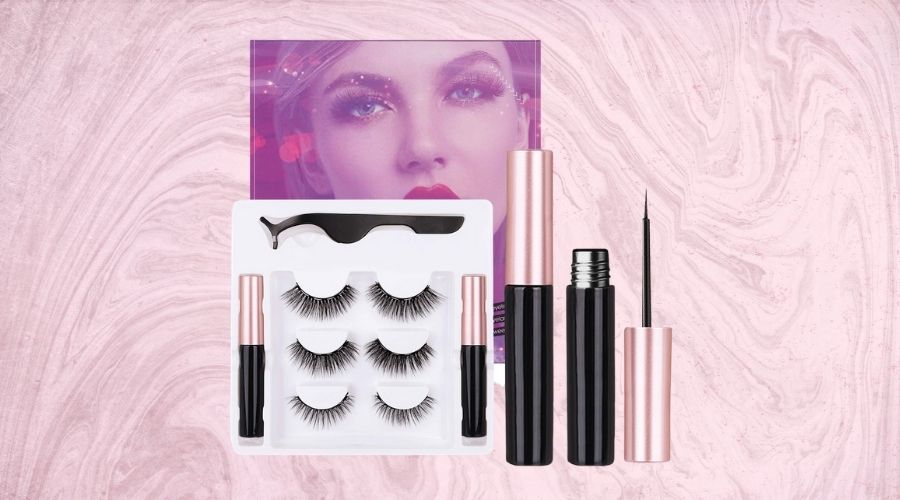 These are handmade magnetic lashes that are made with synthetic fibers. They have super lightweight magnets which practically feel weightless. The kit comes with 2 tubes of magnetic eyeliner with ultra-fine magnetic particles. It is easy to wear and does not require any glue; therefore, it is not messy. It is irritation-free and is reusable as well.
Pros
Pocket-friendly
Reusable and cleanable
Made with high-quality materials that provide an irritation-free experience
Cons
Does not bend to the natural curve of the eye
Not easy to apply
This product has mixed reviews. While some customers are happy and satisfied with their purchase, others feel that it is difficult to apply and does not look natural.
We hope we informed you everything about magnetic lashes and hopefully made your choice easier. Now flaunt fuller and beautiful lashes with these magnetic eyelashes.