Those with blue eyes might find it difficult to find the shades that complement their eye color.
While some may think with blue eyes, it isn't easy to pull off a great eyeshadow look, and we believe the color of your eye creates a difference.
MAC eyeshadows have a perfect finish, smooth texture, and has lots of great options to choose from. Listed below are some of the best MAC eyeshadows for blue eyes so that you can bring out your inner makeup guru.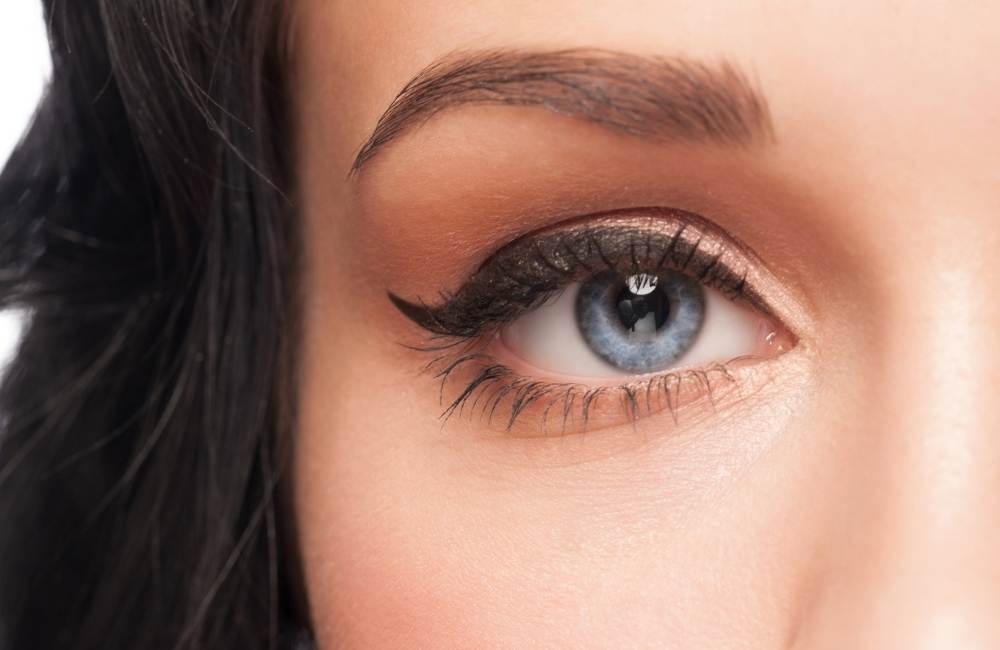 Knight Divine Eyeshadow
View this post on Instagram
The most common look most go for is smokey eyes. Smokey eyes complement blue eyes so much more. This eyeshadow shade is perfect for creating smokey eyes for blondes with blue hair. It doesn't have a jet black shade but is more of a heavier blue with a little shimmer, making your eyes pop. It can be used in wet or dry forms that you get a perfect consistency and amazing look.
Yogurt
View this post on Instagram
This eyeshadow is in baby pink color. People with blue eyes may think it will not go well with the color of their eyes. But pink is subtle and is not too bright. It can be used as a light undertone for heavier eyeshades or could also be sued to make neutral everyday looks.
Extra Dimension – Stylishly Merry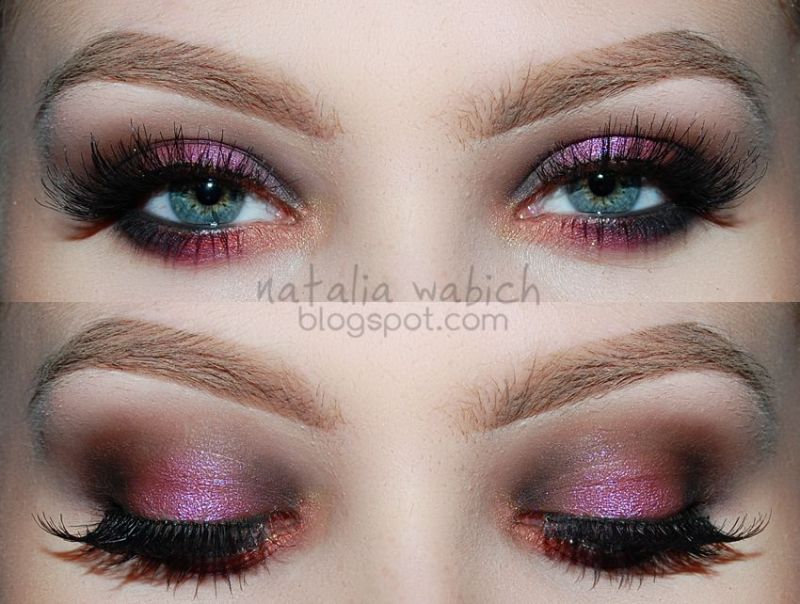 The light berry hue can be used in wet or dry form, changing its consistency from powdery to more creamy, making it more pigmented or just as you desire. Berry color highlights your blue eyes. This is more a cocktail party kind of look.
Dark Desires – Into the Well
View this post on Instagram
so if you are a smokey eye lover, this is yet another shade for you. This is not your typical black and blues, but this is more in the shade of a purplish plum. The eyeshadow is slightly more pigmented and is stylish enough to create a statement. You can blend it with other tones to either highlight or suppress this look.
MAC x Zac Posen Collection – Eyeshadow Palette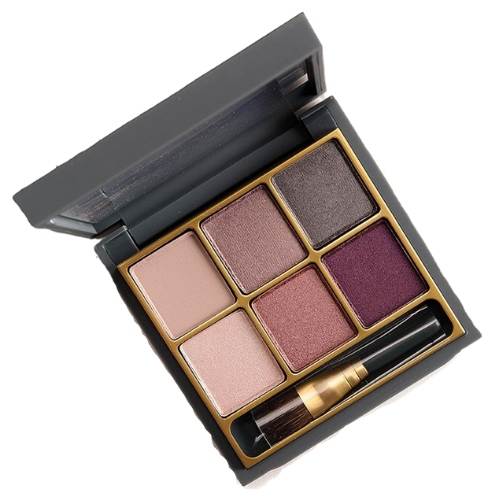 This palette has all the shades to suit the blue eyes. All complementary shades are in one pallet. There are some earth tones and some shimmery pink tones. Again you can sue them in wet or dry forms to make them rightly pigmented for your face. If you are confused about what dry and wet eyeshadow mean, dry ones help maintain the dry consistency while wet forms are creamier. It is a small square-shaped palette, and you can easily carry it anywhere if you want some fast touch up.
A Party of Pastels Mineralize Eyeshadow Quad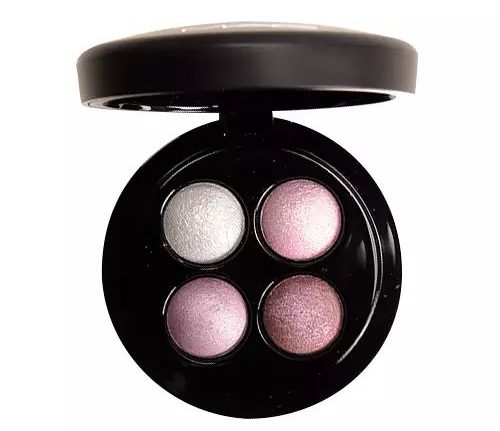 As the name suggests, this shimmering eyeshadow has pastel shades in pink, violet, and silver tones to make you look glam. The packaging is circular with four shades of pastels. But these are not your ordinary pastels; they have some shimmer with them. You can use simple silver and light pink to create either everyday neutral looks or mix them to create unique shades.
Pro Longwear Paint Pot – Stroke My Ego
View this post on Instagram
This is one of the best MAC eyeshadows when it comes to purple shades. This is highly pigmented but not enough to make you look like a clown. The color has autumn vibes, and it lasts all day. If you think purple shades do not go with blue eyes, wait until you try this purple shade, and you will be amazed. The purple is rich in pigmentation and is matte, which gives you a matte finish.
Pro Longwear Waterproof Eye Shadow Colour Stick – Madly Sunny
View this post on Instagram
This waterproof pencil-like eyeshadow is easy to use. If you are new with eyeshadows and do not know how to blend them properly, you can start out with this. They are durable for a long time, and it is also waterproof. They are available in many different shades. You can use neutral shades to highlight the blues in your eyes, or you can also choose from something bright to add a pop of color.
Eye Shadow X 4 – Wild Horses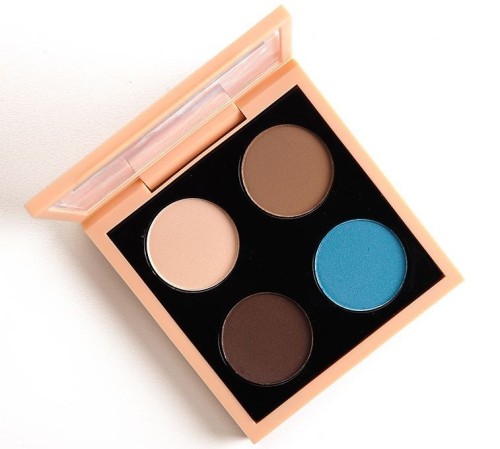 Again palettes are God-send, a savior when you have to quickly prep for some occasion. This rectangular pallet has four shades with one matte brown, two earthy, neutral tones, and one bright turquoise tone. The turquoise is shimmery so that you can dress up if you're in a hurry or office and you suddenly have to go for some party after. The other tones can be used to create many daytimes and everyday looks.
Veluxe Pearlfusion Shadow – Plumluxe
View this post on Instagram
This five-colored eyeshadow palette has bright shimmery colors. They have beautiful purple and pink shades along with some silver. You can use them individually, or you can also mix them to recreate different looks. They are all shimmery and are an excellent option for your blue eyes to pop.
Eyeshadow X 9 – Amber Times Nine
View this post on Instagram
This perfect nude-colored eyeshadow has striking warm hues. There are all neutral tones of brown and beige. They are great for creating the base for your eyeshadow for everyday looks. There is also a dark shimmery brown tone to add some variation. You can also create some amazing night looks. With so many beige and brown shades, you can intensify the eyeshadow's color depending on how it looks with your blue eyes.
Soft Serve Shadow – Best Makeup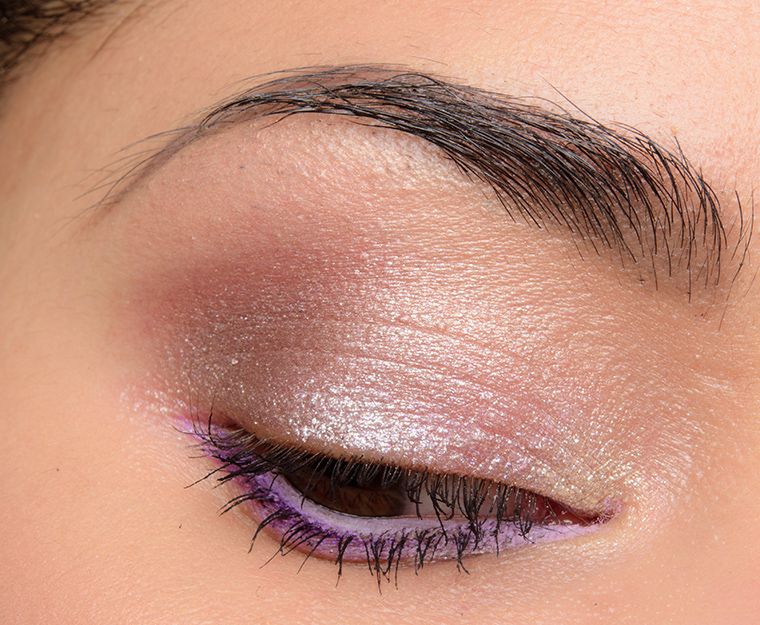 It is a small shimmery eyeshadow that can be used as a highlighter. This looks amazing with blue eyes because it makes your eyelids look all hazel colored. They are a gorgeous shade. You can apply it as a finishing touch after completing your entire makeup routine.
Pigment – Fuchsia
View this post on Instagram
This eyeshadow filled with shimmery purple shades acts as a great statement for your eyes. You can use them as eyeliner or use them to create bold purple looks. This looks so much more attractive with blue eyes and makes them more bright. It is perfect for parties. This purple is shimmery and calls for fun. If you are a fun-loving person, then this will defiantly suit your personality. Don't let people trick you into thinking this will be too bold for your eyes. Try them out, and I know you will be a fan in one try.
Mineralize Eye Shadow Quad – In The Meadow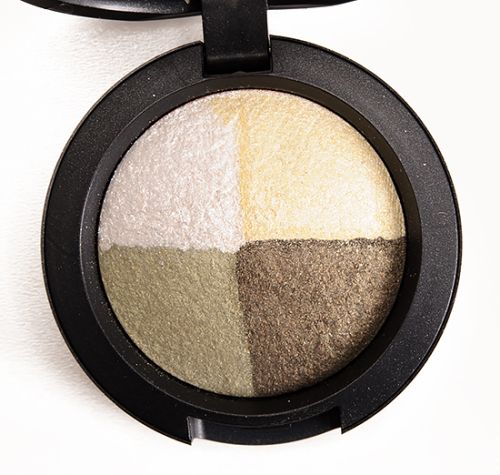 This small and circle eyeshadow palette has four amazing but completely different tones. We have white, brown, golden and green. Yes, you heard it correct all of these shades are so different. But is that what makes this unique. All the shades are shimmery, and you can create looks you never knew existed. They give a high-end metallic finish and have great consistency.
Veluxe Pearl Eye Shadow – Woodwinked
View this post on Instagram
This MAC wood-winked eyeshadow is blue. Some may think that along with blue eyes, it may become too much blue. But this blue complements your blue eyes, and you can always choose how pigmented you want your eyes to be. This is a vibrant shade, and you can easily wear it to dates to make them stare. Add some black mascara and liner, and you are ready to make everyone's head turn.
Eye Makeup Tips for People with Blue Eyes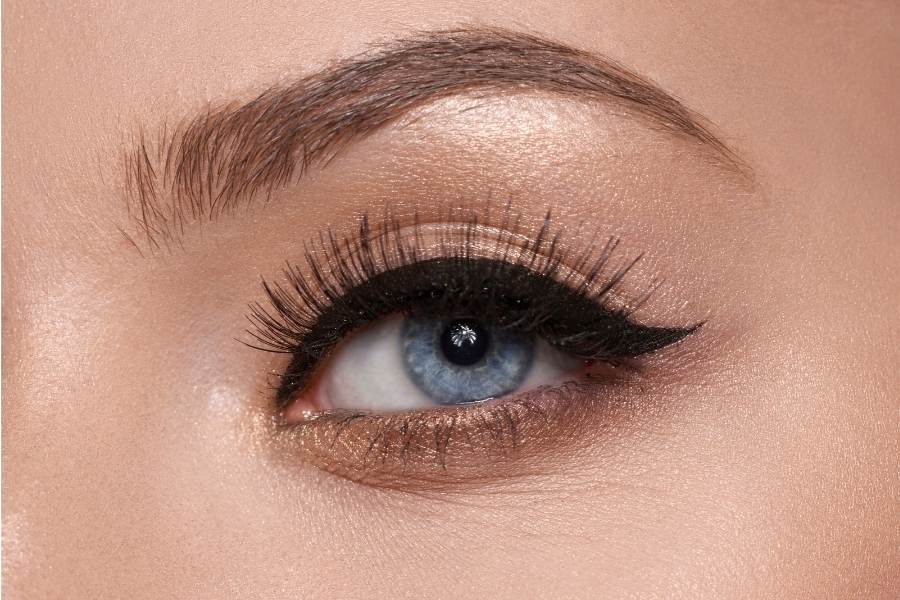 Whenever it comes to makeup, there are always certain dos and don'ts. We will tell you how you can choose the best makeup for your eyes, along with tips.
When choosing eyeshadow, it is always important to choose the right shades that complement your eyes and your skin tone. You can go for neutrals. They suit everybody, but you can go for cranberry, aqua, blue, pink, and even purple when it comes to colors.
If you love colors and you like experimenting, you can choose any color you want. It is all about what makes you happy and if you are confident about it. Sometimes blending can create a huge difference as well. So my next tip is to blend your eyeshadow properly to get a complete finish.
To highlight your blue eyes choose orange tones like coral or bronze forms.
To intensify your eyes' blue color, choose turquoise, blue, and even something in greyish tones. When going for a smokey look, go for dark purplish and blue shades rather than jet black. The jet back with your blue eyes might look a little scary, but it's all about balance. But the blue and purple shades neutralize your blue eyes, and you look amazing without scaring anybody.
You can go for shimmery and bright shades but avoid using too many of them because you don't want them to compete with your blue eyes.
Always use some black eyeliner. Black eyeliner creates a great canvas and helps to differentiate between your eyes and eyeshadow.
Always top it off with mascara because blue eyes, mascara, and great eye shadow look like a million bucks together.
When it comes to blue eyes, going minimal is the key. You might think choosing shades for your blue eyes may mess up the entire look, but with correct shades and a good brand like MAC, you can bring out your inner creativity. Now you know about some of the best MAC eyeshadows for blue eyes to make them look even more stunning.