How do you feel when you come across a beauty product that addresses all the issues you have? Thrilled, right? I've got such a product and it's L'Oreal Paris Extraordinary Clay Shampoo. Why I got so excited to use this shampoo was simple because it catered to my hair needs. I have an oily scalp with dry ends and it's a struggle to find suitable products for my hair. So, this shampoo seemed like a perfect fit for me. After using it generously, I'm here to share my review and experience.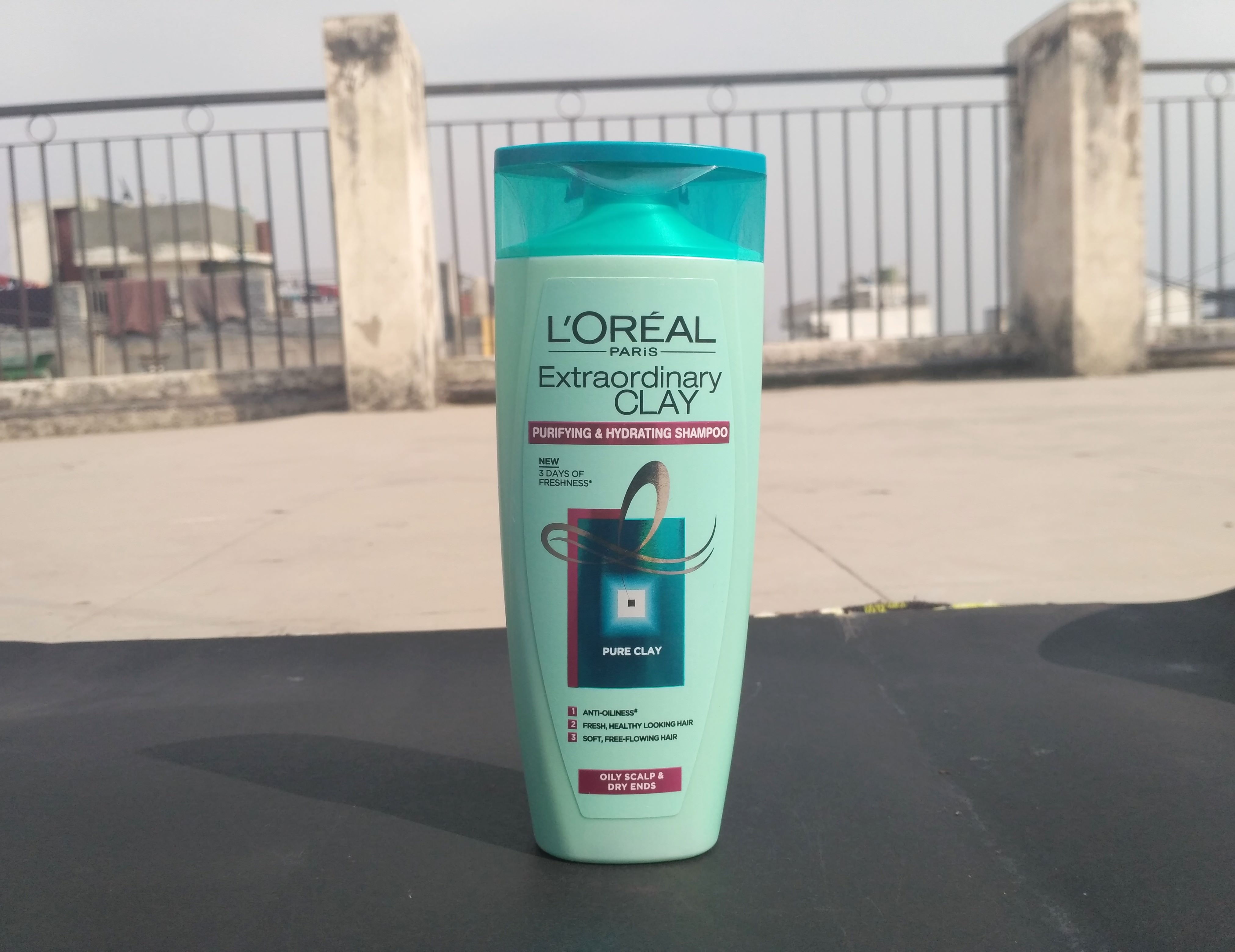 Readers like you help keep The Beautyholic running. When you buy through links on our blog, as an Amazon Associate, we earn from qualifying purchases at no extra cost to you.
Price: Rs. 150/- for 175 ml | Buy it here
About the Product: The secret of clay for 72 hrs of pure roots and hydrate ends. For the first time, L'Oreal Paris Laboratories have combined 3 refined clays to create its first re-balancing range revealing perfectly balanced hair. Enriched with the extraordinary power of clay that deeply purifies and hydrates your hair. Tailor-made care to resolve the problems of oily roots and dry lengths. Scalp and hair feeling fresh and clean even 3 days after shampoo.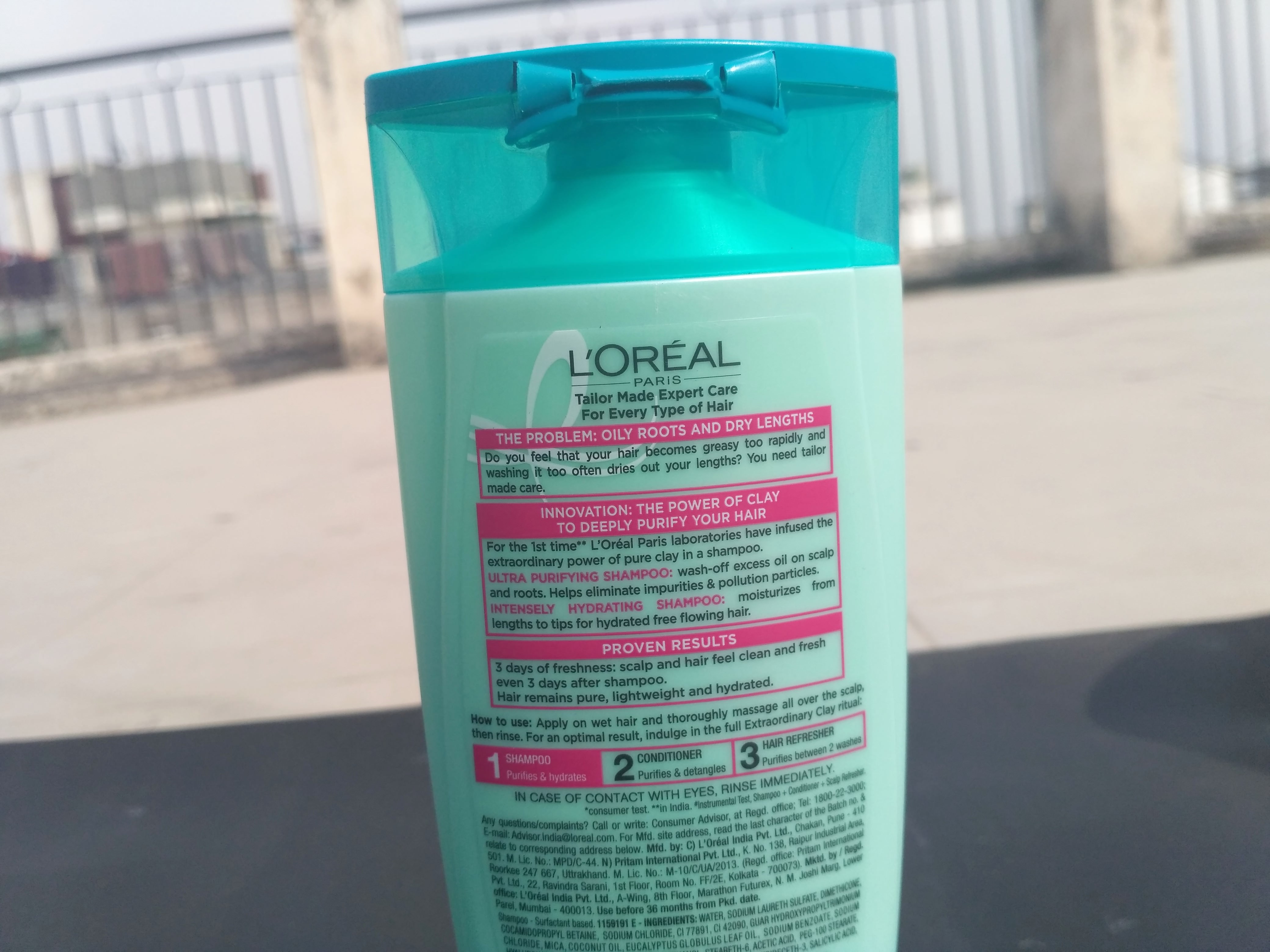 Ingredients: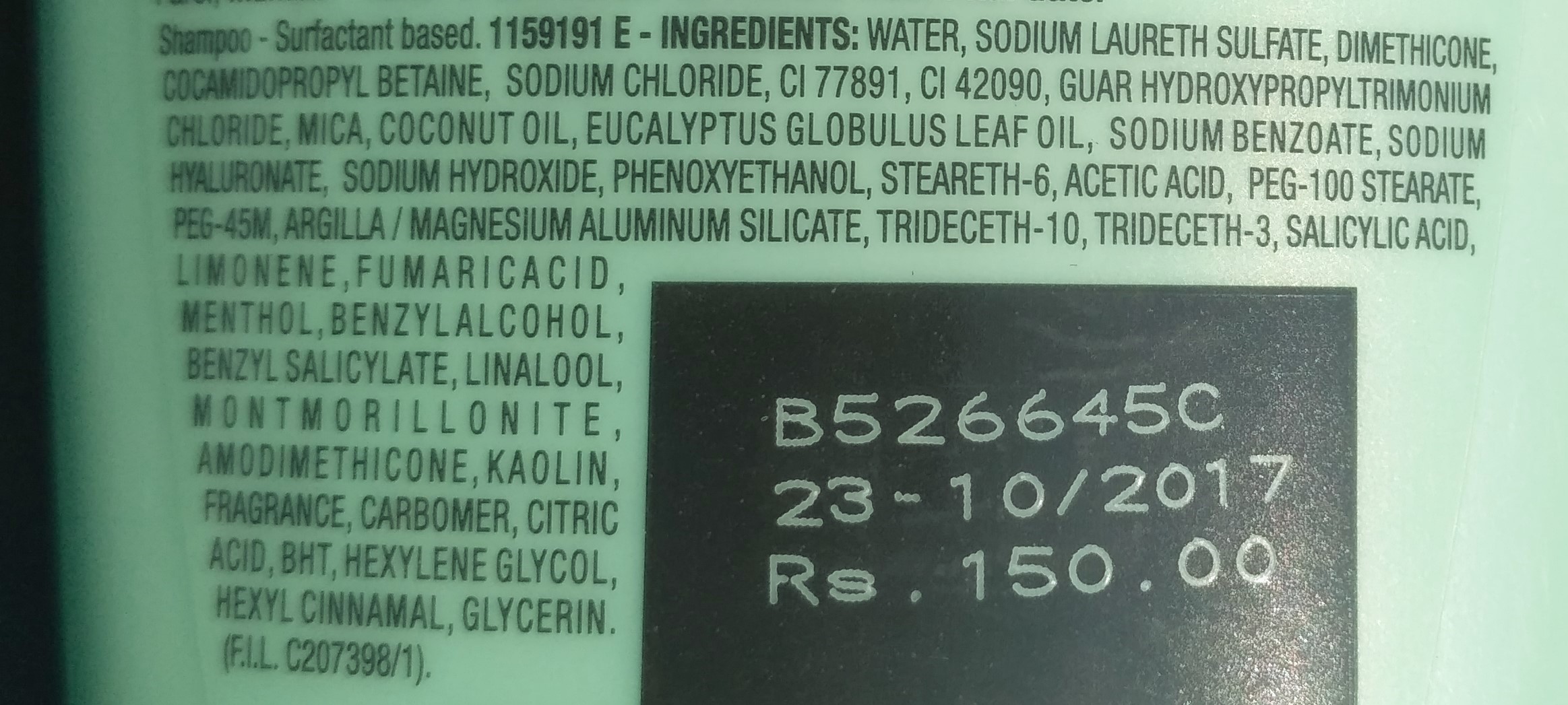 L'Oreal Paris Extraordinary Clay Shampoo Review
L'Oreal Paris Extraordinary Clay Shampoo comes in an aquatic-themed color and the bottle is the same as other L'Oreal shampoos come in. All the details are on the back of the shampoo bottle. The color of the shampoo is pearly blue with a medium consistency. I love the sweet, refreshing fragrance of this shampoo. After washing my hair, it lingers on for a day.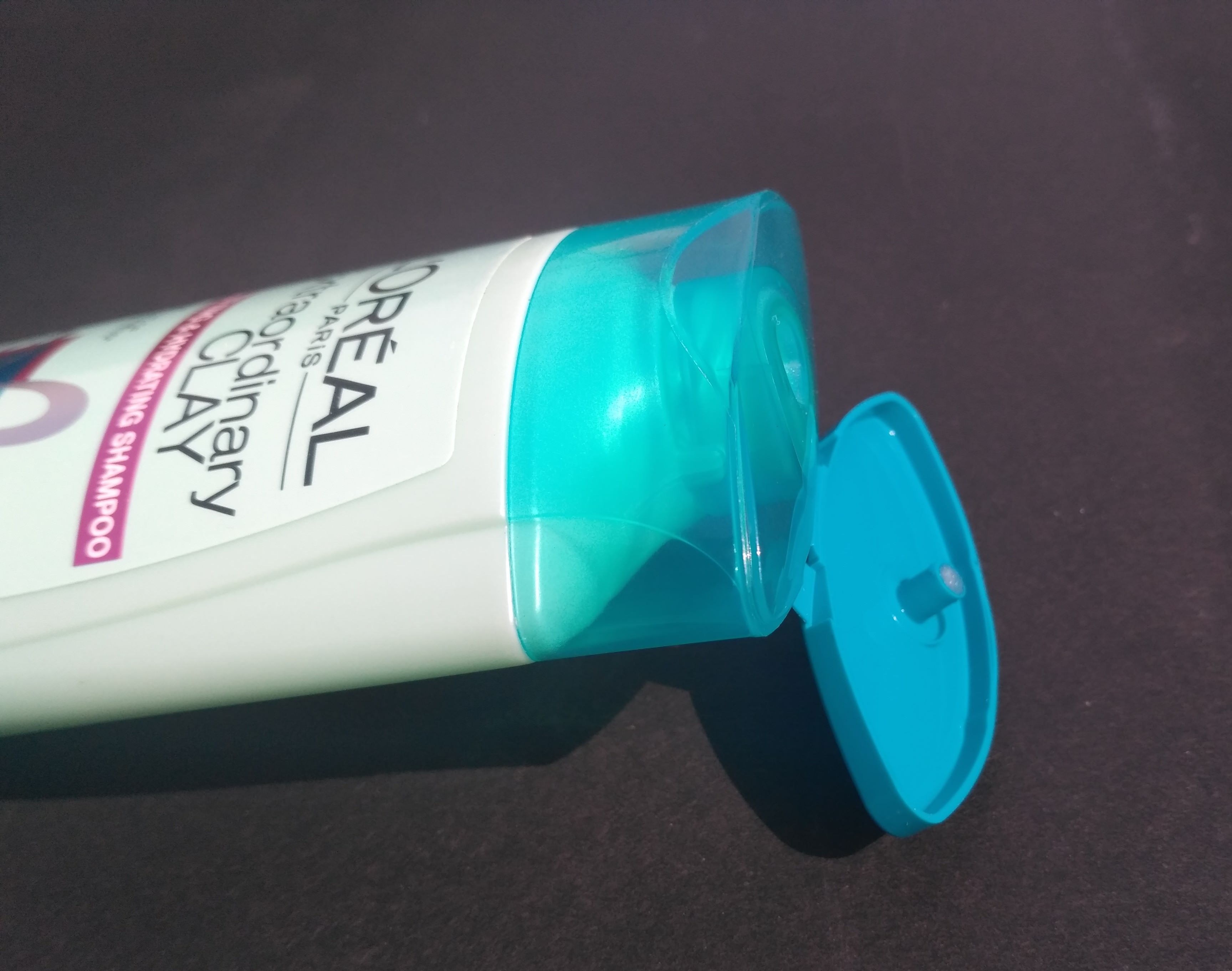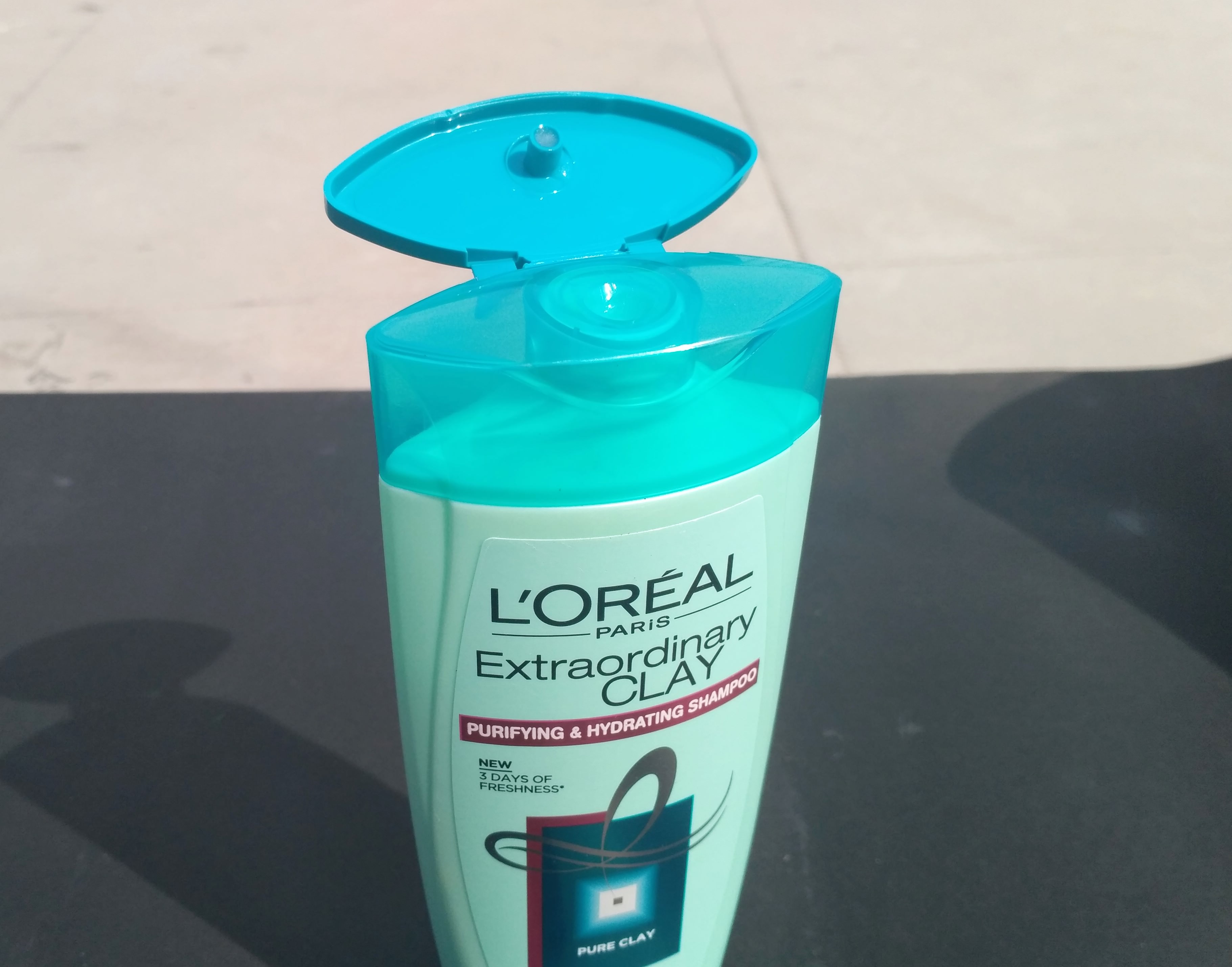 I apply the quantity of this shampoo to my scalp and hair ends, but the ratio of scalp and end is like 2:1. So, I focus more on my scalp and less on my hair ends as they're dry. It cleanses and purifies my hair just as it claims. To test the efficacy of this shampoo, I didn't use any conditioner afterward.
After using this shampoo, my hair feels soft, clean and fresh. They appear lively and voluminous. This shampoo doesn't dry out my hair. Talking about the frizz, I experience no-frizz when I apply a small quantity to my hair ends, whereas when I use too much, I notice frizzy hair. My hair looks shiny and silky, but that doesn't last long for more than 2 days. It claims to keep hair fresh for 3 days, but in my case, it keeps my scalp oil-free for not more than 2 days and on the third day, my scalp looks a bit greasy. Though my hair ends still look shiny.
Pros:
Has an enchanting fragrance

Cleanses hair deeply

Makes hair look voluminous

Doesn't dry out hair

Minimal to no frizz
Cons:
The Anti-oiliness effect doesn't stay for more than 2 days.
Final Word: Basically, this shampoo satiated my hair needs and worked excellently in cleansing it deeply too. It left my hair soft, shiny, and lively with a hint of sweet fragrance. However, the anti-oiliness for 3 days claim wasn't fully true as my hair started to get oily within 2 days. Overall, it's a good shampoo that takes care of my hair ends but doesn't keep my scalp oil-free for too long, and I feel like washing them often.
Rating: ⭐⭐⭐
Have you tried this L'Oreal Paris Extraordinary Clay Shampoo? What's your hair type and the shampoo you use for it?