The first thing that comes to mind when we think of eyeliner is – Oh! Lord give me the strength to apply it evenly. The most sought after look starts with perfect eyeliner, but Lord is it tough to do. And the first step to reach this look is to buy a product that will help you in creating your desired eyeliner style. And for the same purpose, I bought the Lakme Absolute Shine Liquid Eye Liner in Black. So, read on to know how did the eyeliner fared me.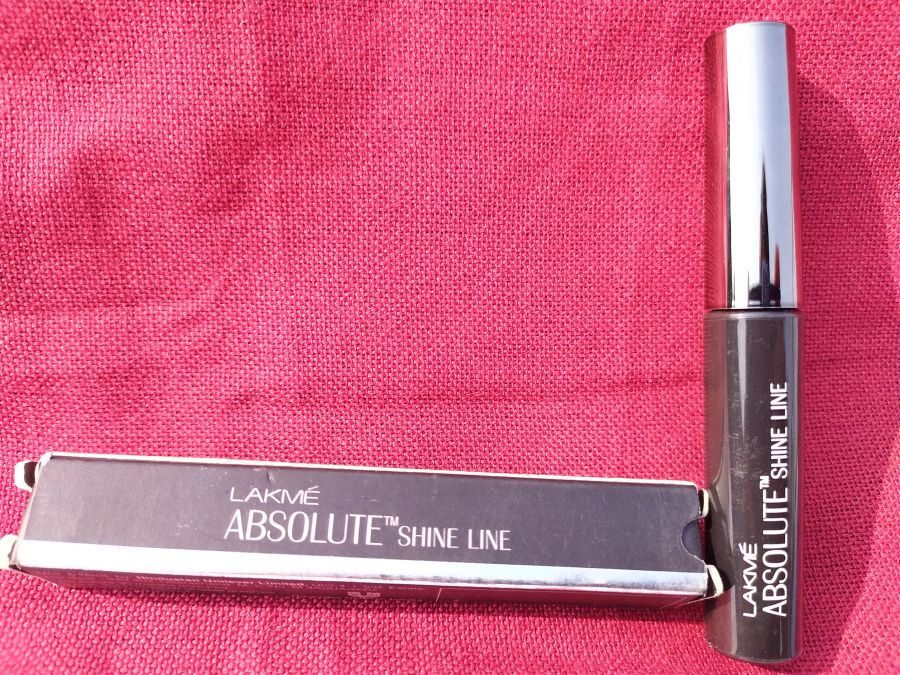 About Lakme Absolute Shine Liquid Eye Liner – Black: Stylish and fashionable, this Absolute Shine Line from Lakme leaves your eyes stunning. Made with a water-based formula, this eyeliner is easy to apply and gives rich, intense color. This eyeliner works magic in just one stroke and it stays on your eyes for many hours without smudging to keep your glamorous look intact. The sleek, round cap of the bottle gives you a comfortable grip making it convenient to apply. The lightweight bottle is perfect to carry in your handbag for a quick touch whenever you want! Get the Absolute Shine Line in Brown Shimmer, now! Three lustrous shades that give you high definition eye lines that last for hours.
Water-based formula that glides on smoothly, giving a glossy texture.
It ensures you make a statement with minimal use. A single stroke is all it takes
Readers like you help keep The Beautyholic running. When you buy through links on our blog, as an Amazon Associate, we earn from qualifying purchases at no extra cost to you.
Price: 4.5 ml of product retails for INR 400/- | Buy it here
Lakme Absolute Shine Liquid Eye Liner – Black  Review
This eyeliner comes in a small cardboard box of the same size as the inside product. The product is in a sleek black, opaque tube with a screw-up silver cap. The packaging is chic and compact. It is also sturdy and travel-friendly.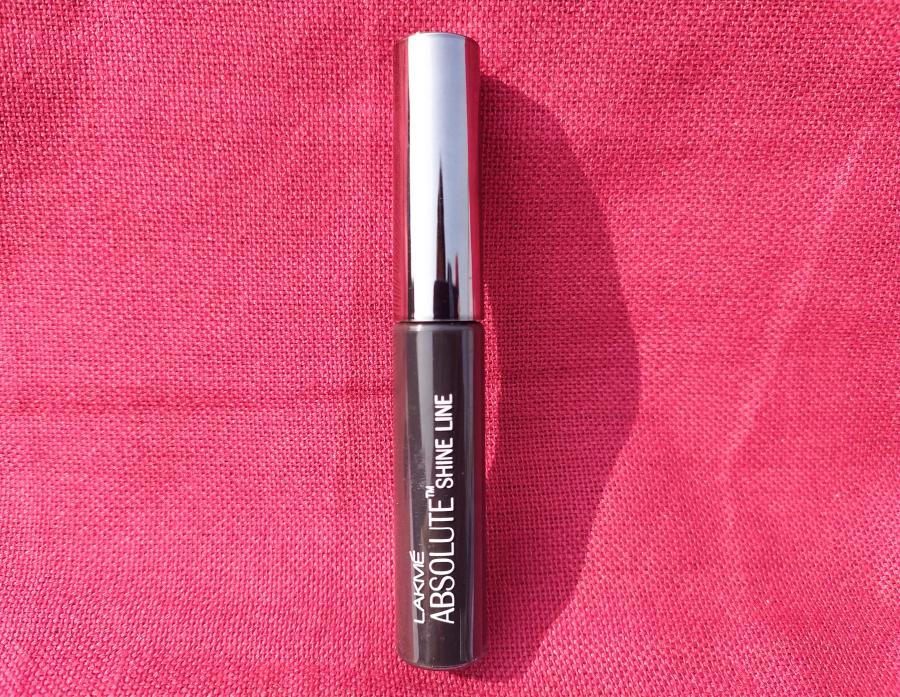 The texture of the eyeliner is a balanced liquid consistency. It has no shimmer particles in it and gives a matte finish.
The color payoff is nice not jet black, like the darkest one but also not dull, it is pretty good. The formula also dries really quickly so you have to be careful while applying.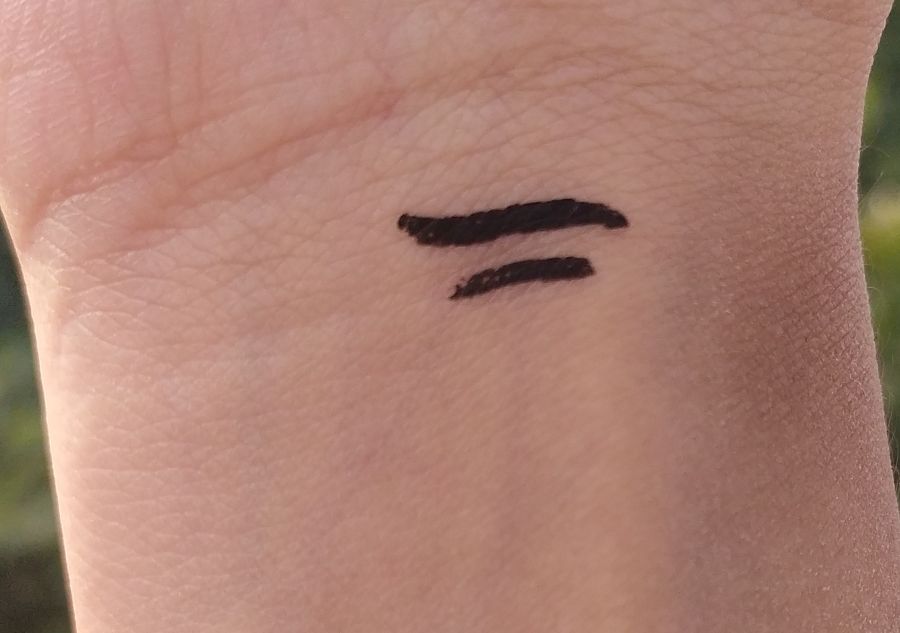 Now, let's come to the hype part of this eyeliner – it's brush.
The brush of this eyeliner is attached to the screw cap. It is elongated and very thin, like extremely thin. The plastic bristles of the brush make it last longer.
The brush of this Lakme Absolute Shine Liquid Eye Liner – Black, picks up the right amount of product and gives a stunning even application without any hassle.
I have never come across any other product to date that has a thinner brush and makes a straighter line in one stroke. The brush is a divine blessing for making winged eyeliner looks. And it will surely up your eye game.
The eyeliner though in itself is nothing too new, the formula has a low-staying power and cracks up after some time.
It does not transfer but do avoid touching it after application. I particularly do not use this eyeliner on my lower lash line so I cannot say anything about its performance over there.
Pros:
The packaging is very stylish and chic.
Travel-friendly.
Available.
It has an amazing, super-thin brush that makes the application of eyeliner extremely easy.
The texture of the eyeliner is a perfect liquid consistency.
With this eyeliner, you can easily create tons of different eye looks.
Cons:
The eyeliner formula is nothing too different. It is rather ordinary.
Dries up pretty fast.
The color payoff is not jet black.
Staying power is low and it cracks up after some time.
Have you tried this Lakme Absolute Shine Liquid Eye Liner – Black? Let me know in the comments below!
Lakme Absolute Shine Liquid Eye Liner in Black
Final Word
Overall, this Lakme Absolute Shine Liquid Eye Liner – Black, is a wonderful product if you want to create that winged look with ease. Though, the formula of the eyeliner is just like any other ordinary product. It's staying power is low, it cracks up after some time and the color payoff is not that jet black – it is fine. So, if you are looking for that sharp eyeliner look creating brush don't think twice and go for this product but if you want a long-staying, dark, jet black color payoff eyeliner then this is not the product for you.
I simply bought this product for creating the winged eyeliner look and it is doing an amazing job in that aspect. For the eyeliner part, I use other products that have a better color payoff and staying power. I even fill in my wing with those other products. I just use this Lakme Absolute Shine Liquid Eye Liner – Black as a stencil.