Lip glosses are considered as old-school these days but they can never go out of trend. Remember back in the 00s when lip glosses used to be sticky, less-tinted and tacky? Now it's the other way around. These days, the lip glosses come in different formulas along with a nice tint and also last longer! I purchase fewer lip glosses and more lipsticks but when I want a sultry, lush look on my lips, lip gloss is my BFF! Whether it's a party or a cute date, lip glosses can reveal the inner younger diva in you! Not a long ago, I purchased a lip gloss to match my party mood. It's L.A. Colors Pout Super Shine Lip Gloss in the shade French Kiss.
Sounds romantic, right? That's the feel this lip gloss gives me. So without further ado, let's get started with the review!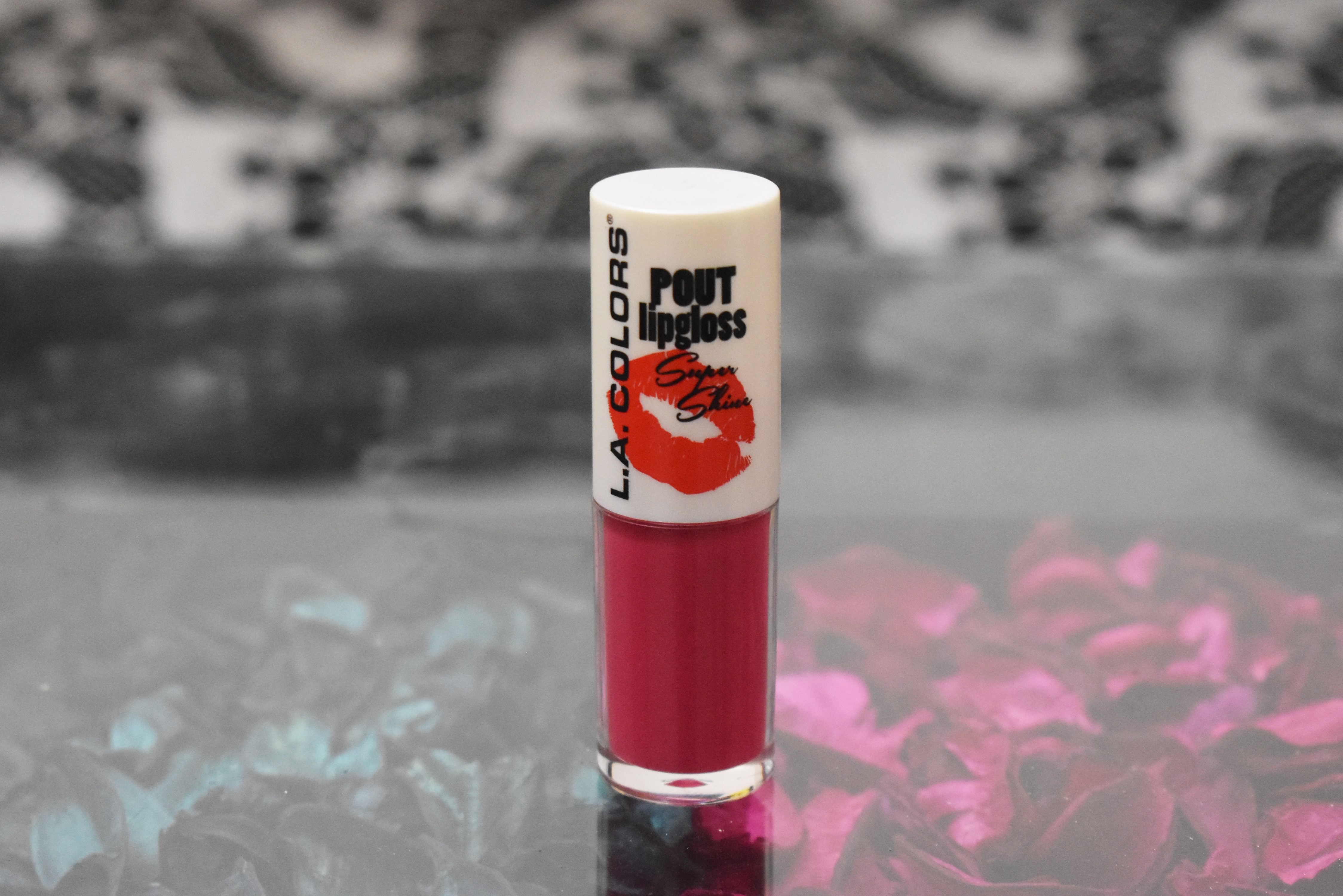 About L.A. Colors Pout Super Shine Lip Gloss:
Pout lip glosses are a gloss lover's dream. The super shine formula is flecked with shimmer that glides on leaving lips moisturized with shiny color.
Readers like you help keep The Beautyholic running. When you buy through links on our blog, as an Amazon Associate, we earn from qualifying purchases at no extra cost to you.
Price: Buy it at Amazon here
Quantity: 4 g
L.A. Colors Pout Super Shine Lip Gloss French Kiss Review
L.A. Colors Pout Super Shine Lip Gloss in French Kiss comes in a small and wide transparent packaging with an off-white cap and applicator. It's definitely a cute-looking chubby lip gloss that is sturdy and travel-friendly! The applicator is soft, thin and glides well on my lips. I love the coconut-vanilla fragrance of this lip gloss which is subtle and not heavily fragranced which is irritating.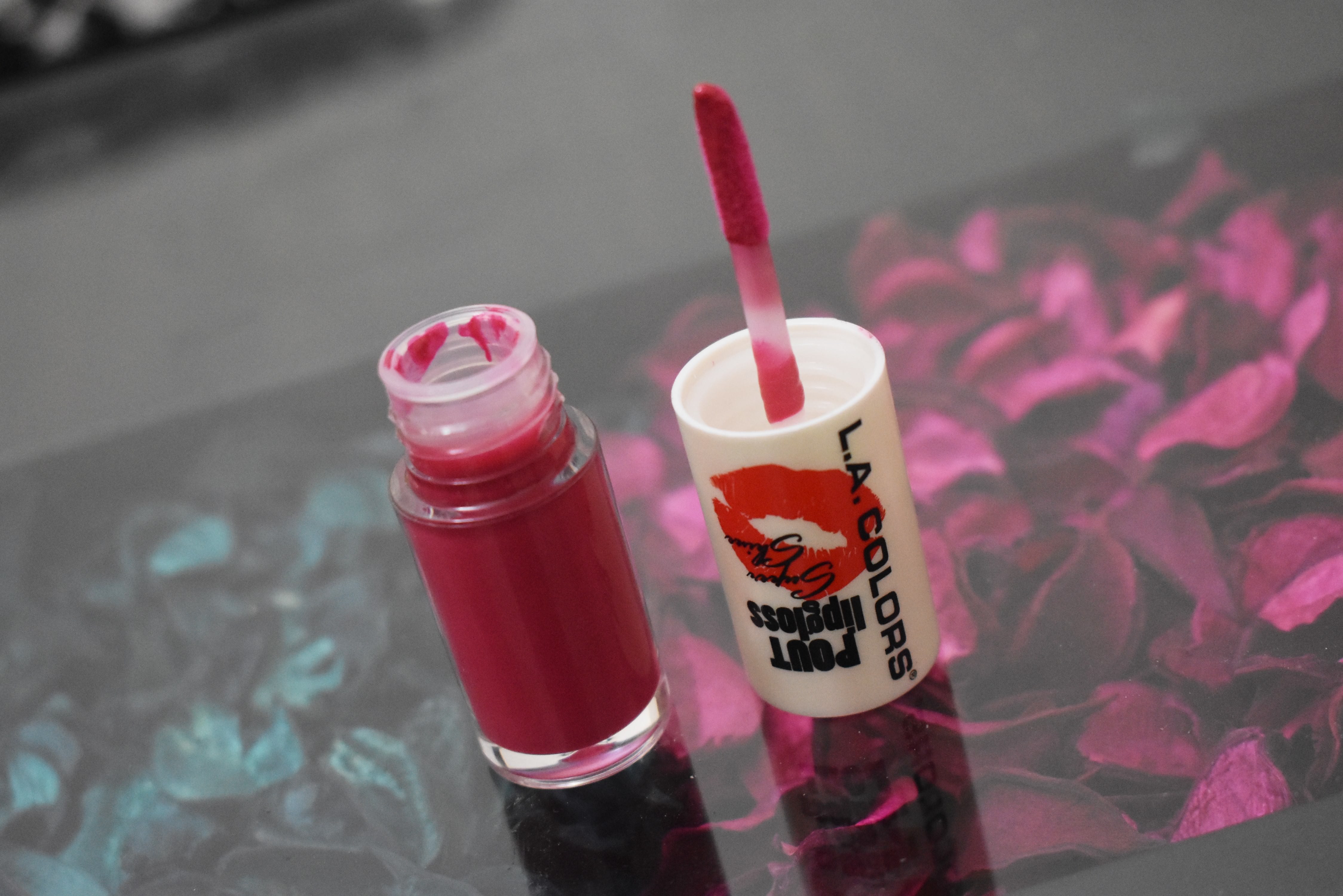 The shade French Kiss is a beautiful rosy red shade which inclines towards pinkish hue. This shade will compliment all skin tones. It has tiny silver specks and glitters for a high-shine look which makes it ideal for parties, functions and dinner dates. As the name suggests, it is a super shine lip gloss so if you're looking for a glitter-free lip gloss, then this is not the one for you.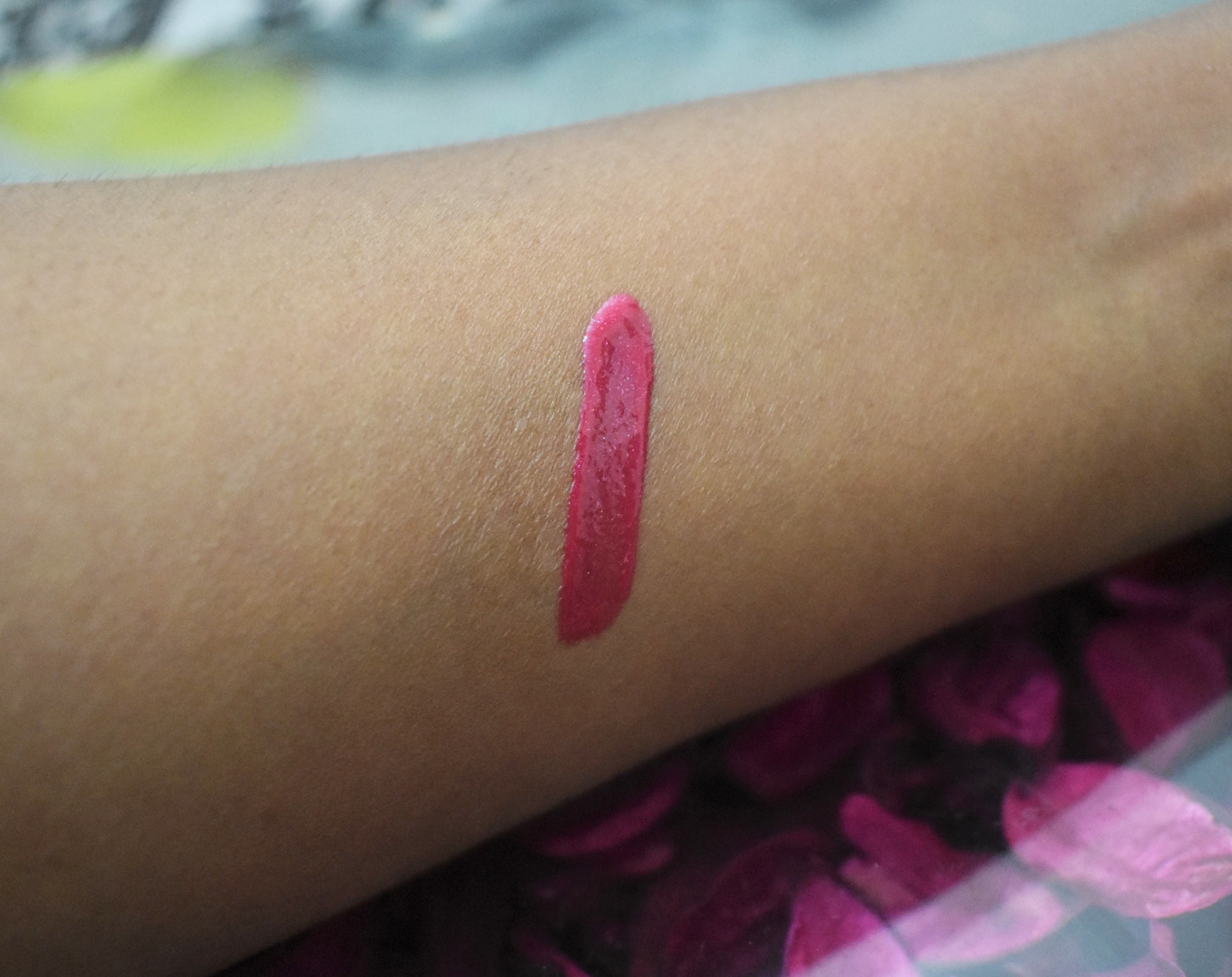 This shade is so well pigmented that in one swipe, you get the maximum color. Since I have pigmented lips, I apply more than a swipe. (If you want to get rid of pigmented lips naturally, check this post of mine). Although, if you apply more swipes, it will look tacky and messy. So I apply one swipe and then balance the pigmentation on my lips. If I apply too much of the product, I dab a cotton pad or a tissue on my lips to tone down the shade. It also hydrates lips and is less sticky when I compare it to other lip glosses.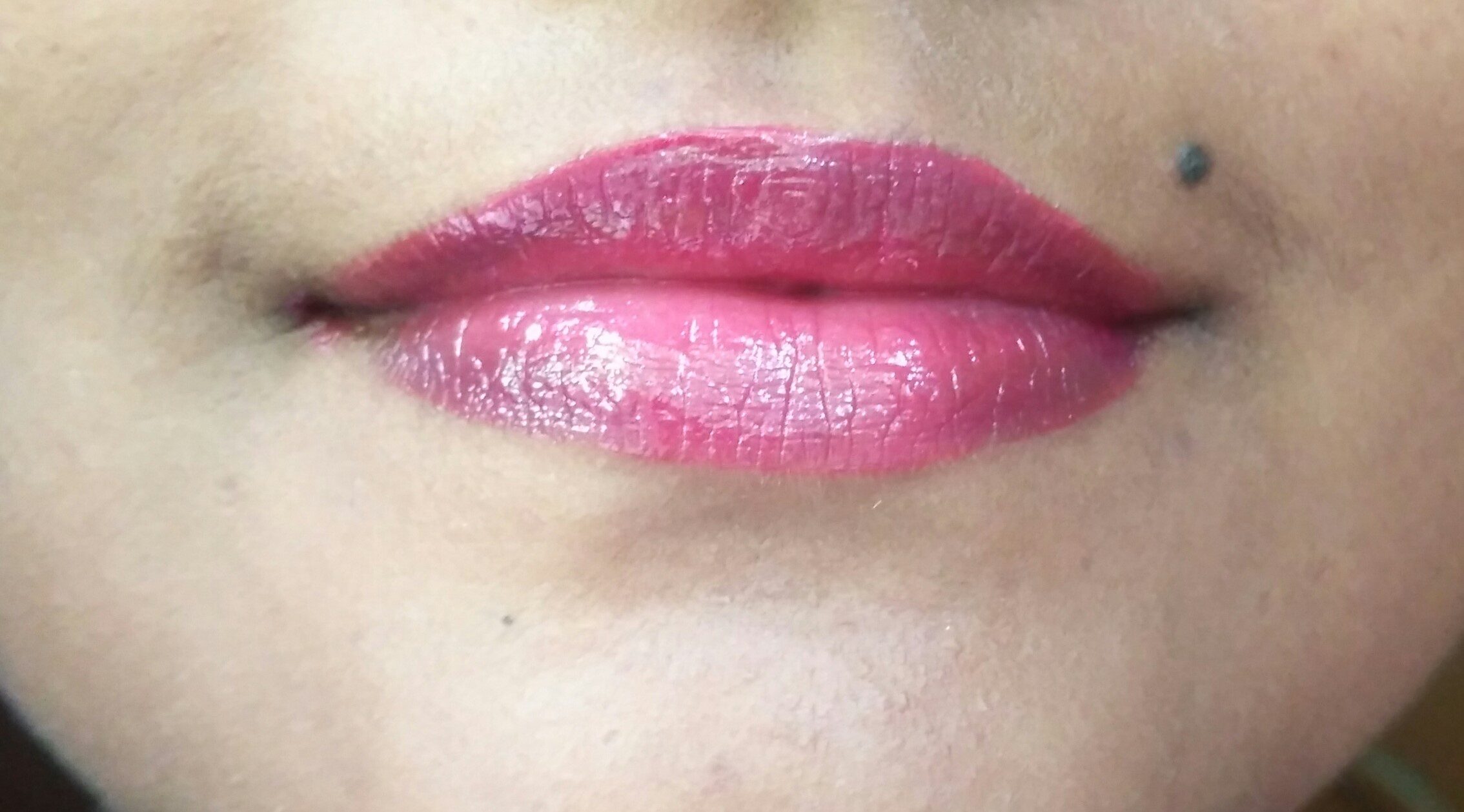 I wear it for college occasionally and I don't feel like applying any other makeup item along with it since it grabs all the attention to my lips. Because it's a lip gloss, it does transfers on cups and glasses. Also, eating and drinking reduce its intensity. So, without any sipping or eating, it stays well for 3 hours which is decent for a lip gloss.
Pros:
Pretty, gorgeous shade

Moisturizing for lips

Looks good on every skin tone

Has a decent coverage

Doesn't smell overpowering
Cons:
Gets transferred on cups and glasses
L.A. Colors Pout Super Shine Lip Gloss French Kiss
Final Word
It's the kind of lip gloss you'd want to wear when you don't want to wear lipstick but prefer something glittery, dark and glossy. It's a cute rosy red shade which will look amazing on all skin tones. It's well pigmented and glides like butter on lips. It has a moisturizing, non-tacky formula which stays for a decent period of time so I recommend it!
Have you tried this lip gloss by L.A. Colors? Let me know your views in the comments below!