Who says you need to follow the latest fashion trends to look classy? Sometimes a pair of jeggings and a top can do the job! That's what I think about style is that everyone has a personal style and nothing can be better than having your unique sense of fashion. The art of carrying yourself is not learned by following the magazines or the models, it just comes naturally. Last week, I went to Qutub Minar and I felt so good that I couldn't resist getting my photos clicked! And I also wanted to share my personal thoughts with you because there couldn't be a better platform than this.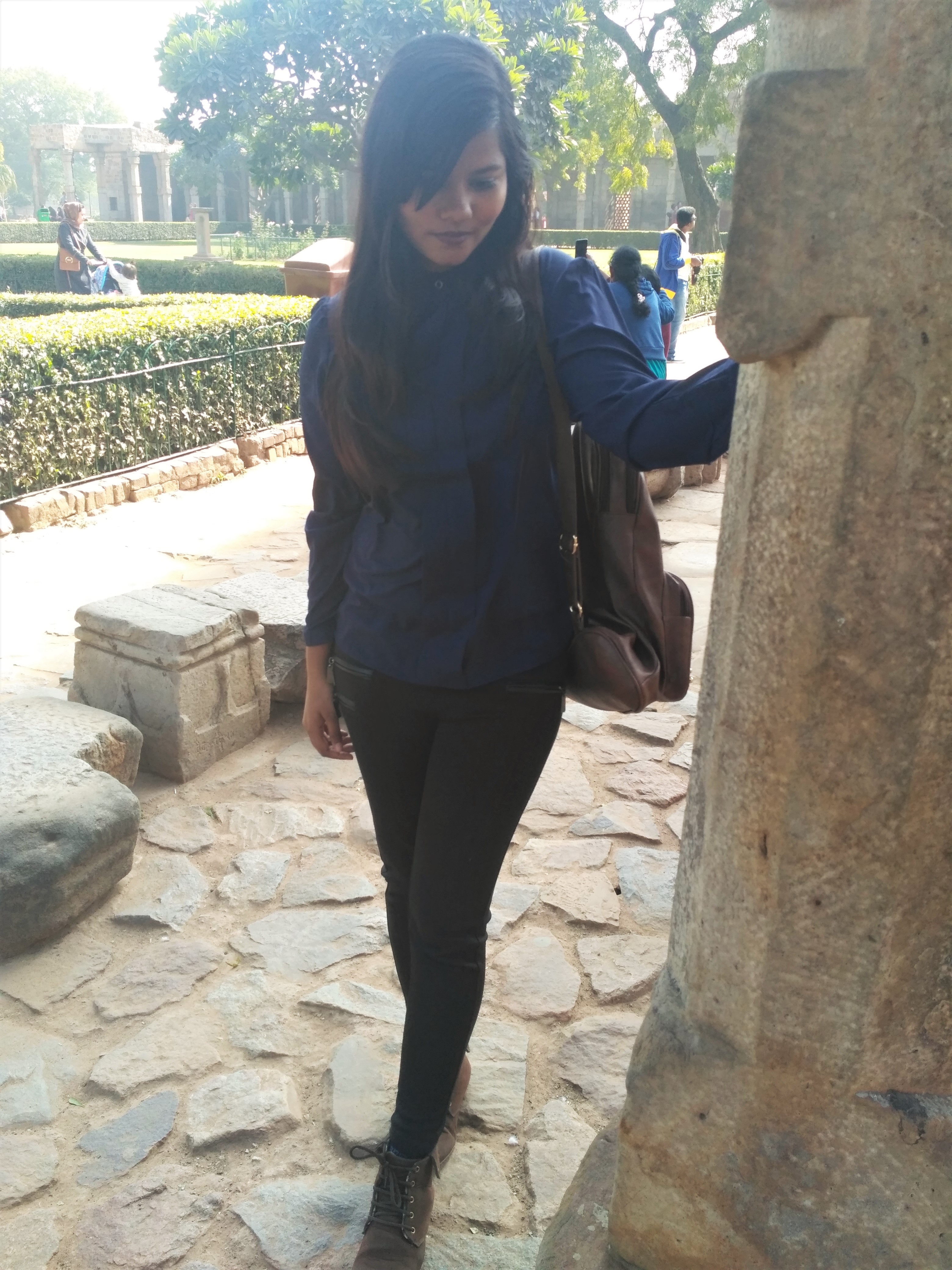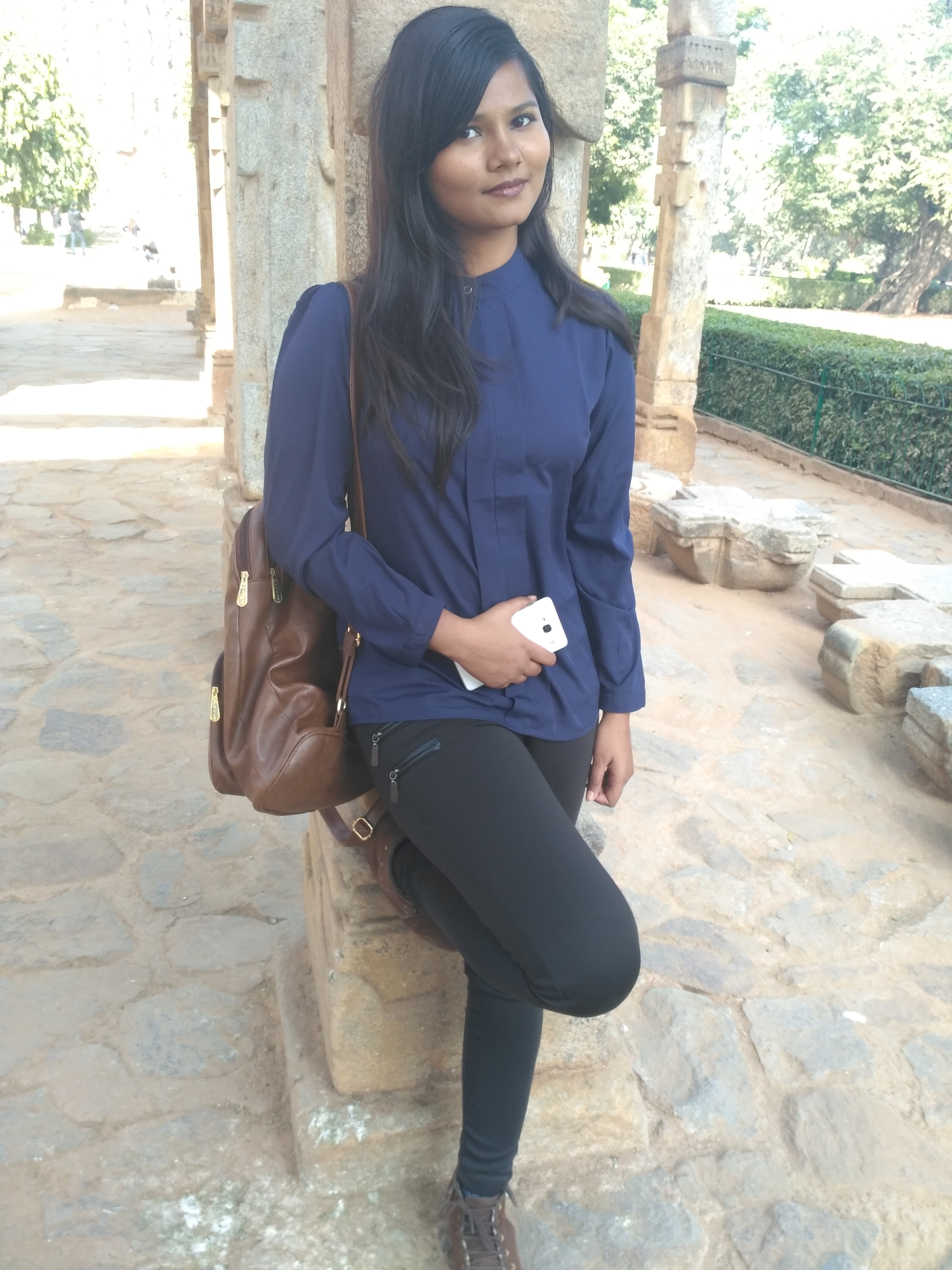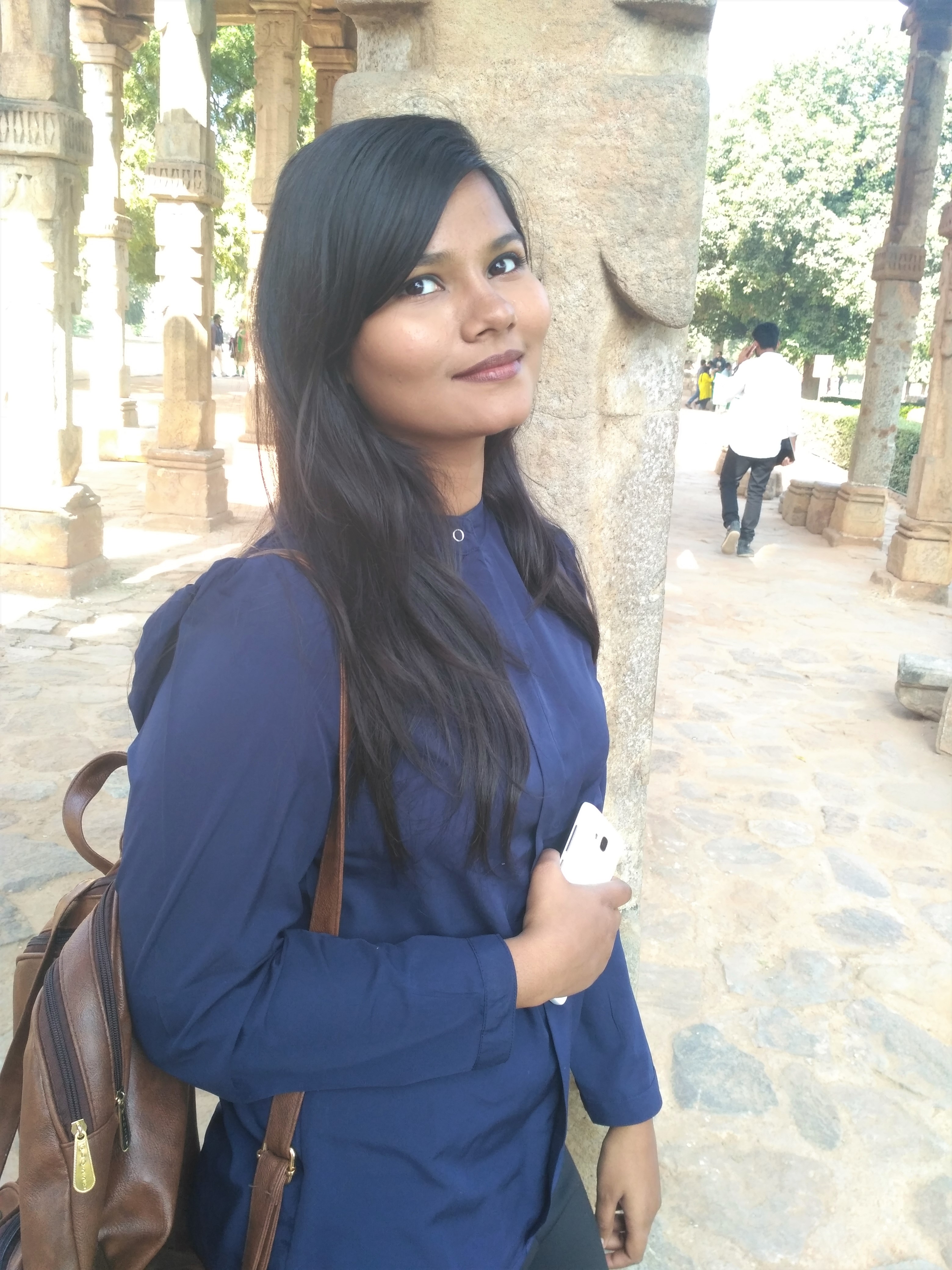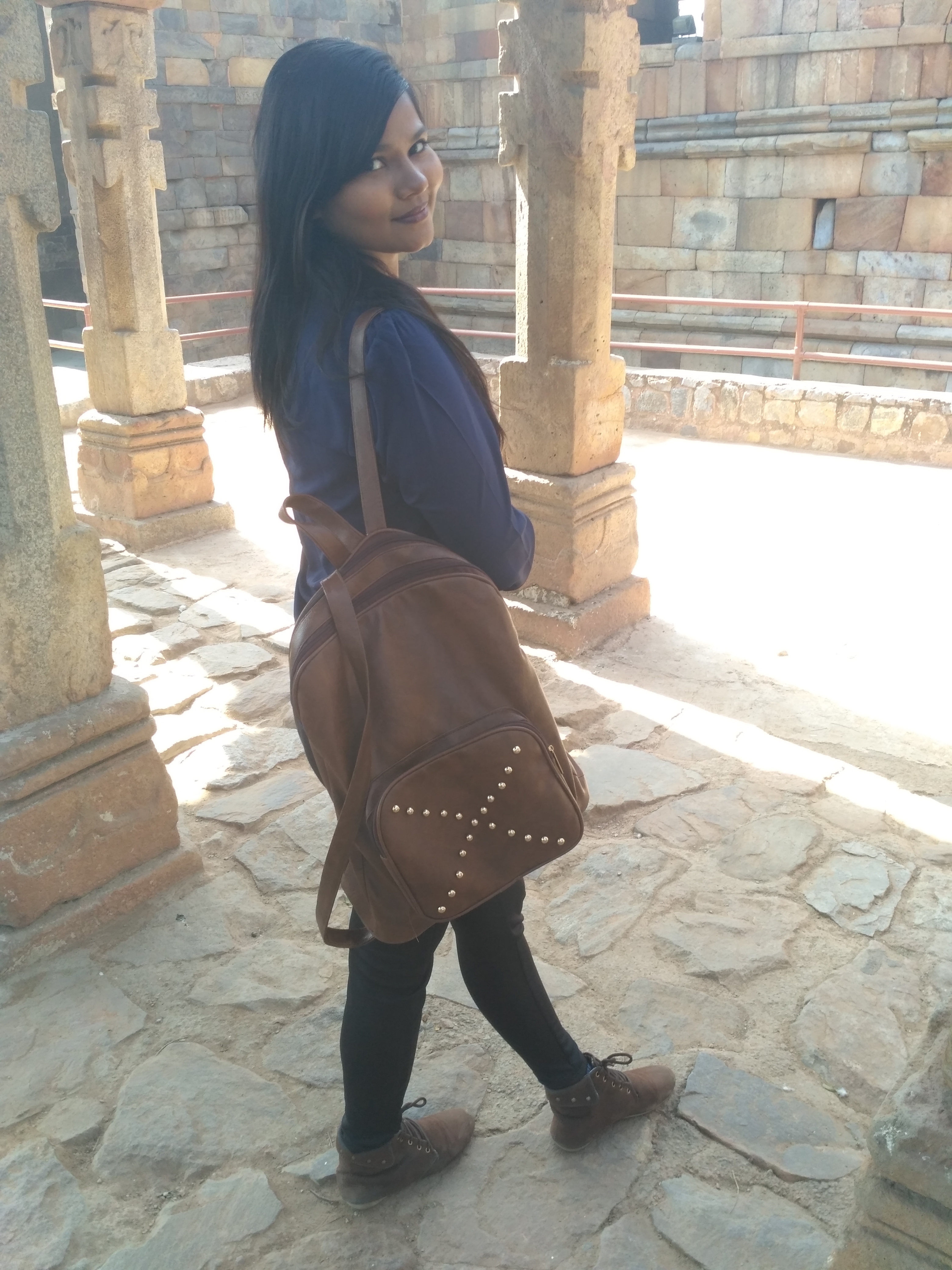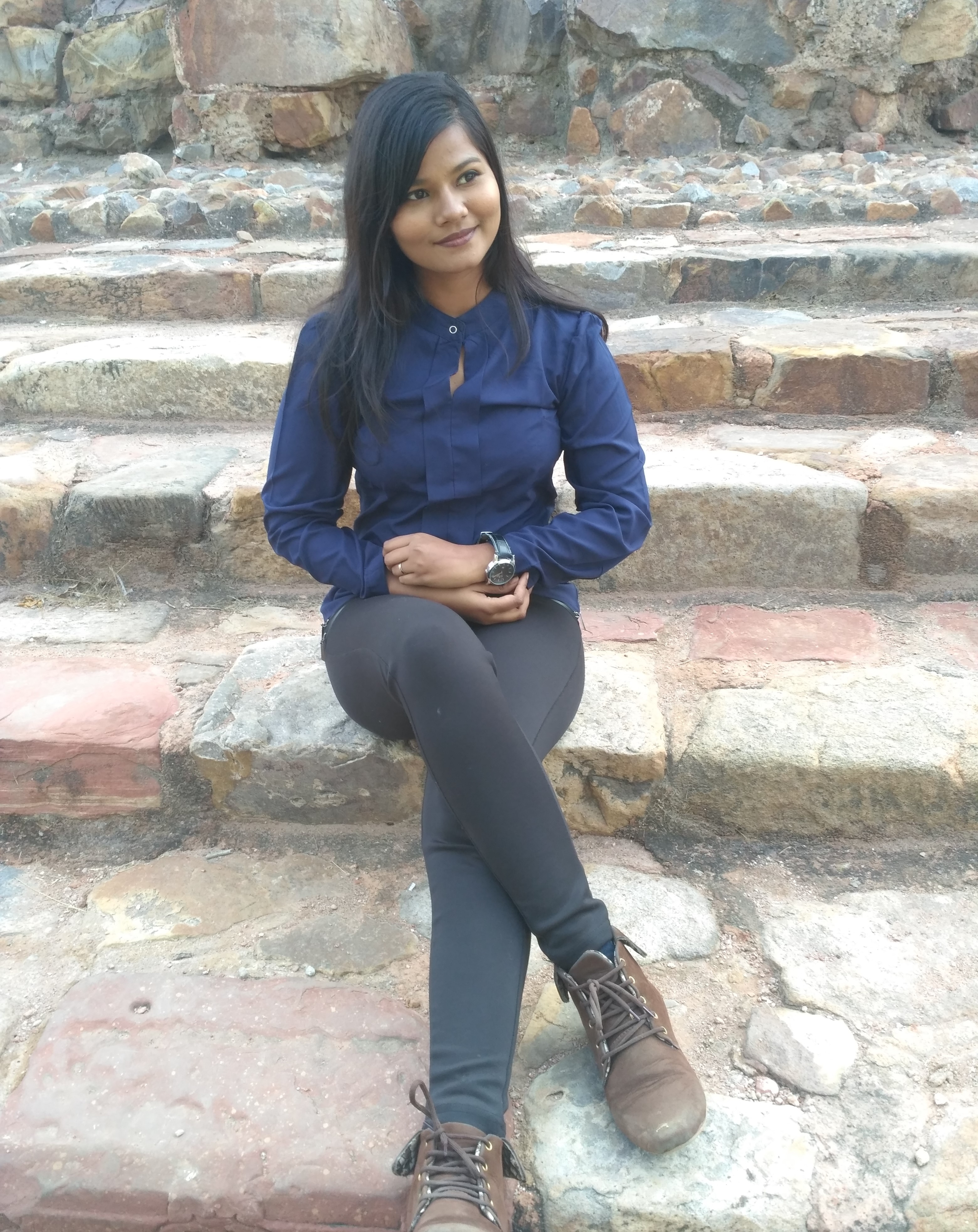 Let's break down the look! The navy blue top I'm wearing is from Janpath market and those pair of black leggings are picked from Central Market in Lajpat Nagar. Navy blue actually went well with black. I don't usually do outfit posts but I felt like sharing my personal style here. I'm just getting started on this fashion-blogging thing and see how it goes. Just a lil' experiment! I do outfit posts once in a blue moon but now I'm going to be frequent.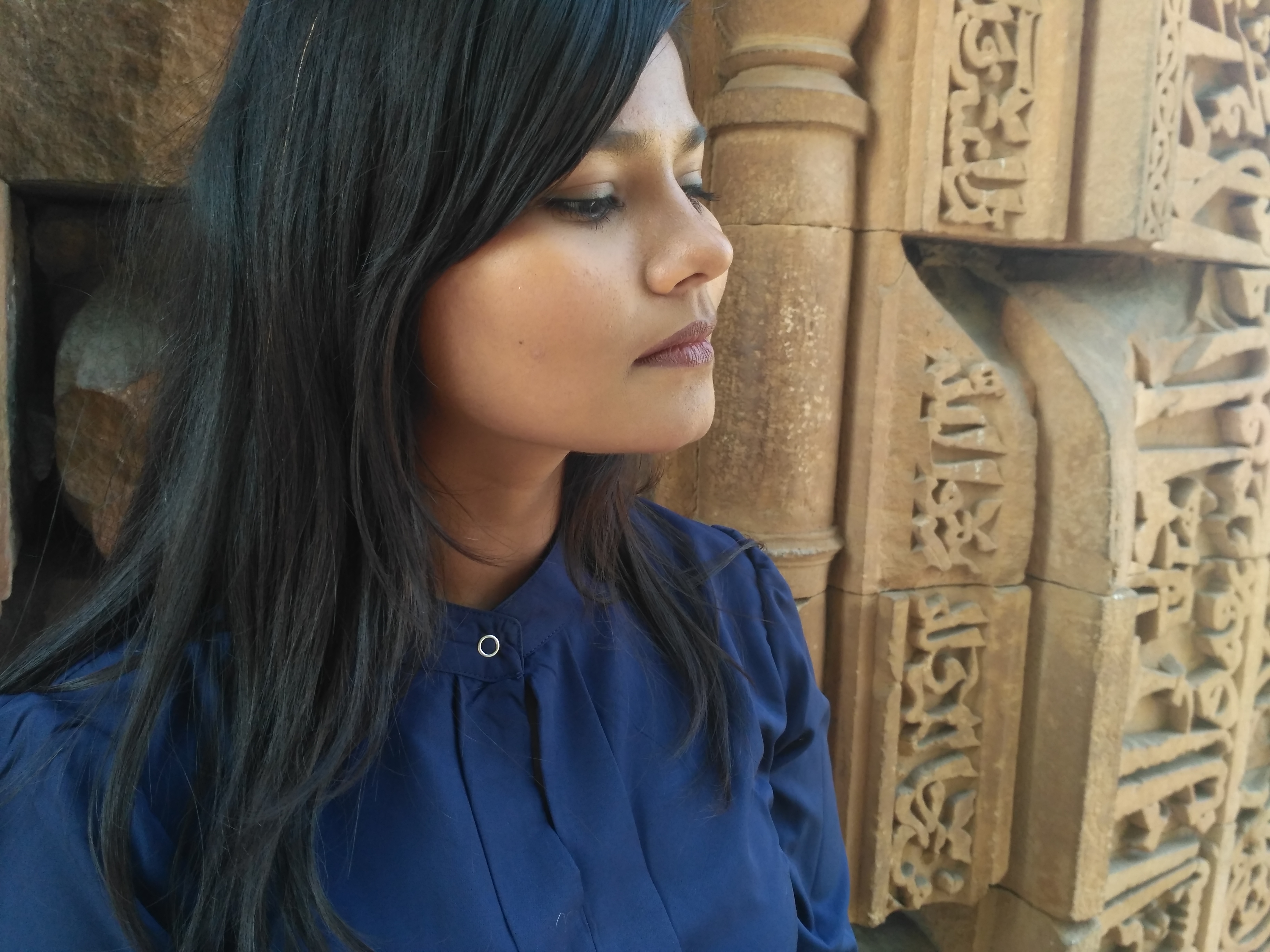 I am an introvert, a thinker and I think about a hell lot of things. I have a huge interest in spirituality, music, non-fiction books, Psychology, etc. Paranormal and out-of-the-world stuff excites me. These days I'm witnessing a big change in my life. My outlook towards life has been totally changed. I have started reading a book called 'The Powers of Your Subconscious Mind' by Joseph Murphy. I'm on the first few pages and it has blown my mind away. There's something I've learned from this book: You can't control the situations you face but you can control how you respond to them. and every condition is the result of our thinking. In simple words, you become who you think you are! This along with the other book 'The Secret' has changed my life. It has some powerful stuff you need to know. It has started bringing wonders to my life and it will yours too, just believe in yourself!
If you've read my post about New Year Resolution & Personal Commitments for 2018, you'll know there are some realistic goals which I've decided to set. Being social and open is one of the mains. Also, I so want to talk about mental health and share my thoughts on it. Very few people like to talk about and it's underrated especially in our society. I feel like we should try to open up ourselves to the world. I just hope I gather some strength to open up about my experiences and I'll do it soon! 
Tomorrow is Valentine's Day and I don't have any plans for it. The whole internet is flooded with memes related to it. I'm going to spend my day eating, sleeping, a bit of blogging and movies! I do believe that if you're in love with the right person, every day will seem like the V-day. Celebrating one day of love feels like a formality. I'm a highly idealistic, hopeless romantic type of person, therefore, I have high expectations in a relationship. 
Do you like such posts where I'm up close and personal? It would be great if you could suggest some topics you want me to talk about and I'd love to do that. All I want to do is connect with you. We can be good friends. Please leave a comment! Thanks for reading this post! ????