I'm writing today's post, being fully relaxed on a rainy evening. After a 36° C scorching hot day, this enlivening weather was mandatory.
If you ask me to pack my bag and take just one makeup product with me, it would definitely be lipstick. After that, I'll pick my sunscreen and then a kajal maybe.
Anyhow coming to today's post, I'm reviewing and sharing swatches of Johara Creme Rich Lip Color Cranberry. This brand, Johara, is new to me, so it's the first time I'm using this brand's makeup product. Let's see how this lipstick fared on me!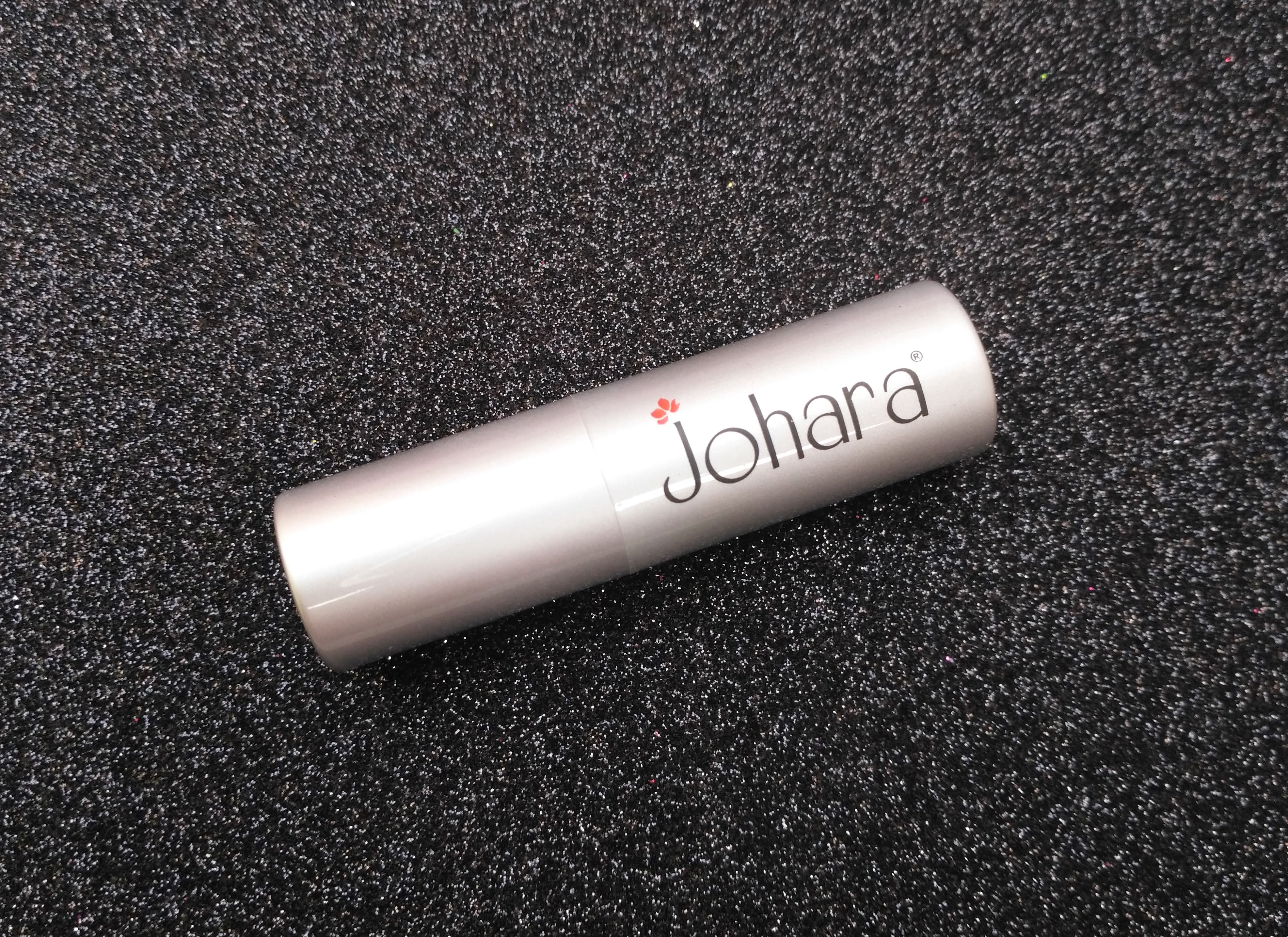 About the product: Johara Creme Rich Lip Color is a long-lasting, moisture-rich lip color that glides on like satin across your lips and achieves beautiful coverage that leaves lips with captivating color.
Price: Rs. 395/- for 4.5 g
Ingredients: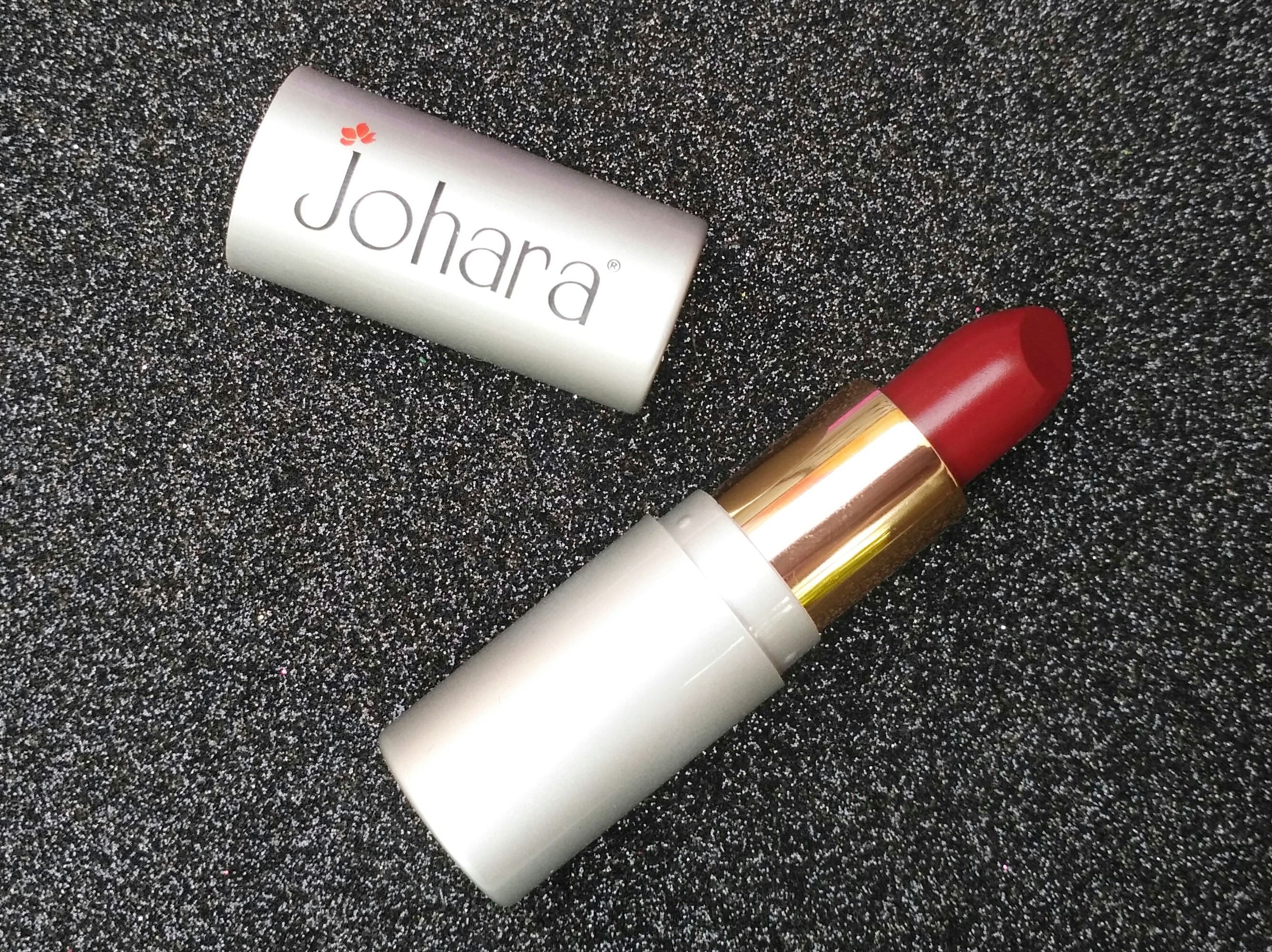 Johara Creme Rich Lip Color Cranberry Review
This lipstick has a simple packaging: a silver cylindrical casing with a golden bullet that looks uber classy. The lipstick is housed in a black cardboard box.
It has a waxy-kind of fragrance that used to be in old-school lipsticks. It's very creamy in texture and glides like a dream when applied to lips. It has a creamy and glossy finish. I like its formula for its moisturizing and comfortable though it feels heavy on lips.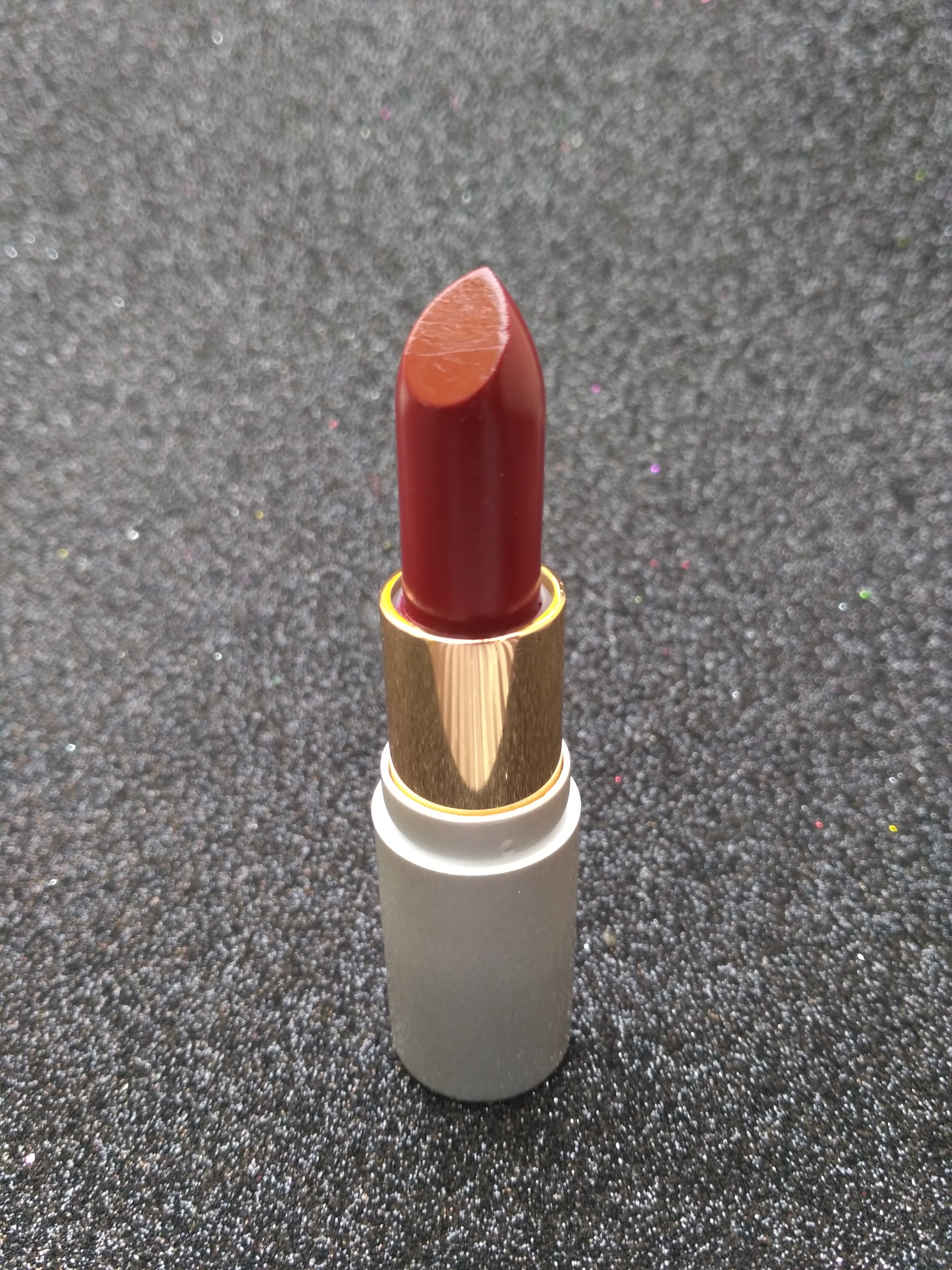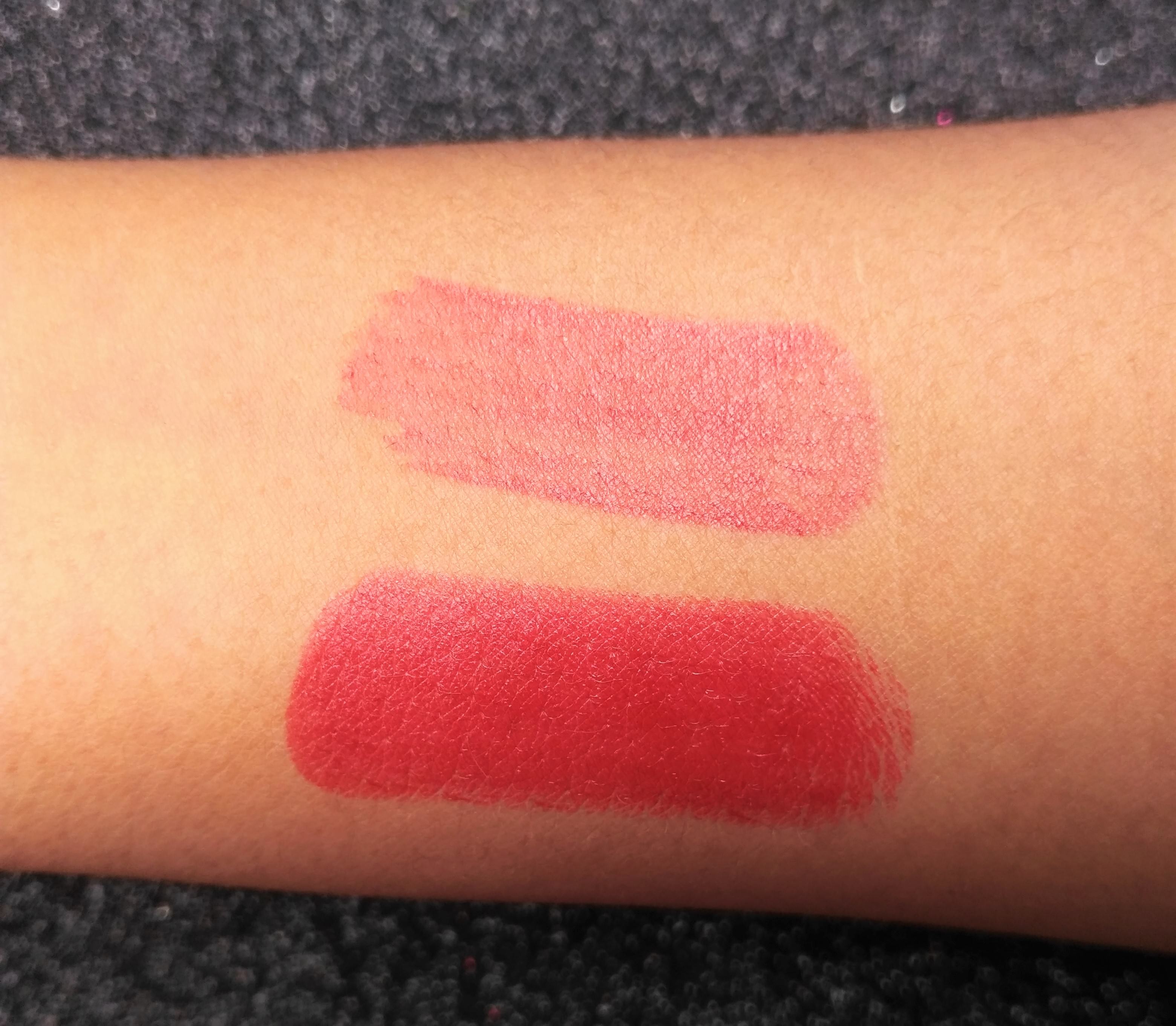 As the shade name says, it's a true Cranberry shade with warm undertones. The shade is no doubt so sexy, and It instantly brings out the seductive element in you. It will look great on all skin tones since it's a hot, vampy shade. It's intense and fully pigmented that it coats lips fully in just one swipe. Pigmentation can be built by multiple swipes. However, I blot my lips with a tissue after the first swipe and then apply a second coat to make it last longer. It gets transfers to the cup or whatever you sip on. Its wear time is around 3-4 hours, after which it starts fading and vanishes. You don't need a makeup remover to remove it, swipe a cotton pad across the lips, and it will come off effortlessly.
Pros:
It is a beautiful and shade

It has a creamy, moisturizing texture

Suits on every skin tone

This lipstick is reasonably priced
Cons:
Tends to transfer to the cup
Johara Creme Rich Lip Color in Cranberry
Final Word
Cranberry is a gorgeous shade that will look sexy on every skin tone. It's the one for those who prefer dark shades. The only issue I have with this lipstick is that it tends to transfer. Rest of all, it's the first time I've used this brand's makeup product so I can say that it didn't disappoint me. If you're looking for a moisturizing and creamy finish, this is the one you should try.
Have you tried any shade from Johara Creme Rich Lip Color? Please suggest me a sexy shade that will flatter my dusky skin!