Styling hair can be tricky, especially when you're new to it. Wigs can be particularly tricky to style since they don't conform to your hair.
Short wigs are excellent for women who want versatility and low maintenance. However, short wigs don't look great on everyone and may require some styling.
Keep reading to discover how to style a short wig, whether you're going for a classic, modern, or avant-garde look.
Let's get started!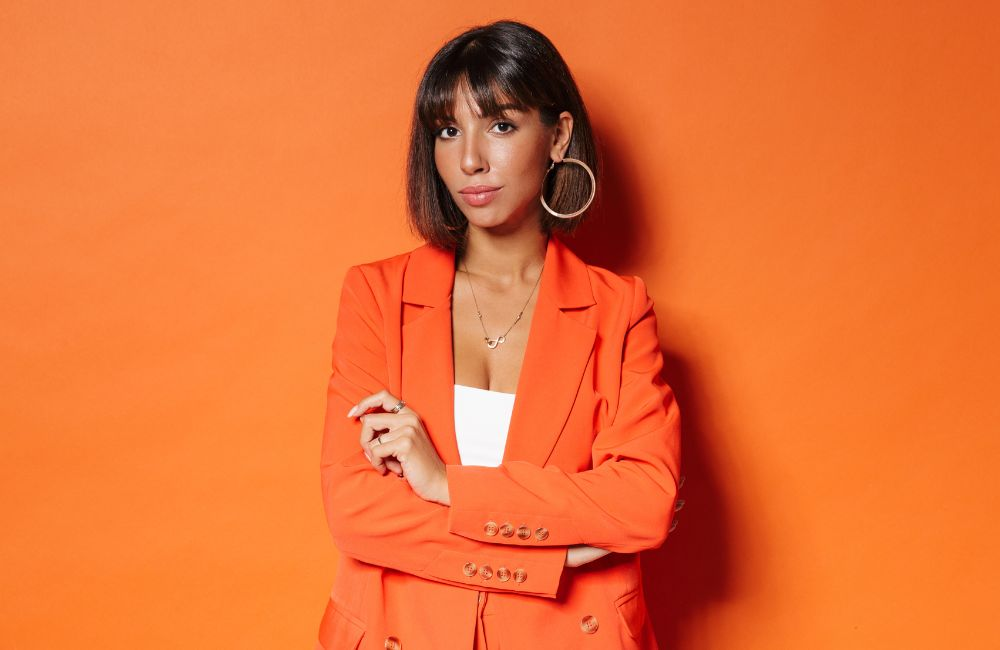 The benefits of short wigs
More affordable than traditional wigs. They're also easier to style and maintain; you simply brush them, and they'll look good as new.
Ideal for people who have trouble wearing long hair in a bun or ponytail. They're also great for people who have a difficult time tying their hair back in a knot or securing it with a hair band.
Great for summer. They help keep you cool and don't get in the way when you're trying to enjoy the outdoors.
A great option for those who are self-conscious about their hair. They provide a more natural appearance than traditional wigs and can help disguise any hair loss or balding.
Just plain fun! They can help you dress up for a night out or add a bit of whimsy to your everyday look.
So whether you're looking for a wig that'll boost your confidence, something that's easier to style, or a wig that will cover up any hair loss or balding, short wigs are a great option!
Styles for a Short Wig
Perhaps you have always dreamed of wearing a short wig. Perhaps you want something different and unexpected for your next Halloween costume. Maybe you just want to try something different with your hairstyle. Regardless of the reason, one thing is for sure: short wigs can be fun, comfortable, and stylish.
Here are some of the styles that work well with a short wig.
1. Short bob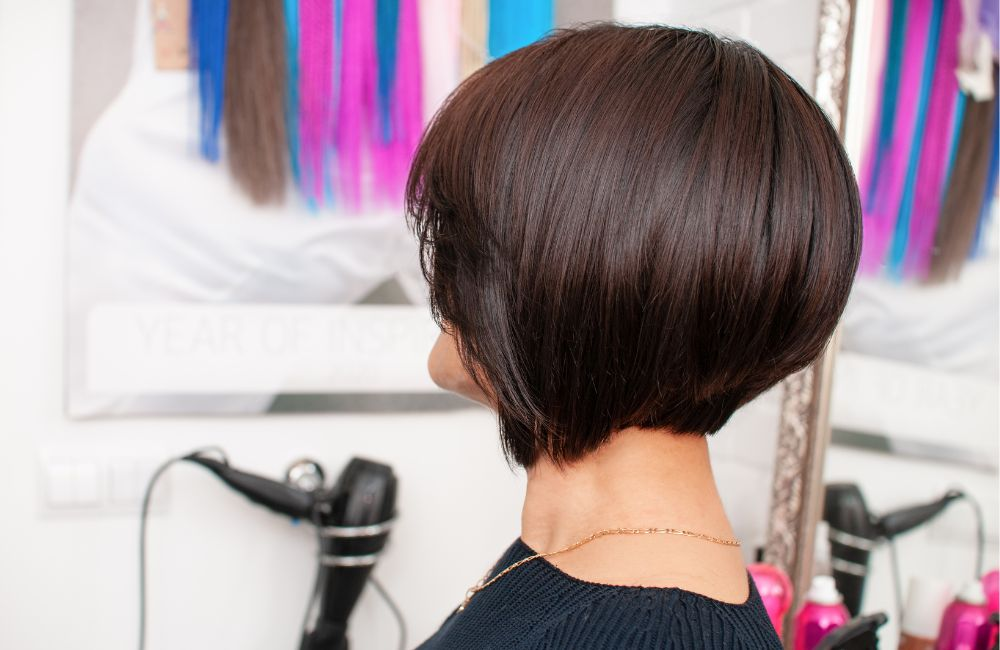 You can wear this style with or without bangs, and it is a flattering option for most face shapes.
The key to styling a short bob wig is to find the right balance between texture and volume. If you have straight hair, you can whip it into a sleek bob using a flat iron. Use a curling iron to create loose waves for a more textured look.
You don't want your wig to look too flat or too poofy. To do this, use a volume-boosting product on the roots and a texturizing product on the ends.
You can wear your short bob in the following styles:
Bob with side-swept fringe
Curly bob
Sleek bob with front fringe
Layered bob
2. Shag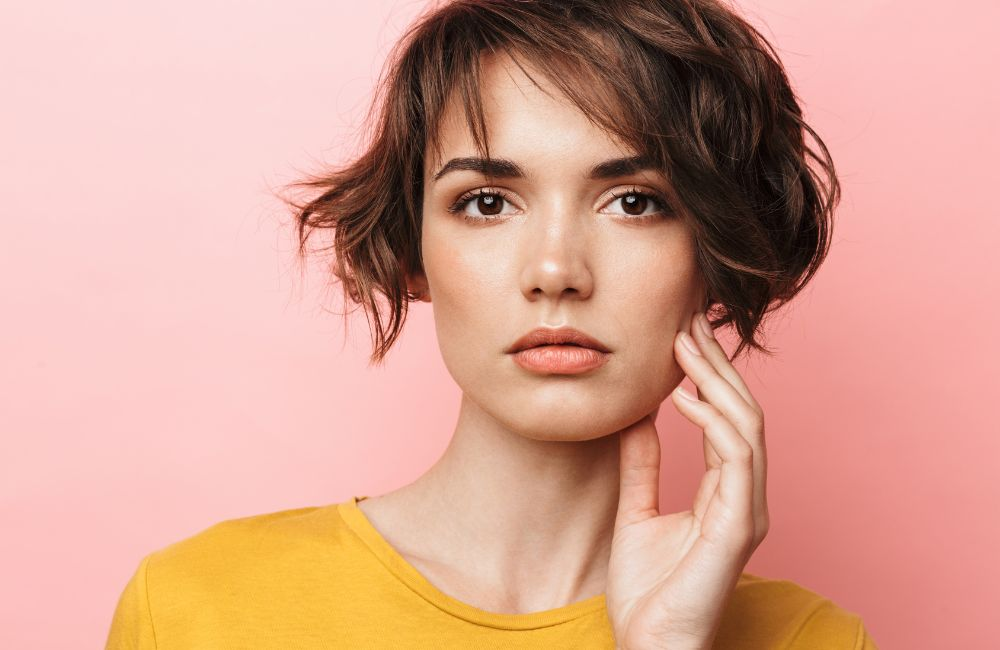 If you're looking to channel your inner Peggy Olson or Betty Draper, shag is a great option.
With its layers of Fringe and textured look, You can easily dress a shag wig up or down. Messy or side-swept shag is just right when you just can't be bothered to style your hair. And, because it's a shorter style, it's also low-maintenance and easy to care for.
While there are many to choose from, you'll want to make sure you find one made of real human hair. Synthetic wigs just won't cut it when it comes to the shag look.
3. Pixie cut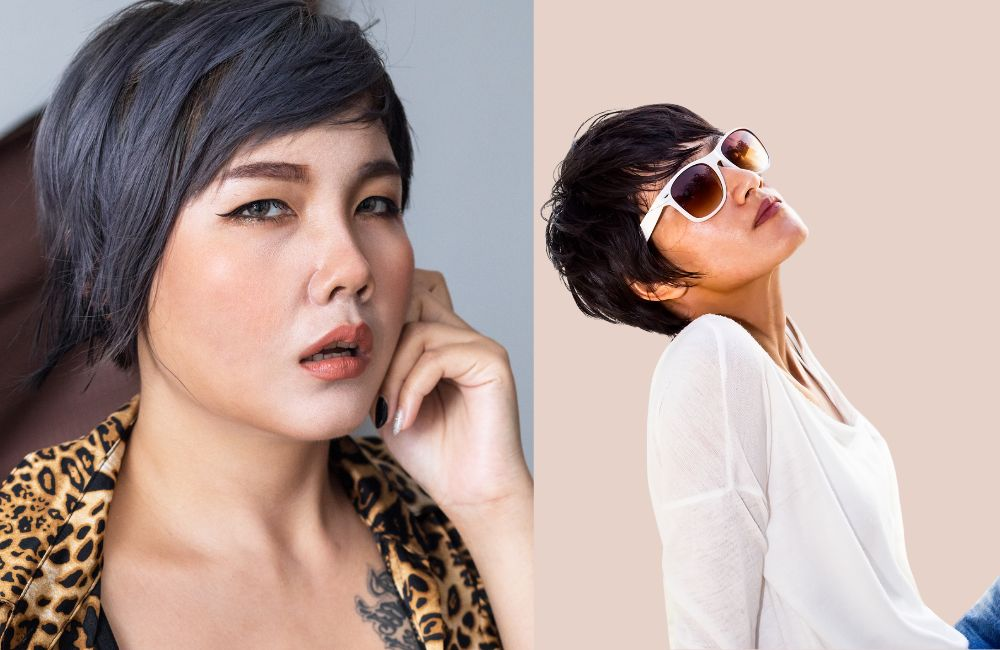 Chic, feminine, and ultra-modern, pixie cuts are one of the hottest hairstyles.
This style is perfect for those with fine, straight hair. You can style pixie wigs in many ways, even if they are cropped. To get a carefree look, try adding texture to your pixie cut. You can use mousse or styling creme (formulated for alternative hair) and gently tousle the strands with your fingers. Don't worry about being perfect – a little messiness gives it personality.
A smoothed pixie is a better option if you prefer a polished look. Go for a textured cut if you want something edgy. Flat irons can be used to style wigs made of human hair or heat-friendly synthetic fibers.
4. Long bob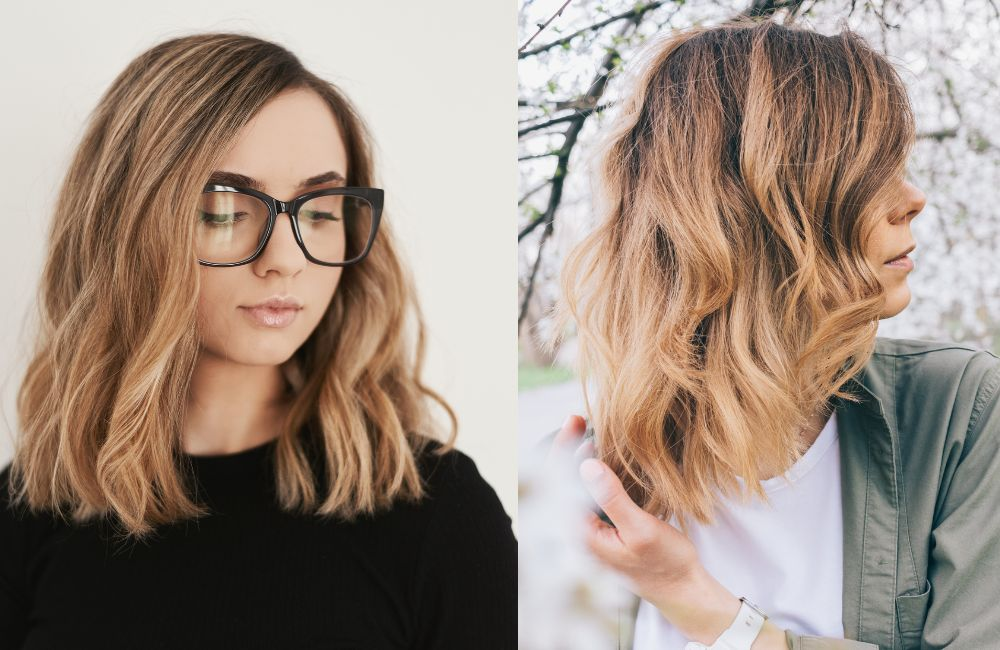 Looking for a new style this season? Meet the long bob wig! A long bob, or "lob," as it is sometimes called, is a style that falls just below the chin. It's super cute for any occasion, from date nights to brunch, or when you just want to bring a little glam to your everyday look.
Here's how you can rock a lob:
Beach waves: Perfect way to add a little bit of texture to your lob. And super easy to do. Just mist your hair with some sea salt spray, then use a curling iron to curl 1-inch sections of hair. Alternate the direction of the curl, then run your fingers through your hair to break up the waves.
Sleek lob: If you want a more polished look, a sleek lob is a way to go. Start by straightening your hair, then use a flat iron to smooth down any flyaways. Next, use a boar bristle brush to sweep your hair. Finally, use some hairspray to keep everything in place.
Tips and tricks for styling a short wig
Start with clean, dry hair
It's obvious, but it's worth mentioning anyway. Before you style your wig, make sure that your own hair is clean and dry. This will help the wig stay in place and prevent it from slipping.
Use a wig cap
Wig caps will keep your wig in place and help protect your hair from the heat of styling tools.
Use bobby pins
If you're having trouble keeping your wig in place, try using some bobby pins. This will help to secure your wig and keep it from slipping.
Backcomb it
Start at the roots of your wig and comb the hair backwards towards the ends. This will help to add lift and fullness.
Use a light-hold hairspray
Once you've styled your wig, you'll want to use a light-hold hairspray to keep it in place. Be sure to spray the wig, not your own hair.
Be gentle
Remember that a wig is not your own hair, so you'll want to be extra careful when brushing and styling it. Be gentle so that you don't damage the wig.
Accessories for short hair wigs
With these options, you'll be sure to find the perfect way to accessorize your short hair wig and create a look that is uniquely you.
Bobby pins
Headbands
Colorful clips
Barrets
Chic scarf
Flowers
How to care for a short wig
Keep away from heat.
Brush with wide-tooth plastic combs to avoid snags. Brush and style your wig, but avoid brushes and combs with narrow or pointed ends, which are difficult to use on short wigs. Avoid using metal combs or brushes, which can damage fibers.
Don't wash it too often. Shampoo your wig gently with a sulfate-free shampoo, and work it in with your fingers to get it through the hair.
Store your short wig properly. Place your wig on a wig stand or mannequin head when not in use. This will help to keep it from becoming tangled or matted.
FAQs about Styling Short Wigs
How do you style a short wig?
There are many ways to style a short wig. You can use curlers, flat irons, and even finger waves to create different looks. Use hair gel or mousse to give your wig extra hold and style. Experiment with different products and techniques until you find a look you love!
How do you make a short wig look good?
To make a short wig look good, you will need to style it in a way that works with your facial features and personal style. A good start is finding a style you like and then tweaking it to fit your needs. For example, if you have a round face, you might want to try a shorter, layered style to help elongate your face.
You can also experiment with different hair products to create your desired look. Just be sure to use products specifically designed for wigs, as regular hair products can damage the wig and cause it to look unnatural. With a little effort, you can make any short wig look great!
Do shorter wigs last longer?
A question that many people ask, but the answer may surprise you. In general, shorter wigs tend to last longer than longer wigs. This is because shorter wigs have less hair, which means they are less likely to tangles and knots. Additionally, shorter wigs are often made with higher-quality hair, contributing to their longevity. So, if you are looking for a wig that will last long, go for a shorter style.
Bottom line
As you can see, wearing a short wig does not have to be difficult. With the right knowledge, you can style a short wig in only a few minutes and be on your way.
The style, length, and color of a short wig can completely change the look of your face. However, just like with natural hair, short wigs require regular care, styling, and maintenance.
As you style and care for your short wig, we'd love to hear about your experiences in the comments below.