When you want to start a beauty business, you cannot start with a tight budget. As a beauty enthusiast and professional, you probably know what an expensive product and piece of equipment can be! And if you want to offer industry-standard services, you cannot settle for cheaper alternatives.
While having a tight budget as capital is common to most entrepreneurs, you need to have a bigger budget for your business, and this is where a beauty business loan helps you.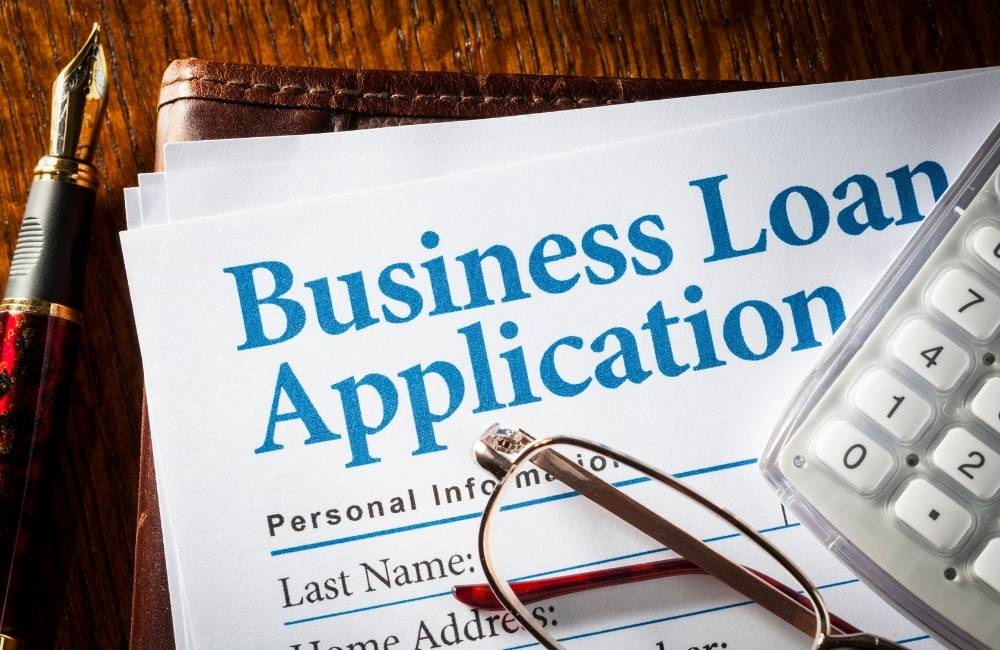 Why should you get a beauty business loan?
Apart from covering the cost of the equipment and quality beauty products, or high-end products depending on your preference or type of spa, you will have a team of skilled beauticians and other staff members who will depend on your business for financial survival.
Don't forget about advertising and marketing, as well. Affording such expenses at the start might not be easy, and beauty bar or salon financing is one of the easiest ways to achieve your goal.
You will learn, however, that getting a beauty salon loan is a challenging task in and of itself as you begin your financing process.
How can beauty business loans help your business?
Pay monthly bills: You can pay your electricity, water, insurance, and other monthly utilities using the loan. This way, you can avoid additional business risks.
Buy the beauty products and inventory: provide your customers with the best services and best products for customer satisfaction.
Hire experienced experts: products and inventory are nothing if your staff and a team of beauticians are not skilled. It is, after all, their expertise and attitude that make a difference.
How to get a beauty business loan?
From choosing a lender to finally getting the loan, and everything in between takes time and effort, and you need it to be hassle-free so that minor issues don't lengthen your journey.
#1 Determine the type of loan you want for your beauty business
A beauty business loan comes under the small or medium business enterprises category, and hence, there are two types of loans available.
Business term loan: The lender (usually a bank) lends you money as a lump sum, and there will be set intervals for you to repay it. Some of the advantages of this type of loan are flexible usage, predictable payments, etc.
Working capital loan: You will only pay interest on the cash you use and not the actual borrowed amount. Some of the advantages of this type of loan are avoiding collateral, getting to keep full ownership of your business, having authority over how you spend your cash, etc.
Both types of loans have their share of advantages and disadvantages, and it is up to you and your business requirements to decide which one fits suitably for your situation.
#2 Find the right lender and approaching
Online lenders, banks, and nonprofit microlenders are some of the available options for the right lender for your small business. Depending on their types, the nature of risks and gains vary.
After you have learned your options and their features, choosing the right lender doesn't have to be confusing.
After this, you should preferably connect with your lender as early as possible and try establishing a relationship. Be honest about your business requirements and make sure you mention them to the manager. But most of all, the important thing is to know how much you need for your business.
At this point, the relationship manager will try to understand the requirements of your business and try to find a suitable financing solution for you. And gathering those inputs, the bank will run checks to verify your loan type, eligibility, and amount.
#3 Gather all your documents
Documentation is tedious but equally important. Before you start with the application, gather all your documents and files, which will help you in accelerating the loan process.
Every lender is different, but some documents will be common like business and personal tax returns, bank statements – both personal and business, financial statements, legal documents, etc.
After you have passed your eligibility, it shouldn't be too long for you to get your beauty business loan. This process might also include lenders personally visiting your beauty business site or office to ensure the honesty of your plan, request, and applications as a whole.
Bottom line
You can use an online mortgage calculator by entering some details, which will help you figure out mortgage affordability based on income. Mortgage calculators also help you calculate your payments. It's always best to figure your payments whenever you borrow money. The question to ask is whether you are actually able to pay off any future liabilities.