We all feel a little bit bored and are probably thinking about trying something new: like finding a new hairstyle or hair color, a new hobby, or discovering something totally new. Wouldn't it be better if we looked at something simple first? Think about your nails, for example!
Let's find out what nail shape suits you best. While we're at it, let's look at the perfect nail color that can slay any finger type!
When deciding on a nail shape, always keep in mind the shape of your finger, the width of your nail bed, and the length of your nails to come up with your perfect shape.
If you prefer short nails, it is best to choose between the square nail shape and the round nail shape. If you prefer to have medium or long nails, almond, coffin, and oval nail shapes will be the best options!
No worries, in this article, we've rounded out the best nail shapes for you! We've selected the right angles for your nails with some handful of tips to lead you along the way.
Rest assured, after you read this, you will enjoy doing your own manicure at home even more!
Round Shape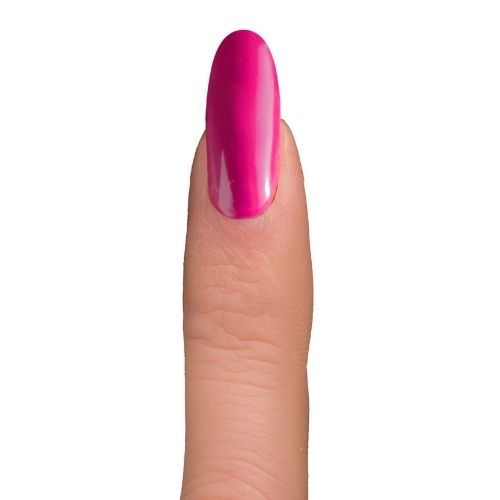 If you're into a low-maintenance yet neat kind-of-manicure, then this shape is for you! You can slay any color perfectly with this nail shape!
Square Shape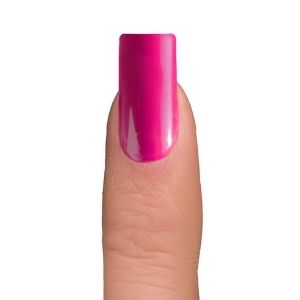 If you're a person who uses your hands a lot, this nail shape is for you. Do you wanna be fabulous with this shape? Well, this nail shape is a perfect canvas for stylish, trendy acrylics and nail art designs! You just need to file in a straight line across the free edge to achieve this shape.
Oval Shape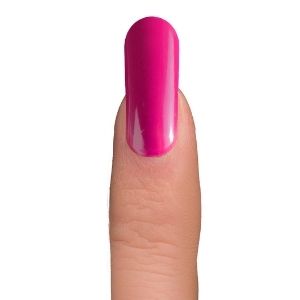 Ideal for all occasions. You can't go wrong with this universal nail style!
Everyone's definitely obsessed with this easy-to-maintain nail shape. To achieve this shape, all you have to do is to start filing straight across then file round the corners in one long stroke connecting the free edge together. You can adjust while flipping your hands until you achieve this lovely shape!
Almond Shape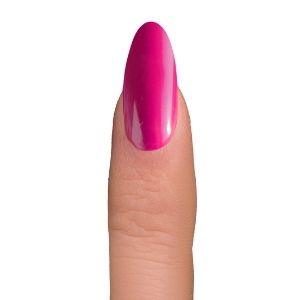 Do you wanna have an instant flattering manicure? This is a seductive, chic nail shape that can be achieved by simply filling each side of the nail and shaping the tip by narrowing the free edge and making a peak!
Stiletto Shape
If you're into long nails and wanna make a statement, then this shape is for you! Maybe you've seen some famous celebrity artists rock this nail shape! If you want to be a head-turner and be noticeable, then give this nail shape a shot! You can also do this shape with acrylics that end with a sharp-pointed look.
Coffin Ballerina Shape
If you're an acrylic enthusiast, then you know that this nail shape won't disappoint! A go-to nail shape that suits best for long, slender fingers and angled cuticles.
Mountain Peak Shape
Channel your inner nail artist with this stylish shape. As the name suggests, it's just like the top of a mountain. Celebrities like Lady Gaga and Cardi B are often seen having this nail shape. The shape is stiletto-like but a shorter version. Features a wide base, soft edges, and rounded shape tips.
Lipstick Shape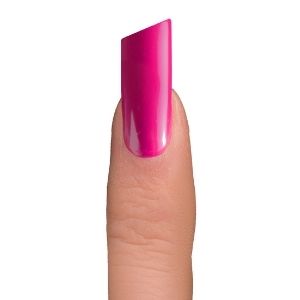 Now let's talk about this nail shape that started raving in the internet mani industry last year! If you want to prove that your nail shape is just as important as your nail art design, and you want to put a twist on your mani, then try this one out! Well, just like lipstick, a rectangular or stiletto shape but has a slanted edge.
So have you thought about the perfect nail shape that's best for you? If yes, it's time to pick your perfect shade and think about where to buy the best dip powder starter kits in town right now!
Hottest Nail Colors of the Year
It's been a wild year for everyone. We barely go out and do the usual things we used to do, just like having a nail salon appointment. Many of us need to do a lot of things at home, and that includes doing our own manicure. Frankly speaking, this gives us a lot of advantages!
Sure, some of us miss having a nail salon appointment, choosing various nail colors, and asking for nail recommendations from a nail expert. But doing your nails is so much better! We have picked the most best-selling, chic, and trendy dipping nail powders that you should try right now, so your nails will always be on-trend all year round!
Below are some of the trending talk of the town dipping powder colors that you can pick to complete your manicure! Professional nail artists say that these colors are a must-have and the "it" colors of the year.
Red Velvet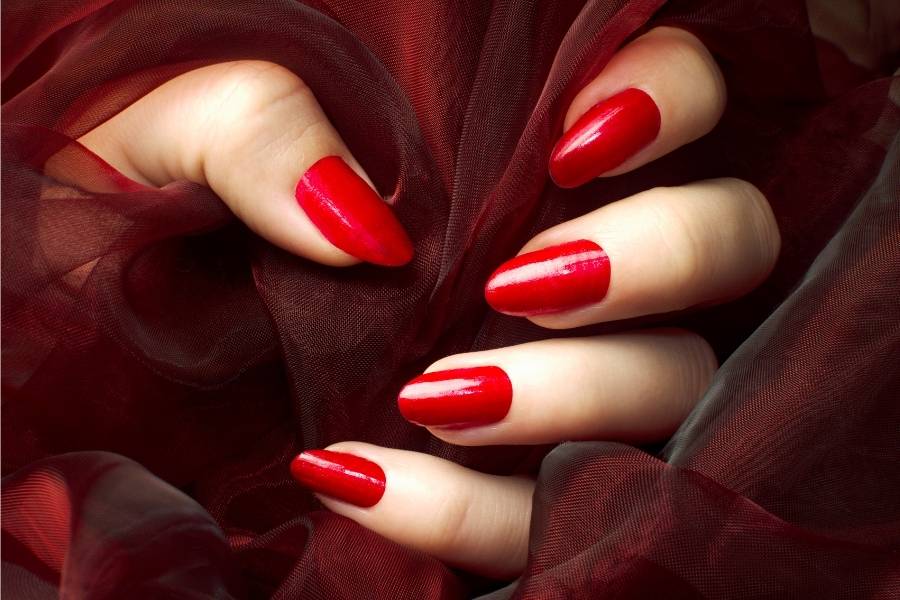 This timeless, popular nail color never goes out of style! It has been a bold choice of color for decades. For the year 2021, pretty red nails will look good for your zoom meeting or for a business-style outfit. Perfect for romantic dates to slay that very feminine, passionate look.
Hot Fudge
If you want an instant classic manicure, a perfect brown shimmer would never disappoint! You'll look absolutely gorgeous with this dip color, best for all skin tones.
Hot Pink Vibe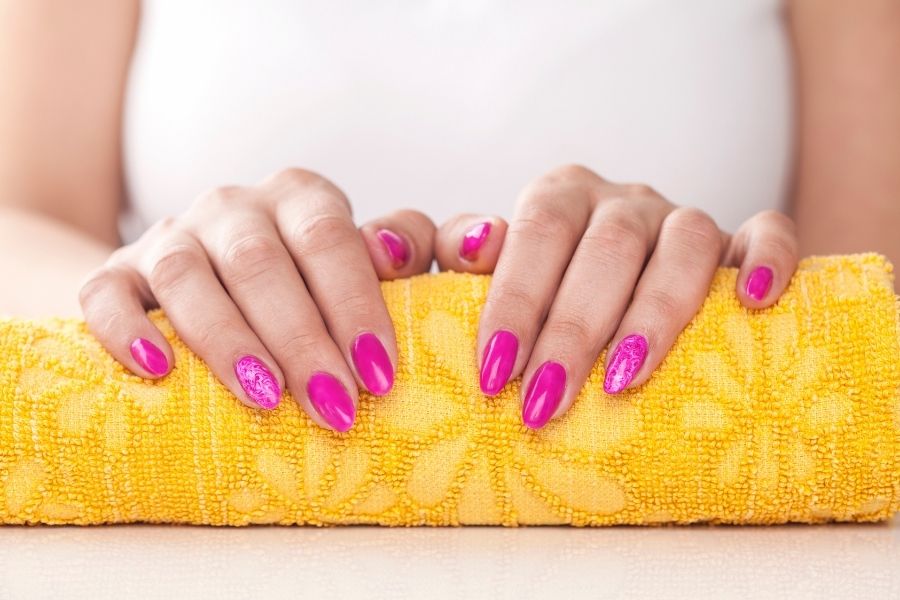 There's a Barbie soul in all of us, and this beautiful color will surely get you there! A versatile color that brings cozy summer vibes and brings you a good mood throughout the day. You can add some shimmer and shine with a twist of glitters or add some nail art designs too!
Glow in the Dark
Do you want to sometimes upgrade your manicure style for a rave night party? If yes, instead of having a shimmery outfit or makeup, why not go for a glow-in-the-dark manicure? Even if you're all alone in the dark, this powder will put a smile on your face, and surely everyone's gonna notice too!
Snowy Peaks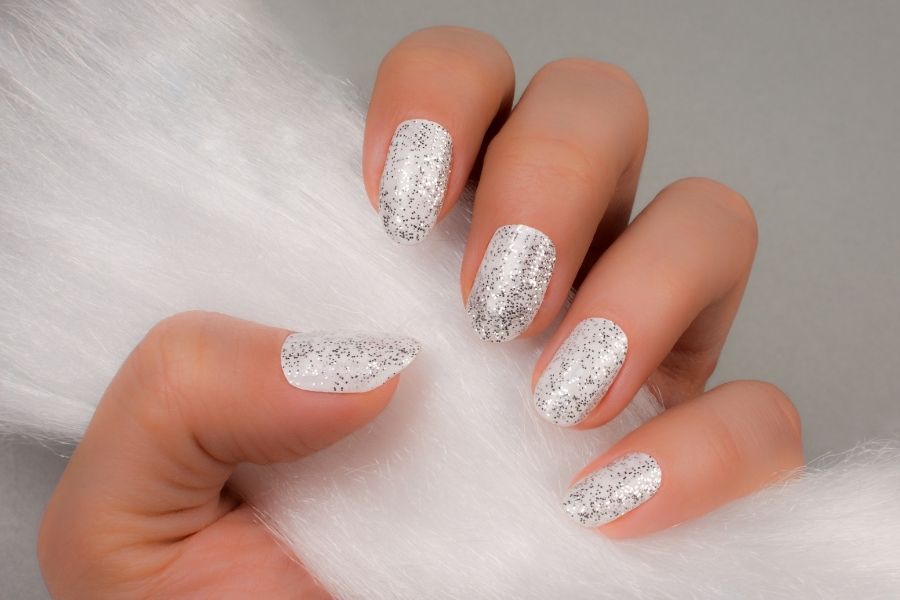 Some of us might have known that white nail color is a summer nail color. Well, we think it's time to say that this timeless manicure color is one of the top picks and on-the-go nail colors for all occasions! Wanna be sophisticated and classy? Then go for this one!
Fairy Cotton
Sometimes the best to rock a manicure is a natural and calming color. As they say, simplicity is beauty! This pretty cloudy pink dipping color works best for those who wanna have a fuss-free manicure. For a subtle, fresh, yet trendy manicure look, this pink dipping powder is a must-have.
Blue Glitter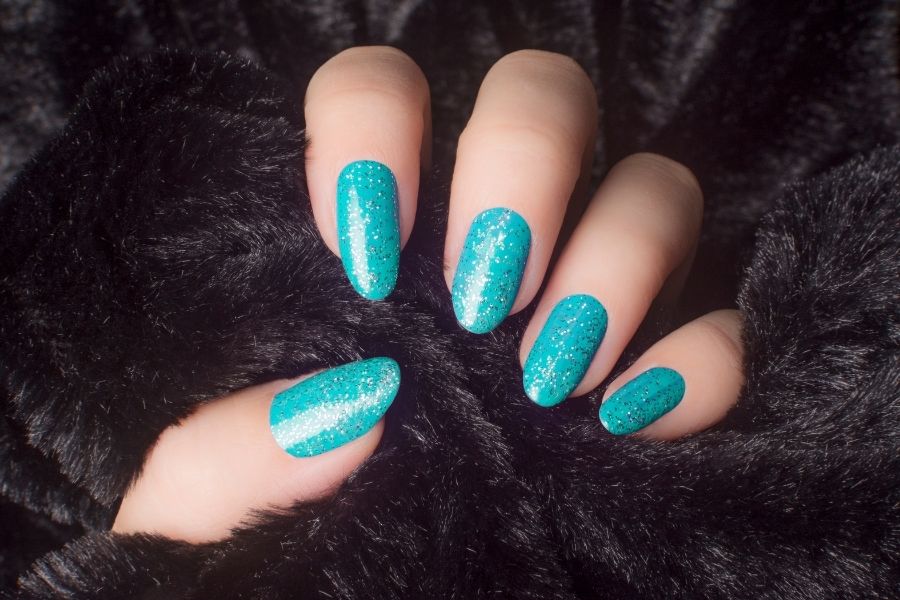 One of the most flattering colors goes to blue. If you're into cool shades and you want to spice up your usual manicure options, then try this one. Best for any nail shapes and skin complexion, add some sparkles and shine and you're ready to go!
Beige Pink
This stylish color evokes tranquility and surprisingly goes with any nail length and skin tone. It makes your overall look simple yet elegant. You would like to wear this color for warm weather or for an everyday manicure and business look.
Pixie Glitter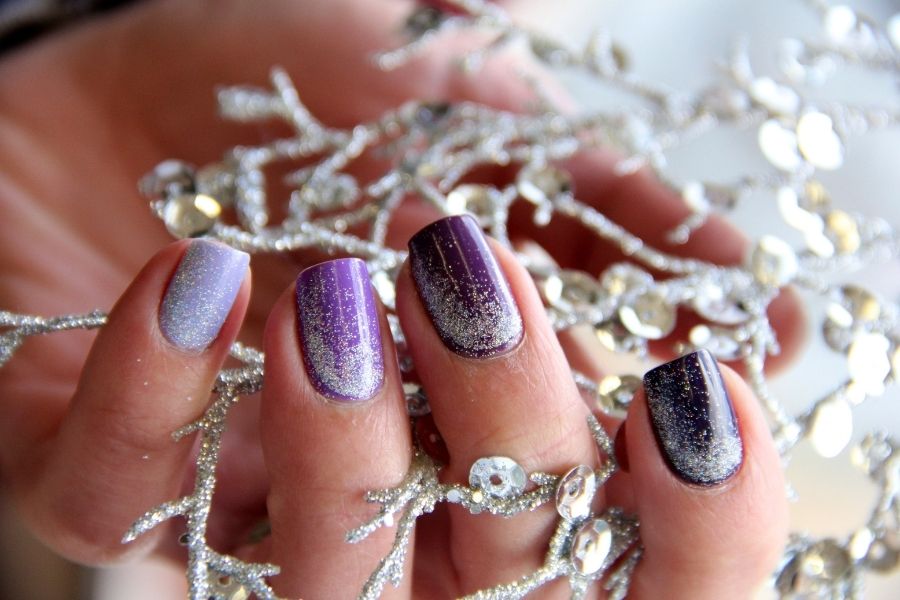 You'll probably see some hot celebrities rocking this glittery Pixie type of dip color powder. This universal color will surely match any outfit, may it be a casual or an extra glam one! You can add some gold accent decals too. Add this to your collection now!
Clear Dip Base
Opting for a subtle, fresh, and minimalist manicure? A clear base will always go the extra mile! This powder can go from a perfect blank clear statement into a super extra manicure design! You just need to use your creativity! That's the magic of this dip powder!
The bottom line
Now that you've chosen your perfect nail shape, it's time to choose a nail polish that will last for a long time. Here's a nifty guide from Coteshop that helps you figure out how long your nail paint will last.
Be creative in whatever dip color powders your heart desires. From subtle clean to extra bold and glam kind of manicure, you'll surely love the finished product with the help of these beautiful, best-pick colors for any finger types this 2022!
Add these top colors or the best acrylic nail kits for beginners or for a pro to your dip powder collection now!