Pregnancy is the fun-filled yet toughest phase in the life of any woman. Almost every woman goes through the pain of pregnancy and delivers the cute baby.
It takes a lot of patience, self-care, and pain management to avoid any mishaps in the pregnancy.
Just imagine, you are pregnant, and everything is going fine. But suddenly, you start experiencing headaches, and it's painful. When it comes to headaches in pregnancy, they come and go and are very painful.
If you are really getting the headaches in pregnancy, then you would get some relief after reading this post. In this post, we are going to share some of the best home remedies to cure headaches in Pregnancy.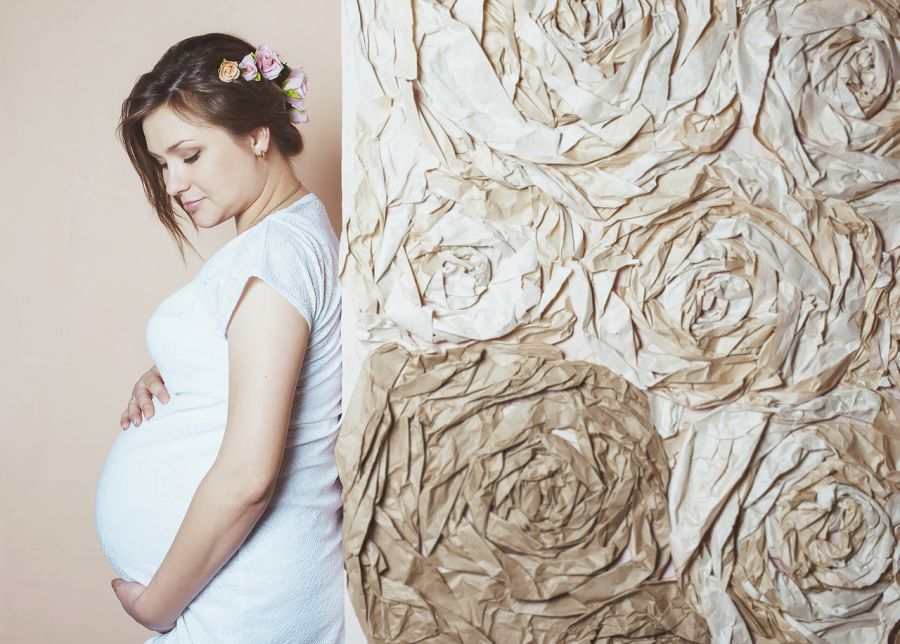 So How Can you Treat Headaches During Pregnancy?
Natural remedies are way better than allopathic medicines. The allopathic or homeopathic medicines are not good for the fetus, and you might face some medical issues if you consume medications that are not prescribed by the doctor.
Here are the best home remedies for pregnancy headaches.
#1 Drink Water
The human body consists of 70% water. Without water, we face a lot of problems. In pregnancy, the body gives signals of dehydration by having a headache. The pregnancy headache is mostly related to the low water content in the body. So, drinking gallons of water will surely help you to relieve the headache. You should at least drink eight glasses of water every day.
#2 Ginger
Ginger is a natural anti-oxidant and has a pungent smell. When you have a severe headache, try to bite some ginger slowly. The anti-oxidant properties and the pungent smell will help you relieve the headache. Ginger is considered an essential part of home remedies, and you can consume it in any way. You can bite ginger pieces or just drink some ginger tea to cure headaches.
#3 Take a Nap
Taking a power nap will certainly affect the headache level. When you are tired and not slept well, you start to get a headache. Most of the time, sleeping will help your brain to relax, and headaches will be gone in a few minutes.
#4 Use Peppermint Oil
Peppermint oil is used in the mouth freshener. It tends to relieve pressure and tension. It helps you stay awake and fresh for a long time. Rubbing peppermint oil on your forehead or smelling the same will reliever your headache for sure.
#5 Get Massage
Neck and shoulder muscle pain causes the headache in most of the cases. When you are in pregnancy, muscle pain is very common. It is better to get a neck and shoulder massage from the therapist to get relief from the severe headache. Long massage sessions are helpful for a long time.
#6 Do some Yoga
Yoga is made to recover from mental and physical stress. Also, it is the best option for living a healthy life. There are different yoga positions to try out to relax the sore muscles and relieve the stress. Try out those yoga positions, and you'll get relief.
#7 Take Multi-vitamin supplements
Lack of vitamins, minerals, and protein in your body causes the brain to signal the body. The first signal sent by the brain is of the headache. Consult the doctor and take multi-vitamin supplements to nourish your body and cure a headache in pregnancy.
#8 Use Hot Compress
The low blood circulation to the head causes severe headaches. Using a hot compress to massage the neck and shoulders will relieve the blood vessels. Try this method to decrease headache sensitivity.
#9 Antacid
Acidity is one of the major reasons behind the headache. When you are pregnant, the digestive system produced more acid for digestion than it requires. Taking the antacid after your meals lower the headache sensitivity and also relieves the headache within a few minutes.
Final Word
Pregnancy is the sensitive phase of the life of any couple. You should always take proper care of yourself in pregnancy.
While the headache in pregnancy is common, you should not neglect the headache as it is way too annoying to have a headache in pregnancy.
I hope you'll follow these home remedies for pregnancy headaches. Make sure to follow the doctor's advice before following any of the remedies.
This article is written by Ankita Malpani. She is content marketing head at MATRNITY.COM, which provides a different kind of parental test at home, for example, an online pregnancy test at home with sample collection.