Glitter makeup is one fashion revelation that has taken the world by storm, the use of non-toxic and exclusive plastic, which gives a stunning appeal to your aesthetic beauty. These reflective particles look mesmerizing, and if there is one glitter makeup collection you would want to have in your possession then it would be the revolutionary Colorbar makeup collection!
Colorbar Cosmetics is gradually rising to the pinnacle of the make-up industry, with its scintillating and highly refined glitter makeup collection. The stunning shimmer finish of all the available products like glitter lipstick, liquid glitter eyeshadow, and glitter palette has been massively praised by the customers as well as the makeup experts, this itself speaks volumes of the proficiency that is boasted by Colorbar, and it's skillful team management.
Glitter makeup is extremely easy to execute on various parts of the body, and it won't always require assistance from a professional artist to give you that stunning glittering look, which would make a style statement! But there is a thin line between executing the glitter makeup with perfection and exaggerating it. And this thin would decide whether you look like a diva or a fashion disaster!
Do It Yourself Glitter Makeup Steps

Colorbar, with its stunning glitter makeup collection, which includes glitter lipstick, glitter eyeshadow, and glitter palette has made it easy for women to apply such products at home without any hassles. Here's how you can make the most of the glitter makeup collection: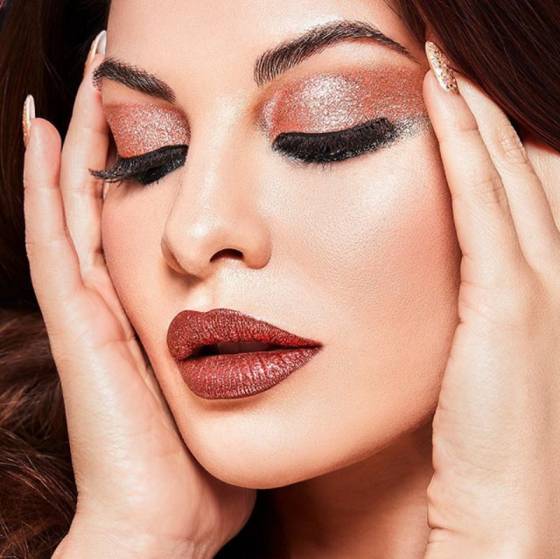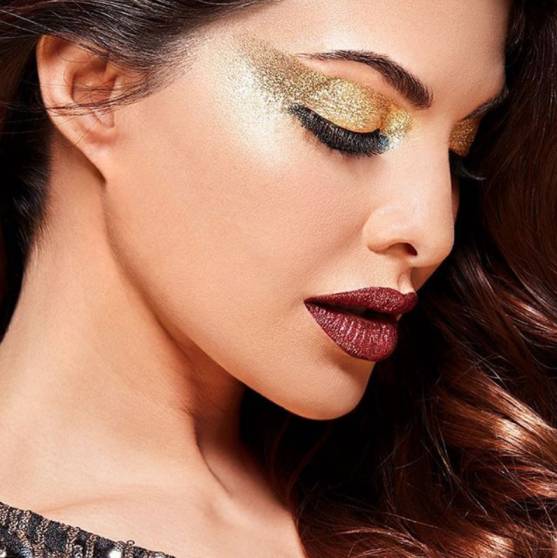 For your eyes only
Start with the light color for the base of the eye's crease. Light brown, gray, pink or blue would be a good choice according to your style.
Use a flat brush and apply the glitter color, of any choice on the base, and gently spread it all over. The flat brush will ensure that your makeup doesn't fall off your eye easily.
For the outer portion of the eye, try to use a darker color like black, brown, or navy for a contrasting zeal.
Once you've applied the colors, it is time for you to begin the blending according to your preference. It will make the makeup look softer and natural.
Apply the glitter primer or concealer. A combination of both is also a good way to go about holding your glitters in place. With Colorbar glitter eyeshadow, the entire process is easier.
Apply lighter color on the brow bone. It is a vital highlighting process. You may use lighter colors like white, cream, or metallic to give it the perfect sparkles. A dash of glitter underneath the eyebrows is also a great way to match the glitters.
Cat Eyeliner or Winged eyeliner technique will offer the perfect outline to your eyes for extra glam to your appearance.
Make sure to apply mascara, of course, as it is designed to enhance your lashes.
If you'd like, you can add more glitter for that final touch-hp. Applying around your crease with a glitter liner, and going under the eyes and around the winged liner is a great way to show the dazzling eyes.
Now as we move to the more 'pressing' matter, it is time for you to get some steps-
For sparkling lips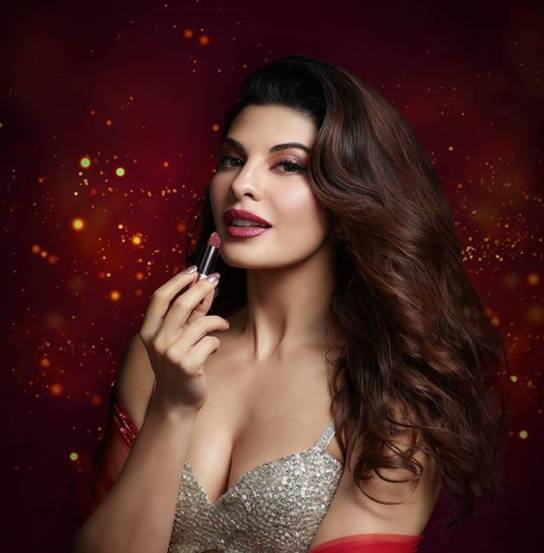 Use a concealer or foundation to offer strong protection to the natural color of your lips. It is important and also creates a fresh canvas for your artistry.
Apply the glitter lipstick of your favorite color shade directly to the lips.
Use powder around the outer region of your mouth for a completely matte finish.
And that's it. Three simple steps and you're good to go for the day with your vivacious lips!
Some tips for a better makeup experience
The glitter makeup from Colorbar must be blended well to get the desired look.
Make sure that the Glitter makeup is gently applied on without bulging it; overdoing the makeup can have extremely awful appeal.
Make sure that you go through some popular tutorials of applying the glitter makeup, this would not only give you impeccable results but would also save massive time in reworking the inappropriate look.
Precisely look for the minor details which would pave the way for stunning glitter makeup, that turns heads at the party and make all the boys drool over you!