Are you looking for an ubtan that will suit your skin type as well as leave your tired skin lit and glowing?
Your search shall end here because today, I'm reviewing Forest Essentials Ubtan, which is all-natural, plus it will leave your skin radiant.
My skin needs pampering to retrieve itself from the long working hours in front of laptops, late sleeping, and other unhealthy habits. So, I always find solace in homemade ubtans. But recently, while mall hopping, I enter the FE store, and SA suggests this ubtan for my dry dullness-prone skin. Since I like Forest Essentials products so, without second thoughts, I bought them.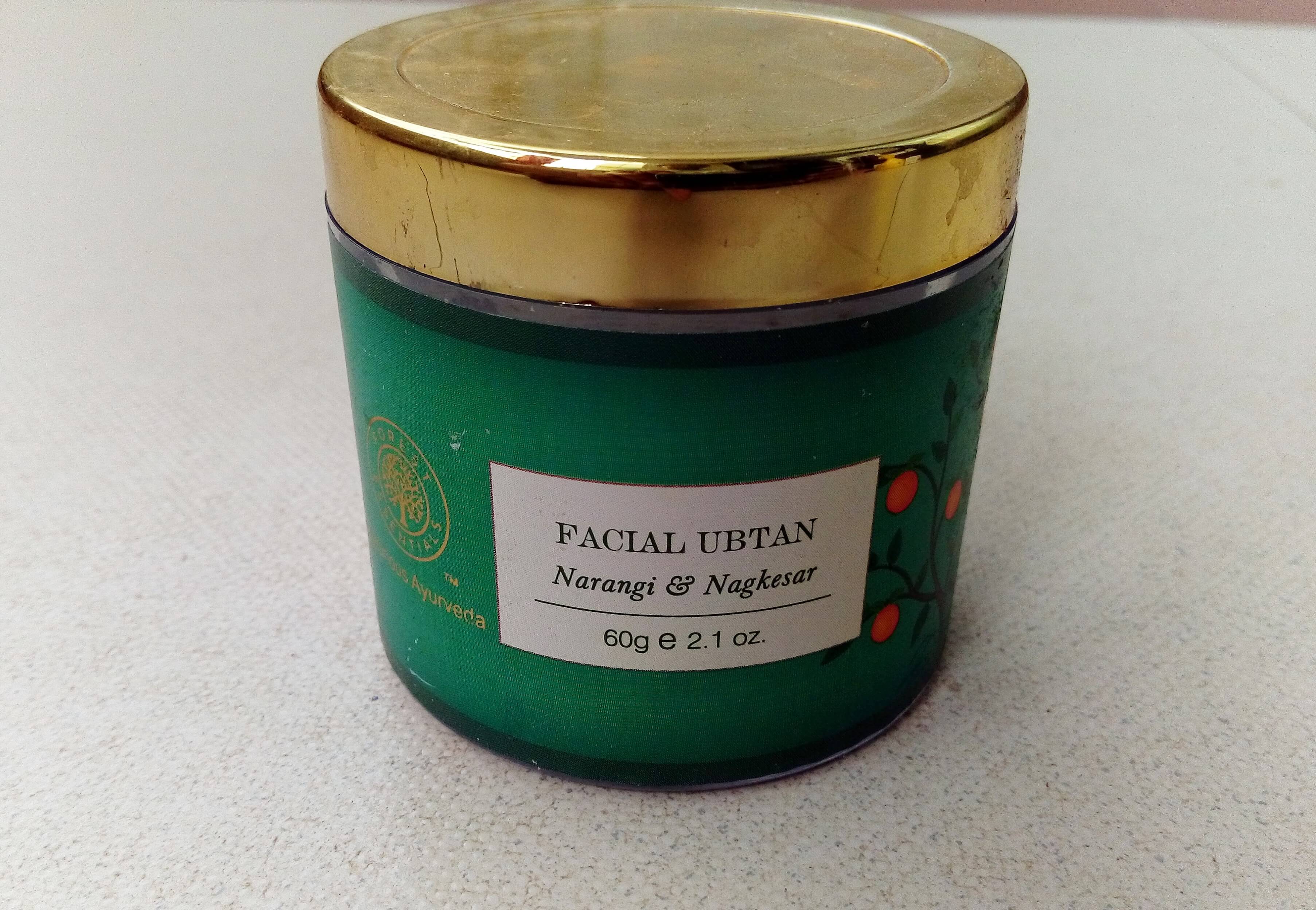 Now this ubtan, as they say, is one of the best ubtans for treating pigmentation. It works on old-age pigmentation and recent pigmentation issues. So, the SA claimed that this ubtan would remove even those marks. Thus, I was really tempted to try this one.
Here follows the review of the same Forest Essentials Ubtan – Narangi & Nagkesar.
About the product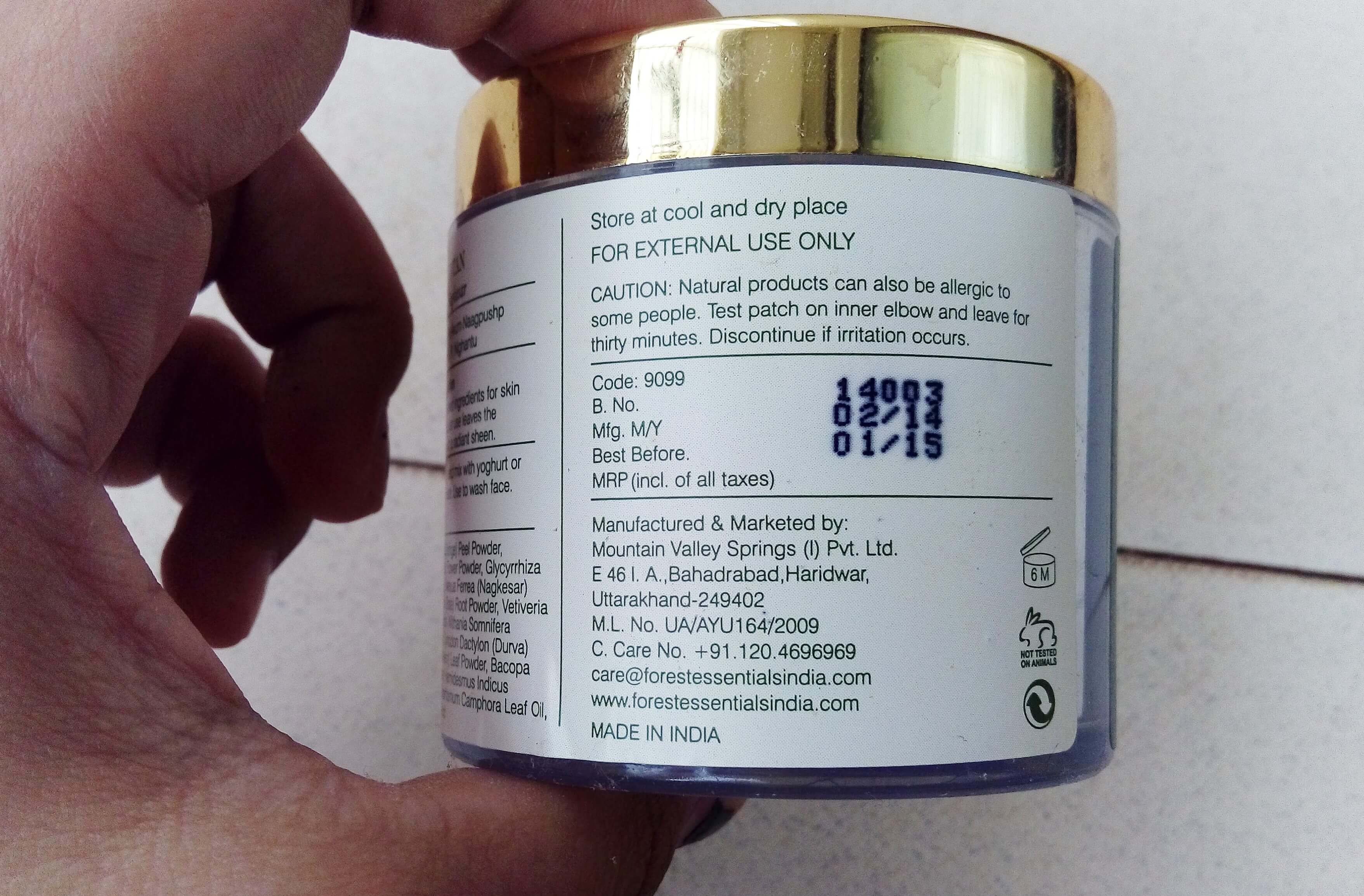 Instant Radiance • Firming • Toning
Lavishes your skin with rich, restorative moisture. The base of pure cow's milk 'ghee' helps enhance intercellular adhesion instantly and provides extraordinary smoothness and suppleness to the skin. With regular massage, the skin acquires a noticeably soft, resilient and 'plumped' quality and a radiant glow or "Tejas."
It is suitable for all skin types.
Ingredients: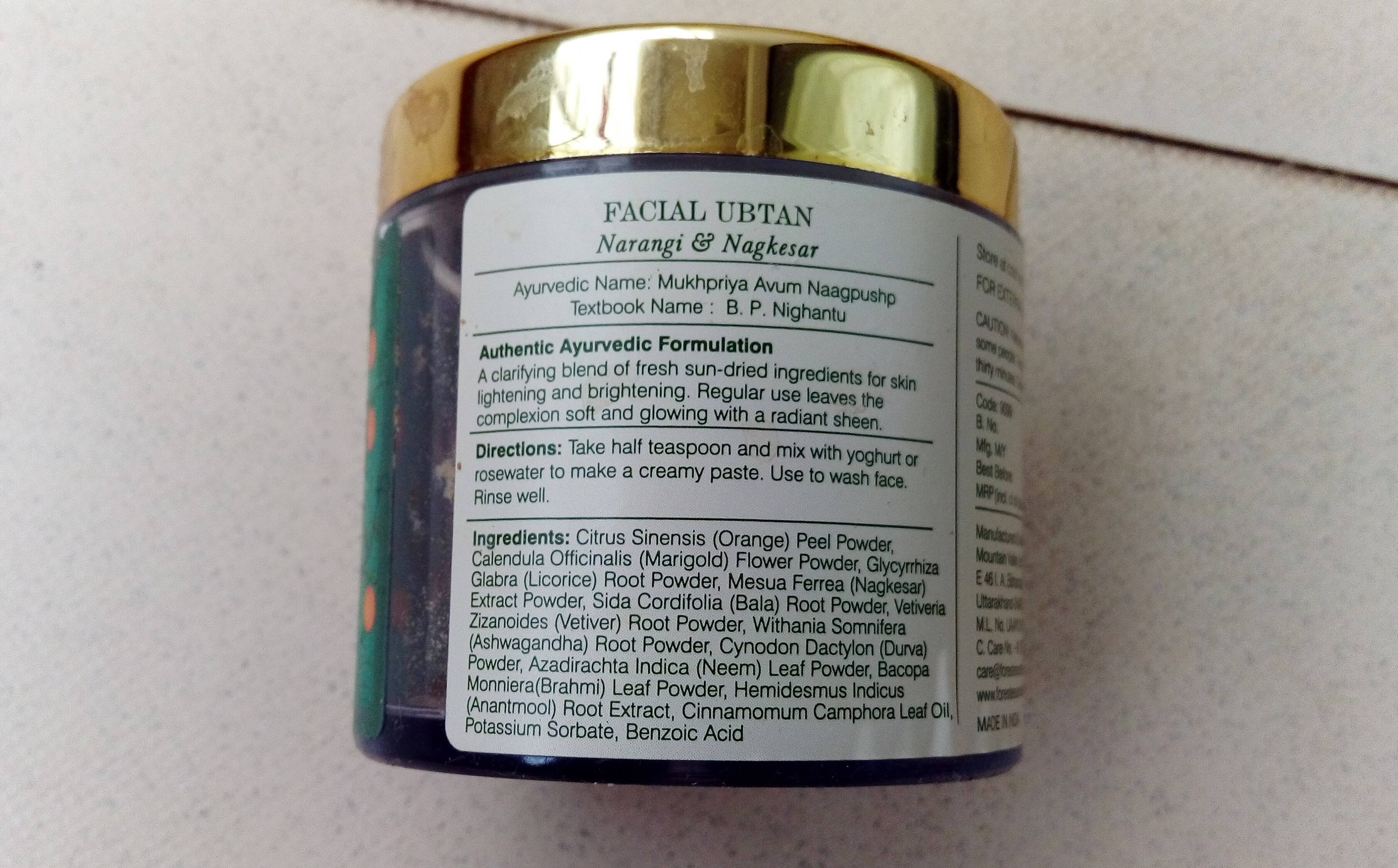 Orange peel—This is a natural astringent, anti-oxidant, detoxifies, and has antiseptic properties. It is calming and relieves stress.
Nagkesar– NagKesar has skin retexturizing, toning and firming properties
Turmeric– Turmeric is considered a remarkable and potent remedy for skin pigmentation. One of the main benefits of Turmeric is it is a natural cleanser to get clear skin free from pigmentation and blemishes.
Price of Forest Essentials Ubtan – Narangi & Nagkesar: Rs. 1025/- for 75 g
Directions of use:
Clean, dry your face.
Take the ubtan in a clean, dry bowl and add half a spoon of yogurt into it.
Make a thick paste and apply it all over your face.
Let it dry completely. Clean your face with water once the ubtan gets dried completely.
Forest Essentials Ubtan – Narangi & Nagkesar Review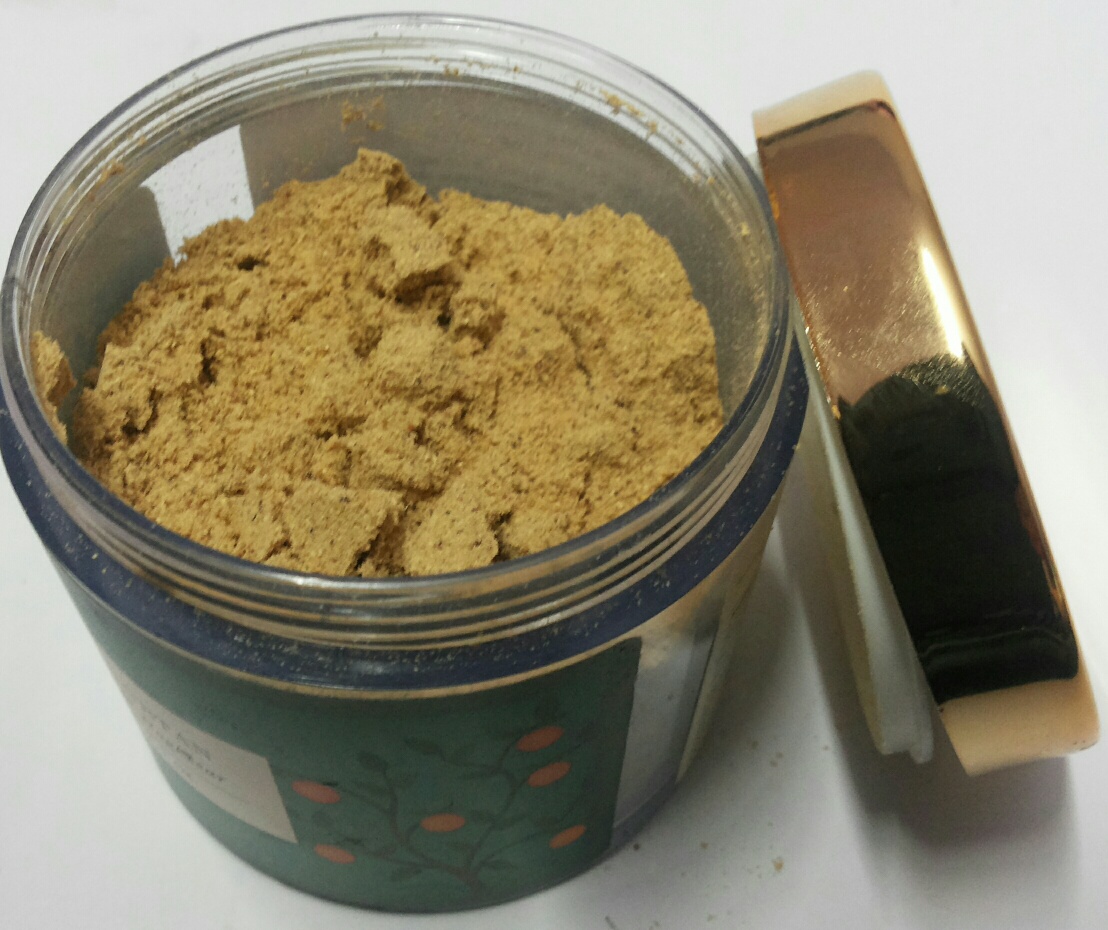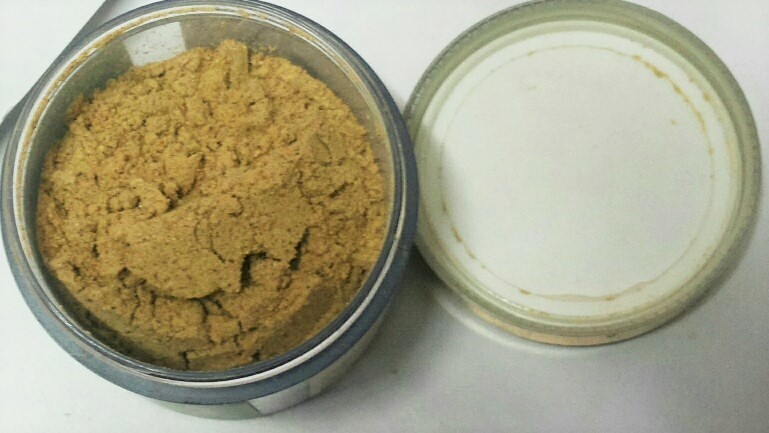 The ubtan comes in a wide tub with a golden screw cap. The golden cap, when opened, has a wide lid-like cover. It prevents the product from spilling out. So, it reduces product wastage.
When I open the lid, I am filled with a sun-dried orange peel smell. It smells exactly like that.
The texture is powdery but very soft, not at all coarse. I like the ubtans, which gentle exfoliant treatment. So, I felt it would at least do the scrubbing part effectively.
SA at the store advised me to use this ubtan on alternate days, and for best results, mix it with milk cream or Gulab Jal. The first time I took half a spoon of the powder, I mixed it with milk cream and found the pack quite more for my face. I also applied on my neck generously but still lots of product left. First lesson- the powder needs to be taken in a very less quantity – a teaspoon and mix it with rose water or milk.
The application was an easier part. I left the product for 15-20 minutes. It didn't take quite long to dry the pack on my face.
I scrubbed off the pack, and tada…my face was glowing in an instant. I was so happy. The face was squeaky clean. My face had a healthy glow which lasted for 2-3 days.
With the constant application, my glow retained always, and my skin tone became even.
A bonus for me was the ubtan didn't leave my face thirsty for moisturization. I didn't need any heavy moisturizer to soothe dry patches. My face felt soft and supple. I was on cloud nine.
The ubtan mentions that it is suitable for all skin types, especially dry skin, which is an added advantage for everybody. Also, the ubtan comes in huge quantity, and you need a tiny quantity to cover your entire face; thus, a single tub will last you pretty long enough.
Pros
Suits all skin types excellent scrubber
Imparts a healthy glow from the first application
quantity is directly proportional to the price
Glow lasts for 3-4 days
Regular application improves skin texture
Leaves skin soft
Cons
I stressed myself a lot but fortunately found no cons at all.
Forest Essentials Ubtan Narangi & Nagkesar
Final Word
Forest Essentials Narangi & Nagkesar Ubtan is seriously worth the price. Firstly the ubtan has a huge quantity which will last you for 5-6 months easily even when used every day. This way the extra money can easily be justified. Moreover, the ubtan delivers whatever it claims. It treats pigmentation and other skin issues and gives a beautiful glow which lasts for some days.
Have you used this ubtan by Forest Essentials? How did your experience go? Share with us! 🙂