Makeup is a costly affair. Ask men and they will never understand what the fuss is all about.
But makeup is an absolute necessity for all the ladies. Be it a celebrity or your next-door neighbor aunty every one has one or the other makeup item. We just can't live without it.
And if there is a survey ever done about which is the most used and loved makeup item all over the world, then I am sure lipstick will top the chart. Yes, you heard that right.
Lipsticks are undoubtedly one of the most loved makeup items.
We all have one of those 6-7 cm bullets of them inside our purse. But as they say, one is never enough. But nothing can compromise the love of lipstick from a premium luxury brand.
Let's have a look at these top expensive lipstick brands, which are on the wishlist of every makeup lover.
Readers like you help keep The Beautyholic running. When you buy through links on our blog, as an Amazon Associate, we earn from qualifying purchases at no extra cost to you.
Couture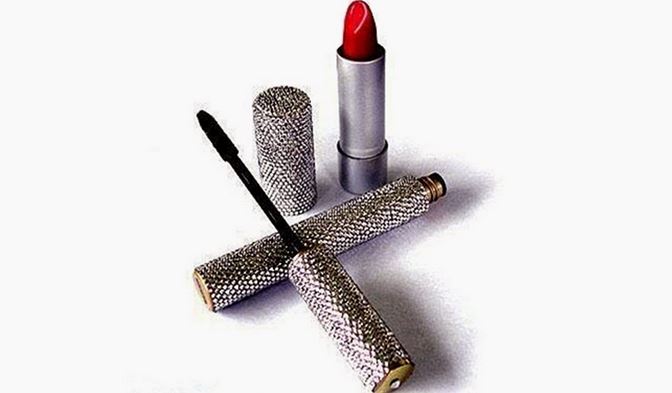 The brand has one of the diamond lipstick, which retails at $14 million. Yes, and why not. The lipstick case is made up of real diamonds. And not to forget, the quality of the lipstick is top-notch. But ouch, such a huge amount is not just for our lips.
Guerlain

This brand has a number of lipsticks that are considered one of the best lipsticks for celebrities. One of the priciest lipsticks of this brand retails at $$. But the shades by this brand are extremely long-lasting and will make your lips look luscious.
Check out Guerlain lipsticks at Amazon.
Sisley Lipstick

A single stick of this lipstick retails at $$. But the pigmentation and finish of this lipstick are truly classy. The hydrating formulae of these lipsticks contain vitamin E, vitamin C, and calendula oil.
Check out Sisley lipsticks at Amazon.
La Prairie

As said, give girls the correct lipstick, and they will conquer the world. With a price tag of $$, La Prairie features fourth on our list of most expensive lipstick brands. A girl who owns a La Prairie lipstick will never compromise for other brands.
Kanebo

Kanebo lipsticks are a regular in many actresses' and models' vanity. The vitamin content in these lipsticks is perfect for your lip health. The luxurious packaging and the insane shade selection will leave you craving for more of these lipsticks.
Check out Kanebo lipsticks at Amazon.
Givenchy

With a single lipstick bullet by Givenchy costing $$ it is surely a pinch in your pocket. But when it comes to your lips, then the finish will leave you awestruck. The moisturizing and comfortable feel on your lips will make you own many more Givenchy lipsticks.
Check out Givenchy lipsticks at Amazon.
Christian Dior

This is the choice of elegant and stylish women. Each stick of Christian Dior costs $$, but you need to be able to rock this lipstick with class. The amazing finish of these lipsticks is instantly a complexion perkier.
Check out Dior lipsticks at Amazon.
Dolce and Gabbana

This is an Italian brand that uses some of the most premium and rare ingredients in its lipstick. The extra shine which you get after applying these lipsticks is to die for. This is the reason why the lipsticks of this brand top in rating.
Check out Dolce and Gabbana lipsticks on Amazon.
Chanel

A French company founded by Coco Channel more than 100 years ago. The brand has been coming up with one of the most expensive and premium lipstick lines that every lipstick lover dies for. The quality of these lipsticks is top-notch and even the packaging is extremely royal and classy.
Check out Chanel Lipsticks at Amazon.
Estee Lauder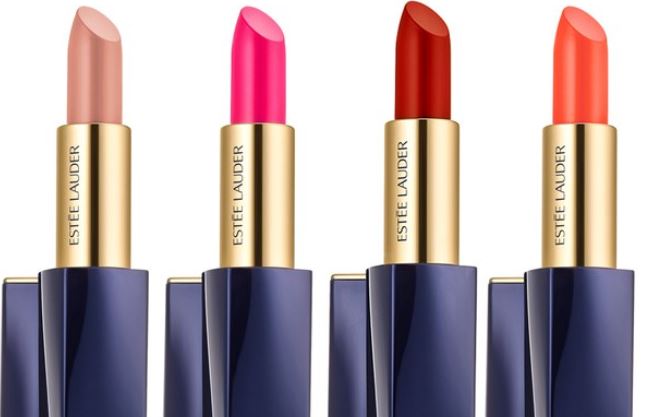 Some of their lipsticks retail at $$. This brand also has a number of lipsticks which are a cult favorite of many top celebs. Some of the lipsticks of this brand are extremely long-lasting and moisturizing on lips.
Check out Estee Lauder lipsticks at Amazon.
Here ends our list of high-end lipstick brands which make every lipstick aficionado drool! What's the most expensive lipstick you have tried yet? Share in the comments. 🙂