No doubt Elle 18 has made its mark as a budget beauty brand for teenage girls. It's famous among college-going girls and anyone who wants to begin her makeup journey with pocket-friendly makeup products.
I like trying lipsticks and nail polishes from this brand as they're good in quality and didn't disappoint me a bit. So, today I'm reviewing Elle 18 Color Pops Matte Lipstick Belgian Brown, a hot dark chocolate shade that is universally flattering.
This review has been pending for a long time, so I finally kicked out procrastination and posted it today. Let's move on to the review now…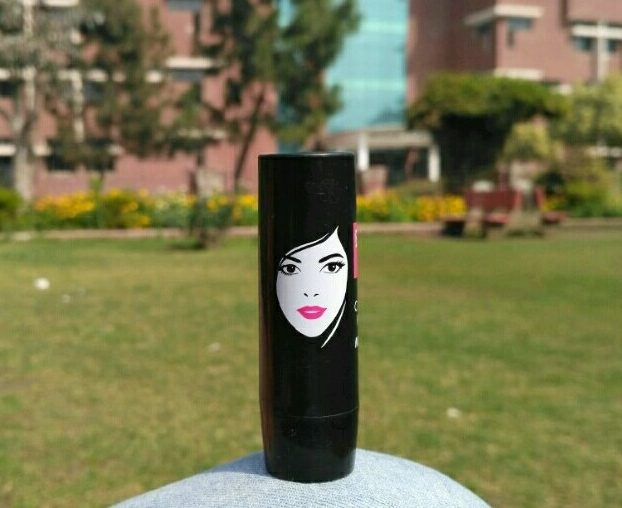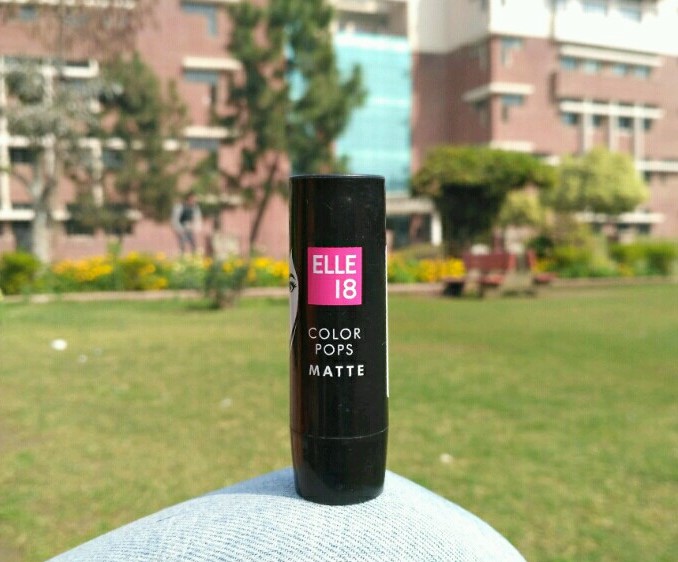 About the product: The brand new range of matte lipsticks from the Elle 18 range is here. Matte is on trend, and we have the range to keep you trending. Apply a bold stroke of Elle 18 color pops matte lip color to get the perfect look. This range of matte lipsticks gives high color payoff from a single stroke because of its new formulation. It lasts long because of the bold Matte texture. It has 20 vibrant and fun shades to choose from for your every mood and every look. So go through the wide range of Elle 18 color pops matte lip color and pick the color of your pout.
Price: Rs. 100/- for 4.3 g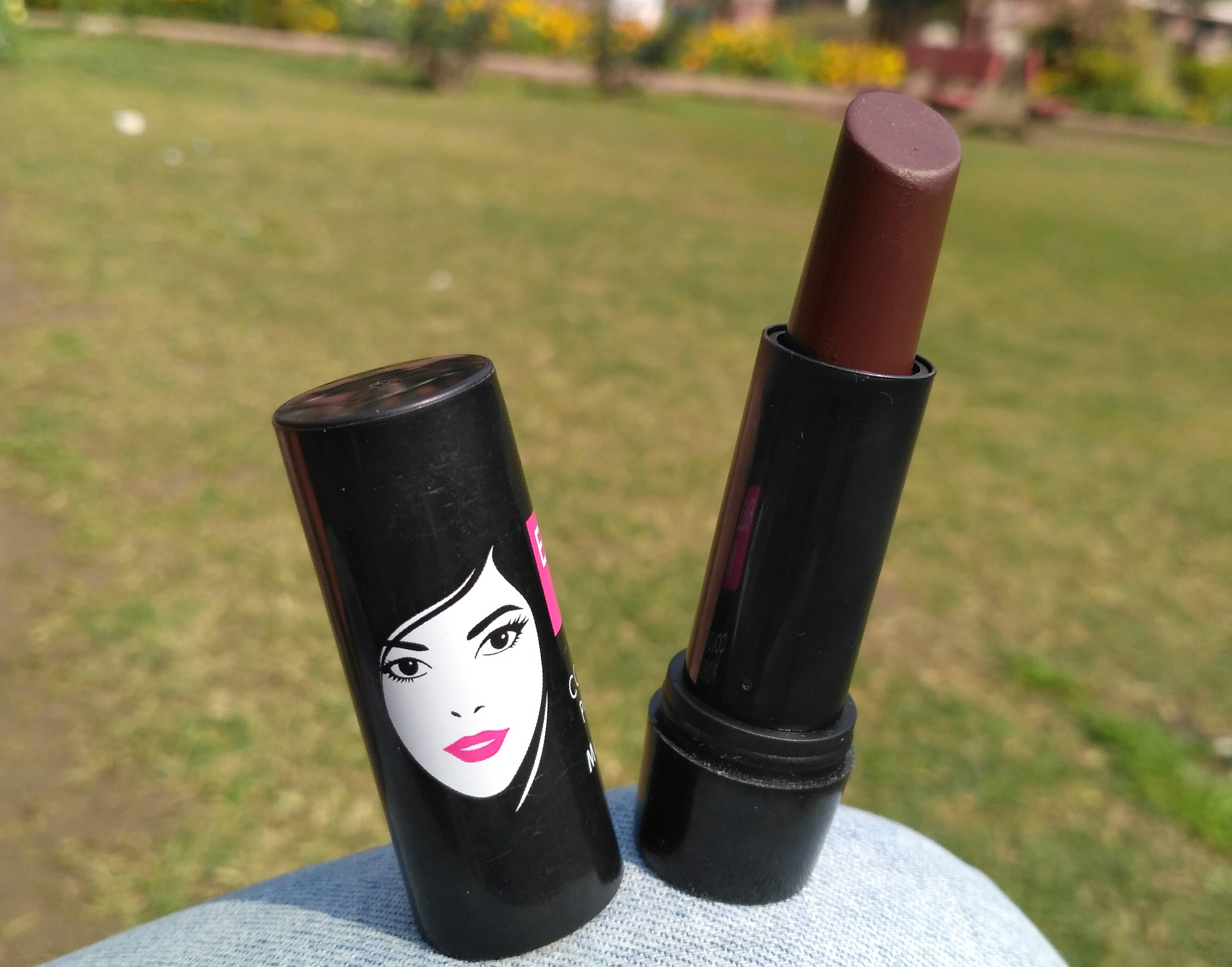 Elle 18 Color Pops Matte Lipstick Belgian Brown Review
First of all, let me rave about its packaging, its feminine as well as funky. It's all black with a cute girl toon printed on the cap. It has different packaging than previous Elle 18 lipsticks and definitely scores well in aesthetics.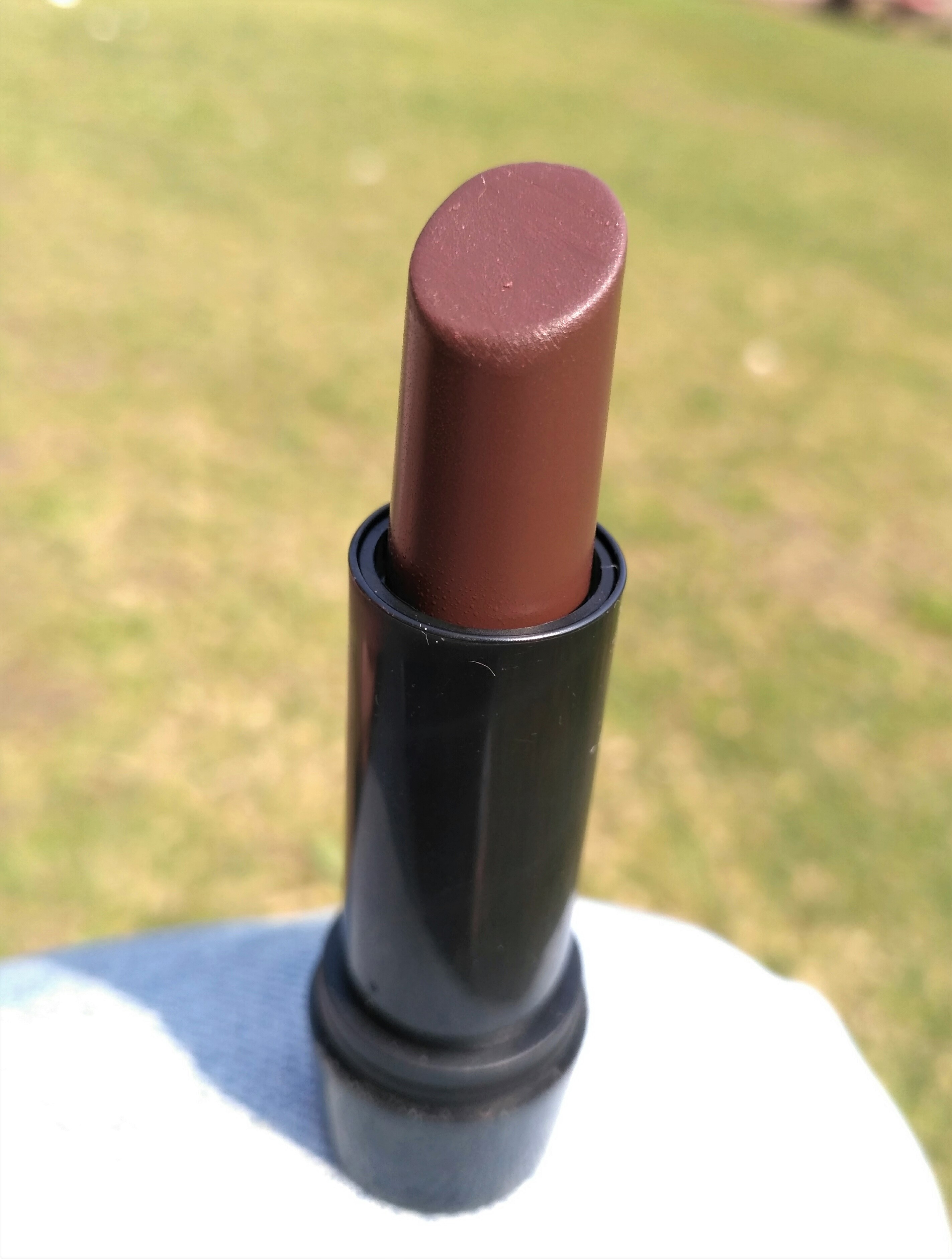 This lipstick doesn't have a moisturizing core, unlike other Elle 18 lipsticks. It has a mild vanilla fragrance that isn't overpowering. Belgian Brown is dark brownish-taupe kind of shade. It's a cool-toned dark chocolaty shade that is intense. It is pigmented and pays off 80% color in the first swipe. Two swipes would coat lips well.
It would look great as a fall shade and suit better on mature ladies, though there's no such rule and anyone who prefers brown can sport it.
On my dusky skin, it looks savage. It glides on the lips effortlessly when applied and settles in a creamy matte finish. It doesn't make lips dry, but it accentuates the fine lines on the lips.
Its wear time is around 3-4 hours, after which it fades away. Having a meal can fade it to 70%, and after that, re-application becomes necessary. You can't really complain about the staying power considering the pocket-friendly price.
Swatches: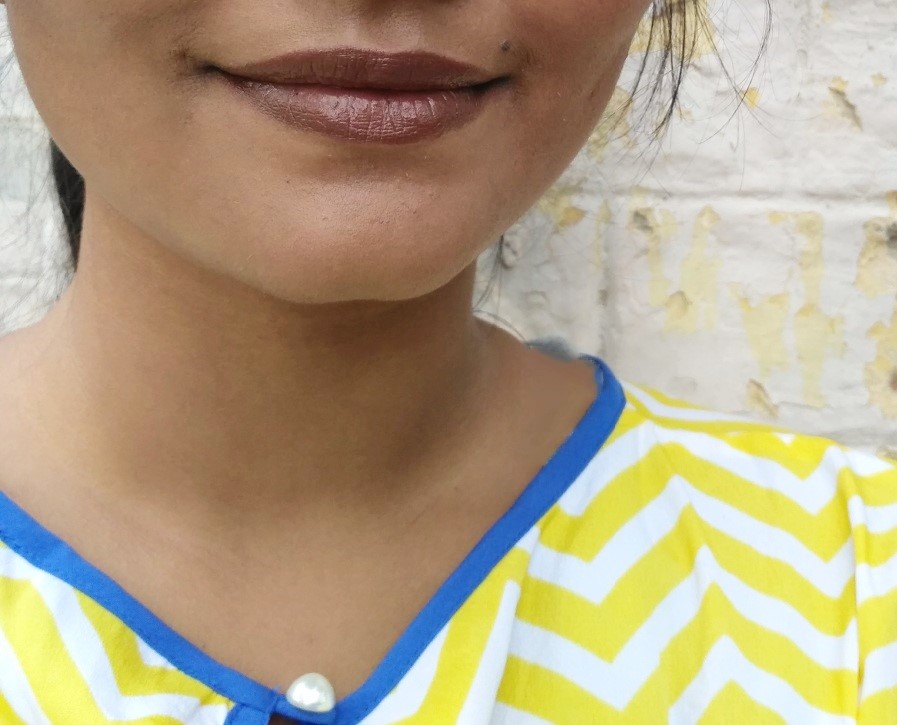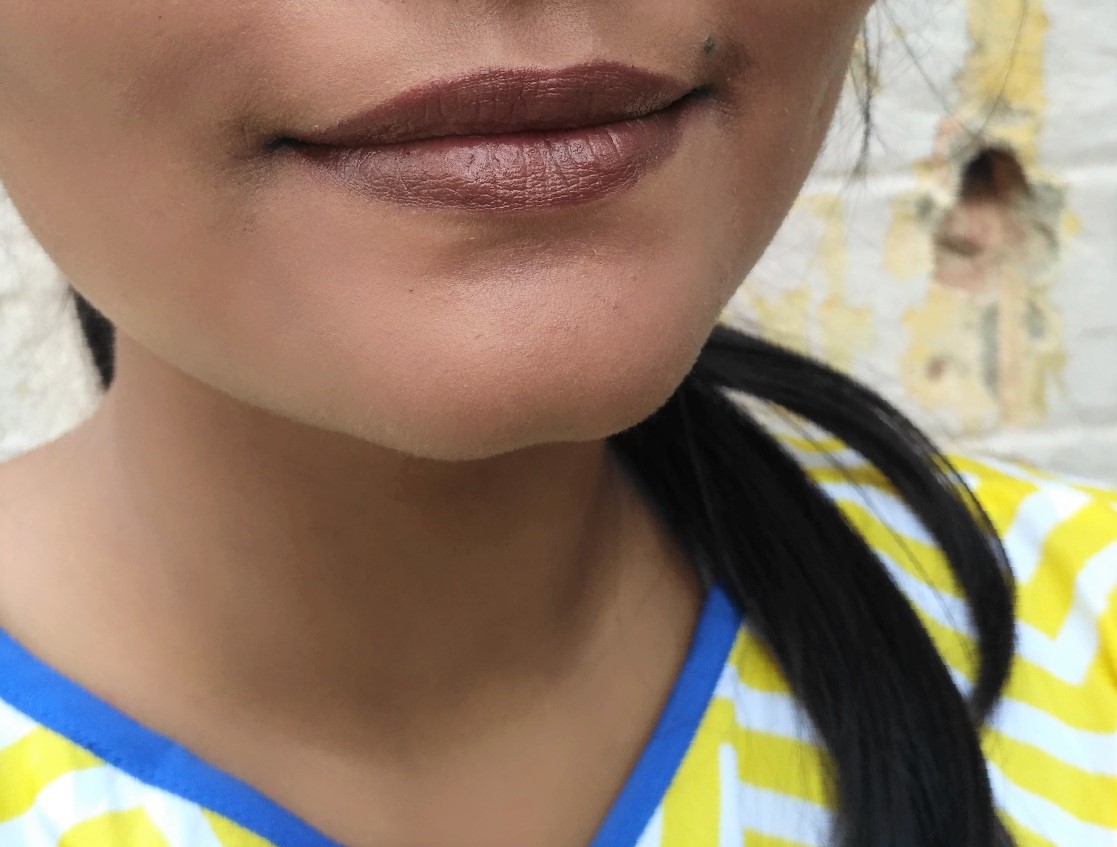 Pros:
Pocket-friendly price
Cute packaging
Nice color payoff
Creamy matte finish
Cons:
Elle 18 Color Pops Matte Lipstick in Belgian Brown
Final Word
The quality of Elle 18 Color Pops Matte Lipstick is fine considering its price. It is well pigmented and coats lips just in two swipes with a creamy matte finish. It's a hot shade for every skin tone and its staying power is decent. However, it does accentuate lip lines. All in all, it's a versatile shade and if you don't like this one, you can check out other gorgeous shades from the range.
Have you tried any lipstick from Elle 18 Color Pops Matte lipstick range? Do share your views on my post!