Have you ever had a bad day when your cute-looking outfit turned out to be a fashion disaster due to wearing a bra that didn't go well with your clothing?
I can totally feel you. Because I've been there too but not until I started reading about the different types of bra to wear for different clothes and occasions.
So, I'm breaking down the different bra styles to help you choose the perfect one to go with your favorite outfit. Let's hop on!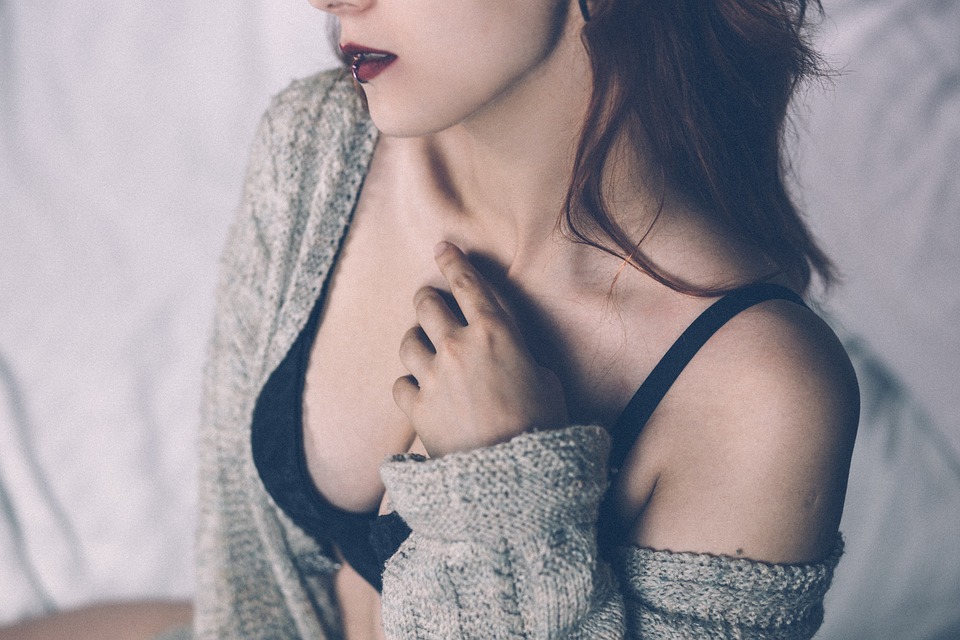 T-Shirt Bra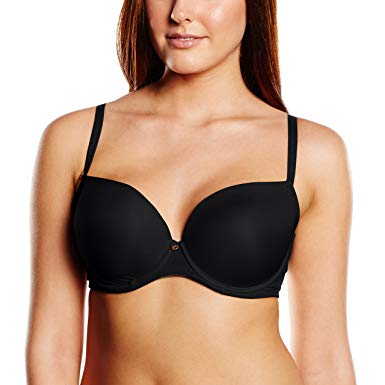 Don't mistake this for a padded bra. They might look very similar, but the fact is that they're not! A t-shirt bra is a must-have in your lingerie drawer. It is padded and seamless in style, making it convenient for wearing underneath a tee or a plain top. It offers gentle support while maintaining a no-show in body-hugging outfits.
Push up Bra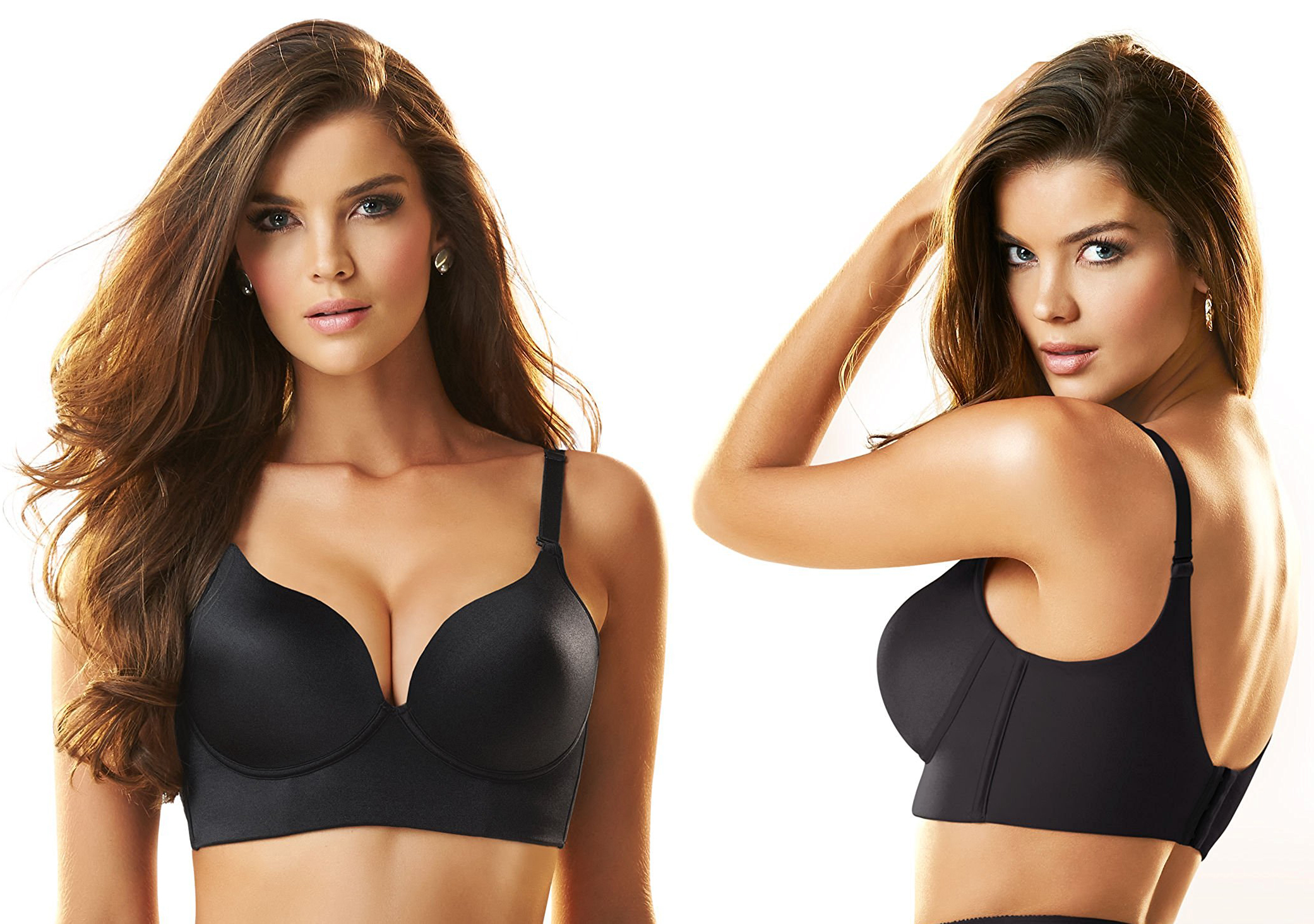 Prepping up for a hot date night? A push-up bra will accentuate your lovely curves and give them the best shape possible. Their padding at the bottom or sides of the cup gently pushes your breasts upward and moves them closer to each other to give you a flaunt-worthy cleavage. This is one of the most demanded and popular types of bra.
Padded Bra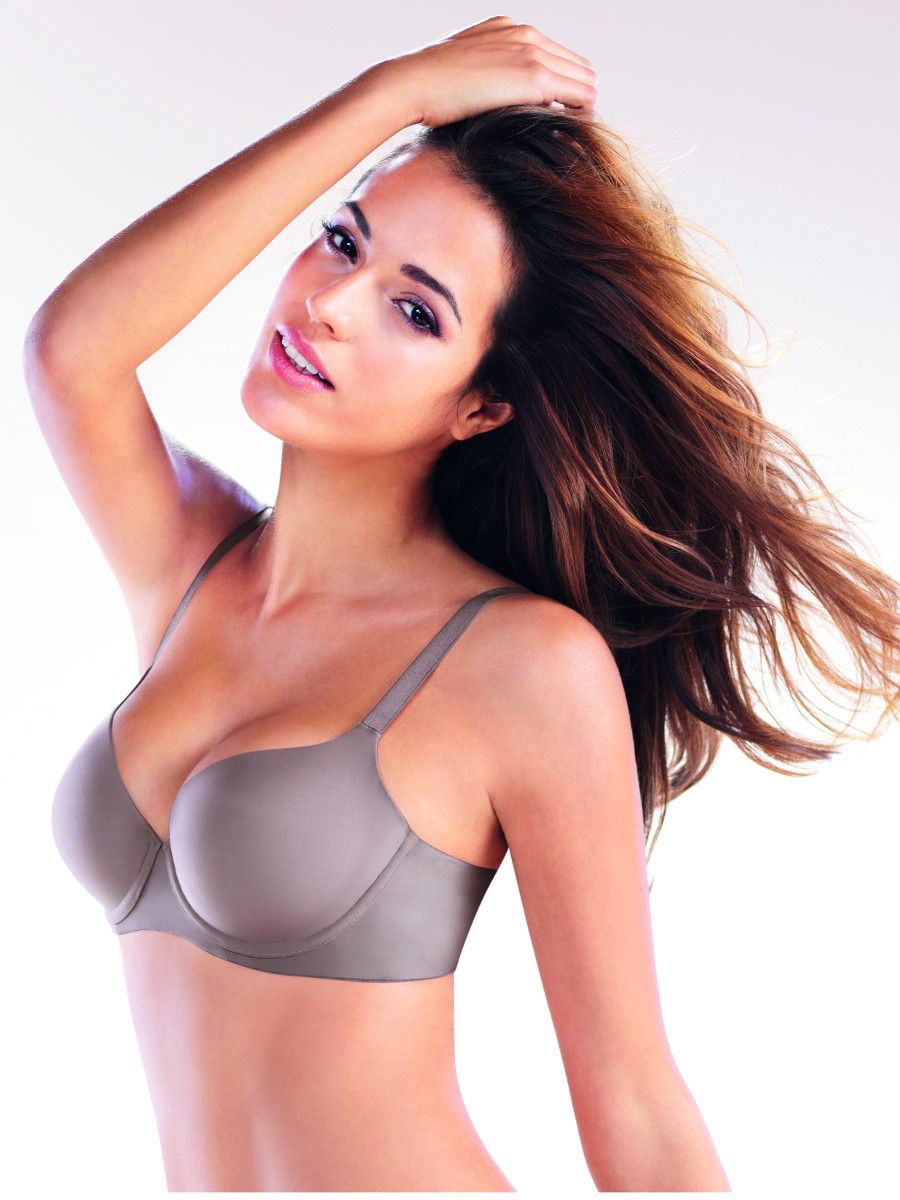 The padded bra comes to the rescue when one has smaller breasts, giving them full coverage. It also saves you in winters when your nipple has clear chances to become visible from a non-padded bra. Choose it according to your needs as it can make your breasts look two sizes large. Choose a soft-padded bra that has good shape and coverage. 
Strapless Bra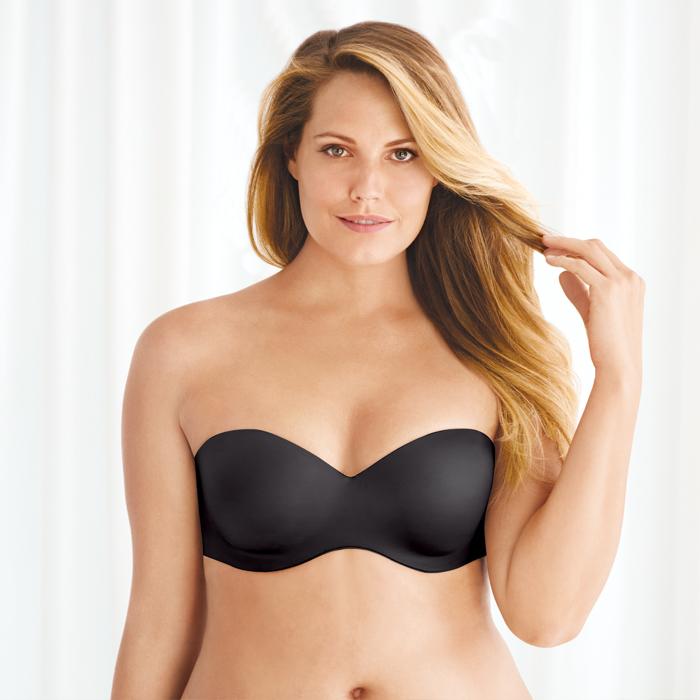 The strapless bra comes in handy when you have an off-shoulder dress or dress with no shoulder. However, choosing the right size might be tricky as choosing the wrong size may make you uncomfortable, and always fixing up the bra, which is a turn-off. Always buy it from an offline lingerie store so that you try it on before you get it for a major event!
Convertible Bra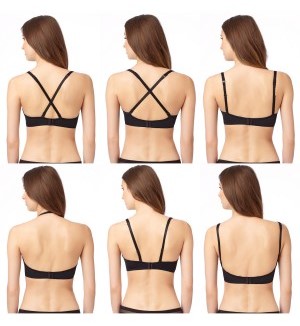 If you like experimenting with bra styles, go for this one. It's a multifunctioning bra. You can try various combinations with convertible bras as they can transform into racerback, halter, strapless within a breeze.
Stick-On Bra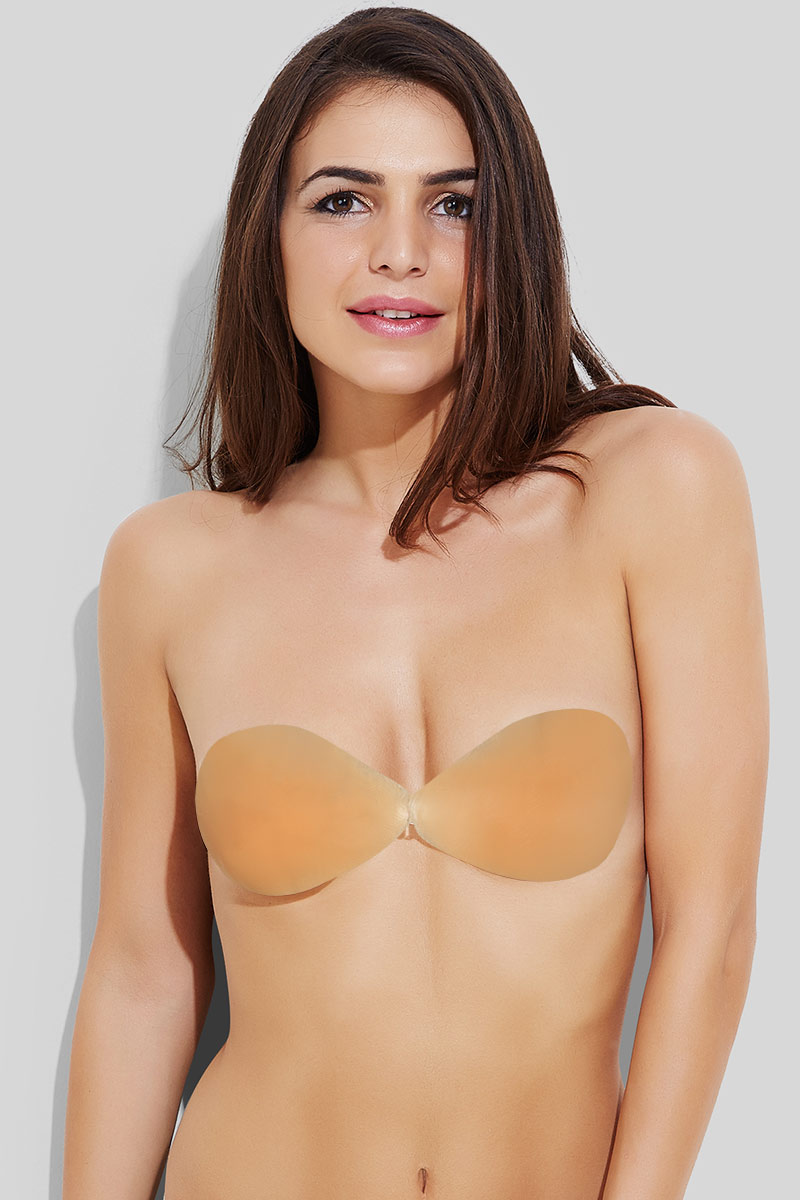 This bra is made up of adhesive silicone pads and sticks to your body and stays intact. It gives adequate coverage to the nipples and is different from your regular bras. You can wear a stick-on bra with any clothing. 
Bralette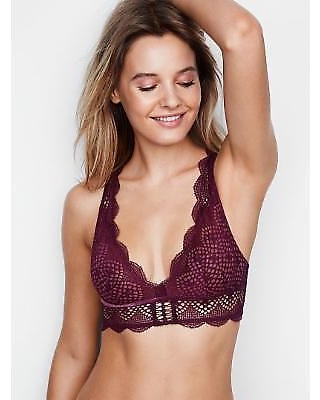 Bralette is getting trend day by day. You might have seen Instagram beauties flaunting their bralettes with or without a rug or a jacket. It's comfortable as it is sans wire and padding. It goes with any type of clothing such as sheer dresses and tops, backless tops, or just anything!
Sports Bra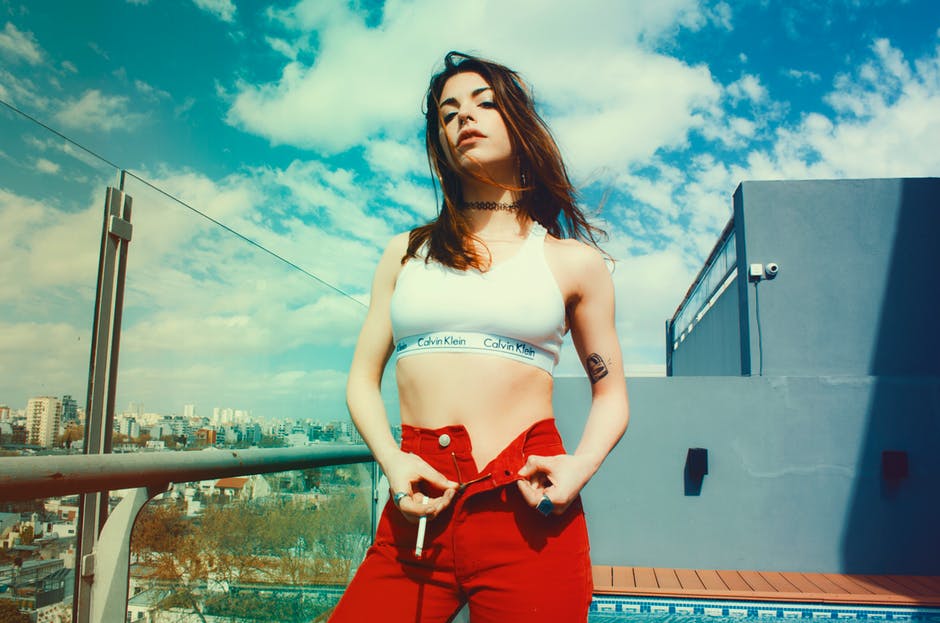 I guess you already know about it! A sports bra is perfect for the gym, workout sessions, yoga, or any fitness activity that involves you moving continuously. During moving, the breasts may wiggle, making them lose their elasticity and lead to sagging. This is why a sports bra is essential for a comfortable workout session! Choose a bit tight sports bra for activities like dancing, running, Zumba, and low impact activity, choosing a low impact sports bra.
Full Coverage Bra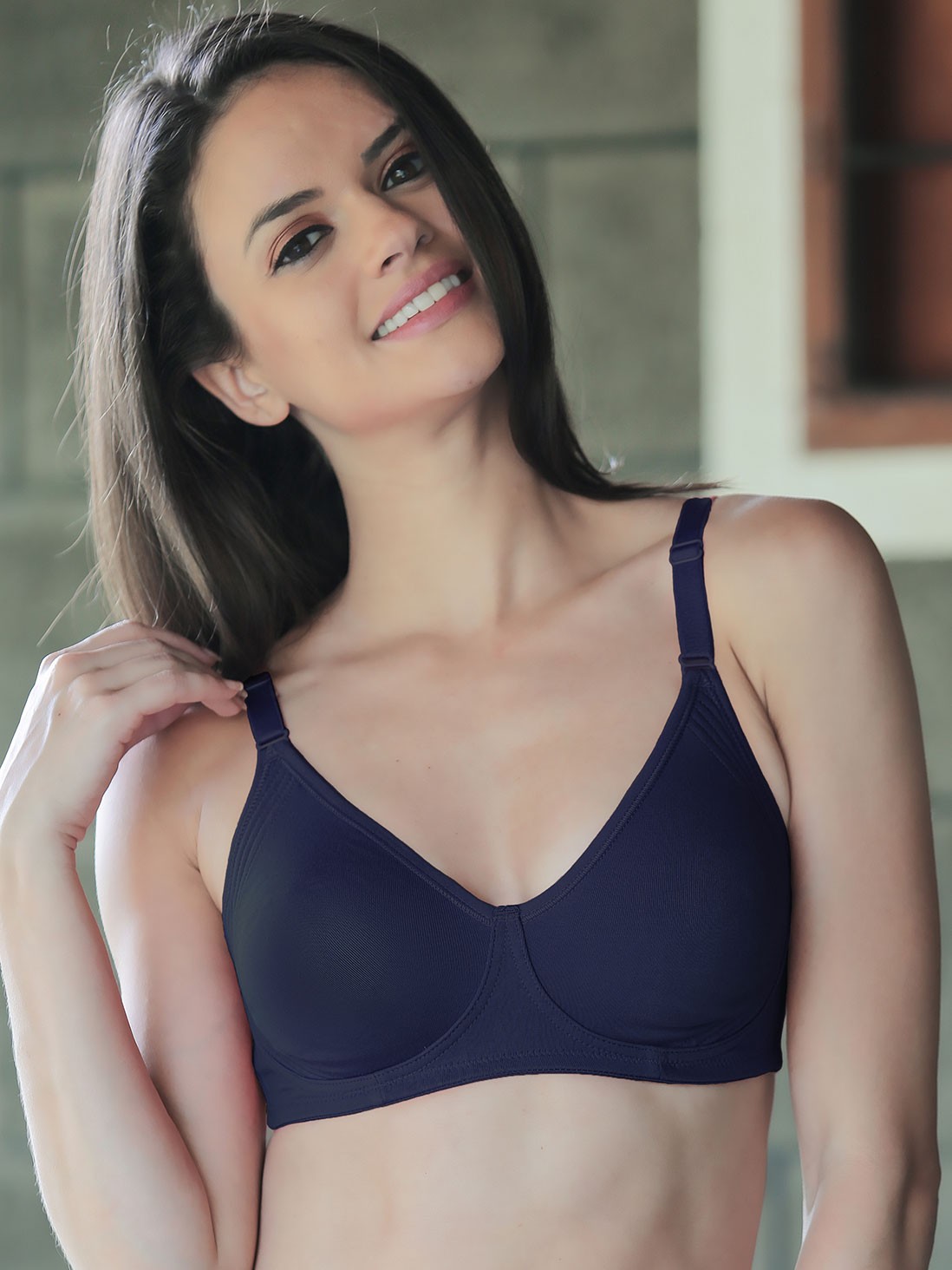 This is mainly for the full-figured ladies who have heavy breasts. Due to the heaviness of breasts, strong support is needed to feel comfortable. Full coverage bras provide ample support to keep your breasts from sagging and shape them most naturally. 
Balconette Bra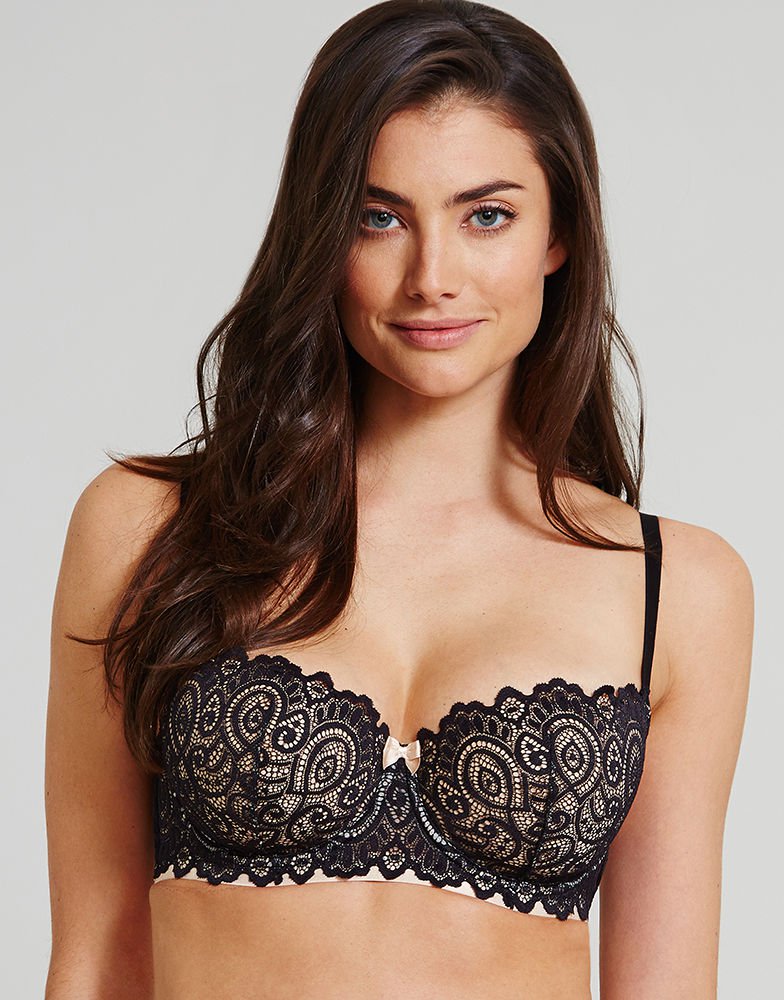 This is a luxe-looking bra and has designer-made. This type of bra has the heights of the cups shorter, and the straps are wider. The seamed cups lift the breasts and provide support. This is the best choice when it comes to wearing deep neck tops which have plunging necklines. 
Bandeau Bra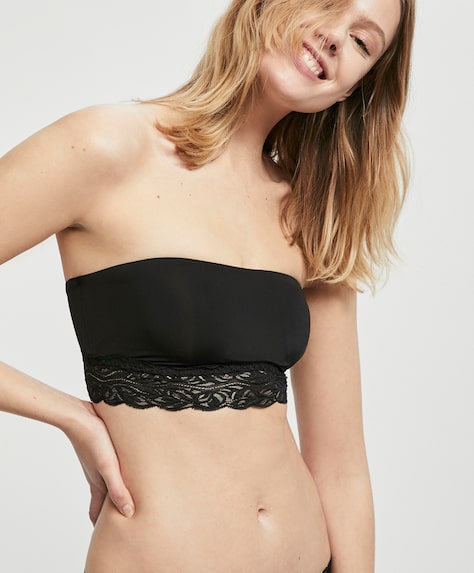 It's similar to a tube top. It's comfy, as it doesn't have hooks or anything, you just need to wear it. Pick a size that fits you the best, and you're good to go! Bandeau bra is available in high-quality materials like lace, satin, and layered.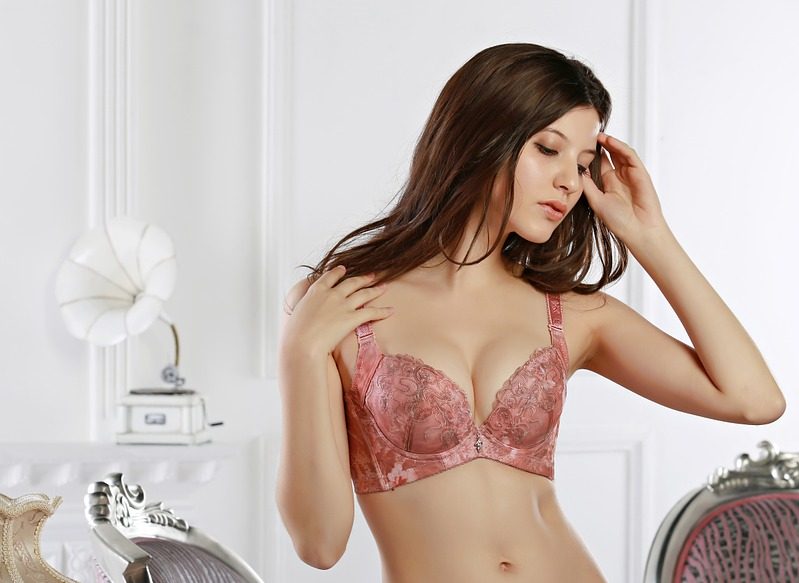 Plunge Bra
If you love wearing low-cut tops, shirts, or t-shirts, but your regular bra always peeps out and becomes visible, go for a plunge bra. This type of bra pushes the breasts together and upwards to give an appearance of fuller breasts in a natural way. A plunge bra is available, both padded and non-padded.
Maternity Bra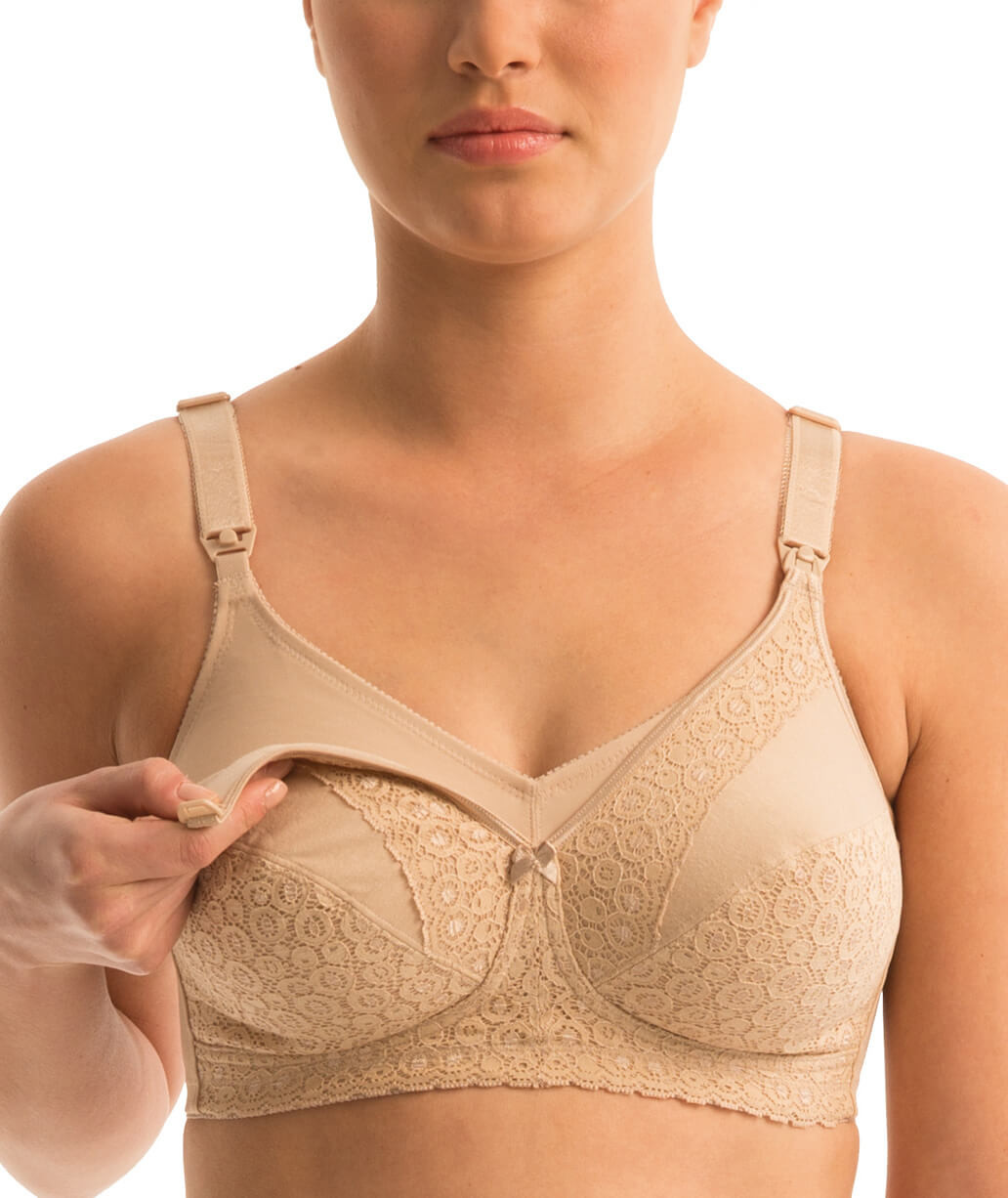 Maternity comes as a savior to new mommies. Its front strap is detachable, making it easy for you to feed the baby on the go. During pregnancy, you're most likely to get sore breasts. Maternity bras are soft, provide full coverage to hold the breasts intact. They are best for nursing babies.  Try different types of models of maternity bra to pick one that doesn't cause discomfort and, most importantly, the one you like.
Mastectomy Bra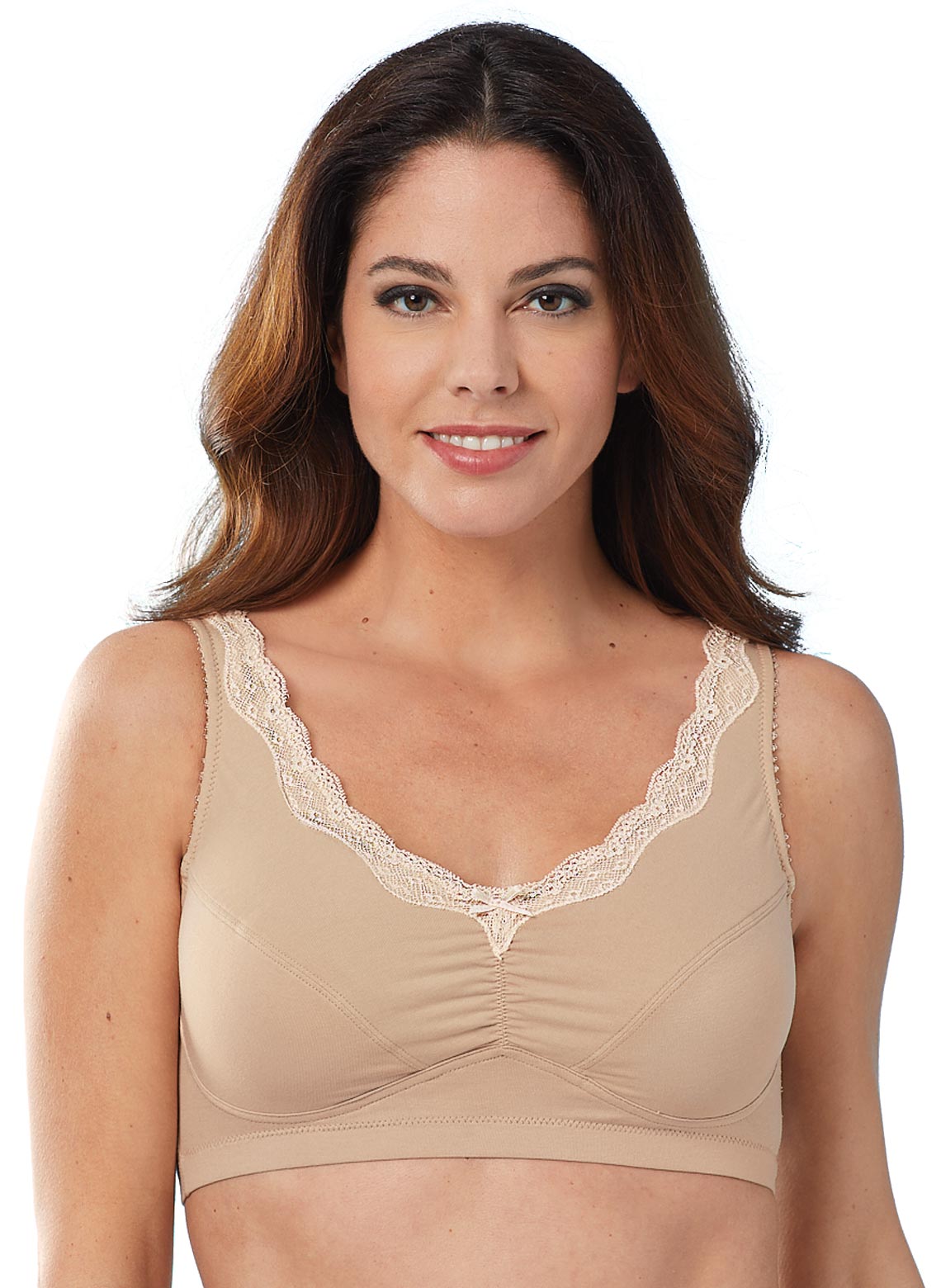 As the name suggests, it is designed for women who have gone a mastectomy surgery without breast reformation. It is carefully curated with silicone prosthesis pockets in each cup and an ultra-soft fabric with an anti-microbial finish, making them the most suitable and convenient option.
Minimizer Bra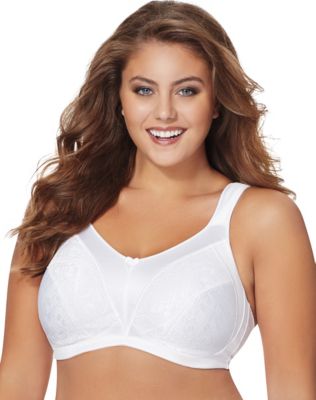 If you have large breasts which you don't really adore, a minimizer bra is an option. It offers full coverage to minimize the size of larger breasts. It is made of elastic fabric, which helps in compressing breasts which giving a natural silhouette. 
No-Sag Bra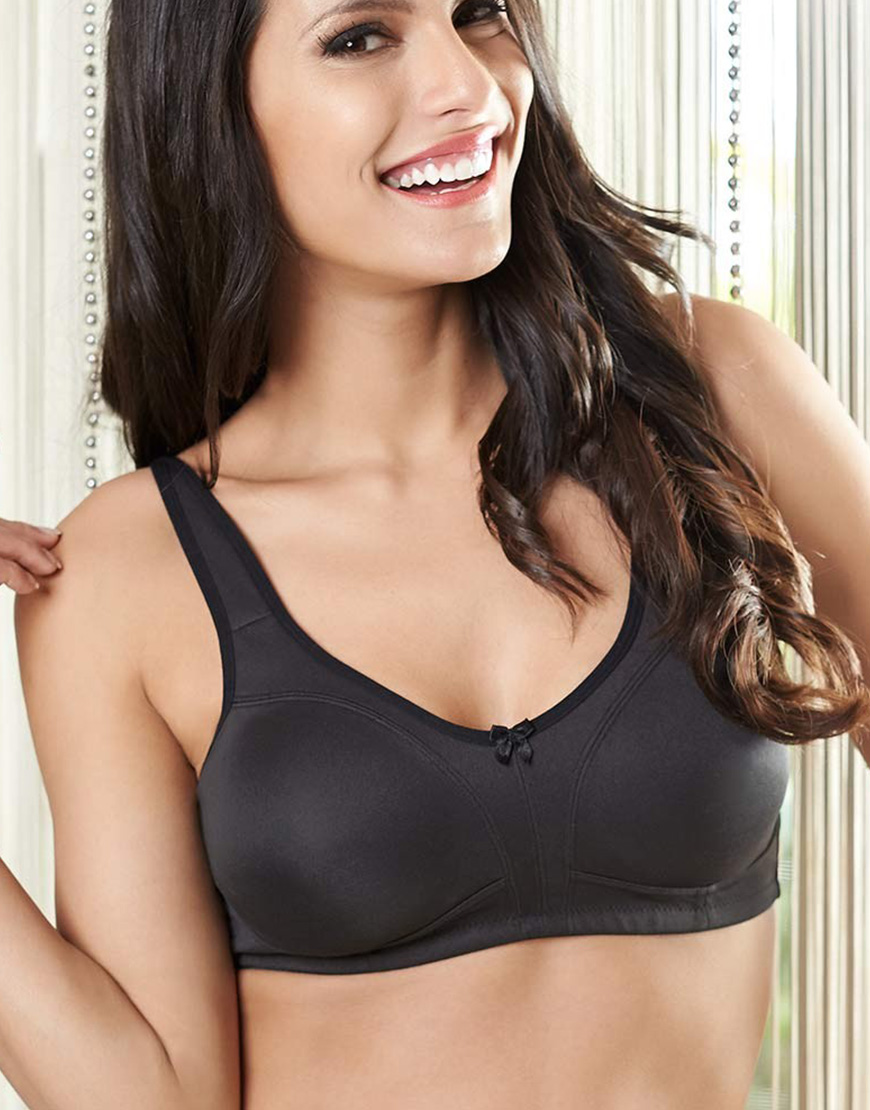 Sagging breasts are common among ladies. It's not like that we love sagging breasts cause we don't! A no-sag bra helps in holding the breast tissues firmly together. It is made of high-strength and anti-stretch fabric. Its wide back and thick straps provided optimum support to give a youthful lift to the sagging breasts.
Longline Bra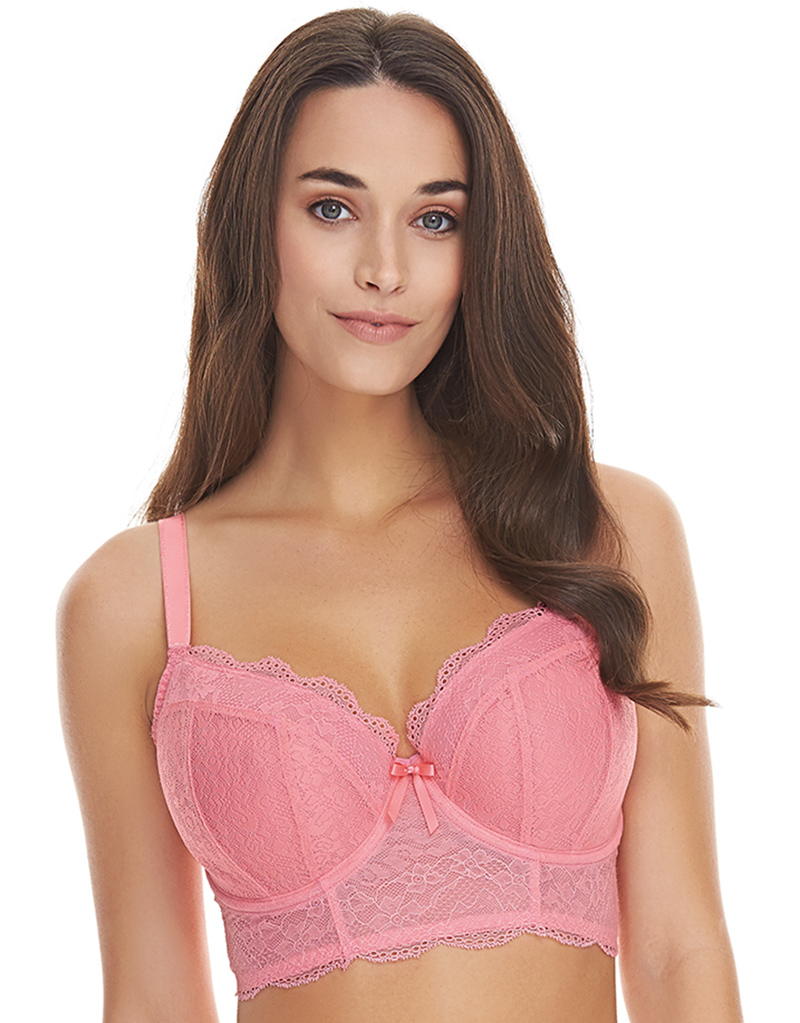 It's voguish and trendy. A Longline bra provides extended coverage from below the bust to a few inches above the belly button. It has an extra-wide band which helps is slimming the underbust line giving a sleek, hourglass look. This bra is appropriate for daily wear and can be paired with any outfit!
If you are still confused about what type of bra will suit your pairs, you can refer to this article.
That was an exhaustive list of different types of bra every woman should know about. So next time, I'm sure you won't have an outfit disaster with a wrong bra selection. I hope this list helped you in exploring unique types of bra for every occasion!