Recently, I changed all the products I use on my skin to establish a skincare routine. Choosing products that suit my skin is the first step to caring for it. So, I bought myself a new face wash. A doctor prescribed one, not one with a flashy advertisement featuring some celebrity. Having my dermatologist write a prescription, I purchased Dermadew Face Wash and started using it. After using it for a while, here's my review.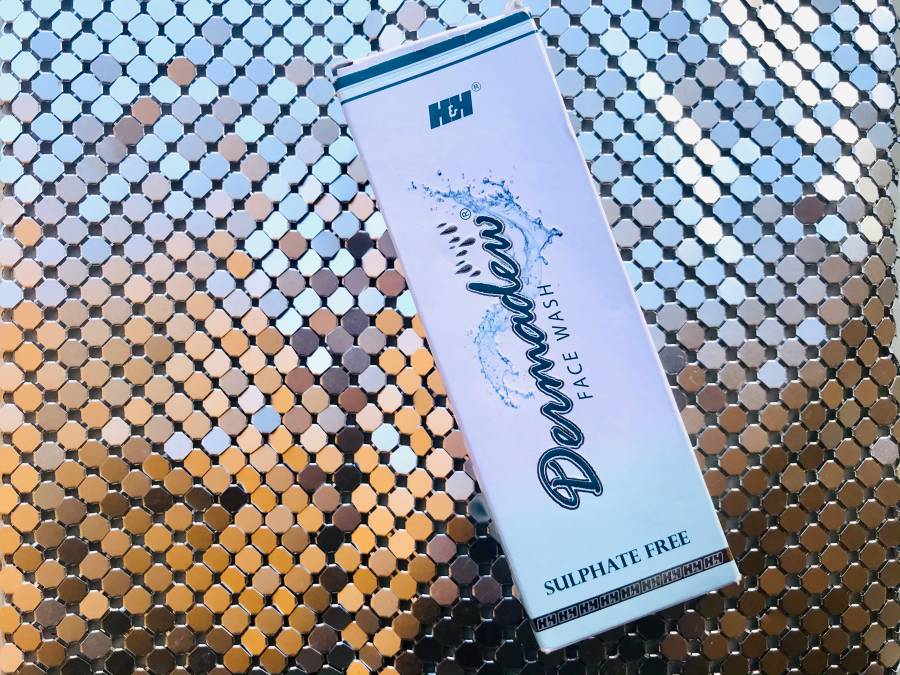 About the product
Fortified with specific emollients, moisturizers, and skin nourishers, Dermadew face wash contains a gentle sulfate-free natural cleanser combined with skin-lightening actives of natural origin. Dermadew face wash makes the skin smooth, soft, supple, and refreshed.
Price
Rs. 199 for 200ml | Buy it on Amazon here
Ingredients
Purified water, dodecanoic acid, tetradecanoic acid, potassium hydroxide, octadecanoic acid, decyl glucoside, lauryl glucoside, sodium cocoamphoacetate, 1,2 propane diol, pea extract, hydroxyethyl cellulose, 1,3 bis, 5-dimethylimidazolidine-2, 4-dione, perfume, aloe barbadensis leaf juice, disodium EDTA.
My Experience with Dermadew Face Wash
Keeping your face clean is essential to any skincare routine, and you should do it twice a day at least. So, it's essential that the cleanser is right for your skin and that the ingredients work. Before, I didn't put much effort into these things. My choice was basically anything that looked good or was from a brand I trusted.
The Dermadew face wash is by H&H Pharmaceutica. Contains a natural moisturizing base and is free of sulfates. The active ingredients are aloe vera and pea extract. The face wash is a clear gel without a noticeable smell. The tube is transparent with a basic flip top and comes in a white paper box.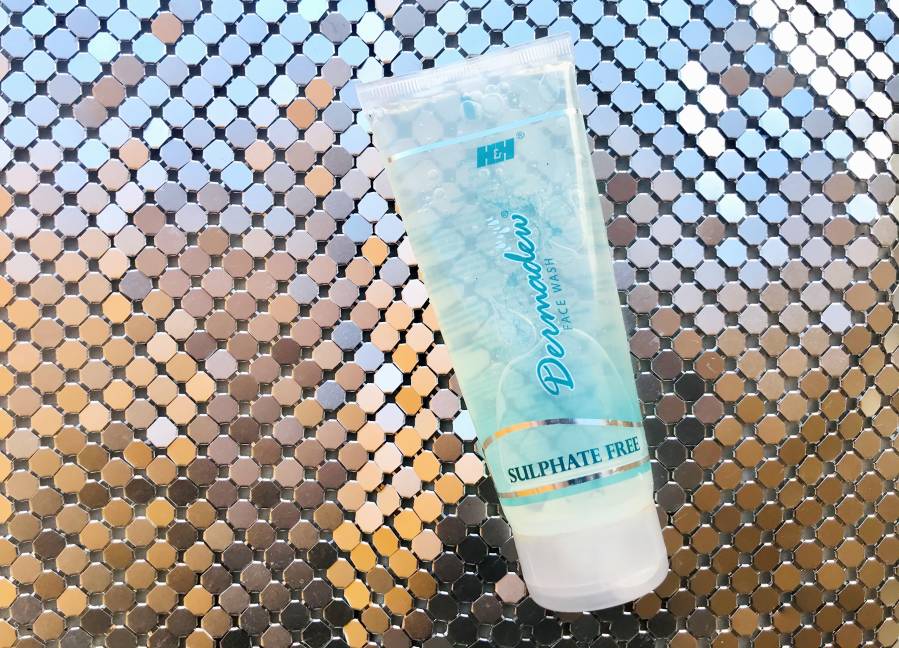 As soon as I got the facewash, I was unsure of how well it would lather. I am incredibly picky about how well a product lathers. This is one of the reasons I'm not too fond of facewashes, such as Himalaya Aloe Vera. Dermadew is a sulfate-free face wash, and I was skeptical about its lather. If you don't know already, sulfate is a primary lathering ingredient in most shampoos, face washes, soaps, etc. When you remove that, you never really know how well it will lather.
Water is a big factor in how well the Dermadew face wash lathers. When I was using hard water back in Bangalore, the lather lasted only a few seconds once I applied it to my face. This made it look like I had nothing to work with on my face. Back then, I thought the product had only a limited amount of lather. Once I moved to Qatar, the product lathered similarly to any comparable commercially available product.
With Dermadew Face Wash, my face feels remarkably clean. Right after using it, my skin looked bright and fresh. My skin is completely free of residue after using it. However, it does not have any noticeable long-term effects.
Despite its claims, it does not soften or smoothen skin and does not moisturize it. It doesn't moisturize the face, but it's definitely not drying. You won't feel parched or have your skin stripped of natural oils. This makes it suitable for all skin types, including sensitive ones.
It's one of the few face washes I've tried that only needs a pea-sized amount to work. Maybe even less. You only need a small amount of product to get a good lather. It's only that I can't find the product on the market. The only place I've seen it is at a pharmacy, not a supermarket or grocery store. The fact that it's not easily accessible makes me wonder how long I can use it.
Pros
Suitable for all types of skin
Inexpensive
Lathers well and cleans thoroughly
Paraben-free
Requires only a tiny amount
Cons
Not travel friendly
Not easily available
Basically just cleans your face
Dermadew Face Wash
Final Word
This face wash is good enough for thoroughly cleaning the face of dirt, oils, and remaining products (not makeup, but creams). It is a basic face wash with nothing more to offer. Cleans your face, and that's it. However, it's suitable for all skin types, even sensitive ones.